Random selection from around 430 Facts
Click to filter results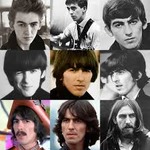 George Harrison
, former guitarist of
The Beatles
, is released from hospital in north London, England, UK, Europe, after recovering from stab wounds suffered when an intruder broke into his Henley-on-Thames mansion two days earlier.
Phish
play the last of three Y2K gigs in the Big Cypress Reservation in the Florida Everglades near Fort Lauderdale, Florida, USA.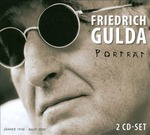 Friedrich Gulda
dies, aged 69, of heart failure at his home in Weissenbach, Austria, Europe. He had been successful as a pianist and composer, working in both classical and jazz music.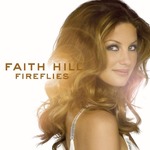 Faith Hill
performs the US National anthem before Super Bowl XXXIV (St. Louis Rams vs Tennessee Titans) at Atlanta's Georgia Dome, Atlanta, Georgia, USA.
Ofra Haza
, Israel's most successful pop singer, dies aged 42 from massive organ failure after thirteen days in intensive care in Tel Hashomer hospital, Tel Aviv. She had been suffering from AIDS-related pneumonia.
Steely Dan
release their first studio album in twenty years, Two Against Nature, on Geffen Records in the USA.
A 400-pound boulder rolls over his left hand while
Trace Adkins
is working on his property in Middle Tennessee, USA. He suffers a compound fracture, requiring 40 stitches.
Oasis
release a new single,
Who Feels Love?
in the UK, and play at the Chicago Theater, Chicago, Illinois, USA.
On the BBC 1 tv show Question Time
Boy George
challenges Britain's shadow Trade and Industry Secretary, Angela Browning, and Stagecoach tycoon Brian Souter about their support for the retention of the contentious anti-homosexual Section 28 legislation.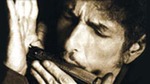 Bob Dylan
plays his smallest gig in twenty-five years at the five hundred capacity New Theatre, Horsens, Denmark, Europe. His fee is raised by local businessmen keen to improve the town's cultural image.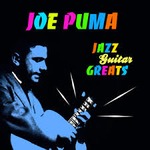 Jazz guitarist
Joe Puma
dies after a lengthy battle with cancer, in New York City, USA. pursuing a successful solo career but also working with
Sammy Kaye
,
Artie Shaw
,
Billie Holiday
,
Peggy Lee
and others. With Chuck Wayne he formed an outstanding duo in New York City during the early 1970s.
The Offspring
and Napster enter into a deal whereby Napster will manufacture and sell Offspring t-shirts and the profits will go to charity.
Biffy Clyro
release the EP Thekidswhopoptodaywillrocktomorrow, on Electric Honey records in the UK.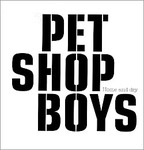 The second day of the
Glastonbury Festival
at Pilton, Somerset, England, UK, stars Travis,
Fatboy Slim
,
Pet Shop Boys
and
Lightning Seeds
.
Kimberly Mathers, wife of rap star
Eminem
, is released from Mt. Clemens General Hospital, Michigan, where she had spent the night following a suicide attempt.
Coldplay
play in the King Tut Tent at T In The Park, Balado, Kinross, Scotland, UK, Europe.
Read More
A $1.45m lawsuit is filed against
Michael Jackson
by The David Orgell jewelry store of Beverly Hills, California, USA. The store is claiming damages for a diamond-encrusted wristwatch that had been returned to the store in a damaged condition.
Maximum Joy
by
Liverpool
band Frankie Goes To Hollywood enters the
UK
pop albums chart, where it will peak at No54 in its week of entry.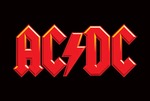 On their
Stiff Upper Lip
Tour,
AC/DC
play the second of two nights at Bercy, Paris, France, Europe.