Random selection from around 440 Facts
Click to filter results
Phish
play the last of three Y2K gigs in the Big Cypress Reservation in the Florida Everglades near Fort Lauderdale, Florida, USA.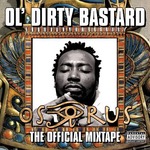 Ol' Dirty Bastard
of The
Wu-Tang Clan
pleads not guilty to crack cocaine and marijuana possession charges in court in New York City, USA. The court is told that when the rapper was arrested in July 99, he tried to get police to overlook the crack. "Can you make the drugs disappear?" asked the rapper, "The marijuana charge, I'll take. Make the rocks disappear - the kids look up to me. I'm a role model. Do the right thing. You're gonna know who I am."
Bryan Adams
plays in Massey Hall, Toronto, Ontario, Canada.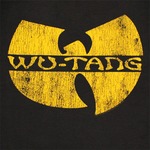 A
warrant
is issued for the arrest of rapper Ol' Dirty Bastard of
Wu-Tang Clan
, relating to cocaine charges.
Hotly-tipped indie band Terris release their second single, Cannibal Kids on Blanco Y Negro Records in the UK.
Demented r'n'b vocalist Screamin'
Jay Hawkins
dies in Paris, France, following surgery to treat an aneurysm. He is best-remembered for his hit
I Put A Spell On You
.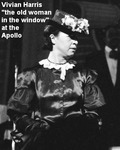 Vivian Harris
, who found fame as a dancer, commedienne, singer, known as the 'voice of The Apollo' because of her long association with the famous Harlem theatre,
dies aged 97
in a nursing home in Englewood, New Jersey, USA. She is estimated to have made over 10,000 appearances at The Harlem Apollo.
Steely Dan
release their first studio album in twenty years, Two Against Nature, on Geffen Records in the USA.

Josh Rouse
releases his second LP,
Home
, on Slow River Records in the USA.
Read More
On their Parachutes tour,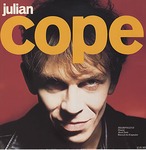 Calne-based rock star
Julian Cope
(formerly of
The Teardrop Explodes
) presides over the second day of the
Cornucopea Festival
at Queen Elizabeth Hall on the
South Bank
, London, England, UK. The two-day event features performances by Cope,
Krautrock
legends
Ash Ra Tempel
, electronic extremists
Coil
and blues rock veterans
The Groundhogs
.
Junior's Place, a celebrated juke joint in Chulahoma, Mississippi, USA, burns to the ground. Jumior's had been opened (and run for many years) by blues guitarist, songwriter and singer
Junior Kimborough
. It attracted blues fans and musicians from all over the world, including members of
U2
, The
Rolling Stones
and The
Black Keys
.
Former New Romantic pop idol
Steve Strange (Visage)
appears in court in Wales and is found guilty of shoplifting by stealing a Tellytubby doll and other items.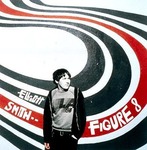 Elliott Smith releases his final LP,
Figure 8
, on DreamWorks Records in the USA.
Read More
On the BBC 1 tv show Question Time
Boy George
challenges Britain's shadow Trade and Industry Secretary, Angela Browning, and Stagecoach tycoon Brian Souter about their support for the retention of the contentious anti-homosexual Section 28 legislation.
Dylan plays his smallest gig in 25 years at the 500 capacity New Theatre, Horsens, Denmark. His fee is raised by local businessmen keen to improve the town's cultural image.
Rapper
50 Cent
is shot nine times while sitting in a car outside his grandmother's house in Queens, New York, USA, allegedly because his song Ghetto Qua Ran upset Kenneth McGriff, the gangster-connected owner of
Murder Inc. Records
.
Lorraine Blue
, owner of famous 60's club Mother Blues in Chicago, Illinois, USA, dies of lymphoma, aged 73, in Sacramento, California. Mother Blues showcased a broad range of up-and-coming performers, from
Buddy Guy
to
Big Brother
And The Holding Company (with
Janis Joplin
),
Jefferson Airplane
,
Spanky And Our Gang
,
Muddy Waters
and
Howlin' Wolf
.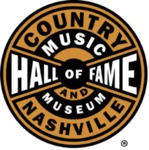 Charley Pride
and
Faron Young
are inducted into the Country Music Hall of Fame by The Country Music Association in
Nashville, Tennessee
, USA.
Mark-Anthony Turnage, Asian Dub Foundation,
Blur
, Cicala Mvta Clinic, Evan Parker, Jarvis Cocker, Jim O'Rourke, Luc Bondy, the Richard Alston Dance Company and
Radiohead
play at the
Royal Festival Hall
, London, UK, as part of the
Meltdown Festival
, curated by Scott Walker.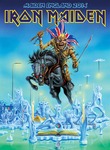 When guitarist
Janick Gers
falls off stage during a concert in Mannheim, Germany, Europe,
Iron Maiden
are obliged to cancel several dates on their European tour.
Associated Press reports that an accountant for
Andy Summers
, former guitarist of
The Police
, has pleaded guilty to forging the musician's signature on two checks for $25,000, and now faces a possible thirty years in jail.
Associated Press reports that an accountant for
Andy Summers
, former guitarist of
The Police
, has pleaded guilty to forging the musician's signature on two checks for $25,000, and now faces a possible 30 years in jail.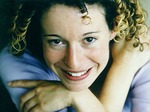 Kate Rusby
plays at the
The City Hall
,
Salisbury
, Wiltshire, England, UK, Europe.
Jerome Smith
, guitarist for KC & The Sunshine Band, dies after falling from a bulldozer while working on a construction job.
The second annual
Source Hip-Hop Awards
Show in the Civic Auditorium, Pasadena, California, USA, is cut short when a brutal fight erupts in the audience, resulting in injuries to Havoc of Mobb Deep and Krayzie Bone of
Bone Thugs-N-Harmony
. The incident overshadows the real purpose of the event, which is the presentation of lifetime achievement awards to
Dr. Dre
and
Ice Cube
.
Rapper Flesh-N-Bone of
Bone Thugs-N-Harmony
gets eleven years jail in Van Nuys, California, for charges including assault with a deadly weapon.
Former UK pop singer and music business entrepreneur
Jonathan King
publicly and vehemently denies charges of child-sex offences dating back to the 1970s.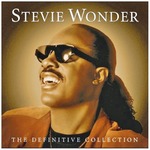 Stevie Wonder
plays in his fifth annual
Stevie Wonder
House Full of Toys benefit show
at the E2 nightclub
in Chicago, Illinois, USA.