Random selection from around 340 Facts
Click to filter results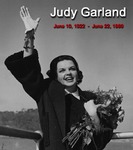 Judy Garland
's rendition of
Over The Rainbow
is chosen by The US National Endowment for the Arts, in conjunction with the
RIAA
, as No1 in the Top Ten songs of the 20th century.
Over the Rainbow
first appeared in the movie
The Wizard Of Oz
in 1939, but it was almost dropped from the film because MGM chief executive Louis B. Mayer and producer Mervyn LeRoy felt that it slowed down the action too much.
Bob Dylan
wins a Best Song Oscar for Things Have Changed which appears in the soundtrack of the movie Wonder Boys.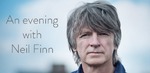 Neil Finn
of
Crowded House
fame begins a week of solo shows at the St James Theatre, Auckland, New Zealand,
Oceania
. During the week he is joined on stage by guests including his brother,
Tim Finn
, plus
Eddie Vedder
of
Pearl Jam
,
Lisa Germano
, Ed O'Brien and Phil Selway of
Radiohead
,
Johnny Marr
of
The Smiths
and Sebastian Steinberg of
Soul Coughing
.
Tim McGraw
releases a new album, Set This Circus Down, on Curb Records in the USA.
Singer, guitarist and songwriter
Ernie Graham
, best known as a member of
Eire Apparent
, dies in London, UK. It is said that his "strong alcohol dependence" contributed to his demise.
Blues-rock singer
Top Jimmy
, a colourful and inspirational presence on the Los Angeles music scene with his band
Top Jimmy And The Rhythm Pigs
in the 1980s, dies aged 46 of liver failure in Las Vegas, Nevada, USA.
XTC
release Homegrown - The Wasp Star Demos, an album of demos for their album Wasp Star (Apple Venus Vol 2).
Myrna Myron
, a former chorus girl who founded
Myron's Ballroom
, a downtown Los Angeles live music landmark, dies aged 91 at Cedars-Sinai Medical Center, Los Anhgeles, California, USA.
Jazz saxophonist and celebrated
Blue Note
recording artist
Joe Henderson
dies from emphysema in San Francisco, California, USA.
New Orleans city council votes unanimously to change the name of New Orleans International Airport to
Louis Armstrong
International Airport.
The Eagles
play at Lucca festival, Lucca, Italy, Europe.
Jim Carroll
plays at The Great American Music Hall, San Francisco, California, USA.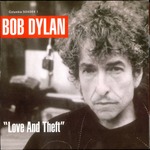 Bob Dylan
releases his 31st studio album,
Love And Theft
, in the USA on
Columbia Records
.

US radio network Clear Channel Communications fires controversial hip-hop journalist Davey D from his post as Community Affairs Director at KMEL/San Francisco. The move is widely interpreted as an attempt to silence any voice which airs views at odds with the official US government stance on the World Trade Center attack.
Usher
takes home the Best R'n'B Act and Best Album trophies from the
MOBO Awards
event in London Arena, London, UK. On the same day,
Stevie Wonder
's former girlfriend,
Angela McAfee
, files a $30m palimony lawsuit against him in the US Superior Court, claiming that he gave her a sexually transmitted disease.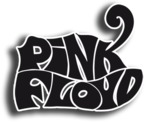 Nick Mason of
Pink Floyd
participates in the annual London to Brighton Vintage Car Run in the UK coming in 23rd out of more than 200 vehicles.
LSD guru and icon of the hippy generation,
Ken Kesey
, dies in Pleasant Hill, Oregon, USA, as a result of complications following liver surgery. Closely associated with The
Grateful Dead
, Kesey lived for many years in La Honda, in the mountains south of San Francisco.
Jazz impresario
Norman Granz
dies of cancer in Geneva, Switzerland, Europe, aged 83. Said to have been the first jazz millionaire, Granz founded the historic Jazz At The Philharmonic concerts, launched and ran four record labels, including
Verve Records
, and managed the careers of
Ella Fitzgerald
and
Oscar Peterson
, to name but two.
Juan Jinojosa dies in a car accident in dense fog near Corpus Christi, Texas, USA. As a founder member of
Los Fabulosos Cuatro
, Jinojosa was a pioneer of
Tejano music
.
Perry Farrell
of
Jane's Addiction
spends the first of eight days in the Sudan, North West Africa, as part of a mission, organised by he humanitarian group Christian Solidarity International, to free Southern Sudanese slaves from their Northern masters.
Read More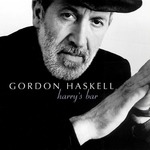 It is reported that chart-topper
Gordon Haskell
has cancelled his upcoming gig at
Swindon
Arts Centre
, Swindon, Wiltshire, England, UK, Europe, because he has become too famous to play such a small venue.
Freddie Hansson
, who had found success as the pianist and songwriter of the band
Noice
, dies aged 38 in Gustavsberg, Sweden, Europe, after a life of heavy involvement with drugs and drink.