Random selection from around 27,000 Facts
Click to filter results
New York City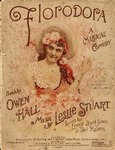 The musical comedy
Florodora
is performed at The Winter Garden Theatre,
Broadway
, New York City, USA, during a run of 48 shows.
The musical extravaganza
Whoop-dee-doo
is presented at Weber and Fields'
Broadway
Music Hall, New York City, USA, during a run of 165 performances.
The stage revue The
Ziegfeld Follies
of 1908 opens at the Jardin de Paris, New York City, USA, where it will run for 120 performances.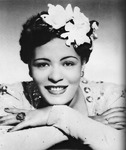 Fourteen year old Eleanora Gough, later known to the world as
Billie Holiday
, begins a sentence of 100 days in a New York City, USA, workhouse, following her arrest for prostitution.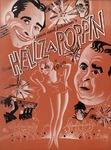 The musical comedy
Hellzapoppin'
, starring
Olsen and Johnson
is performed at The 46th Street Theatre,
Broadway
, New York City, USA, during a total run of 1404 performances at three different theatres.
Nat King Cole
records Walkin' My Baby Back Home, Too Marvelous For Words, Too Young, That's My Girl,
It's Only A Paper Moon
and Unforgettable at WMCA Studios, New York City, USA.
Julius LaRosa
finishes singing Manhattan on US tv show
Arthur Godfrey Time
, he is
publicly sacked on air
when
Arthur Godfrey
announces, "That, folks, was Julie's swan song." It is said that LaRosa was unaware of the meaning of the phrase 'swan song' and did not even realise he had been sacked. LaRosa's musical partner,
Archie Bleyer
is also sacked. The incident will become a cause celebre, and will inspire
Ruth Wallis
, to compose her satirical song Dear Mr. Godfrey, which will become a minor hit in the USA. Stand-up comic Stan Freberg will also record a Godfrey parody routine which includes a passing reference to Godfrey accidentally firing himself live on air.
After regular cast member
Billboard
disc jockey poll reports that radio disc jockeys in the USA are currently playing 42% pop records, 11% country and 5% rhythm and blues.
A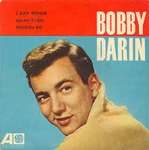 Bobby Darin
plays at Ben Maksik's
Town And Country Club, Brooklyn
, New York City, USA.
Nina And Frederik open for an extended engagement at The Waldorf-Astoria Hotel, New York City, USA.
The Blue Mitchell Octet record Hootie Blues and I Can't Get Started for
Riverside Records
in New York City, USA.
Duke Ellington
has a recording session at Fine Studios, New York City, USA, during which he records Resume No1 and Resume No2 for
Reprise
Records.
A number of celebritites including
Bob Dylan
, Paul Newman, Norman Mailer, Susan Sontag, and Elizabeth Taylor, sign a petition in support of
Lenny Bruce
, who has been charged with obscenity as a result of his performances at the
Cafe Au Go Go
,
Greenwich Village
, New York City, USA.
The Paul Bley Quintet and The Jazz Composers' Guild Orchestra play during the Four Days In December concert series staged by The Jazz Composers' Guild at Judson Hall, 165 West 57th Street, New York City, USA. During this show, The Jazz Composers Orchestra records the album Communication. The orchestra includes such jazz notables as pianist
Paul Bley
, saxophonist Steve Lacy and trumpet player Mike Mantler.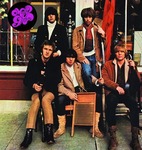 San Francisco hippy band
Moby Grape
play at the Action House, Island Park, New York, USA.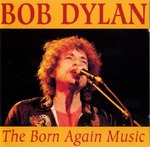 During his third gospel tour, performing mostly
religious
material,
Bob Dylan
plays the first of two nights at the
City Hall
,
Portland
, Maine, USA.
Debbie Harry of
Blondie
and famed pop artist
Andy Warhol
, take part in a promotional stunt to launch the new Commodore Amiga 1000 computer at the Lincoln Center, New York City. To demonstrate the capabilities of the computer, Warhol paints a portrait of Debbie using a computer program called Graphicraft. On the same day,
Kurt Cobain
, not yet a member of Nirvana, is arrested for vandalism in his home town of Aberdeen, Washington, when he is caught writing "Ain'T goT no how waTchamacalliT" on the wall of the Seafirst Bank Building.
750,000 fans turn out for the final date of
Paul Simon
's Born At The Right Time tour, in Central Park, New York City, USA.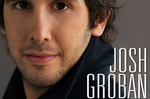 Josh Groban
plays at
Madison Square Garden
in New York City, USA.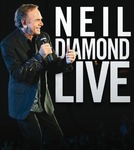 Neil Diamond
plays at The HP Pavilion, San Jose, California, USA.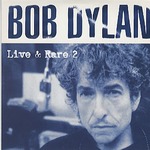 Bob Dylan
plays the last of three nights at the
Heineken Music Hall
, Amsterdam, Holland, Europe.