Random selection from around 300 Facts
Click to filter results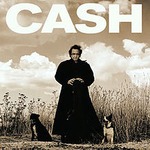 Johnny Cash
and
Kris Kristofferson
play at Flinders Park, Melbourne, Australia. While there, Cash is photographed in the suburb of Werribee for the cover of his album American Recordings.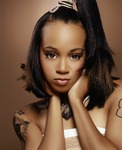 Police are called to deal with a dispute between
Lisa 'Left Eye' Lopes
of
TLC
and her football-player boyfriend Andre Rison at his house. Having caught him with another woman, she set fire to the teddy bears he had given her, which was followed by him striking her.
Big Jack Johnson
records Ice Storm Blues Parts 1 and 2, at Stackhouse Recording Studio in Clarksdale, Missippi, USA. The tracks recount the story of the
Great Ice Storm of 1994 in Maryland.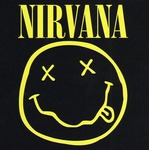 Kurt Cobain
of
Nirvana
, hospitalised in Rome, Italy, Europe, in a coma after an overdose of alcohol and prescription drugs, wakes up and asks for a milkshake.
Pink Floyd
begin their Division Bell tour with a show at Joe Robbie Stadium, Miami, Florida, USA. It will become the highest-grossing tour ever to that date.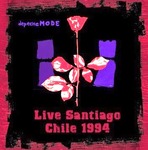 During their
Exotic Tour
,
Depeche Mode
play at Velodromo del Estadio Nacional, Santiago, Chile, South America.
Read More
When
Sheryl Crow
plays at the 328 Club,
Nashville, Tennessee
, USA, the gig is recorded and will be released as a limited edition CD entitled Live From Nashville.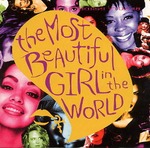 The Most Beautiful Girl In The World
by
Prince
reaches No1 in the singles chart in the UK.
Bob Dylan
performs with the New Tokyo Symphony Orchestra at The Great Music Experience, an all-star show at Todaiji Temple, Nara, Japan. The event is broadcast live in over 50 countries.
Little Richard
is inducted into The Songwriters Hall of Fame at their twenty-fifth annual awards ceremony in New York City, USA.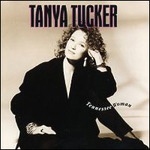 Marty Stuart and Tanya Tucker perform the ribbon-cutting ceremony at the opening of The Wildhorse Saloon in
Nashville, Tennessee
, USA. Restless Heart performs live. Among the acts that will subseuqntls become the house band at the venue are Lonestar, Ricochet and Sons Of The Desert.
Reggae vocalist and recording artist
Gene Rondo
dies of cancer in Hackney, London, UK.
Oasis
release their debut album, Definitely Maybe, on Creation Records in the UK.
Suede
enter the UK singles chart with
We Are The Pigs
, which will peak at No18 during a three-week run.
Suede
enter the UK singles chart with
We Are The Pigs
, which will peak at No18 during a three-week run.
Not a Moment Too Soon, the second LP by
Tim McGraw
hits No1 on the
Billboard
Country Albums chart in the USA. It will spend 29 weeks in the top slot, becoming
Billboard
's best-selling Country album of 1994. The Academy of Country Music will also name it Album Of The Year.
Roger McGuinn
, Noel Paul Stookey, Mary Travers, Josh White, Jr., Peter Yarrow, Spanky McFarlane and
Bob Gibson
take part in a Bob Gibson Benefit Concert, to alleviate medical costs of Gibson's treatment for the debilitating condition Progressive Supranuclear Palsy.
Singer and actress Harriet Nelson, best-remembered for her role in the long-running sitcom The Adventures of Ozzie and Harriet, dies of congestive heart failure in laguna Beach, California, USA, aged 85. She was also the mother of teen idol
Ricky Nelson
.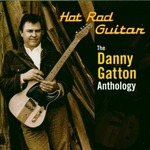 Country guitar virtuoso
Danny Gatton
, nicknamed The Humbler, locks himself in his garage and commits suicide by shooting himself, aged 49, at his home in Newburg, Maryland, USA. No specific reason for his suicide ever emerges, although friends and relatives were of the opinion that he had suffered from depression for many years.
Former Nirvana drummer
Dave Grohl
is recording demos in Bob Lang Studios, Seattle, Washington. The recordings will become the basis for his new band, the
Foo Fighters
.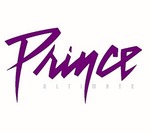 Prince
reportedly signs an agreement letting Warners release his controversial LP The Black Album.
The Criminal Justice and Public Order Act 1994 is given Royal Assent, making it law in the United Kingdom. This new law restricts and reduces existing rights and introduces greater penalties for certain "anti-social" behaviours including free parties [aka raves], squatting and hunt sabotage.
The law will inspire several songs including Orbital's Criminal Justice Bill? mix on their 1994 Are We Here? EP which consists of four minutes of silence. Also in 1994 Dreadzone released a single called Fight the Power.
In 1995 Zion Train released the track Resist The Criminal Justice Act.
The Streets
also criticise the legislation in the 2002 track Weak Become Heroes which includes the lyric, "and to the government I stick my middle finger up with regards to the Criminal Justice Bill".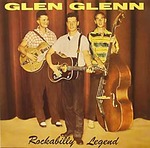 1950s rockabilly legend
Glen Glenn
plays at
The Palomino
, North Hollywood, Los Angeles, California, USA.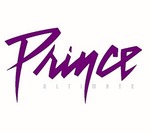 The Black Album by
Prince
enters the
Billboard
200 Albums Chart in the USA at No47, which will prove to be its peak.
When
Oasis
play at the Royal Court Theatre, Liverpool, UK, Lee Mavers of
The La's
visits with
them
backstage.
Songwriter and performer
Howard Crockett
dies in Fort Worth, Texas, USA. Crockett is best-remembered for his song Honky Tonk Man which became a hit in 1956 for
Johnny Horton
, and again in 1986 for
Dwight Yoakam
.
Eric Clapton
is made an O.B.E. in the Queen's New Year's Honours List.