Random selection from around 480 Facts
Click to filter results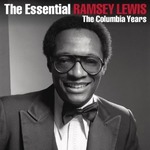 Jazz pianist
Ramsey Lewis
comes to the end of a Christmas/New Year season of shows at
The Hyatt Regency Hotel
, Chicago, Illinois, USA.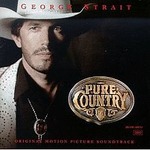 The Pure Country movie soundtrack by
George Strait
is awarded double-platinum status by the
R.I.A.A.
in the USA.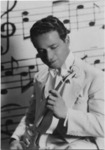 Benny Loban
, a bandleader and violinist recording with some of the finest musicians and dance bands in Britain, including The Savoy Orpheans, during the 1920s and 1930s, dies of a stroke while visiting his son in Toronto, Ontario, Canada.
Sting
's album, Ten Summoner's Tales, recorded at Lake House, Great Durnford, peaks at No2 in the American album chart.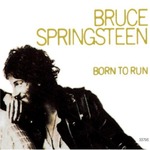 During an eighteen-date European tour,
Bruce Springsteen
makes his BBC
Top Of The Pops
debut, live by satellite from Glasgow, Scotland, UK.
Australian band
Godstar
record Look-A-Like, When The Sun Goes Down, Smothered and Doubledecker Bus at at Stuffhouse Studio, Glasgow, Scotland. The tracks will appear on the EP Glasgow on Rugger Bugger Discs. The band's line up at this time includes guitarist
Eugene Kelly
of The Vaselines and Eugenius, plus bassist Dee Bahl, who will go on to manage
Biffy Clyro
.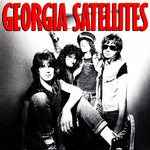 Randy DeLay, drummer with
The Georgia Satellites
, dies of cancer.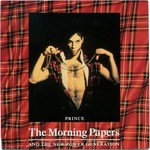 The Morning Papers
by
Prince
peaks at No44 in the
Billboard
Hot 100 Singles Chart in the USA.
Swamp blues guitarist and singer
Clarence Edwards
dies aged 60 in Scotlandville, Louisianna, USA.
Blues one-man-band
Doctor Ross
dies aged 67 in Flint, Michigan, USA.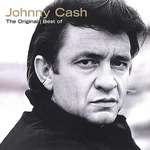 Johnny Cash
plays at The
Wayne Newton
Theatre, Branson, Missouri, USA, during a lengthy series of concerts at the venue.
Kurt Cobain
of Nirvana is arrested following a fight with his wife, Courtney Love, at their home in Seattle, Washington.
Toby Keith scores his first No1 on the
Billboard
country singles chart in the USA with Should've Been A Cowboy.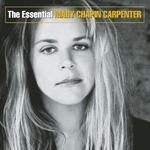 Johnny Cash
,
June Carter Cash
,
Mary Chapin Carpenter
, Peter Nero and others perform during
A Capitol Fourth
on the west lawn of the United States Capitol Building in Washington DC, USA. A Capitol Fourth is an annual music and arts event celebrating Independence Day.
While
Van Halen
are playing their set at Great Woods Center, Mansfield, Massachusetts, USA, a June bug lodges itself in Eddie
Van Halen
's ear. Woken by pain in his head during the night at
the Four Seasons
Hotel, he squirts saline solution in his ear and an inch-long live, wriggling bug falls out into the sink. He requires treatment at Massachusetts General Hospital, Boston.
Sheryl Crow
releases the album Tuesday Night Music Club on A&M Records in the USA, where it will go on to sell over 5m copies.
New Age music duo
Runestone
release their debut album which is entitled Stonehenge. Over the years, many musicians have been inspired by Stonehenge, with albums of that name released by
Ten Years After
, Richie Havens,
The David Bacha Band
and others.
Randy Jo Hobbs
, bass guitarist of 60s pop-rock band
The McCoys
, is found dead of heart failure, aged 45, in a hotel room in Dayton, Ohio, USA.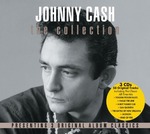 Johnny Cash
plays at Nevada County Fair, Grass Valley, California, USA.
On their Get A Grip tour,
Aerosmith
play in the Memorial Coliseum Portland, Oregon, USA.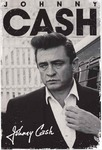 Johnny Cash
plays a gig in Meadville, Pennsylvania, USA.
The Charlatans UK keyboard player Rob Collins is sentenced to eight months in jail for taking part in a robbery.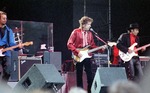 Bob Dylan
plays at The
Hollywood Bowl
, Hollywood, Los Angeles, California, USA.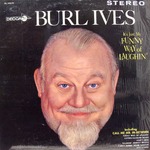 It is reported that popular folk singer and recording artist
Burl Ives
has been released from hospital in Anacortes, Washington, USA, after treatment for a high fever that resulted from a foot infection. According to his wife, the 84-year-old singer-actor will continue receiving antibiotics and nursing care at home.
Paul McCartney
plays the first of two nights at The Palasport, Florence, Italy, Europe.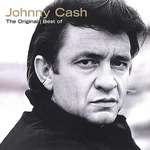 Johnny Cash
plays a gig in Greensburg, Pennsylvania, USA.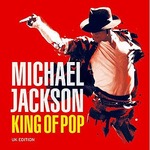 It is reported that
Michael Jackson
's lucrative
Pepsi
sponsorship deal could be lost, following reports that the star has been addicted to painkillers ever since being
burnt while filming a Pepsi ad
in 1984.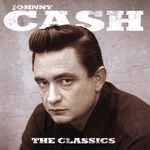 Johnny Cash
plays at The
Wayne Newton
Theatre, Branson, Missouri, USA, during a lengthy series of concerts at the venue.
Bruce Turner
dies in Newport Pagnall, Buckinghamshire, UK. He found success over many years as a jazz clarinettist, saxophonist and band leader. He enjoyed a particularly long working relationship with
Humphrey Lyttelton
.
Seriously alcoholic
Doug Hopkins
, guitarist and songwriter of
The Gin Blossoms
, checks himself out of the detox unit at St. Luke's Hospital, Phoenix, Arizona, USA. The following day he will commit suicide.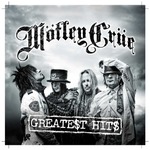 Matthew John Trippe
of Tampa, Florida, USA, finally drops an unusual lawsuit which he had filed in 1988 against
Motley Crue
. Trippe, who has a history of mental health issues and trouble with the law, had claimed that he was secretly hired to pose as Nikki Sixx and toured, wrote and recorded with the band for a time during 1983 and 1984.
LaToya Jackson
appears on TV to discuss the accusations of child abuse against her brother,
Michael Jackson
. "I cannot and will not be a silent collaborator of his crimes against small children," she says loyally.