Random selection from around 530 Facts
Click to filter results
Weird
Italian composer Ferruccio Busoni writes to his wife Gerda, in Berlin, Germany, Europe, telling her that he has just seen, in a Cologne variety theatre, a marionette performance which included an entire puppet orchestra. He describes the orchestral performance with the words, "the conductor conducted very exactly, according to the rhythm and even according to the character of the piece. And the marionettes' first violin and double bass players bowed with precision. I was charmed by it."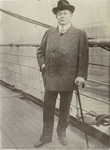 Successful
Broadway
producer
Charles Frohman
dies in the sinking of the RMS Lusitania by the German submarine U-20.
Billboard
magazine in the USA reviews a new novelty release, There's A New Sound by
Tony Burrello
, declaring it to be "a studied attempt to be as screwy as possible." The track is an example of early experimentation with new recording techniques such as reversing, speeding up and slowing down of tapes, sometimes called 'noise and sound' recordings.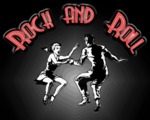 An article in UK pop paper the New Musical Express reports that "it looks like rock'n'roll is on the way out."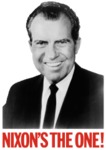 US President Richard Nixon takes part in a project to discover the causes of the generation gap. He and Vice President Spiro T. Agnew watch films of simulated acid trips and subject themselves to hours of protest music.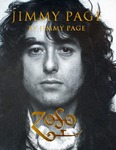 The start of a
Led Zeppelin
gig at The Forum in Los Angeles, California, USA, is delayed because
Jimmy Page
has sprained his finger on the fence at LA airport.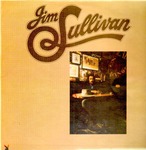 Having released two well-received albums, singer-songwriter-guitarist
Jim Sullivan
leaves Los Angeles, California, USA, apparently headed for Nashville. Instead, he
disappears without trace
, aged 34, after abandoning his Volkswagen Beetle in the desert, near Santa Rosa, New Mexico, USA. Largely because his first LP had been entitled U.F.O., much speculation ensues that he was abducted by aliens, but no conclusive evidence of what happened to him is ever uncovered.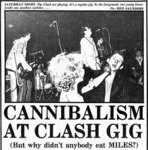 The Clash
play 'A Night Of Pure Energy' at The ICA, London, England, UK, Europe, supported by The Subway Sect. Shane MacGowan, not yet a member of The Pogues, is in the crowd and is bitten on the earlobe by Jane Crockford of The Modettes.
Queen Elizabeth of England officially opens
The Beatles
Maze at the International Garden Festival, Liverpool, England, UK, Europe.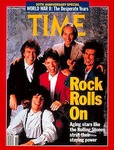 On their
Steel Wheels
tour, The
Rolling Stones
play the second of three nights at the 16,000-seat Convention Center, in Atlantic City, New Jersey, USA, the smallest venue on their three-and-a-half-month trek across the United States and Canada. Backstage, an extraordinary drama is played out when tour promoter Michael Cohl faces down local promoter Donald Trump and has him thrown out of the building.
Read More
Off The Deep End
in the USA. The album cover is a parody of the underwater baby shot on the cover of Nirvana's Nevermind, with Yankovic pursuing a doughnut replacing the baby pursuing a dollar bill.
Comedy rocker Weird Al Yankovic begins recording tracks for his album
Reni of the
Stone Roses
attends the opening of Central Design Station's exhibition in Manchester Art Gallery, Manchester, England, UK, allegedly armed with a chainsaw.
Van Halen
are playing their set at Great Woods Center, Mansfield, Massachusetts, USA, a June bug lodges itself in Eddie
Van Halen
's ear. Woken by pain in his head during the night at The Four Seasons Hotel, he squirts saline solution in his ear and an inch-long live, wriggling bug falls out into the sink. He requires treatment at Massachusetts General Hospital, Boston.
While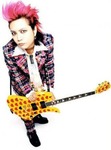 Guitarist
Hideto Matsumoto
[aka Hide] of the group
X Japan
is found
dead, hanging from a towel tied to a doorknob
in his apartment in Tokyo, Japan, Asia. His death will be recorded by the authorities as suicide. Within days three fans will die in copycat suicides, and 50,000 people will attended his funeral at Tsukiji Hongan-ji.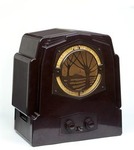 In the wake of the
World Trade Center
attack, 1200-station US radio network
Clear Channel Communications
bans all music by
Rage Against The Machine
and issues a don't-play list of 150 songs, ranging from
Nena
's hit
99 Red Balloons
to
John Lennon
's
Imagine
, which includes the lyric, "I hope someday you'll join us/And the world will live as one."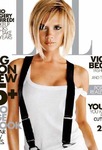 Former
Spice Girls
member
Victoria Beckham
sacks her manager, Nancy Phillips, accusing the manager of "over-exposing" her and thus, somehow, contributing to the poor sales of her debut solo album.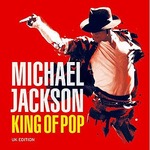 Michael Jackson
reveals during an interview that he doesn't like pop music. The revelation comes in the wake of Jackson having purchased some classical music CDs during a shopping trip in Berlin, Germany, Europe.
Jonathan King
releases a new LP, Earth To King, which includes a song entitled
The True Story Of Harold Shipman
. In the song, King suggests that Shipman, by far the most prolific serial killer in English criminal history, was a victim of police and media malpractices. It is clear however that King is, in fact, attempting to compare his own conviction with Shipman's.
Convicted paedophile, former pop star and record producer,
Dr Harold Fredrick Shipman
, one of the most prolific serial killers in recorded history over 250 murders being positively ascribed to him, hangs himself while serving multiple life sentences in Wakefield Prison, West Yorkshire, UK. Songs inspired by Shipman will include What About Us' [2005] by
The Fall
and the utterly bizarre
The True Story Of Harold Shipman
[2007] by
convicted paedophile
Jonathan King
, which attempted to invoke sympathy for Shipman on the basis that he was a victim of the media.
Record producer and musician
Roger Greenawalt
performs his "Beatles Complete On Ukulele" concert for the first time, by playing all 185 original songs written by
The Beatles
in one day on ukulele with sixty guest singers at Elizabeth Streb's SLAM Action Lab in Brooklyn, New York City, USA.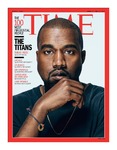 During The 47th annual
Grammy Awards
,
Kanye West
stages a performance in which he appears to die, but is resurrected, complete with angel wings to the sound of a full gospel choir. He had, apparently, been feeling persecuted by the media. His album, College Droput is given the Best Rap Album award.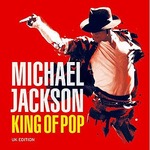 Michael Jackson
flies into London, England, UK, Europe, where is shortly to be paid $5m simply to attend a private 25th birthday party for HRH Prince Azim of Brunei.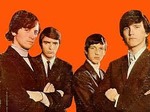 Former 60s pop idol
Wayne Fontana
is remanded in custody in Glossop, Derbyshire, England, UK, on charges of having set a car alight with a bailiff inside when he was pursued for bankruptcy.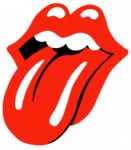 It is reported that the city council of Blackpool, England, UK, Europe, has finally - after 44 years - lifted a ban imposed on The
Rolling Stones
to prevent the group from performing in the town. The ban started in 1964, after a riot broke out at a Stones' concert
in The Empress Ballroom, Blackpool
, UK, when guitarist
Keith Richards
kicked out at a fan who had scrambled onto the stage.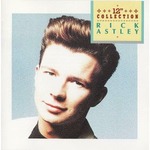 Rumours hit the internet claiming that 80s pop singer
Rick Astley
, made famous by his hit Never Gonna Give You Up,
has been found dead
in his hotel room in Berlin, Germany, Europe. Since the death of
Michael Jackson
, similar rumours have claimed the deaths of
Miley Cyrus
and
Britney Spears
.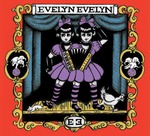 Evelyn Evelyn
- described as the world's only conjoined-twin singer-songwriter duo - release their debut LP,
Evelyn Evelyn
in the USA. They are, in fact Amanda Palmer (of The Dresden Dolls) and folk-punk musician Jason Webley, dressed in connected garments.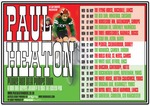 During a 16-date UK tour by bicycle, under the banner of The Pedals And Beer Pumps Tour,
Paul Heaton
plays at The Monarch, Camden Town, London, UK.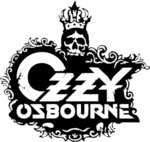 Cofactor Genomics
, a DNA research company based in St. Louis, Missouri, USA, announces that it intends to map
Ozzy Osbourne
's DNA, in an attempt to discover why he has survived so many years of substance abuse.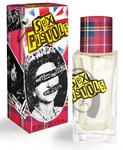 The
Sex Pistols
launch their
own brand perfume
in the USA. The product is described as "the
spirit
of punk in a bottle". The publicity for the perfume claims that, "
Sex Pistols
fragrance is inspired by anarchy and chaos, as the ideologies of the bend that made a revolution in UK in the 70s, spreading to the international music scene."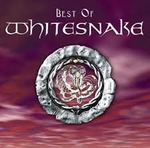 Lindy Butcher, 39, slips on vomit in The Loft Bar at a
Whitesnake
gig in the Liesure Centre, Newport, Wales, UK. Claiming to have suffered bruising and soreness to her knees and muscle spasms between her ribs after the incident,
she will sue Newport Council
for compensation.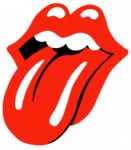 It is reported that that men's urinals shaped like the famous
Rolling Stones
' lips logo, set to be installed in a soon-to-be-opened
Rolling Stones
Fan Museum in the town of Luechow, Germany, Europe, are causing controversy because
women feel they convey a misogynistic message
.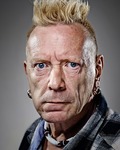 John Lydon, the former Johnny Rotten of The
Sex Pistols
, scourge of the music biz turned face of Country Life butter,
picks up an Icon Award from the BMI
at a ceremony in London, England, UK, Europe.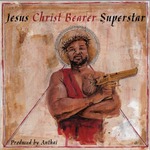 Rapper Christ Bearer, aka Andre Johnson, of the group
Northstar
is found seriously injured on the sidewalk outside his apartment in North Hollywood, Los Angeles, California, USA. He is rushed to Cedars-Sinai hospital where it is learned that, while under the influence of PCP, he had
cut off his own penis before jumping
from the balcony of his apartment.
180m viewers across 45 countries watch as 25-year-old bearded drag queen Tom Neuwirth, performing for Austria under the name Conchita Wurst,
wins the 59th Eurovision Song Contest
in Copenhagen, Denmark, Europe, with the song Rise Like A Phoenix.
Kiss and
Def Leppard
play
at The Pepsi Center
, Denver, Colorado, USA. During the show, Gene Simmons of Kiss appears to find himself unable to control his over-filled bladder and solves the problem by urinating onstage three minutes and forty seconds into their performance of Paul Stanley's Hide Your Heart. He later explains that the stream of liquid seen to be running down the front of his costume was, simply, water, which he was using to clean up his outfit after his celebrated blood-spitting stunt in the previous song.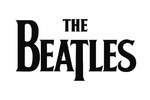 It is reported that a pine tree, planted in 2004 in Griffith Observatory, Los Angeles, California, USA, in honour of
George Harrison
, guitarist of
The Beatles
, has
died as a result of an infestation by beetles
.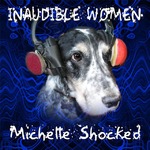 It is reported that
Michelle Shocked
has
released an album entitled Inaudible Women
, which consists of eleven tracks of silence, although Shocked claims that it does contain high-frequency sounds which can be heard only by dogs. Several of the silent songs are named after record company executives. It is assumed that Shocked is making some sort of protest against the music industry, and specifically against the low payments made to artists by Spotify, but precise details are difficult to pin down.
Read More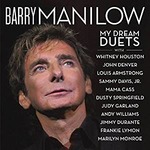 Barry Manilow
releases a new album entitled
My Dream Duets
on Verve Music UMG. This bizarre album features Manilow performing duets with dead singing stars including
Whitney Houston
,
Dusty Springfield
,
Sammy Davis Jr
., Jimmy Durante, John Denver,
Judy Garland
and
Louis Armstrong
.
In a speech at the MTV Video Music Awards in Los Angeles, California, USA,
Kanye West
announces his intention to run for the Presidency of the USA in 2020.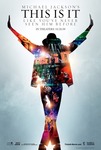 It is reported that white actor Joseph Fiennes has been cast in the role of
Michael Jackson
in a Sky Arts tv movie entitled
Elizabeth, Michael And Marlon
.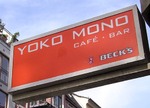 Yoko Ono wins a legal action to get a bar in Hamburg, Germany, Europe, to
change its name from Yoko Mono to simply Mono
. The regional court has ruled that the name 'Yoko Mono' is so similar to Yoko Ono "that it was sufficiently likely that an observer would surmise some kind of link between Miss Ono and the bar".