Random selection from around 580 Facts
Click to filter results
Weird
Italian composer Ferruccio Busoni writes to his wife Gerda, in Berlin, Germany, Europe, telling her that he has just seen, in a Cologne variety theatre, a marionette performance which included an entire puppet orchestra. He describes the orchestral performance with the words, "the conductor conducted very exactly, according to the rhythm and even according to the character of the piece. And the marionettes' first violin and double bass players bowed with precision. I was charmed by it."
During World War I, up to 100,000 British and German troops along the Western Front in Belgium, Europe, take part in an unofficial truce, singing Christmas carols together, exchanging gifts and even playing football. The incident, later to be known as
The Christmas Truce
, will inspire Peter Hooton of The Farm to write their major hit single,
All Together Now
.
Read More
During a German air raid, the London String Quartet under
Alfred Hobday
records Mozart's Clarinet Quintet in G Minor in the offices of
Columbia Records
in Clerkenwell Road, London, UK. The sound of bombs exploding half a mile away is clearly audible when the recordings are issued.
During the 10.30am BBC Radio news summary in the UK, announcer Roy Williams states that
Ringo Starr
of
The Beatles
"has had his toe nails successfully removed." It was actually his tonsils.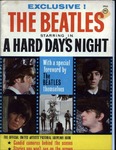 After several months of deliberation, The Portuguese film censor releases
The Beatles
' film, A Hard Day's Night, but it is rated "for adults only".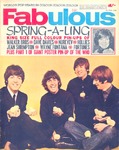 City authorities in Munich, Germany, Europe, begin action to extract an 'entertainment tax' from
The Beatles
, relating to their recent concerts in the city. Music is normally exempt from tax in Germany, but the authorities argue that in this case
The Beatles
' music is "incidental to the shouting and stamping of the audience, which it is designed to achieve."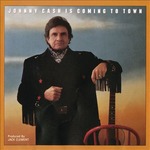 Johnny Cash
is set to play a show at The Auditorium, Waterloo, Iowa, but that morning his band find him passed out on his hotel room bed, unconscious because of amphetmine abuse. Nevertheless, he recovers sufficiently to play the show in the evening.
Read More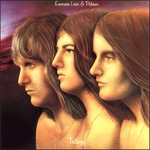 When
Emerson, Lake and Palmer
play at Stadio, Bologna, Italy, Europe, fireworks are set off by mistake during the show, and many explode among the audience, bringing the show to a premature end.
Read More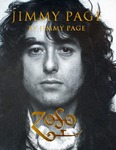 The start of a
Led Zeppelin
gig at The Forum in Los Angeles, California, USA, is delayed because
Jimmy Page
has sprained his finger on the fence at LA airport.
Following a gig in Memphis, Tennessee, USA,
Bruce Springsteen
goes to
Elvis Presley
's Graceland home and climbs over the wall. A guard, assuming him to be a crank fan, apprehends him.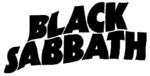 On the Never Say Die! tour,
Black Sabbath
are scheduled to play at The Municipal Auditorium,
Nashville, Tennessee
, USA, supported by
Van Halen
. Unfortunately, Sabbath vocalist
Ozzy Osbourne
fails to turn up forcing the show to be cancelled, resulting in an audience riot. It transpires that the exhausted Osbourne had fallen asleep in the wrong hotel room and slept the clock round, waking up at 6.00am the next morning.
Ludus
play at
The Hacienda
, Manchester, England, UK, Europe, they decorate the tables with blood-soaked tampons on paper plates, and their co-founder/singer Linder wears a dress made of meat, which she whips off halfway through the set to reveal a massive dildo.
When socio-political shock-rockers
Read More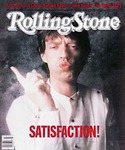 At a press conference in New York City, USA, representatives of the Hell's Angels deny the existence of a plot to kill
Mick Jagger
of The
Rolling Stones
.

Sonny Bono
, formerly of 60's hippy duo
Sonny And Cher
, is elected
mayor of Palm Springs
, California, USA.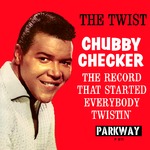 Chubby Checker
files a lawsuit against McDonald's in Canada seeking $14m and alleging that the burger chain had used an imitation of his voice when his hit single
The Twist
had been used on a tv commercial. (This is a particularly intriguing allegation, given that Chubby's own version of the song was a barely concealed impersonation of the original by Hank Ballard.)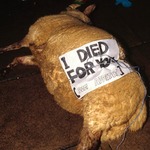 After the KLF perform 3AM Eternal at the 11th Annual BRIT Awards in London, UK, they leave a dead sheep at the door to the aftershow party, with a note attached stating, 'I died for you.' Other highlights include
R.E.M.
collecting Best International Group award.
Jazz vocalist
Sylvia Syms
dies, aged 74, of a heart attack while onstage at The Oak Room of The Algonquin Hotel, New York City, USA.
Jack Fascinato
dies in Palm Springs, California, USA. His 1959 album
Music From A Surplus Store
, integrating sound effects produced by, or imitating, common junk-store items including oil cans and bedsprings, became highly collectable.
Musical arranger, composer, bandleader and recording artist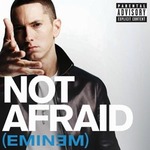 A poll conducted by long-established radio station KIIS in Los Angeles, California, USA, finds that Americans believe rapper
Eminem
to be "more truthful" than U.S. President George W. Bush.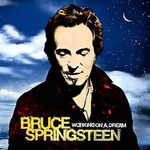 The first day of a three day long
Bruce Springsteen
Symposium takes place at Monmouth University, West Long Branch, New Jersey, USA. The event includes over 150 academic papers including 'A Marxist Perspective On Darkness On The Edge Of Town' and 'The Boss And The Bible'.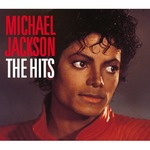 Nona Paris Lola Jackson, a British woman claiming to be the biological mother of
Michael Jackson
's three children, has her case thrown out by a Los Angeles Court.
128 musicians gather in the Alexandra Palace Theatre, London, England, UK, Europe, to perform Music Pieces, a composition by Jason Pierce [of
Spiritualized
], Peter Raeburn and Nick Foster, in which each musician plays just one note in each piece of melody, chord or drum pattern. The project is a
tv promo
for the launch of the latest generation of Walkman digital media players.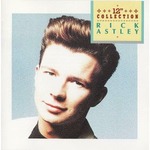 Rumours hit the internet claiming that 80s pop singer
Rick Astley
, made famous by his hit Never Gonna Give You Up,
has been found dead
in his hotel room in Berlin, Germany, Europe. Since the death of
Michael Jackson
, similar rumours have claimed the deaths of
Miley Cyrus
and
Britney Spears
.
Killing Joke
come to the end of a UK tour with a show at The O2 Academy, Oxford, frontman Jaz Coleman makes several announcements. First comes a statement of his Rosicrucian philosophies and beliefs; this is followed by a renunciation of drugs, alcohol, money and smoking, and he closes the occasion with an announcement that he is to marry Yutta, the ex-wife of deceased
Killing Joke
bassist
Paul Raven
.
When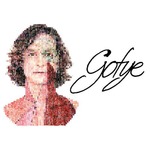 Following a CNN iReport stating that Australian singer
Gotye
had 'shot himself in the head with a 9mm handgun', the artist
denies his death
in a Twitter post.
Busted
singer/guitarist/songwriter Charlie Simpson earns a
Guinness World Record by playing the world's coldest gig ever
- a fifteen minute solo acoustic set in the remote Siberian village of Oymyakon, Siberia, Europe, also known as the 'Pole of Cold'. Now the frontman of
Fightstar
, Simpson endures temperatures as low as minus 30 degrees Celsius and is only allowed breaks of 30 seconds between each song.
Former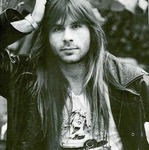 Bruce Dickinson of
Iron Maiden
delivers an address to The East Yorkshire and the Humber Institute Of Directors at its annual Hull Business Week lunch in KC Stadium, Hull, UK. As well as being a rock idol, Dickinson is also a qualified commercial pilot and heads Cardiff Aviation Ltd, which specialises in heavy maintenance of Airbus and Boeing commercial aircraft.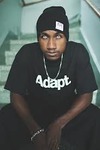 While on tour, rapper
Hopsin
walks out before his scheduled show in Fort Collins, Colorado, USA. Feeling deeply depressed he hides in a house under construction, and later calls a friend to pick him up.
Kiss and
Def Leppard
play
at The Pepsi Center
, Denver, Colorado, USA. During the show, Gene Simmons of Kiss appears to find himself unable to control his over-filled bladder and solves the problem by urinating onstage three minutes and forty seconds into their performance of Paul Stanley's Hide Your Heart. He later explains that the stream of liquid seen to be running down the front of his costume was, simply, water, which he was using to clean up his outfit after his celebrated blood-spitting stunt in the previous song.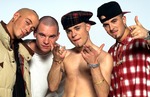 Brian Harvey, former frontman for 90s boyband
East 17
arrives outside Downing Street, London, England, UK, demanding to speak with Prime Minister David Cameron
. He succeeds only in speaking to police officers outside Number 10 while holding a ring binder. He apparently claimed to have "evidence of how much money the government had stolen from him".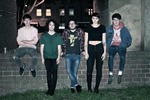 Five piece band Joanna Gruesome win
The Welsh Music Prize
for their debut LP Weird Sister, in a ceremony held at The Sherman Theatre, Cardiff, Wales, UK.
Carols by Kindlelight, featuring performances by
Annie Lennox
,
Imelda May
, Alfie Boe and others is held at
Abbey Road
Studios, London, UK. The event, in which the studio is illuminated only by Kindle screens, is filmed in order to be made available exclusively for Amazon Prime members.