Random selection from around 590 Facts
Click to filter results
Weird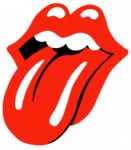 The
Rolling Stones
play the second of two days at The Teen Fair, Freeman Coliseum, San Antonio, Texas, USA. Also on the bill are
George Jones
and
Bobby Vee
. The Stones are, reportedly, booed off stage and a troupe of performing Monkeys who had been on before the Stones are brought back on stage for another performance.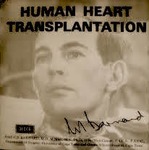 A round table discussion, moderated by pioneering heart transplant surgeon Dr. Christian Barnard, at Cape Town Medical School, Capetown, South Africa, is recorded and will be released as a 2-LP set by
Decca Records
in the UK.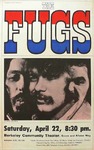 While in the town of Appleton, Wisconsin, USA, for a concert,
The Fugs
perform an exorcism on the grave of Senator Robert McCarthy, leader of the anti-communist witch hunts of the 1950s.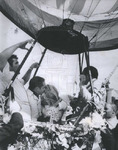 Florence LaRue, lead singer of
The Fifth Dimension
, marries the group's manager Marc Gordon, in a balloon floating over California, USA.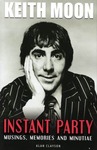 After The Who's
Keith Moon
opens a disco in Hatfield, England, UK, Europe, his Bentley is surrounded by skinheads who batter the outside of the car. Moon's chauffeur, Neil Boland, gets out to deal with the rabble but is knocked down, run over and killed by the Bentley.
Read More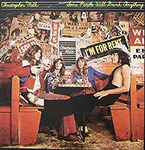 When vocalist
Mr Twister
, of rock band
Christopher Milk
, pours hot wax over himself and bites audience members in The Troubadour, Los Angeles, California, USA, a blazing row erupts with the club owner Doug Weston.
Read More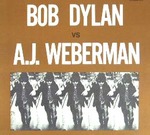 On the occasion of
Bob Dylan
's 30th birthday, around 500 fans (organised by controversial 'Dylanologist'
A. J. Weberman
) arrive outside Dylan's house on MacDougal Street,
Greenwich Village
, New York City, USA. Weberman supplies a birthday cake decorated with hypodermic needles instead of candles and, when a face appears at a window Weberman shouts, 'We've got you surrounded, Bob' although, in fact, Dylan is not at home. One member of the crowd is
busted
for littering after he scatters play money on Dylan's doorstep.
Dr. Irving Root examines a charred and unreconisable body at Wiefels And Son Mortuary, Yucca Valley, California, USA. Dr. Root concludes that it is most probably the corpse of
Gram Parsons
of
The Byrds
and
The Flying Burrito Brothers
, upon which he had done an autopsy some days earlier. Parsons' body had subsequently been stolen and burned at Cap Rock in The Joshua Tree National Monument.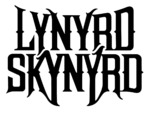 Gary Rossington, guitarist of
Lynyrd Skynyrd
, loses several teeth, breaks a kneecap and suffers numerous lacerations when his car hits a telegraph pole, then a tree and finally a house, on his way home from a party in Jacksonville, Florida, USA.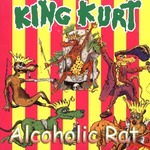 King Kurt play in
The Hacienda
Club, Manchester, England, UK, Europe. It is later reported that a woman in the audience broke a leg but didn't notice until after the show was over.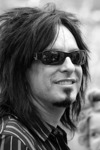 West Tech Security sends a guard to
Nikki Sixx
's home in Los Angeles, California, USA, where they find him naked and waving a shotgun, accusing the guard of bugging his house. He imagines Mexicans and midgets running around his house, and neighbours report having seen the drug-crazed rocker crawling naked around his yard with the shotgun days earlier.
The Durutti Column release their new album The Guitar And Other Machines on Digital Audio Tape in the UK, despite the fact that DAT players are not yet being marketed to the British public.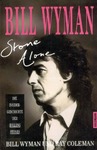 Bill Wyman
, middle-aged bassist of The
Rolling Stones
announces his intention to marry 19 year old
Mandy Smith
.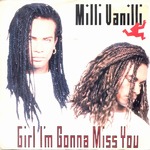 Manufactured pop duo
Milli Vanilli
are named Best New Artist at the 32nd Annual
Grammy Awards
. The award is later revoked.
Read More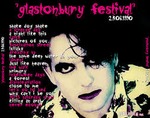 On the final night of the
Glastonbury festival
, Pilton, Somerset, England, UK, Europe, a female fan is crushed against the barriers in front of the stage, and
The Cure
's set is interrupted by a helicopter descending during Fascination Street to rescue the injured fan.
Read More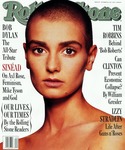 Sinead O'Connor
disguises herself with a brown wig and baseball cap to watch demonstrators at the Saratoga Performing Arts Center, Saratoga Springs, New York State, USA, protesting her refusal last week to allow the playing of the American national anthem before a concert. She watches as about 10 demonstrators sing the anthem outside the arts center gates and urge fans not to enter. Later, during her concert, she thanks her fans for their support.
Glam-metal icons Kiss jam with country star
Garth Brooks
on the song Hard Luck Woman, during an appearance on The Tonight Show With Jay Leno in Burbank, Los Angeles, California, USA.
When Kiss fan Bill Rexer is married at a Kiss convention in New York City, USA, the best man is bassist Gene Simmons, and the bride is given away by guitarist Paul Stanley.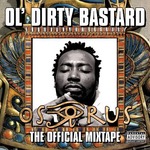 Ol' Dirty Bastard
of The
Wu-Tang Clan
pleads not guilty to crack cocaine and marijuana possession charges in court in New York City, USA. The court is told that when the rapper was arrested in July 99, he tried to get police to overlook the crack. "Can you make the drugs disappear?" asked the rapper, "The marijuana charge, I'll take. Make the rocks disappear - the kids look up to me. I'm a role model. Do the right thing. You're gonna know who I am."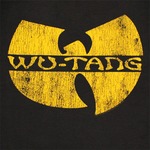 During a hearing about crack cocaine possession charges at a Criminal Court in Queens, New York, USA,
Wu-Tang Clan
rapper
Ol' Dirty Bastard
makes lewd comments to a female district attorney, asking her if she thinks he is 'horny'. He also ignores Judge Charles Heffernan and nods off to sleep at one point during the proceedings.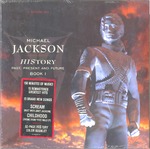 During a private visit to
Berlin
, Germany, Europe,
Michael Jackson
shocks fans gathered outside the
Adlon Hotel
, when he dangles his nine month old son, Prince Michael Jackson II, aka Blanket, over the balcony outside his fifth floor room.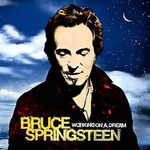 The first day of a three day long
Bruce Springsteen
Symposium takes place at Monmouth University, West Long Branch, New Jersey, USA. The event includes over 150 academic papers including 'A Marxist Perspective On Darkness On The Edge Of Town' and 'The Boss And The Bible'.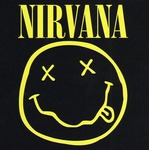 The annual Forbes listing of the earnings of dead stars reveals that
Kurt Cobain
of Nirvana has overtaken
Elvis Presley
as the highest earning dead celebrity.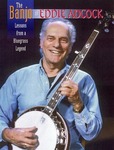 Bluegrass banjo star
Eddie Adcock
plays his Deering GoodTime banjo
while undergoing brain surgery
at the Vanderbilt Medical Center in
Nashville, Tennessee
, USA. A debilitating hand tremor was threatening Adock's career, and
he played banjo on the operating table
so that surgeons could see precisely where to operate on his brain. Adcock immediately regained his ability and was able to play at full speed once again.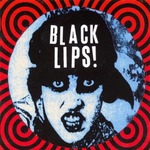 Rock band
Black Lips
is
forced to cut short a tour of India
when trouble erupts at their Campus Rock Idol gig in Chennai, Tamil. Guitarist Cole Alexander reportedly infuriated promoters by stripping off and jumping into the crowd, before proceeding to get back on stage and kiss other band members.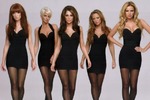 After
Girls Aloud
play at Odyssey Arena, Belfast, Northern Ireland, UK,
Cheryl Cole is accidentally bitten
on the lip by a "hysterical" fan outside the city's Malmaison Hotel.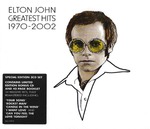 Aziz Daki, artistic director of the imminent Mawazine festival in Rabat, Morocco, Africa, rejects calls from The Islamist Justice and Development Party for
a ban on Elton John playing
at the festival. The opposition party had claimed that the star's appearance would pose "a risk of encouraging homosexuality in Morocco."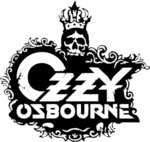 Cofactor Genomics
, a DNA research company based in St. Louis, Missouri, USA, announces that it intends to map
Ozzy Osbourne
's DNA, in an attempt to discover why he has survived so many years of substance abuse.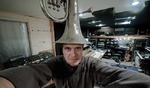 Nick Franglen
, one half of the electronica duo
Lemon Jelly
, spends the day
creating a 24-hour-long piece of music, Hymn to London Bridge, live beneath the arches of London Bridge
, London, UK, Europe. Franglin uses an electronic instrument called a theremin, an expresso machine and a bank of effects pedals to create what he calls "washes of sound" which are then modified by pedestrians passing overhead who unwittingly trigger a sensor which interacts with the music. Franglin has also worked as a session musician for
Primal Scream
,
Bjork
, Pulp, and
Blur
.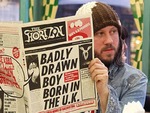 When
Badly Drawn Boy
plays at The Troubadour, Los Angeles, California, USA, he
shouts, curses and threatens his audience
saying he will "never play live again". He also complains that the sound is "swampy" and he can't hear his own vocals, before throwing his harmonica on the ground and leaving the stage, declaring, "You cunts can shut the fuck up! I'm going for a cigarette. I might be back."
Read More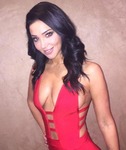 The
results of a survey
carried out on behalf of the Lite Sprites toy range are published. The survey asked 1000 four to 16 year-olds in the United Kingdom to name their most magical people. Places 1 and 2 are occupied by mum and dad, with X-Factor judge
Tulisa
Contostavlos of
N-Dubz
coming third.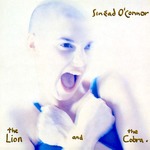 Sinead O'Connor
reveals via a Twitter posting that she has now
reconciled with her therapist husband Barry Herridge
. She married him in December 2011 at a drive-thru wedding in Las Vegas, Nevada, USA, but broke up with him just a few days later.
Busted
singer/guitarist/songwriter Charlie Simpson earns a
Guinness World Record by playing the world's coldest gig ever
- a fifteen minute solo acoustic set in the remote Siberian village of Oymyakon, Siberia, Europe, also known as the 'Pole of Cold'. Now the frontman of
Fightstar
, Simpson endures temperatures as low as minus 30 degrees Celsius and is only allowed breaks of 30 seconds between each song.
Former
On the second night of his mammoth
Out There
tour
Paul McCartney
plays in Serra Dourada Stadium, Goiania, Brazil, South America. Unexpectedly, the stage is swamped by a swarm of grasshoppers, several of which perch on McCartney's shoulders during the performance. During Hey Jude, he inclines his head towards the insects as he sings the line, "The movement you need is on your shoulder." At another point, he jokingly introduces the audience to a grasshopper on his arm, saying, "He's called Harold."
Read More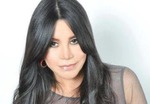 It is reported that an autopsy, carried out into the recent death in Miami, Florida, USA, of Ecuadorian
DJ Betty Pino
, nicknamed The Queen Of Radio, has concluded that she
died from complications caused by cosmetic surgery.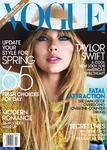 Taylor Swift
releases a
new 'single' entitled Track 3 in Canada
. The track consists of eight seconds of white noise, despite which it goes immediately to No1 in the Canadian iTunes chart.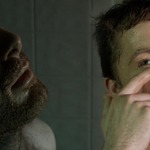 Music artists
Ohm And Sport
announce that
Spotify
has, in effect, shut down their recently-launched app,
Eternify
, which enabled listeners to stream music from Spotify in 30-second increments to generate royalties for their favorite artists.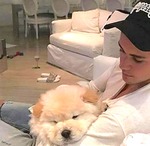 It is reported that
Justin Bieber
has given away Todd - a chow puppy he acquired just six months earlier - claiming that he can't look after it properly because of his hectic work schedule. Bieber, who earned $56m in 2016, has
given the pup to one of his dancers
, C.J. Salvador, who immediately found himself faced with an $8000 vet's bill for corrective surgery and had to start a charitable fund to be able to afford it. Bieber did not contribute.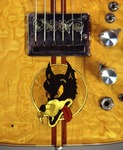 Wolf
- a guitar played for much of his career by
Jerry Garcia
of The
Grateful Dead
- fetches
over $1.9m at an auction
in the Brooklyn Bowl music venue in New York City, USA. Ther guitar which was built in 1973 for $1500, is now the third most expensive guitar ever sold.