Random selection from around 620 Facts
Click to filter results
Weird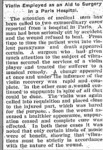 It is reported (in The Eagle County Blade, Colorado, USA, and other publications) that a patient in hospital in Paris, France, Europe, has had serious wounds healed by exposure to music played on a violin. The wounds were being treated surgically, but did not heal until the violin remedy was employed.
During World War I, up to 100,000 British and German troops along the Western Front in Belgium, Europe, take part in an unofficial truce, singing Christmas carols together, exchanging gifts and even playing football. The incident, later to be known as
The Christmas Truce
, will inspire Peter Hooton of The Farm to write their major hit single,
All Together Now
.
Read More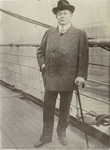 Successful
Broadway
producer
Charles Frohman
dies in the sinking of the RMS Lusitania by the German submarine U-20.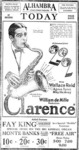 The silent movie
Clarence
, based on a
Booth Tarkington
stage play about a 'mysterious hero who jazzes the flappers' hearts away with his moanin' saxophone', goes on general release in the USA. The film stars
Wallace Reid
.
Frank Zappa
appears on the Steve Allen tv show in Los Angeles, California, USA, playing two bicycles - much to his host's bemusement. Zappa is introduced onto the show as "a musical bicyclist". Zappa will find worldwide success some years later after forming his group The
Mothers Of Invention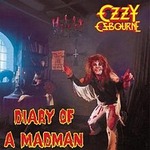 During an
Ozzy Osbourne
concert in the Veterans' Auditorium, Des Moines, Iowa, USA, audience member Mark Neal tosses an unconscious bat onto the stage. Believing it to be one of his own rubber stage props, Ozzy picks the hapless creature up and bites off its head. Ozzy is briefly hospitalised for suspected rabies.
Read More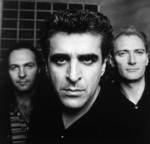 Jaz Coleman of
Killing Joke
moves from the UK to Iceland and decides to become a composer of music for symphony orchestras. When asked why he has moved, he explains that he believes the world is coming to an end. In later years he will revise this rationale, explaining that he actually went to Iceland to commune with his Holy Guardian Angel.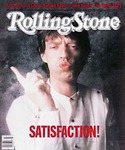 At a press conference in New York City, USA, representatives of the Hell's Angels deny the existence of a plot to kill
Mick Jagger
of The
Rolling Stones
.
Queen Elizabeth of England officially opens
The Beatles
Maze at the International Garden Festival, Liverpool, England, UK, Europe.
During their
World Slavery Tour
,
Iron Maiden
play at Hala Arena, Poznan, Poland, Europe. After the show, they repair to a local restaurant, The Adria, for a drink. However, there is also a wedding reception in the restaurant, and Maiden are talked into
playing a brief live set for the bride and groom
, during which they perform
Deep Purple
's Smoke On The Water.
Read More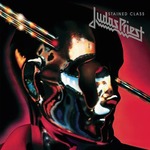 In Reno, Nevada, USA, after listening to the
Judas Priest
album Stained Class, heavy metal fans Raymond Belknap and Jay Vance attempt suicide with a sawn-off shotgun. Belknap dies instantly. Vance survives but is horribly disfigured.
Read More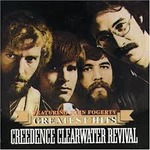 During a bizarre plagiarism trial in Los Angeles, California, USA,
John Fogerty
, former leader of
Creedence Clearwater Revival
, demonstrates with his guitar that he has not copied one of his own songs, whose copyright is owned by his former record company boss,
Saul Zaentz
.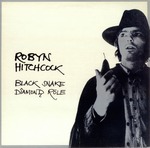 Roby n Hitchcock
, former leader of
The Soft Boys
, delivers a bizarre, apparently deranged solo performance at
Ronnie Scott's Jazz Club
, London, UK. Most of the gig is spent running around the stage, apparently in an effort to escape from his own shadow.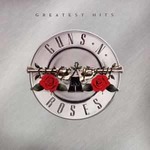 Erin Everly marries Axl Rose of
Guns N'Roses
in Las Vegas, Nevada, USA. He will almost immediately file for divorce, citing 'irreconcilable differences.'
Rock fan Kristin Daniel is hospitalised after being struck by lightning at a
Bob Dylan
and The
Grateful Dead
concert in RFK Stadium, Washington DC, USA.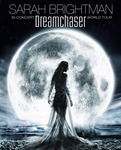 It is officially announced that pop/opera vocalist Sarah Brightman has paid $52m to secure the honour of becoming
the first professional musician to sing from space
. Assuming all goes to plan, she would achieve her goal during a 2015 flight to the International Space Station, organised by a company called Space Adventures.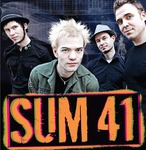 In court in Los Angeles, California, USA, Deryck Whibley of
Sum 41
legally changes his name
, reverting to Deryck Jason Whibley. During the period of his marriage to
Avril Lavigne
, he had changed his name to Deryck Jason Lavigne Whibley.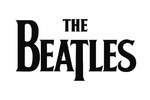 It is reported that a pine tree, planted in 2004 in Griffith Observatory, Los Angeles, California, USA, in honour of
George Harrison
, guitarist of
The Beatles
, has
died as a result of an infestation by ... beetles
.
Mayor of London Boris Johnson performs a
spoken version of Jessie J's Bang Bang
live on the Capital Breakfast show in London, England, UK, Europe, to promote the New Year's Eve 2014 fireworks display in central London.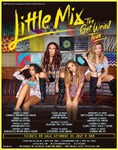 On their
Get Weird
tour,
Little Mix
play at Metro Radio Arena, Newcastle, England, Europe.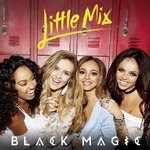 On their
Get Weird
tour,
Little Mix
play at Echo Arena, Liverpool, England, Europe.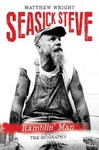 The biographical book
Seasick Steve - Ramblin' Man
by Matthew Wright, is published by John Blake Publishing in the UK. The book focusses in considerable detail on the fact that 'authentic bluesman'
Steve's perceived public identity is largely a sham
, fancifully invented by Steve. Ten years younger than he claimed to be in media interviews, he was never an itinerant hobo bluesman. In reality, among other things, he played in a San Francisco-based hippy band, Shanti, and also in a disco combo called Crystal Glass. His 'real' name was not, as he said, Steven Gene Wold but Steve Leach.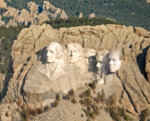 American presidential candidate
Kanye West
on Friday photoshopped his face onto Mount Rushmore — then
Tweets an image showing his face photoshopped alongside revered former US Presidents
on Mount Rushmore, South Dakota, USA, with the caption '2020.'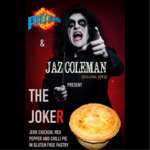 Jaz Coleman, of
Killing Joke
fame, launches his latest project, a range of pies. Specifically, he launches two Jerk pies (named after comic book characters The Joker and Harlequin) plus 'The Joker' Hot Sauce. Is this some kind of killing jerk?