Random selection from around 550 Facts
Click to filter results
Weird
Larry Wayne Fischer is born in Los Angeles, California, USA. Despite suffering from paranoid schizophrenia and bipolar disorder (not to mention attacking his mother with a knife), he will find international cult celebrity status under the name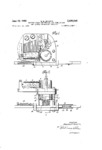 US Patent Serial No. 193,229 is filed by Roman E. Shvetz of New York City, USA, for his invention of a
combination Rocking-chair and musical-box
.
A program entitled What's New In Music?, on WQXR Radio in New York City, USA, features musical works composed by computers, including
Illiac Suite For String Quartet
by The Illiac Electronic Computer at the University Of Illinois, and Rhapsodic Variations For Tape Recorder And Orchestra by Otto Luenin and Vladimir Ussachevsky.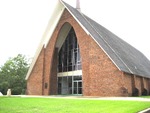 The
Jimmie Davis
Tabernacle, a non-denominational place of worship named after the famous country music singer of You Are My Sunshine, is dedicated near Jonesboro, Louisiana, USA.
The Byrds
and
Peter Fonda
attend a party at
The Beatles
' rented home in Benedict Canyon, Beverly Hills, California, USA. During the party, Fonda and
George Harrison
have a conversation which will, in due course, inspire
John Lennon
to write the song She Said, She Said. During the day, two girl fans hire a helicopter to fly over the Benedict Canyon mansion, one of whom jumps from it into the swimming pool.
Read More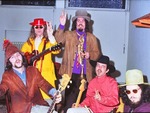 Captain Beefheart
and His Magic Band play a live session for deejay
John Peel
at the BBC in London, England, UK, Europe. Due to Musicians' Union restrictions on American rock bands playing live on UK radio, Peel's producer is obliged to dupe the Ministr y Of Labour into issuing a 'variety act' licence by describing the quintet as a touring group of magicians. During the session, Beefheart insists on performing while lying flat on his back, so a microphone has to be rigged up specially to catch the sound of his voice.
Charlie Schwedler
, singer and leader of the Nazi propaganda jazz band
Charlie And His Orchestra
during World War 2, dies in Tegernsee, Bavria, Germany, Europe. The band's bizarre repertoire included such songs as Let's Go Bombing and Submarines, along with Nazi-oriented parodies of popular American jazz hits of the day.
When vocalist Mr Twister, of rock band Christopher Milk, pours hot wax over himself and bites audience members in The Troubadour, Los Angeles, California, USA, a blazing row erupts with the club owner Doug Weston.
During a gig in Berkeley, California, USA, the
Grateful Dead
sets aside an area within which fans can bootleg the show.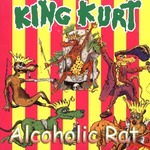 King Kurt play in
The Hacienda
Club, Manchester, England, UK, Europe. It is later reported that a woman in the audience broke a leg but didn't notice until after the show was over.
It's Over
by Level 42 is the first CD Video single to be offered for sale in the UK - even though no CDV players have yet reached the shops.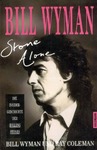 Bill Wyman
, middle-aged bassist of The
Rolling Stones
announces his intention to marry 19 year old
Mandy Smith
.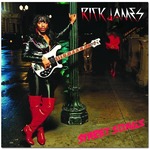 Funk star
Rick James
is arrested on charges of imprisoning and torturing a 24 year old woman during a bizarre three-day orgy of sex and violence at his home in Hollywood, California, USA.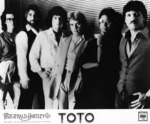 Jeff Porcaro
, drummer of
Toto
, dies at the age of 38. Porcaro fell ill after spraying insecticide in the yard of his home in Hidden Hills, Los Angeles, California, USA, and died later that evening at Humana Hospital-West Hills. It is widely reported that his death came from an allergic reaction to the pesticide, but The Los Angeles County Coroner's office lists the cause of death to be a heart attack from the hardening of the arteries caused by cocaine use.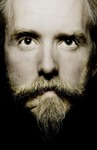 Varg Vikernes, aka Count Grishnackh of Norwegian
death metal
band
Burzum
, is arrested for the murder by stabbing of another Burzum member, Oystein Aarseth, aka Euronymous.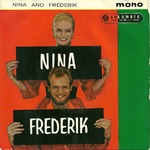 Baron Frederik Jan Gustav Floris van Pallandt
of popular 1960s folk duo
Nina And Frederick
, is shot dead in Puerto Talera, The Philippines, in what police describe as "a mysterious professional killing", thought to have been carried out by a member of a drug trafficking syndicate with which van Pallandt was affiliated.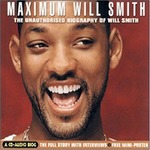 The National
Constitution Center releases the results of a telephone survey of 600 teenagers (aged 13-17), which finds that 95 percent can identify
Will Smith
as the Fresh Prince of Bel-Air, but only 2 percent can identlfy William Rehnquist - the chief justice of the US Supreme Court.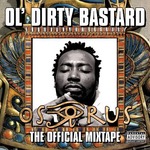 Ol' Dirty Bastard
of The
Wu-Tang Clan
pleads not guilty to crack cocaine and marijuana possession charges in court in New York City, USA. The court is told that when the rapper was arrested in July 99, he tried to get police to overlook the crack. "Can you make the drugs disappear?" asked the rapper, "The marijuana charge, I'll take. Make the rocks disappear - the kids look up to me. I'm a role model. Do the right thing. You're gonna know who I am."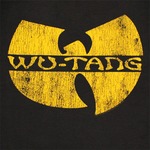 During a hearing about crack cocaine possession charges at a Criminal Court in Queens, New York, USA,
Wu-Tang Clan
rapper
Ol' Dirty Bastard
makes lewd comments to a female district attorney, asking her if she thinks he is 'horny'. He also ignores Judge Charles Heffernan and nods off to sleep at one point during the proceedings.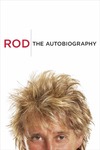 In a British newspaper interview,
Rod Stewart
calls for
marriage vows to be changed to bring them into line with modern times
. His specific suggestions include the notion that marriage vows should be renewed annually and that their wording should be simplified to be more like a dog licence.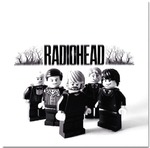 An environmental audit, commission by UK newspaper The Sunday Times, reveals that 50,000 trees would need to be planted and maintained for 100 years to offset the amount of CO2 produced by the recent Hail To The Thief tour and album by
Radiohead
.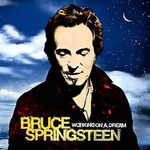 The first day of a three day long
Bruce Springsteen
Symposium takes place at Monmouth University, West Long Branch, New Jersey, USA. The event includes over 150 academic papers including 'A Marxist Perspective On Darkness On The Edge Of Town' and 'The Boss And The Bible'.
Wayne Fontana
arrives at the Crown Court, Derby, England, UK, Europe,
dressed as Liberty, The Lady Of Justice
, to face charges of having set light to a debt collector's car while the man was inside. Judge Andrew Hamilton sentences him to jail, declaring, "He has come dressed as a fool and he wants to act like a fool. I hope they give him a prison uniform at Nottingham Prison to keep him warm."
Former 60s pop idol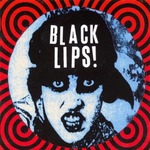 Rock band
Black Lips
is
forced to cut short a tour of India
when trouble erupts at their Campus Rock Idol gig in Chennai, Tamil. Guitarist Cole Alexander reportedly infuriated promoters by stripping off and jumping into the crowd, before proceeding to get back on stage and kiss other band members.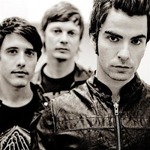 When Stereophonics play at Fort Canning Park, Singapore, Asia, the show is stopped after singer Kelly Jones is
hit in the face by a flip-flop
thrown by a member of the audience. After the man responsible is thrown out by security, the band returns to the stage to finish their set.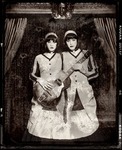 Evelyn Evelyn
- described as the world's only conjoined-twin singer-songwriter duo - play at The Great American Music Hall, San Francisco, California, USA. They are, in fact Amanda Palmer (of The Dresden Dolls) and folk-punk musician Jason Webley, dressed in connected garments.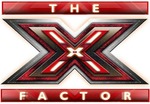 Fans watching the first episode of series seven of British tv talent show The X Factor are angered to realise that
auto-tune is being used to enhance the vocal performance
of teenage contestant
Gamu Nhengu
, during her rendition of the
Katrina and the Waves
' hit
Walking On Sunshine
. Many viewers write to complain.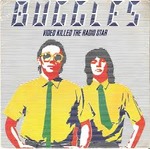 A mere thirty years after their international No1 hit single
Video Killed The Radio Star
, the original line-up of
The Buggles
play their
first full live gig
, a fundraising show at The Supperclub, London W10, England, UK, supported by
Orchestral Manoeuvres In The Dark
aka OMD.
Cage Against The Machine, a one-off supergroup consisting of
Pete Doherty
,
The Kooks
, Enter Shikari, UNKLE,
Orbital
,
Billy Bragg
,
Imogen Heap
, Dan Le Sac, Reverend Jon McClure, Crystal Fighters, Mr Hudson, Fyfe Dangerfield (
Guillemots
), The Big Pink, Coldcut, Does It Offend You Yeah?, Penguin Prison, Aeroplane, John Foxx, Ou Est Le Swimming Pool and Kilford The Music Painter release their re-recording of avant-garde musician
John Cage
's celebrated composition, 4'33", which comprises of four minutes and thirty three seconds of silence. Their aim is to make the silent single the UK's No1 song at Christmas.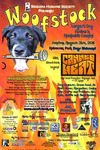 Canned Heat
headline the Woofstock Festival - a dog-oriented music festival - at Halvorsen Park And Waterfront, Eureka, California, USA.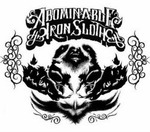 Convinced that the world is about to end, Justin Godfrey, guitarist with doom metal band
The Abominable Iron Sloth
, calls police in Oroville Police Department, Butte County, California, USA, and invites
them
to arrest him,
claiming that he is the 'Angel of Death'
, is in possession of an assault weapon and has been eating mushrooms. Godfrey later gives himself up to police, is charged with two felonies related to guns and jailed, with bail set at $30,000.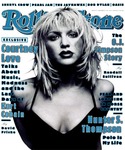 Courtney Love storms offstage
during Hole's performance at the SWU Festival in Sao Paolo, Brazil, South America, after a crowd member holds up a picture of her late husband, Nirvana's
Kurt Cobain
.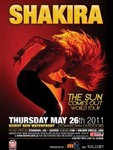 Shakira
is
attacked by an angry sea lion
while on holiday in Cape Town, South Africa.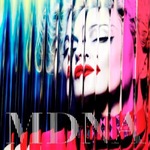 Speaking on Australian news and current affairs programme Sunday Night
, Sir
Elton John
rekindles his public feud with
Madonna
, claiming that her recent album MDMA was a "disaster". He also states that "she looks like a f*cking fairground stripper." He completes his tirade by predicting the end of her career, while saying, "it couldn't happen to a bigger c***."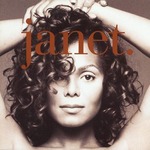 Janet Jackson
is observed to be
meticulously wiping clean her seating area
[including the window, her chair, tray table, phone and the wall] on a first-class British Airways flight from London, England, UK, Europe, to Los Angeles, California, USA. Jackson's hyper-hygenic activity is noticed by onlookers including
Victoria Beckham
. One passenger stated that, "Janet had anti-bacterial spray, and was pulling one tissue out of a bag after another."
Panic! At The Disco
release their fourth album, Too Weird To Live, Too Rare To Die, in the USA.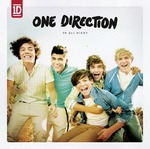 Niall Horan of
One Direction
undergoes knee surgery in the USA to correct a floating kneecap, said to have been caused by a squirrel attack in Battersea Park Park, London, England, UK, Europe, in 2012.
Read More