Random selection from around 620 Facts
Click to filter results
Weird
Italian composer Ferruccio Busoni writes to his wife Gerda, in Berlin, Germany, Europe, telling her that he has just seen, in a Cologne variety theatre, a marionette performance which included an entire puppet orchestra. He describes the orchestral performance with the words, "the conductor conducted very exactly, according to the rhythm and even according to the character of the piece. And the marionettes' first violin and double bass players bowed with precision. I was charmed by it."
During a German air raid, the London String Quartet under
Alfred Hobday
records Mozart's Clarinet Quintet in G Minor in the offices of
Columbia Records
in Clerkenwell Road, London, UK. The sound of bombs exploding half a mile away is clearly audible when the recordings are issued.
James Reese Europe
is attacked with a knife and killed by percussionist Herbert Wright. Europe is just 38 and dies from a severed jugular vein.
During a concert at the Mechanic's Hall, Boston, Massachusetts, USA, ragtime and jazz bandleader, arranger and composer
Read More

Anni-Frid Synni Lyngstad is born in the village of Bjørkåsen, in Ballangen near Narvik, Norway, Europe, to a Norwegian mother, Synni Lyngstad, and a German father, Alfred Haase, a sergeant in the Wehrmacht, not long after the end of the Second World War during the German occupation of Norway. She will grow up as one of thousands of children known as Tyskerbarnas (or German children),
the result of a bizarre Nazi experiment to 'enrich' the Aryan gene pool
. Anni-Frid will find fame as a member of
Abba
.
Billboard
magazine in the USA reviews a new novelty release, There's A New Sound by
Tony Burrello
, declaring it to be "a studied attempt to be as screwy as possible." The track is an example of early experimentation with new recording techniques such as reversing, speeding up and slowing down of tapes, sometimes called 'noise and sound' recordings.
Chuck Willis
, best known for his version of C.C.Rider, dies in hospital, aged 30, in Chicago, Illinois, USA. He had suffered from stomach ulcers for many years, and died of peritonitis during surgery in a Chicago hospital. Ironically, his current single on the day he died was entitled What Am I Living For?.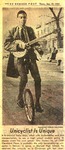 "PROBABLY THE ONLY BANJO-PLAYING UNICYCLIST IN DENVER". The Denver Post in Denver, Colorado, USA, applauds the talent of local sixteen year old student
Otis Taylor
, hailing him as 'probably the only banjo-playing unicyclist in Denver.' He will go on to make a name for himself internationally as a blues multi-instrumentalist, songwriter and recording artist.
Controversial stand-up comedian
Lenny Bruce
is injured when he falls, stark naked, forty feet from a window in the Swiss American Hotel, 534
Broadway
, San Francisco, California, USA. Ambulance attendants tape his mouth shut after he shouts obscenities at them. The Great Society (with vocalist Grace Slick) will record the song
Father Bruce
about this incident, and other aspects of Bruce's outrageous life and acreer.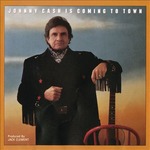 Johnny Cash
is set to play a show at The Auditorium, Waterloo, Iowa, but that morning his band find him passed out on his hotel room bed, unconscious because of amphetmine abuse. Nevertheless, he recovers sufficiently to play the show in the evening.
Read More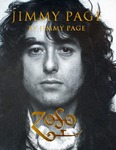 The start of a
Led Zeppelin
gig at The Forum in Los Angeles, California, USA, is delayed because
Jimmy Page
has sprained his finger on the fence at LA airport.
The
tv special James Paul McCartney
, featuring
Paul McCartney
, is broadcast on ABC in the USA. The climax of the show comes with a performance of Live And Let Die, during which McCartney's piano is rigged with pyrotechnics, intended as an explosive end to the song. Unfortunately, too much explosive has been packed into the piano, causing McCartney and other band members to be blown over. Luckily, no-one is seriously injured.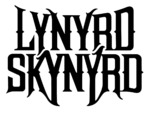 Gary Rossington, guitarist of
Lynyrd Skynyrd
, loses several teeth, breaks a kneecap and suffers numerous lacerations when his car hits a telegraph pole, then a tree and finally a house, on his way home from a party in Jacksonville, Florida, USA.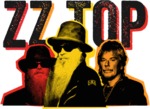 ZZ Top
complete the fifth and final leg of their
Worldwide Texas
tour, with a gig at The Tarrant County Convention Center, Fort Worth, Texas, USA, supported by
Jay Boy Adams
. The tour has featured an onstage menagerie of typically Texan live animals such as a longhorn steer, a black buffalo, two vultures and two rattlesnakes. Various Texan plants, such as yucca, agave and cacti, also decorate the stage, which has been built in the shape of Texas.
Read More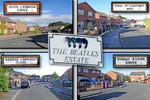 An entire housing estate in Liverpool, England, UK, Europe, is opened, in which all the street names are releated to
The Beatles
.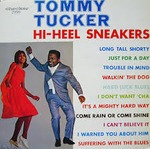 Tommy Tucker
, whose only major hit was Hi Heel Sneakers in 1964, dies aged 48. While renovating the floors of his New York home he is overcome by poisonous fumes from the carbon tetrachloride he is using.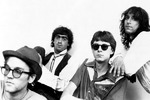 R.E.M.
play at The Arts And Science Auditorium, University of Wyoming, Laramie, Wyoming, USA. Earlier in the day, pseudo classical crossover grand piano duo Ferrante And Teicher played on the same stage.
Read More
Dolly Parton
opens the
Dolly Parton
Wellness and Rehabilitation Center of Fort Sanders Sevier Medical Center in the USA.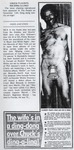 The People, a UK-based tabloid newspaper, runs a feature claiming that
Chuck Berry
's wife, Toddy, was recently enraged by finding a magazine spread featuring pictures of Chuck stark naked in the company of no less than eight women.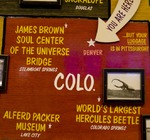 "Papa's got a brand new bridge!" declares the Godfather of Soul,
James Brown
, at the opening ceremony of the newly constructed
James Brown Soul Centre Of The Universe Bridge
in Steamboat Springs, Colorado, USA.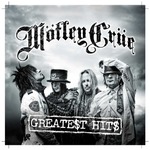 Matthew John Trippe
of Tampa, Florida, USA, finally drops an unusual lawsuit which he had filed in 1988 against
Motley Crue
. Trippe, who has a history of mental health issues and trouble with the law, had claimed that he was secretly hired to pose as Nikki Sixx and toured, wrote and recorded with the band for a time during 1983 and 1984.
When Kiss fan Bill Rexer is married at a Kiss convention in New York City, USA, the best man is bassist Gene Simmons, and the bride is given away by guitarist Paul Stanley.
Neil Young
is obliged to cancel European tour dates, having accidentally sliced a finger open while cutting a ham sandwich in half during rehearsals.
Read More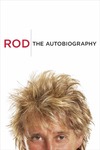 In a British newspaper interview,
Rod Stewart
calls for
marriage vows to be changed to bring them into line with modern times
. His specific suggestions include the notion that marriage vows should be renewed annually and that their wording should be simplified to be more like a dog licence.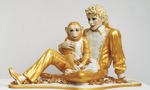 A Jeff Koons sculpture, entitled
Michael Jackson And Bubbles
, is sold for $5.6m at Sotheby's Auction House, New York City, USA. The porcelain statue of
Michael Jackson
and his pet chimpanzee is life size and was created by Koons in 1988 as part of his Banality series.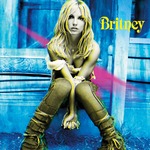 Britney Spears
'
marriage to her childhood friend, Jason Allen Alexander
, is
annulled
. The pair had married just two days earlier at the
Little White Chapel On The Strip
in Las Vegas, Nevada, USA, but twelve hours later she contacted her lawyers to ask to have their union annulled.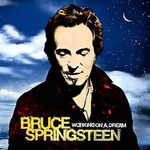 The first day of a three day long
Bruce Springsteen
Symposium takes place at Monmouth University, West Long Branch, New Jersey, USA. The event includes over 150 academic papers including 'A Marxist Perspective On Darkness On The Edge Of Town' and 'The Boss And The Bible'.

At the end of an eleven-week-long reality tv series, Rock Star:
INXS
, J.D.Fortune is chosen from fifteen contestants to become the new vocalist with
INXS
.
Read More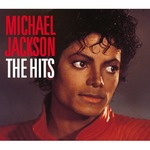 Nona Paris Lola Jackson, a British woman claiming to be the biological mother of
Michael Jackson
's three children, has her case thrown out by a Los Angeles Court.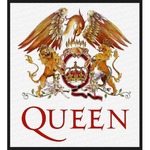 Brian May
, guitarist of
Queen
, is put on a round-the-clock watch after a schizophrenic, claiming to be the real Brian May, delivers a letter to his home blaming him for his mental illness, and making death threats.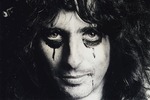 One-legged rock fan Andrew Miller removes his prosthetic limb and waves it around during an
Alice Cooper
gig in Southampton, England, UK, Europe. When John Lynch, sitting nearby, asks him to calm down, Miller punches him several times and is later charged with causing actual bodily harm.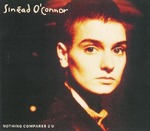 Via a posting on her website,
Sinead O'Connor
announces
the end of her 18-day marriage
to Barry Herridge. Her post states that, "within three hours of the ceremony being over the marriage was kyboshed by the behavior of certain people in my husband's life."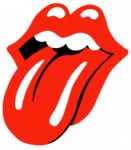 It is reported that that men's urinals shaped like the famous
Rolling Stones
' lips logo, set to be installed in a soon-to-be-opened
Rolling Stones
Fan Museum in the town of Luechow, Germany, Europe, are causing controversy because
women feel they convey a misogynistic message
.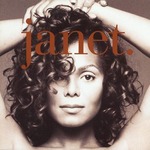 Janet Jackson
is observed to be
meticulously wiping clean her seating area
[including the window, her chair, tray table, phone and the wall] on a first-class British Airways flight from London, England, UK, Europe, to Los Angeles, California, USA. Jackson's hyper-hygenic activity is noticed by onlookers including
Victoria Beckham
. One passenger stated that, "Janet had anti-bacterial spray, and was pulling one tissue out of a bag after another."
Panic! At The Disco
release their fourth album, Too Weird To Live, Too Rare To Die, in the USA.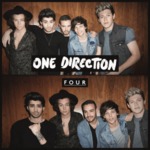 It is reported that a significant number of
One Direction
fans have
requested "compassionate leave" from work
, after being left 'distraught' by singer Zayn Malik's recent departure from the pop group. The Employer Advice Service has received over 220 such calls from
One Direction
fans.
Read More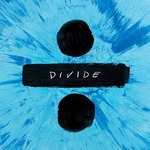 Ed Sheeran
makes his return to social media after a year away by tweeting a plain blue square, with no text. The colour is later revealed to be the colour theme of his upcoming singles and album.
Read More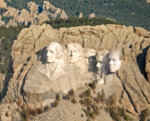 American presidential candidate
Kanye West
on Friday photoshopped his face onto Mount Rushmore — then
Tweets an image showing his face photoshopped alongside revered former US Presidents
on Mount Rushmore, South Dakota, USA, with the caption '2020.'