Random selection from around 240 Facts
Click to filter results
Suicide
Composer and designer of string instruments
Alfred Stelzner
commits suicide at his home in Dresden, Germany, Europe. Although his inventions, the violotta and the cellone, were highly praised and endorsed by famous musicians, his company had gone brankrupt, leaving him faced with insurmountable financial problems.
Alan Turing
, widely considered the father of computer science and artificial intelligence, commits suicide at his home in Wilmslow, Cheshire, UK. A post-mortem examination establishes the cause of death as cyanide poisoning. When his body was discovered, an apple lay half-eaten beside his bed, and this was believed to be the means by which the fatal poison was consumed. The song The Apple [2013] on the album The Big Other by
Fiction
, is about Turing, who had been horrifically persecuted for his homosexuality.
During a round-table radio show in America,
Elvis Presley
is in Hollywood, Los Angeles, California, USA, re-shooting the ending of
Wild In The Country
, because pre-release screening audiences did not like the original ending in which Hope Lange committed suicide.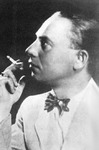 Rezso Seress
, composer of
Gloomy Sunday
, a song with a reputation for causing listeners to commit suicide, kills himself in Budapest, Hungary, Europe.
Read More
Having completed a post-mortem investigation, Gavin Thurston, coroner for the City of Westminster, reports the official cause of the death of
Jimi Hendrix
to have been inhalation of vomit due to barbiturate intoxication. He also reports that he found no evidence of an intention to commit suicide.
Jazz saxophonist
Albert Ayler
disappears in New York City, USA. His body will be found in the East River on the 25th of the month, and his death will be ruled as suicide.
Stranglers' fan
Dagenham Dave
commits suicide by jumping off Tower Bridge, London, England, UK, Europe, into the River Thames. A song of the same name, inspired by Dave, appears on
The Stranglers
' 1977 album
No More Heroes
.
Janet Vogel Rapp, vocalist with 50's hitmakers The Skyliners, is found dead in her car in Pittsburgh, Pennsylvania, USA, having committed suicide the previous day. In recent years she had been suffering severe mental disorders.
Darby Crash, leader of seminal Los Angeles, California, USA, punk band The Germs, dies of a heroin overdose in a suicide pact.
A young girl suffering from memory loss is prevented from committing suicide by jumping from the Severn Bridge, Bristol, England, UK, Europe. A newspaper report of the incident will provoke Fish of UK prog-rock band
Marillion
to write the songs which will be released as the album Brave.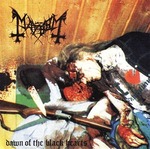 Black Metal band Mayhem play in Sarpsborg, Norway, Europe. The show is recorded and will be released as the bootleg LP Dawn Of The Black Hearts, whose cover shows the band's vocalist, Dead (real name Per Yngve Ohlin), after his suicide.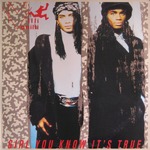 Rob Pilatus of shamed pop duo
Milli Vanilli
attempts suicide in the Mondrian Hotel, Sunset Strip, Los Angeles, California, USA, by taking an overdose of pills and slashing his wrists.
Ozzy Osbourne
is cleared in an Atlanta, Georgia, USA, court of "culpably exciting" a young fan to shoot himself by listening to Ozzy's 1986 song Suicide Solution.
Underground writer and performance artist
Steven 'Jesse' Bernstein
commits suicide at his home in Neah Bay, Washington, USA, by stabbing himself in the throat three times with a knife. Despite serious substance abuse issues and mental illness, Bernstein had found a measure of fame because of his recordings with
Sub Pop Records
and his close relationship with William S. Burroughs.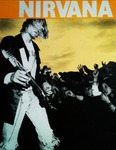 The death certificate for
Kurt Cobain
of Nirvana states the cause of his death to have been "Contact perforating shotgun wound to head (mouth)".
Faron Young
dies, aged 64, in
Nashville, Tennessee
, USA, having attempted suicide by shooting himself the previous day. His ashes are scattered during a ceremony at
Johnny Cash
's estate, while Cash is away. Unfortunately, a gust of wind blows the ashes onto Cash's car. "When I came home, I found I had Faron on my windshield", remarked Cash later. "I turned the wipers on. There he went, back and forth, back and forth, until he was all gone."
Country recording star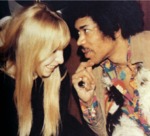 Monika Dannemann
, who had been a girlfriend of both
Jimi Hendrix
and Uli Jon Roth of Scorpions, commits suicide at the age of 50, by inhaling carbon monoxide in her Mercedes at her home in Sussex, England, UK, Europe. Two days earlier, Dannemann had been found guilty of contempt of court for breaching an order of the High Court of England and Wales not to repeat allegations she had previously made against another of Hendrix's girlfriends,
Kathy Etchingham
.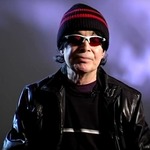 Alan Vega
of pioneering electro-punk duo Suicide dies
in his sleep, aged 72
, in New York City, USA.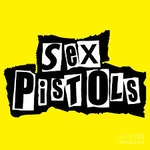 Anne Beverley
, mother of Sid Vicious, bassist of The
Sex Pistols
, commits suicide at home in Swadlincote, Derbyshire, England, UK.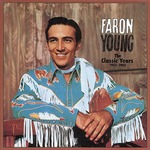 Country recording star
Faron Young
attempts suicide by shooting himself in
Nashville, Tennessee
, USA.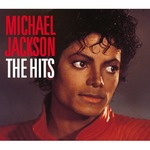 Gary Taylor, president and owner of
Michael Jackson
fanclub MJJcommunity.com, claims that up to a dozen grief-stricken
Michael Jackson fans have committed suicide
since the death of the superstar a few days earlier.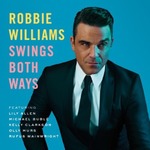 Robbie Williams
' hairdresser Aaron Vickers is found dead, hanging in woodland near Williams' $8.5m mansion in Compton Bassett, Wiltshire, England, UK, Europe.
Mark Linkous
, singer/songwriter best known for his work under the name Sparklehorse, commits suicide by shooting himself in the heart outside a friend's home in Knoxville, Tennessee, USA.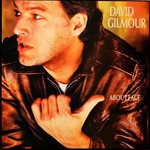 Polly
Samson
, wife of
Pink Floyd
guitarist
David Gilmour
, helps police
to rescue a man attempting to commit suicide in freezing water
near her beach-side home in Hove, East Sussex, UK. The man - who resisted being rescued - is then taken to the Royal Sussex Country Hospital, where he is arrested and sectioned.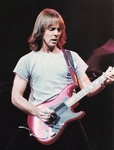 A coroner's report reveals that rock guitarist
Ronnie Montrose
's recent death was self-inflicted. The report, from the office of the County Coroner in San Mateo, California, USA, states that Montrose died as a result of a self-inflicted gunshot wound. He was more than four times over the legal alcohol limit when he ended his life and was thought to be depressed about his battle with cancer.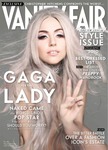 Lady Gaga
, currently on tour in Australia,
Oceania
, phones in a bid of
$133,075 to buy a gown by her friend the late designer Alexander McQueen
at a sale hosted by fashion collector Guinness at Christie's auction house in South Kensington, London, England, UK, Europe. Proceeds from the auction are to benefit the Isabella Blow Foundation, created in memory of the late fashion editor who committed suicide after a long battle of depression.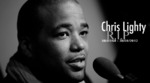 After a heated argument with his estranged wife, hip-hop music mogul
Chris Lighty
commits
suicide by shooting himself
outside his New York City, USA, apartment. Lighty was the manager of both 50 Cent and
P. Diddy
.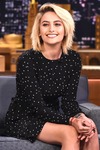 Following what
appears to have been a suicide attempt
, Paris Jackson, the 15-year-old daughter of deceased pop star
Michael Jackson
, is rushed to hospital in Los Angeles, California, USA.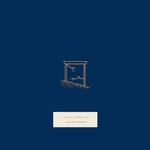 This Will Destroy You
release the album Another Language on Suicide
Squeeze
Records in the UK.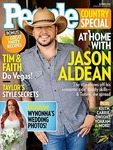 Over 59 people are killed and more than 500 injured
by a gunman while
Jason Aldean
plays the headlining set at the Route 91 Harvest Festival in The Mandalay Hotel, Las Vegas, Nevada, USA. The gunman, located on the 32nd floor of the hotel, kills himself shortly after.
Read More