Random selection from around 230 Facts
Click to filter results
Suicide
A little-known and deeply troubled Dutch painter,
Vincent van Gogh
, shoots himself in the chest with a revolver in Auvers-sur-Oise, France, Europe. He will die, aged 37, two days later.
Don McLean
's 1970 song
Vincent
refers to several Van Gogh paintings, including
The Starry Night
, but the song, with lines such as "You took your life as lovers often do," is more generally inspired by Van Gogh's life, his tragic existence and his suicide.
Composer and designer of string instruments
Alfred Stelzner
commits suicide at his home in Dresden, Germany, Europe. Although his inventions, the violotta and the cellone, were highly praised and endorsed by famous musicians, his company had gone brankrupt, leaving him faced with insurmountable financial problems.
Steven 'Jesse' Bernstein
is born in Los Angeles, California, USA. He will find a measure of fame as an underground writer and performance artist, best-known for his recordings with
Sub Pop Records
and his close relationship with William S. Burroughs. Bernstein's substance abuse issues and mental illness will ultimately result in his suicide.
Elvis Presley
is in Hollywood, Los Angeles, California, USA, re-shooting the ending of
Wild In The Country
, because pre-release screening audiences did not like the original ending in which Hope Lange committed suicide.
Having completed a post-mortem investigation, Gavin Thurston, coroner for the City of Westminster, reports the official cause of the death of
Jimi Hendrix
to have been inhalation of vomit due to barbiturate intoxication. He also reports that he found no evidence of an intention to commit suicide.
Ben Pollack
, the jazz bandleader known as 'The Father Of Swing', commits suicide by hanging himself in Palm Springs, California, USA.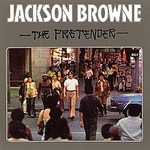 Jackson Browne
begins recording sessions for his fourth album, The Pretender, with producer Jon Landau. The sessions will, however, be abandoned on the 25th when Browne's wife Phyllis Major commits suicide.
Stranglers' fan
Dagenham Dave
commits suicide by jumping off Tower Bridge, London, England, UK, Europe, into the River Thames. A song of the same name, inspired by Dave, appears on
The Stranglers
' 1977 album
No More Heroes
.
Terry Kath, guitarist/vocalist of the group Chicago, kills himself in Woodland Hills, California, by accidentally discharging a pistol he is holding to his head in a mock game of Russian roulette.
US country music star
Mel Street
takes his own life on the morning of his 43rd birthday. On the same day,
The Clash
sack their manager
Bernie Rhodes
, claiming he has 'mismanaged' their finances. He is replaced by former
Melody Maker
journalist Caroline Coon.
Sid Vicious former bassist of The
Sex Pistols
, attempts suicide in the bathroom of the Hotel Seville, Madison Avenue, New York City, by slitting his wrists.
918 people die in Jonestown, Guyana, South America, in an incident sometimes described as a mass-suicide and sometimes as a massacre. The incident is described in the 2008 song
Reverend Charisma
by Wedlock. It is worth noting that a band, The Brian Jonestown Massacre, made up its name as a combination of the name of a
Rolling Stones
guitarist with the Jonestown incident. Other songs inspired by this horrific incident include The Riverflow by
The Levellers
, Jonestown Mind by The Almighty, Jimmie Jones by The Vapors, Jonestown by
Concrete Blonde
and Ballad of Jim Jones by The Brian Jonestown Massacre.
Rock'n'roll vocalist
Larry Williams
, famed for hits like Bonie Moronie and Short Fat Fannie, dies, five days after being found dying of a gunshot wound in his Los Angeles, California, USA, home. Friends insist that he was the victim of an assassination by an organized crime syndicate, but a verdict of suicide is returned.
Joy Division
have a gig at Derby Hall, Bury, UK, but their singer, Ian Curtis, is in hospital, having attempted suicide the night before.
Read More
New York electronic punk duo Suicide release a new cassette-only album,
Half Alive
.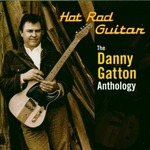 Country guitar virtuoso
Danny Gatton
, nicknamed The Humbler, locks himself in his garage and commits suicide by shooting himself, aged 49, at his home in Newburg, Maryland, USA. No specific reason for his suicide ever emerges, although friends and relatives were of the opinion that he had suffered from depression for many years.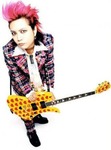 Guitarist
Hideto Matsumoto
[aka Hide] of the group
X Japan
is found
dead, hanging from a towel tied to a doorknob
in his apartment in Tokyo, Japan, Asia. His death will be recorded by the authorities as suicide. Within days three fans will die in copycat suicides, and 50,000 people will attended his funeral at Tsukiji Hongan-ji.
Police officers in Macon, Georgia, USA, are called out to the home of Ronnie Hammond, lead singer for the southern rock band
The Atlanta Rhythm Section
. Hammond is threatening to commit suicide and is evidently suffering an emotional breakdown following a broken relationship.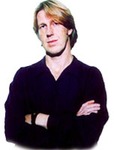 Kevin Wilkinson
, an acclaimed drummer who had worked with
The Waterboys
,
China Crisis
,
Squeeze
and many others, commits suicide by hanging himself at his home in Baydon, near
Swindon
, Wiltshire, England, UK, Europe. Wilkinson's death will inspire
Howard Jones
, who worked with him for some while, to write the song
You Knew Us So Well
.
Read More
Acclaimed jazz-pop interpretative vocalist Susannah McCorkle commits suicide by jumping from the window of her New York City apartment, after penning a suicide note.
A series of four co-ordinated suicide attacks on the USA, usually referred to as
The 9/11 Attacks
, take place in New York City and Washington, D.C. Terrorists from the Islamist militant group Al-Qaeda hijack four passenger jets and deliberately crash two of them, American Airlines Flight 11 and United Airlines Flight 175, into the Twin Towers of the World Trade Center in New York City. Another plane, American Airlines Flight 77, is crashed into the Pentagon in Arlington, Virginia. The fourth jet, United Airlines Flight 93, crashes into a field near Shanksville, Pennsylvania after passengers attempt to take control before it can reach its intended target in Washington, D.C. Nearly 3,000 people die in the attacks. Several songs will be written about the attacks including
The Rising
by
Bruce Springsteen
,
Let's Roll
by Neil Youn, Wall Street by
Van Dyke Parks
and
This Ain't No Rag, It's A Flag
by
Charlie Daniels
. The track 9-11-01 by Soulfly consists of one minute of silence. Several songs on Trouble Is Real, the debut LP by Johnathan Rice, are about the attacks, including City On Fire, Put Me In Your Holy War, and Salvation Day.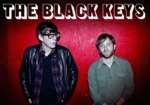 The Six Parts Seven and The
Black Keys
release a joint EP, The Six Parts Seven/The
Black Keys
, on Suicide S queeze records in the USA.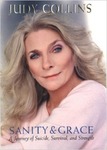 Folk Singer
Judy Collins
publishes her memoir,
Sanity and Grace: A Journey of Suicide, Survival, and Strength
, via Tarcher Books in the USA.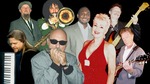 Ken Schoppmeyer
an acclaimed blues harmonica player who led the
King Biscuit Blues
band for over ten years,
commits suicide in a hotel room
in Oceanside, San Diego, California, USA, aged 60.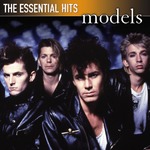 After many years of fighting alcoholism, James Freud, singer with Australian band
The Models
, commits
suicide in his Hawthorn, Melbourne home
. Freud's absence had been noted when the band was inducted into Australia's ARIA Hall Of Fame a few days earlier.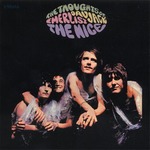 Keith Emerson
, keyboardist with
The Nice
and
Emerson, Lake And Palmer
, is
found dead of a self-inflicted gunshot wound
at his home in Santa Monica, California, USA. He suffered for many years with a painful nerve condition, and was thought to have become depressed.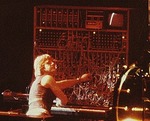 The Los Angeles Coroner's Office announces that the recent death of
Keith Emerson
, keyboardist with
The Nice
and
Emerson, Lake And Palmer
, was suicide. Emerson was
found dead of a self-inflicted gunshot wound
at his home in Santa Monica, California, USA. He suffered for many years with a painful nerve condition, and was thought to have become depressed.