Random selection from around 240 Facts
Click to filter results
Suicide
Suffering from depression and believing herself to be going insane, modernist novelist
Virginia Woolf
puts on her overcoat, fills its pockets with stones, walks into the River Ouse near her home in Rodmell, Sussex, England, UK, Europe, and drowns herself. The 2011 hit single
What The Water Gave Me
by
Florence And The Machine
is inspired by Woolf's suicide.
Unable to face his mounting debts,
Benjamin Spector
, the father of 60s record producer
Phil Spector
, commits suicide in New York City, USA, by sucking carbon monoxide through a hose in his car in broad daylight. A decade later, Phil will compose the song
To Know Him Is To Love Him
, inspired by the words carved into Benjamin's gravestone, which will become a No1 hit in 1958 for his group
The Teddy Bears
.
During a round-table radio show in America,
Elvis Presley
is in Hollywood, Los Angeles, California, USA, re-shooting the ending of
Wild In The Country
, because pre-release screening audiences did not like the original ending in which Hope Lange committed suicide.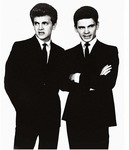 Don Everly of The
Everly Brothers
collapses on the stage of The Prince Of Wales Theatre, London, England, UK, Europe, during rehearsals for their imminent tour. After two suicide attempts in
The Savoy Hotel
, he is too drugged on amphetamines to perform. Phil Everly goes on and does the tour alone.
Read More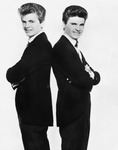 Phil Everly heads the bill on a package tour at
The Apollo
, Ardwick, Manchester, England, UK, Europe. The show is supposed to star The
Everly Brothers
, but Don Everly collapsed after a suicide attempt in London's
Savoy Hotel
. Other acts on the bill include
Frank Ifield
,
Ketty Lester
and
The Vernons Girls
.
The Case Of The Lover's Leap
, an episode of the tv detective series Perry Mason, airs for the first time in the USA. The show centres on a murderer who fakes his own suicide in order to escape justice and, years later, it will inspire
Phil Lynott
of
Thin Lizzy
to write the song
Suicide
.
US country music star
Mel Street
takes his own life on the morning of his 43rd birthday. On the same day,
The Clash
sack their manager
Bernie Rhodes
, claiming he has 'mismanaged' their finances. He is replaced by former
Melody Maker
journalist Caroline Coon.
Suicide Blonde
by
INXS
enters the ARIA Singles Chat in Australia at No6. It will peak at No2. The blues harp intro to the song is a sample from a Charlie Musselwhite track.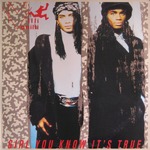 Rob Pilatus of shamed pop duo
Milli Vanilli
attempts suicide in the Mondrian Hotel, Sunset Strip, Los Angeles, California, USA, by taking an overdose of pills and slashing his wrists.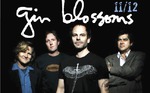 Seriously alcoholic
Doug Hopkins
, guitarist and songwriter of The
Gin Blossoms
, commits suicide by shooting himself in the head with a .38-cal. special pistol on the bed of his apartment in Tempe, Arizona, USA.
Faron Young
dies, aged 64, in
Nashville, Tennessee
, USA, having attempted suicide by shooting himself the previous day. His ashes are scattered during a ceremony at
Johnny Cash
's estate, while Cash is away. Unfortunately, a gust of wind blows the ashes onto Cash's car. "When I came home, I found I had Faron on my windshield", remarked Cash later. "I turned the wipers on. There he went, back and forth, back and forth, until he was all gone."
Country recording star
In San Diego, California, USA, police discover the bodies of 39 members of the
Heaven's Gate UFO religion cult
who have committed suicide in order to reach an alien space craft which they believe is following the Comet Hale-Bopp. The recently-discovered
Comet Hale-Bopp
was about to make its closest approach to Earth. Also known as the Great Comet of 1997, it is perhaps the most widely observed comet of the 20th century, and one of the brightest seen for many decades. The 2012 song
The Hale Bop
by
The Mystery Jets
is about this grimly bizarre incident.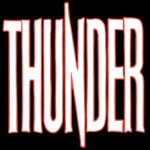 Just Another Suicide by Thunder is released as a single in the U.K. and Japan, Asia. The single is renamed You Wanna Know for the U.K. market as Eagle Records believe that the radio won't play a song with 'suicide' in the title. Ironically, the track picks up more airplay in Japan than it does in the U.K.
Two senior students, Eric Harris and Dylan Klebold, embark on a random killing spree, shooting dead twelve students and one teacher at Columbine High School, Columbine, Colorado, USA. The pair then commit suicide. The incident will become known as
The Columbine High School Massacre
. The 2005 song
Cassie
by
Flyleaf
is
a response to the Columbine tragedy
. Cassie Bernall was a student at Columbine High School who died in the massacre.
Innovative rock guitarist
Deeply troubled r'n'b vocalist Houston attempts suicide by jumping out of a 13th-floor window in a London, UK, hotel. He is stopped and restrained, but later gouges out his own eye.
Read More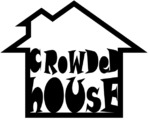 Former Split Enz/
Crowded House
drummer Paul Hester is found dead in Elsternwick Park, near his home in Melbourne, Australia,
Oceania
, having hung himself from a tree.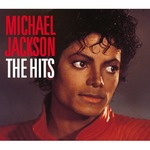 Gary Taylor, president and owner of
Michael Jackson
fanclub MJJcommunity.com, claims that up to a dozen grief-stricken
Michael Jackson fans have committed suicide
since the death of the superstar a few days earlier.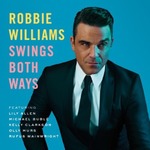 Robbie Williams
' hairdresser Aaron Vickers is found dead, hanging in woodland near Williams' $8.5m mansion in Compton Bassett, Wiltshire, England, UK, Europe.
Mark Linkous
, singer/songwriter best known for his work under the name Sparklehorse, commits suicide by shooting himself in the heart outside a friend's home in Knoxville, Tennessee, USA.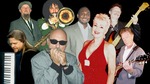 Ken Schoppmeyer
an acclaimed blues harmonica player who led the
King Biscuit Blues
band for over ten years,
commits suicide in a hotel room
in Oceanside, San Diego, California, USA, aged 60.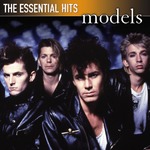 After many years of fighting alcoholism, James Freud, singer with Australian band
The Models
, commits
suicide in his Hawthorn, Melbourne home
. Freud's absence had been noted when the band was inducted into Australia's ARIA Hall Of Fame a few days earlier.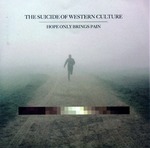 The Suicide Of Western Culture release a new LP, Hope Only Brings Pain, on Irregular Records in the UK.
Read More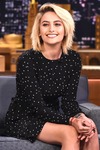 Following what
appears to have been a suicide attempt
, Paris Jackson, the 15-year-old daughter of deceased pop star
Michael Jackson
, is rushed to hospital in Los Angeles, California, USA.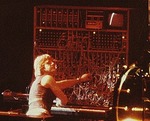 The Los Angeles Coroner's Office announces that the recent death of
Keith Emerson
, keyboardist with
The Nice
and
Emerson, Lake And Palmer
, was suicide. Emerson was
found dead of a self-inflicted gunshot wound
at his home in Santa Monica, California, USA. He suffered for many years with a painful nerve condition, and was thought to have become depressed.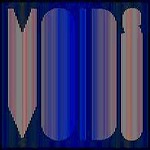 Minus The Bear
release their sixth LP,
Voids
, on Suicide
Squeeze
Records.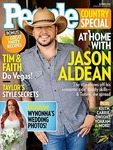 Over 59 people are killed and more than 500 injured
by a gunman while
Jason Aldean
plays the headlining set at the Route 91 Harvest Festival in The Mandalay Hotel, Las Vegas, Nevada, USA. The gunman, located on the 32nd floor of the hotel, kills himself shortly after.
Read More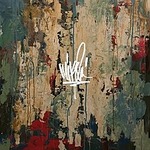 Mike Shinoda releases his solo debut album,
Post Traumatic
, much of which addresses Shinoda's feelings after the death by suicide of his
Linkin Park
colleague and longtime friend Chester Bennington, on July 20, 2017.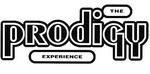 Keith Flint
, frontman of
The Prodigy
, is
found dead, aged 49
, having hung himself at his home in Great Dunmow, Essex, England, UK, Europe.
Read More