Random selection from around 220 Facts
Click to filter results
Suicide
A little-known and deeply troubled Dutch painter,
Vincent van Gogh
, shoots himself in the chest with a revolver in Auvers-sur-Oise, France, Europe. He will die, aged 37, two days later.
Don McLean
's 1970 song
Vincent
refers to several Van Gogh paintings, including
The Starry Night
, but the song, with lines such as "You took your life as lovers often do," is more generally inspired by Van Gogh's life, his tragic existence and his suicide.
Suffering from depression and believing herself to be going insane, modernist novelist
Virginia Woolf
puts on her overcoat, fills its pockets with stones, walks into the River Ouse near her home in Rodmell, Sussex, England, UK, Europe, and drowns herself. The 2011 hit single
What The Water Gave Me
by
Florence And The Machine
is inspired by Woolf's suicide.
During a round-table radio show in America,
Elvis Presley
is in Hollywood, Los Angeles, California, USA, re-shooting the ending of
Wild In The Country
, because pre-release screening audiences did not like the original ending in which Hope Lange committed suicide.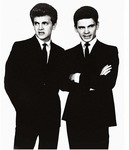 Don Everly of The
Everly Brothers
collapses on the stage of The Prince Of Wales Theatre, London, England, UK, Europe, during rehearsals fot their imminent tour. After two suicide attempts in
The Savoy Hotel
, he is too drugged on amphetamines to perform. Phil Everly goes on and does the tour alone.
Read More
Scott Walker
of
The Walker Brothers
is found unconscious in his gas-filled London, UK, apartment. The incident is widely interpreted as an attempted suicide.
Pioneering British r'n'b bandleader
Graham Bond
dies aged 36 under the wheels of a Piccadilly line train at Finsbury Park station, London, UK. Most sources list Bond's death as a suicide.
Phyllis Major
, the wife of
Jackson Browne
, commits suicide with an overdose of barbiturates in Hollywood Hills, Los Angeles, California, USA. At least two of Browne's subsequent songs, Sleep's Dark And Silent Gate and The Shape Of A Heart, will be inspired by Major. Also, an earlier song, Ready Or Not, was written about how Browne and Major first got together after meeting in The Troubadour club in Los Angeles.
US country music star
Mel Street
takes his own life on the morning of his 43rd birthday. On the same day,
The Clash
sack their manager
Bernie Rhodes
, claiming he has 'mismanaged' their finances. He is replaced by former
Melody Maker
journalist Caroline Coon.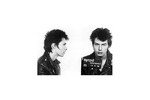 Sid Vicious, former bassist of The
Sex Pistols
, attempts suicide again in the bathroom of the Hotel Seville, Madison Avenue, New York City, USA, by slashing his wrists with a razor blade and a broken light bulb, then tries to jump out the window. He is admitted to the psychiatric ward of Bellevue Hospital.
Rock'n'roll vocalist
Larry Williams
, famed for hits like Bonie Moronie and Short Fat Fannie, dies, five days after being found dying of a gunshot wound in his Los Angeles, California, USA, home. Friends insist that he was the victim of an assassination by an organized crime syndicate, but a verdict of suicide is returned.
Danny Rapp, leader of 50s rock'n'roll band
Danny and the Juniors
, commits suicide in Parker, Arizona, USA, by shooting himself, aged 42.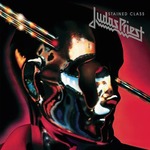 In Reno, Nevada, USA, after listening to the
Judas Priest
album Stained Class, heavy metal fans Raymond Belknap and Jay Vance attempt suicide with a sawn-off shotgun. Belknap dies instantly. Vance survives but is horribly disfigured.
Read More
The Superior Court of Los Angeles County dismisses the case brought against
Ozzy Osbourne
by the parents of 19-year old
John McCollum
, who had shot himself in the head with a .22 caliber handgun while listening to Osbourne's song
Suicide Solution
. The case will, however, go to appeal.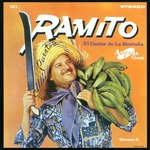 Puerto Rican singer, trovador, and composer
Ramito
, often described as the king of Jíbaro music, commits suicide by shooting himself in his in-law's house, after learning that a cancer he is suffering has metastasized.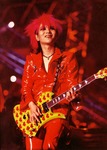 Phenomenally successful Japanese rock guitarist
Hideto Matsumoto
hangs himself in Tokyo, aged 33. 25,000 fans will attend his funeral, and three will commit suicide within days, believing life to be unbearable without him. He was best known under his stage name of Hide, as lead guitarist for X Japan.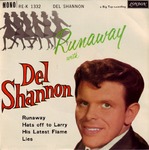 Del Shannon
commits
suicide by shooting himself
with a .22-caliber rifle at his home in Santa Clarita, California, USA, while being treated for depression with the anti-depressant drug Prozac.
Read More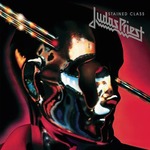 The trial of heavy metal band
Judas Priest
- based on allegations that subliminal messages in their 1978 LP Stained Class contributed to the deaths by suicide of fans Raymond Belknap and James Vance - comes to the end of its third week in Reno, Nevada, USA. Phyllis Vance, the mother of James, states, "They live off of young fans like my son, kids who invest all their money in bands like
Judas Priest
. James was my only child. He was my life. All the money in the world couldn't bring him back."
Ozzy Osbourne
is cleared in an Atlanta, Georgia, USA, court of "culpably exciting" a young fan to shoot himself by listening to Ozzy's 1986 song Suicide Solution.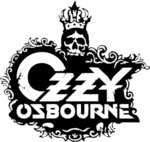 The United States Supreme Court upholds rulings that the first amendment protects
Ozzy Osbourne
against lawsuits alleging that his music encouraged suicide. This decision relates back to the lawsuit brought against
Ozzy Osbourne
by the parents of 19-year old
John McCollum
, a young man who had committed suicide after listening to Ozzy's song
Suicide Solution
.
Faron Young
dies, aged 64, in
Nashville, Tennessee
, USA, having attempted suicide by shooting himself the previous day. His ashes are scattered during a ceremony at
Johnny Cash
's estate, while Cash is away. Unfortunately, a gust of wind blows the ashes onto Cash's car. "When I came home, I found I had Faron on my windshield", remarked Cash later. "I turned the wipers on. There he went, back and forth, back and forth, until he was all gone."
Country recording star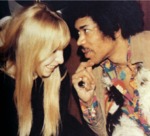 Monika Dannemann
, who had been a girlfriend of both
Jimi Hendrix
and Uli Jon Roth of Scorpions, commits suicide at the age of 50, by inhaling carbon monoxide in her Mercedes at her home in Sussexx, England, UK, Europe. Two days earlier, Dannemann had been found guilty of contempt of court for breaching an order of the High Court of England and Wales not to repeat allegations she had previously made against another of hendrix's girlfriends,
Kathy Etchingham
.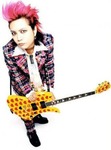 Guitarist
Hideto Matsumoto
[aka Hide] of the group
X Japan
is found
dead, hanging from a towel tied to a doorknob
in his apartment in Tokyo, Japan, Asia. His death will be recorded by the authorities as suicide. Within days three fans will die in copycat suicides, and 50,000 people will attended his funeral at Tsukiji Hongan-ji.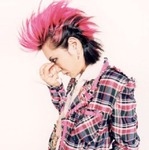 Fans, estimated at around 50,000 in number, flood into central Tokyo, Japan, to attend the funeral of
Hideto Matsumoto
[aka Hide], guitarist of the group
X Japan
. The centre of the city is brought to a standstill as ambulances carry away dozens overcome by emotion and the 82-degree [28c] heat.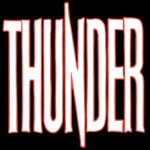 Just Another Suicide by Thunder is released as a single in the U.K. and Japan, Asia. The single is renamed You Wanna Know for the U.K. market as Eagle Records believe that the radio won't play a song with 'suicide' in the title. Ironically, the track picks up more airplay in Japan than it does in the U.K.
Kimberly Mathers, wife of rap star
Eminem
, is released from Mt. Clemens General Hospital, Michigan, where she had spent the night following a suicide attempt.
Richie Lee, vocalist with
Acetone
, is found dead at home in Los Angeles, California, having committed suicide aged 34.
A series of four co-ordinated suicide attacks on the USA, usually referred to as
The 9/11 Attacks
, take place in New York City and Washington, D.C. Terrorists from the Islamist militant group Al-Qaeda hijack four passenger jets and deliberately crash two of them, American Airlines Flight 11 and United Airlines Flight 175, into the Twin Towers of the World Trade Center in New York City. Another plane, American Airlines Flight 77, is crashed into the Pentagon in Arlington, Virginia. The fourth jet, United Airlines Flight 93, crashes into a field near Shanksville, Pennsylvania after passengers attempt to take control before it can reach its intended target in Washington, D.C. Nearly 3,000 people die in the attacks. Several songs will be written about the attacks including
The Rising
by
Bruce Springsteen
,
Let's Roll
by Neil Youn, Wall Street by
Van Dyke Parks
and
This Ain't No Rag, It's A Flag
by
Charlie Daniels
. The track 9-11-01 by Soulfly consists of one minute of silence. Several songs on Trouble Is Real, the debut LP by Johnathan Rice, are about the attacks, including City On Fire, Put Me In Your Holy War, and Salvation Day.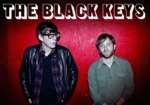 The Six Parts Seven and The
Black Keys
release a joint EP, The Six Parts Seven/The
Black Keys
, on Suicide S queeze records in the USA.
Innovative rock guitarist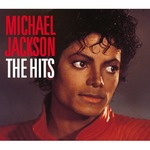 Gary Taylor, president and owner of
Michael Jackson
fanclub MJJcommunity.com, claims that up to a dozen grief-stricken
Michael Jackson fans have committed suicide
since the death of the superstar a few days earlier.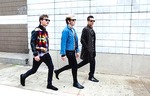 The remaining members of electropop trio
Ou Est Le Swimming Pool
arrange a festival, billed as Chazzstock, in honour of recently deceased member Charles Haddon, at Koko in Camden, London, England, UK.
The Kooks
, Mr Hudson, Tony Hadley of
Spandau Ballet
, Man Like Me, Daisy Dares You, Kissy Sell Out, Tribes, Ollie Wride, and
The Horrors
perform at the event.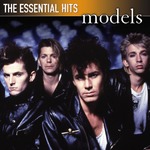 After many years of fighting alcoholism, James Freud, singer with Australian band
The Models
, commits
suicide in his Hawthorn, Melbourne home
. Freud's absence had been noted when the band was inducted into Australia's ARIA Hall Of Fame a few days earlier.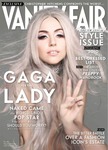 Lady Gaga
, currently on tour in Australia,
Oceania
, phones in a bid of
$133,075 to buy a gown by her friend the late designer Alexander McQueen
at a sale hosted by fashion collector Guinness at Christie's auction house in South Kensington, London, England, UK, Europe. Proceeds from the auction are to benefit the Isabella Blow Foundation, created in memory of the late fashion editor who committed suicide after a long battle of depression.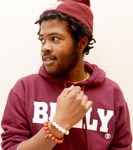 Rapper
Capital Steez
commits suicide by jumping from the roof of the Cinematic Music Group headquarters in Manhattan's Flatiron District, New York City, USA.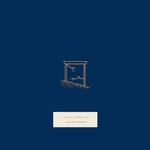 This Will Destroy You
release the album Another Language on Suicide
Squeeze
Records in the UK.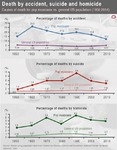 The results of a University Of Sydney study into the life-spans of musicians are
published in The Conversation
. After studying the lives of almost 13,000 musicians in the USA, the conclusions are that their lifespans were up to 25 years shorter than the comparable US population. Accidental death rates were between five and 10 times greater. Suicide rates were between two and seven times greater; and homicide rates were up to eight times greater than the US population.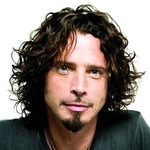 A coroner's report is issued
by the Wayne County Medical Examiner on
Chris Cornell
, singer of
Soundgarden
and
Audioslave
, who died shortly after playing a concert with
Soundgarden
in Detroit, Michigan, USA. The report states that Cornell committed suicide in his MGM Grand hotel room by hanging.
Read More