Random selection from around 3,100 Facts
Click to filter results
Punk
Glen Matlock, future bassist for the first line-up of the
Sex Pistols
, is born in Paddington, London.
Terrence O'Flaherty, writing in the San Francisco Chronicle, declares, "There's nothing wrong about enjoying the 'San Francisco Sound,' but don't tell me it's good music. To get serious about it is like attributing philosophical and sociological undertones to The Beverly Hillbillies."
Radiators From Space release a new single, Television Screen, on Chiswick Records in the UK.
The Clash
and The Subway Sect play at The Palais Des Glaces, Paris, France, Europe.
In the wake of a sensational punk tv special shown earlier in the month, the city of Glasgow in Scotland bans all punk gigs, hoping to avoid violence.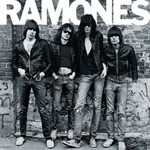 Joey Ramone is scalded by an exploding teapot in
The Ramones
' dressing room in
The Capitol Theatre
, Passaic, New Jersey, USA.
The
Boomtown Rats
play at The Village Bowl, Bournemouth, UK, supported by The Young Ones. The support band will not last long, but one member, Paul 'Wix' Wickens, will go on to a lengthy career as MD in
Paul McCartney
's band.
Crime play the second of two nights at Mabuhay Gardens, San Francisco, California, USA.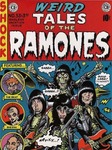 The Ramones
play in The Central Park Music Festival at The Trump Wollman Skating Rink, Central Park, New York City, USA.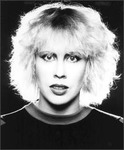 Hazel O'Connor and Megahype play at The Apollo, Manchester, England, UK, supported by
Duran Duran
.
Billy Bragg
plays at Brangwyn Hall, Swansea, Wales, UK, Europe, with The Three Johns.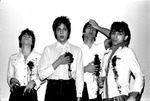 Johnny Thunders
plays at The Underground, Croydon, England, UK, Europe.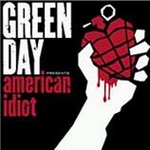 Green Day
play
at the MEN Arena
, Manchester, UK.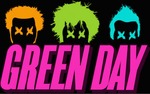 Green Day
takes back the rights to its back catalogue from Berkeley, California-based indie label Lookout Records, after claiming that the label had delayed and/or missed royalty payments.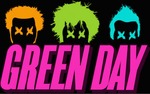 Green Day
play
at The Delta Center
, Salt Lake City, Utah, USA.
Blues guitarist and singer
T-Model Ford
plays at Tea Bazaar, Charlottesville, Virginia, USA.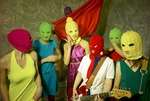 In a letter published in The Times
,
Jarvis Cocker
of
Pulp
, Neil Tennant of
Pet Shop Boys
,
Pete Townshend
of
The Who
and other British music stars call for the release of the three members of Russian band
Pussy Riot
who have been in jail since March for staging a
protest gig against Russian Prime Minister Vladimir Putin
in Christ The Savior Cathedral, Moscow, Russia, Europe. The letter is timed to coincide with a visit to London by Putin.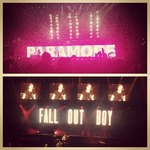 On the
Monumentour
,
Fall Out Boy
and
Paramore
play at The Huntington Center, Toledo, Ohio, USA.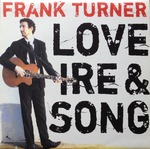 Frank Turner
plays
at Parr Hall
, Warrington, England, UK.