Random selection from around 2,100 Facts
Click to filter results
Politics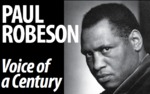 In response to popular demand,
Paul Robeson
gives a repeat performance of Ballad For Americans on CBS Radio and shortly afterwards records the cantata with The American People's Chorus for
Victor Records
.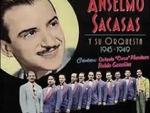 Anselmo Sacasas
And His Royal Havana Orchestra are playing at The Colony Club, Chicago, Illinois, USA, with The Four Senators.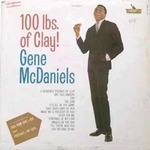 Gene McDaniels
is playing during a ten day residency at The Village Vanguard,
Greenwich Village
, New York City, USA.
Connie Francis
and Mike Clifford appear on tv's
Ed Sullivan
Show in New York City, USA. During this edition of the show, there is also an appearance by The All-America football team, who are seen dancing with eleven girls. The team features one black player, Bobby Bell, and the show specifically hires a black girl, Myrna White, to dance with him. When Sullivan learns that hundreds of letters criticising the decision have been sent to Jet magazine, he defends the segment, saying, "What's wrong with having Myrna White dance with Bobby Bell? Bell is a fine young man, two-time All-American, and any girl would be proud to dance with him." (White is subsequently hired as a permanent member of the show's chorus line, making her the first permanent negro chorus girl on television.)
Vince Taylor
because of violence which erupted at his recent show in the Palais Des Sports, Paris, France, Europe.
The Belgian Government refuses a work permit to rock'n'roller
Welsh rock band Tommy Scott And The Senators have their first major tv appearance, on the show Donald Peers Presents in the UK. Their vocalist will become better known as
Tom Jones
.
Odetta
plays during two weeks of shows at The Prince Charles Theatre, London, England, UK, Europe.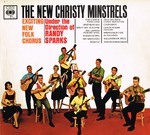 The
New Christy Minstrels
play at
The White House
, Washington DC, USA, for President Lyndon Johnson. One of those Minstrels is
Gene Clark
, later to become a founder member of
The Byrds
.
The yacht Potomac, formerly owned by president Franklin D. Roosevelt of the USA, is bought for $55,000 by
Elvis Presley
.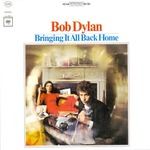 In poet Kenneth Rexroth's regular column in the San Francisco Examiner, he declares, among other things, that "
Bob Dylan
's songs are a cry of anguished moral
outrage
against the mess the oldies persist in making out of a world in which all men could be guaranteed lives of peace and modest comfort if only the will existed."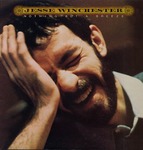 US folk singer Jesse Winchester adopts Canadian citizenship to avoid being drafted into the US Army.
Country Joe And The
Fish play the last of three nights at the Fillmore Auditorium, San Francisco, California, USA.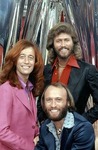 Abraham Beame, mayor of New York City, USA, hosts a luncheon for The
Bee Gees
at Gracie Mansion, to mark their charitable donations to the Police Athletic League Organisation.
Dead Kennedys, Pink Section, Contractions, Anti-Bodies, Symptoms and others play in a benefit concert at Mabuhay Gardens, San Francisco, California, USA, to raise funds for
Jello Biafra
of anarcho-punk-rock band
The Dead Kennedys
' attempt to be elected as Mayor Of San Francisco, California, USA.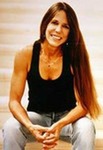 Billboard
magazine reports that
Patti Davis
, daughter of US President Ronald Reagan, has recorded an album at PRT Studios in London, England, UK, Europe, for Runaway Records.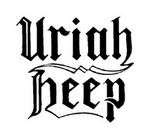 Uriah Heep
become the first major Western heavy rock band to perform live in Russia, when they play the first of ten nights
at Olympijskiy Stadium
, Moscow, Russia, Europe.
Read More

Uriah Heep
, the first major Western rock band to perform live in Russia, play the fourth of ten nights
at Olympijskiy Stadium
, Moscow, Russia, Europe.
Read More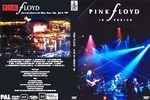 Two Italian officials [former deputy mayor, Cesare De Piccoli, and superintendent of historic buildings, Maurizia De Min] go on trial in Venice, Italy, charged with allowing a
Pink Floyd
concert to go ahead in the city in July 1989 despite the damage it was likely to cause. Fans who flocked to see the British rock group perform on a floating stage off St. Mark's Square in July 1989 left 200 tons of rubbish in their wake and damaged historic buildings by climbing onto roofs and balconies.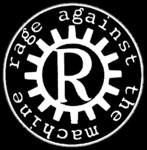 The website run by political activist rock band
Rage Against the Machine
is closed, allegedly by the Secret Service in the USA, who are angered that the group has voiced opinions which are not in line with the US government's views of the
World Trade Center
attack.
War On Terror
speech to a joint session of Congress in Washington DC, USA. Numerous songs will be inspired by the War On Terror, notably My Name Is Liar (2016) by Norwegian band Highasakite.
US President George W. Bush delivers his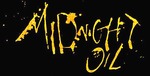 Former
Midnight Oil
lead singer Peter Garrett wins the seat of Kingsford Smith, Sydney, Australia,
Oceania
, for the Labor Party.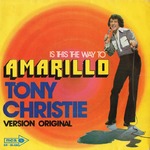 Tony Christie
is
awarded the freedom of the city
of Amarillo, Texas, USA, by Mayor Trent Sisemore. Christie's huge hit single,
(Is This The Way To) Amarillo
, prompted thousands of hits on Amarillo's tourist website and encouraged visits to the town.
Big And Rich play live at a rally sponsored by human rights agencies in Washington DC, USA, to call attention to genocide in the Darfur region of Sudan.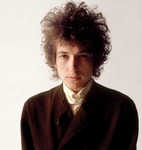 In an
interview in The Times newspaper
,
Bob Dylan
praises the ability of US president Barack Obama to "make you feel and think at the same time".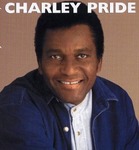 Charley Pride
,
Brad Paisley
and
Alison Krauss
And Union Station play at
The White House
, Washington DC, USA, as part of an educational workshop about country music.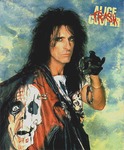 It is reported that
Alice Cooper
has
been banned from playing an upcoming show
in Finland, Europe, because, according to Harri Wiherkoski, managing director of the Tampere Areena Oy, "artists who express suspicious values from Christianity's point of view cannot be allowed to perform at the venue."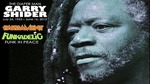 Garry Shider
(also spelled Gary Shider), the right hand man to
George Clinton
on numerous P-Funk, Parliament and Funkadelic projects, dies aged 56 of lung and brain cancer in Upper Marlboro, Maryland, USA.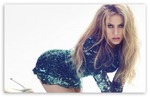 Shakira
visits Phoenix, Arizona, USA, to meet with Mayor Phil Gordon as part of a
campaign against Arizona's new immigration law
.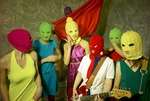 Three members of all-female Russian band
Pussy Riot
are
convicted of hooliganism
motivated by religious hatred, in Tagansky District Court, Moscow, Russia, Europe.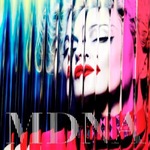 On the North American leg of her World Tour 2012,
Madonna
plays at The Staples Centre, Los Angeles, California, USA.
During the show, she dedicates a song to Malala Yousafzai
, the Pakistani child activist shot in the head and neck one day earlier by a masked member of the Taliban.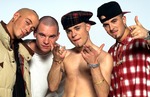 Brian Harvey, former frontman for 90s boyband
East 17
arrives outside Downing Street, London, England, UK, demanding to speak with Prime Minister David Cameron
. He succeeds only in speaking to police officers outside Number 10 while holding a ring binder. He apparently claimed to have "evidence of how much money the government had stolen from him".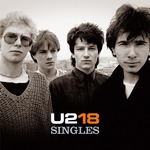 It is announced that
U2
have abandoned the proposed release date for their imminent album, Songs Of Experience, because of their concerns about the election of Donald Trump as the next president of the USA. Instead, they will tour in celebration of the 30th Anniversary of their classic album The Joshua Tree.
Read More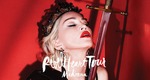 Madonna
announces on Instagram that
she will take part in the 1 Million Women's March
in Washington DC, USA, on January 21 - the first day of Donald Trump's Presidency. Already committed to the march are
Katy Perry
, Cher and Zendaya.