Random selection from around 2,000 Facts
Click to filter results
Politics
Lily Mae Ledford is born in Pilot, Kentucky, USA. She will become the leader of
The Coon Creek Girls
, the first all-female stringband, and the first country act to perform at the White House in Washington DC.
Ernest Krenek
's opera
Johnny Strikes Up The Band
[Jonny Spielt Auf] has its premiere at The Stadttheater, Leipzig, Germany, Europe. It will
outrage
Germany's emerging Nazi right wing because the central character, Johnny, is an American negro jazz fiddler who emerges as the winner in a combat between traditional and modern music.
Outspoken liberal poet and dramatist
Federico Garcia Lorca
is shot dead by Fascist militia near Alfacar, Granada, Spain, Europe. Lorca will become a lifelong hero to
Leonard Cohen
, whose 1986 song Take This Waltz is a translation of the Lorca poem Pequeno vals vienes. The story of Lorca's death will provide inspiration for The Pogues' 1990 song Lorca's Novena, and in 2012 songwriter Joe Wilkes will release a song, Looking For The Grave Of Garcia Lorca, on an album of the same title.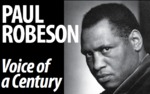 In response to popular demand,
Paul Robeson
gives a repeat performance of Ballad For Americans on CBS Radio and shortly afterwards records the cantata with The American People's Chorus for
Victor Records
.
The National Barber Shop Quartet Contest is held at the New York World's Fair, in Flushing Meadows, New York, USA. The winners are an Oklahoma police department quartet,
The Flat Foot Four
, singing Shine, Annie Laurie and Roll Dem Bones. The prize is awarded by New York's Mayor La Guardia.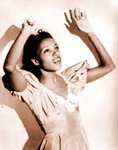 Georgia
State Governor Eugene Talmadge
forces the University of Georgia, to
dismiss Walter Cocking
, Dean of the College of Education. Talmadge had previously accused Cocking of supporting racial integration and now used his influence as an ex-officio member of The Board Of Regents to have Cocking removed. This and other Talmadge racist activities will inspire the 1942 song Governor Talmadge Blues, made popular by
Helen Humes
.
Mount Rushmore
, near Keystone, South Dakota, USA. The work will become an iconic American National Monument, recorgnised throughout the world, and it will inspire a number of music-related tributes. In 2011, musical comedy artist
Jesse Goldberg
will co-write and sing the novelty song Mount Rushmore Rocks - complete with an animated video in which the stone heads sing the song. A similar idea by The Mount Rushmore Singers, features the presidents performing a medley of Sing A Song/I'd Like To Teach The World To Sing. Other Rushmore-oriented music trivia include a 1967 psychedelic rock band from San Francisco named
Mount Rushmore
, and the fact that the cover of
Deep Purple
's 1970 album
Deep Purple
In Rock was inspired by Mount Rushmore, depicting the five band members' faces instead of the four presidents.
Work on carving the four massive heads of US Presidents Washington, Jefferson, Roosevelt and Lincoln is completed at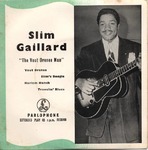 Bulee Gaillard (aka
Slim Gaillard
) And His Southern Fried Orchestra record St. Louis Blues, I Know What To Do, Tax Payer's Blues and Eatin' With The Boogie for
Mercury Records
in New York City, USA.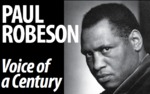 Paul Robeson
performs a concert at a People's Party Rally in Weaver High School Auditorium, Hartford, Connecticut, USA. The show attracts some controversy when some local figures object because the venue had been let to the People's Party before it was known that racial equality campaigner Robeson would sing.
Ernest Tubb
,
Hank Snow
and Lew Childre are entertaining American troops in Korea, Asia, during a tour that lasts 28 days.
Garry Marshall Shider is born in Plainfield, New Jersey, USA. He will find success as guitarist and musical arranger
Garry Shider
[also spelled Gary Shider], the right hand man to
George Clinton
on numerous P-Funk, Parliament and Funkadelic projects.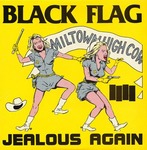 Joe Cole
is born. He will become a roadie for
Black Flag
and
The Rollins Band
, as well as a close friend of
Henry Rollins
. His book, Planet Joe, will document his experiences tourng with Black Flag and the Rollins Band.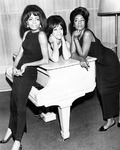 In Detroit,
Michigan
,
USA
,
The Supremes
record
Bob Dylan
's song
Blowin' In the Wind
for
Motown Records
but the track is not released until 1969 on their album Cream Of The Crop.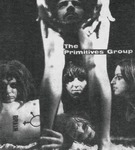 The first Czechoslovak National Festival Of Rock Music begins in Lucerna Hall, Prague, Czechoslovakia, Europe. The three-day event attracts 12,000 fans to see bands including the psychedelic Prague-based band
The Primitives
.
In Sokolow, Czechoslovakia, Europe, a concert scheduled for the next day by folksy Canadian singer-songwriter
Bruce Cockburn
, is cancelled by East German government officials. It is stated that after seeing a publicity photograph of Cockburn wearing an earring, the officials decided he was too 'subversive' to be allowed to perform.
At Tiger Stadium, Detroit, Michigan, USA, in front of 50,000 people, Nelson Mandela celebrates his freedom by quoting lines from the song What's Going On by
Marvin Gaye
.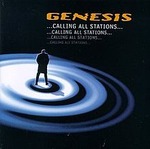 During the French Truck Drivers' Strike,
Genesis
play at Halle Tony Garnier in Lyon, France, Europe, as part of their
Calling All Stations
tour.
Read More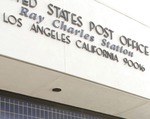 The United States Congress honours
Ray Charles
by dedicating and renaming the former West Adams Station post office in Los Angeles, California, USA,
the 'Ray Charles Station'
. The Post Office stands on the site of the former legendary jazz and supper club The Parisian Room.
Beastie Boys
and Madness, has to be abandoned because of violent anarchist riots. Rick Smith from British electronic outfit Underworld is hospitalized after reportedly being hit with a brick.
The Ejekt Festival at The Olympic Training Ground, Athens, Greece, Europe, starring The
Read More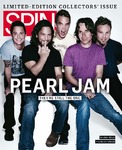 It is announced that
Pearl Jam
, plus a group of their friends and associates, have
donated $300,000
to help alleviate the
contaminated water crisis in Flint
, Michigan, USA.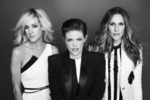 The
Dixie Chicks
play at The Sleep Train Amphitheater, San Diego, California, USA.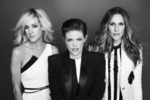 The
Dixie Chicks
play at Cynthia Woods Mitchel Pavilion, Houston, Texas, USA.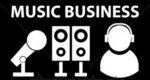 The Rt Hon Matt Hancock MP, the UK's new Minister of State for Digital and Culture,
pledges his personal support
in building on the outstanding success of the UK's music industry, at the BPI's 43rd AGM in London, England.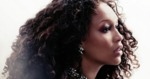 In a Twitter posting, popular British singer
Rebecca Ferguson
reveals that she has been asked to sing at the Presidential Inauguration of Donald Trump but
will only agree to perform if she can sing Strange Fruit
, the 1939 song about the lynching of black men, made famous by
Billie Holiday
.
Alicia Keys
and Janelle Monae are among the artists performing at
the Women's March on Washington
, in Washington DC, USA. Also in attandance are
Katy Perry
and
Madonna
. Dozens of other 'sister-marches' take place across the world in protest at the election of Donald Trump as President Of The USA.
At the BRIT Awards event in The O2 Arena, London, England, UK, Europe, double-award-winning grime star Stormzy uses his appearance
to criticise UK Prime Minister Theresa May
by rapping, "Yo, Theresa May where's that money for Grenfell? What you thought we just forgot about Grenfell?"