Random selection from around 2,600 Facts
Click to filter results
Politics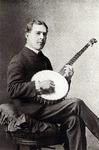 Virtuoso banjo player
Vess L. Ossman
plays for King Edward VII at The Royal Squadron Club, Ryde, Isle Of Wight, England, UK, Europe.
Read More
When former US president Theodore Roosevelt drinks a cup of Maxwell House Coffee during a visit to Andrew Jackson's estate, The Hermitage, near
Nashville, Tennessee
, USA, he reportedly proclaims it to be, "good to the last drop". The Maxwell House Coffee company will adopt the phrase as their slogan, and in 1964
Mississippi John Hurt
will be inspired to use the phrase in the lyric of his song Coffee Blues. The song also popularises the sexual euphemism
Lovin' Spoonful
, which will inspire the name of one of the most popular bands of the 1960s.
Read More
Alex Steinweiss
is born in Brooklyn, New York City, USA. During World War II, Steinweiss will become
Columbia Records
' advertising manager. During one lunch meeting at Columbia in New York City, company president, Ted Wallerstein, will introduce Steinweiss to an innovation that the company is about to unveil: the long-playing record. Wallerstein asks Steinweiss to develop a jacket for the new format and, with help from his brother-in-law, Steinweiss finds a manufacturer willing to invest about $250,000 in equipment. Steinweiss will establish the original patent for what will become the industry packaging standard, but under his contract with Columbia he will have to waive all rights to any inventions made while working there. Having thus virtually invented the album cover, Steinweiss will remain active until 1973, during which time he is thought to have
designed roughly 2500 covers
, including a striking anti-Nazi sleeve for
Paul Robeson
's 1942 album Songs Of Free Men.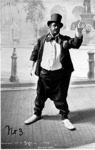 Prominent blackface entertainer Lew Dockstader dies aged 68 of bone cancer in his left leg, in New York City, USA. Dockstader owned and operated his own very successful minstrel show.
The New York Stock Exchange crashes in what will become known as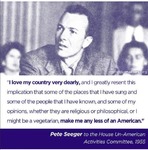 Folk musician
Pete Seeger
, under indictment for contempt of Congress for refusing to answer questions of the House Un-American Activities Committee in 1955, states to a press conference in New York City, USA, that he will continue to refuse "to answer questions as to my associations, my philosophy or religious beliefs, or my political beliefs, or how I voted in any election, or any of these private affairs."
Read More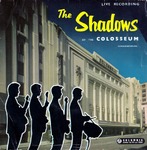 Cliff Richard
And
The Shadows
play a show for black audiences only in The Alhambra Theatre, Cape Town, South Africa. Box office receipts go to local charities.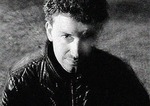 Bryn Jones is born in Manchester, England, UK, Europe. He will find some success as an electronic music recording artist under the name
Muslimgauze
.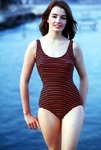 A knife fight erupts during a gig
by
Georgie Fame
And The Blue Flames in The
Flamingo Club
, Soho, London, UK, between
Johnny Edgecombe
and
Aloysius 'Lucky' Gordon
. Both men are lovers of
Christine Keeler
, and the fight is caused by their rivalry for her affections. Gordon's face is badly slashed and he vows revenge on Keeler for his injury.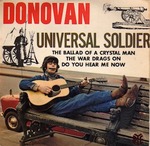 Donovan
appears on TV show Shindig! in the USA, performing his cover version of
Universal Soldier
by
Buffy Sainte-Marie
. Also appearing on this edition are
The Hollies
, The
Dave Clark Five
and
The Turtles
.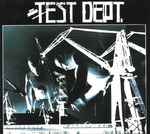 Politically-motivated industrial rock band
Test Department
find themselves spending a night in jail when police raid their 'November Reprisal' gig at Titan Arch, Waterloo, London, England, UK, Europe, and charge the group with selling beer without a licence.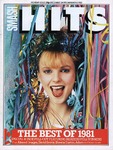 Clare Grogan
,
Bob Geldof
and Captain Sensible are among the guests appearing on Saturday Superstore on BBC1-tv in the UK.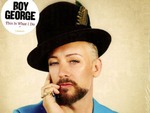 A motion congratulating
Boy George
on winning a Grammy Award is placed before the UK Parliament.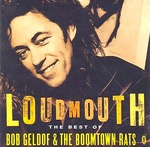 Bob Geldof
suggests the idea of a forming a supergroup to make a recording to benefit the starving people of Ethiopia, to Gary Kemp of
Spandau Ballet
and to
Phil Collins
. The idea will grow into Band Aid and, eventually, Live Aid.
Read More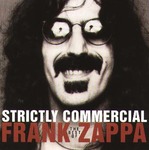 Frank Zappa
plays at
Syria Mosque
, Pittsburgh, Pennsylvania, USA.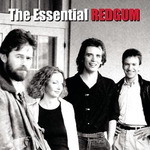 Politically-oriented Australian folk band
Redgum
play the first of two nights at Porchester Hall, Bayswater, London, England, UK, Europe.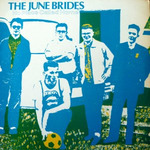 The June Brides, The Mekons, City Not Country, Stillborn Marxists and Spit Like Paint play at Acre Lane, Lambeth Town Hall, London, England, UK, Europe.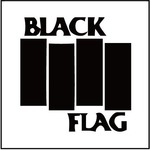 Seminal American punk band
Black Flag
disbands.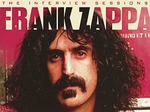 Frank Zappa
plays at
Syria Mosque
, Pittsburgh, Pennsylvania, USA.
Perry Farrell
of
Jane's Addiction
spends the first of eight days in the Sudan, North West Africa, as part of a mission, organised by he humanitarian group Christian Solidarity International, to free Southern Sudanese slaves from their Northern masters.
Read More
The
Pet Shop Boys
release a new single,
I'm With Stupid
, on
Parlophone
Records in the UK. The song is a comment on the controversial relationship between George Bush, President Of The USA, and Tony Blair, Prime Minster of the UK.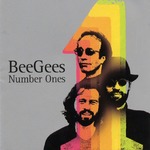 Robin Gibb of The
Bee Gees
appears on BBC1 tv's Breakfast show to discuss the start of work on
a memorial in Green Park, London
, to the men of Bomber Command in the Second World War. Gibb has been involved for several years in a campaign to have the memorial established.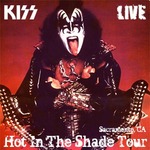 Gene Simmons of Kiss performs the American National Anthem at the opening of a Los Angeles Dodgers Game in Los Angeles, California, USA.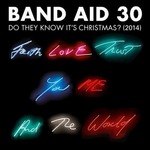 Bob Geldof
and Midge Ure reveal that an all-star group of contemporary rock and pop artists under the name of
Band Aid 30
will shortly be recording a new version of Do They Know It's Christmas to raise money to fight the Ebola crisis in Western Africa.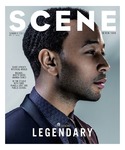 John Legend
and Colombian rocker Juanes perform outside the Eloy Detention Center in Arizona, USA, as part of their
campaign to reform America's immigration and incarceration procedures
.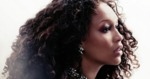 In a Twitter posting, popular British singer
Rebecca Ferguson
reveals that she has been asked to sing at the Presidential Inauguration of Donald Trump but
will only agree to perform if she can sing Strange Fruit
, the 1939 song about the lynching of black men, made famous by
Billie Holiday
.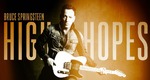 During an interview on the podcast WTF With Marc Maron,
Bruce Springsteen
criticises US President Elect Donald Trump, stating, "I've felt disgust before, but never the kind of fear that you feel now." He goes on to add, "When you let that genie out of the bottle - racism, bigotry, intolerance - when you let those things out of the bottle, they don't go back in the bottle that easily. If they go back in at all."