Random selection from around 2,600 Facts
Click to filter results
Politics
Eighteen political protesters are killed and over 400 are injured in
The Peterloo Massacre
at St Peter's Field, Manchester, UK, when British cavalry charge into a crowd of 60 – 80,000 people that have gathered to demand the reform of parliamentary representation. This infamous incident will inspire the song Ned Ludd Part 5 on electric folk group
Steeleye Span
's 2006 album Bloody Men, and the song Peterloo by The Oldham Tinkers.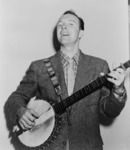 Pete Seeger
plays at Oberlin College, Oberlin, Ohio, USA.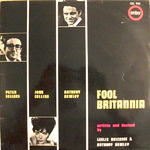 Anthony Newley
, Leslie Bricusee, Peter Sellers, Joan Collins and others record the LP Fool Britannia for London Records in New York City, USA. The album features skits based on the recent Profumo Scandal which rocked the British political establishment. In the studio watching the recording are celebrities including
Sammy Davis Jr
, Vivien Leigh and Roddy McDowell. The album will peak at No10 in the charts.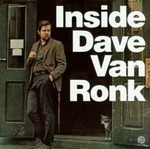 Jim Kweskin And His Jug Band,
Phil Ochs
, Koerner, Ray And Glover, Len Chandler and
Dave Van Ronk
play in The Yong Folk Show at The
Arie Crown
Theater, McCormick Place, Chicago, Illinois, USA.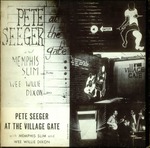 Pete Seeger
,
Memphis Slim
and
Willie Dixon
play at The Village Gate,
Greenwich Village
, New York City, USA.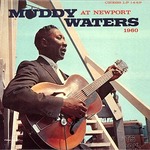 On the day that Martin Luther King is shot dead,
Muddy Waters
and The Hallucinations play at
The Boston Tea Party
, Boston, Massachusetts, USA.
Read More
The Fugs
, Kaleidoscope and Dr. P. H. Martin's Magic Medicine Show [a light show], play at The Crystal Ballroom, Portland, Oregon, USA.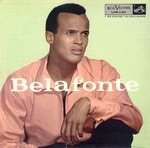 Harry Belafonte
plays
at the Garden State Arts Center
, Holmdel, New Jersey, USA.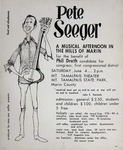 Pete Seeger
plays a benefit concert for congressional candidate Phil Drath at The Mount Tamapais Theatre, Mount Tamalpais State Park, Marin County, California, USA.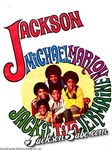 US Congressman Birch Bayh begins a speech in Congress with the words. "Mr President, I desire to pay tribute to a family of five young black musicians and singers from Gary, Indiana." His speech goes on to praise the
Jackson 5
's contribution not only to music but to the status of black Americans generally, and ends with the words, "Indiana and the nation are proud of the Jackson Five."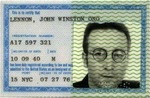 The U.S. Justice Department gives illegal immigrant
John Lennon
sixty days to leave the country voluntarily or face deportation. John will appeal the ruling.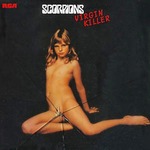 Scorpions release a new LP,
Virgin Killer
, in Europe. The album's cover, featuring a naked young girl, will set in train a controversy in 2008 when when the British Internet Watch Foundation questions whether it might be "potentially illegal" under the Protection of Children Act 1978. Following significant public debate, attempts to have the album banned from appearing on Wikipedia are abandoned.
Read More
Jello Biafra
of anarcho-punk-rock band
The Dead Kennedys
suffers defeat in the attempt to be elected as Mayor Of San Francisco, California, USA. Dianne Feinstein, chair of San Francisco's Board of Supervisors gets 46.63% of the vote, while Senator Quentin Kopp gets 44.72%.
When black children in South Africa adopt
Another Brick In The Wall
by
Pink Floyd
as their anthem, censorship rears its ugly head - the single is banned by the apartheid regime.
In China, the People's Music Press publishes a guide entitled, How To Distinguish Decadent Music, singling out
Elvis Presley
as an example of the 'expression of confused, blind, excitement' and directing right-thinking Chinese folks towards such wholesome home-grown songs as The Nightsoil Collectors Are Descending The Mountain.
The US Senate passes a bill, inspired by a campaign started by
Stevie Wonder
, to have civil right campaigner Dr Martin Luther King's birthday recognized as a national holiday in the USA. The bill is passed by a majority of 78 votes to 22.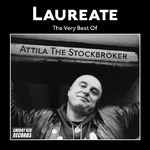 Attila The Stockbroker plays at Pennyies, Norwich, England, UK, Europe, supported by The Neutroics.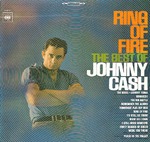 Johnny Cash
is honoured with the Shalom Peace Award from the Jewish National Fund at a testimonial dinner held in The Peabody Hotel, Memphis, Tennessee, USA.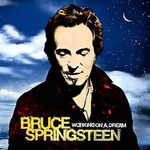 R.E.M.,
Bruce Springsteen
,
John Fogerty
and
Bright Eyes
play a concert in support of US Presidential candidate John Kerry at the Xcel Energy Center, St Paul, Minnesota, USA.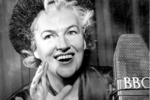 A train is named Gracie Fields
in honour of the world-famed singer and actress from Rochdale, Lancashire, England, UK, Europe. The new nameplate on the Northern Rail Class 156 train is is unveiled at Manchester Victoria Station by
Gracie Fields
' nephew, Douggie Wakefield, in the presence of the mayors of Rochdale and Manchester.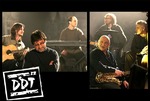 Russian rocker
Yury Shevchuk
, leader of Russian band
DDT
,
clashes openly with Russian Prime Minister Vladimir Putin
at a charity literary-musical evening for children with cancer and leukemia in St. Petersburg, Russia, Europe.
John Rich of Big And Rich earns $20,000 for St. Jude Children's Research Hospital as the winning project manager for a four-page Donald Trump Collection advertising presentation on NBC tv's The Celebrity Apprentice in the USA.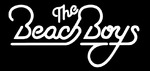 Bruce Johnston
of The
Beach Boys
is
harshly critical of US President Barack Obama
while signing autographs for fans in New York City, USA. Johnson reputedly describes the president as "a socialist asshole".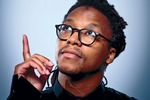 Rapper
Lupe Fiasco
is removed from the stage by security at a concert in Washington DC, USA, after making anti-Obama comments during the president's second presidential inauguration.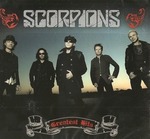 James Kottak, drummer of The Scorpions, is released from jail in Dubai, United Arab Emirates, Asia, where he was serving time for insulting Islam, raising his middle finger and being under the influence of alcohol while in transit at Dubai airport.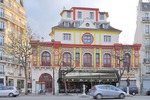 Over
80 people are killed during a horrific terrorist attack
on
The Bataclan Theatre
, Paris, France, Europe, during a gig by
The Eagles Of Death Metal
.
Read More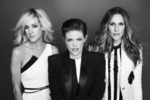 The
Dixie Chicks
play at Gexa Energy Pavilion, Dallas, Texas, USA.
Culture Minister Matt Hancock is to raise concerns with London Mayor Sadiq Khan
over the Metropolitan Police's use of the controversial
Form 696
which requires venues in London, England, UK, Europe, to supply the names, stage names, addresses and phone numbers of all promoters and artists participating in an event - particularly if a night "predominantly features DJs or MCs performing to a backing track". Originally introduced in London, the form has since been adopted by sixteen other police authorities, and fears are widespread that it has racist implications and is intended particularly to target black and Asian musics such as Grime and hip-hop.
It is reported that British
Britney Spears
is playing in Yarkon Park, Tel Aviv, Israel, during her Live In Concert tour, the Israeli Labour Party cancels its election for a new chairperson, fearing that voters might choose to attend the concert rather than the ballot box. In the event, Spears attracts 60,000 people.
Because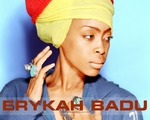 In
an interview published today
by entertainment media outlet Vulture, Eryka Badu claims that she can see the "good" in Adolf Hitler and other controversial figures, including Nation of Islam leader Louis Farrakhan. Her comment swiftly draws criticism from Anti-Defamation League chief Johnathan Greenblatt who calls on her to issue an immediate publiuc apology.