Random selection from around 190 Facts
Click to filter results
Nostalgia
The earliest known mention of the
Hollywood Sign
(originally reading Hollywoodland) in Los Angeles, California, USA, appears in the local newspaper Holly Leaves. The article, reports that the soon to be built Mulholland Highway will extend "…from the western end of the (Griffith Park) road, under the electric sign of Hollywoodland, around Lake Hollywood and across the dam." The sign will
inspire lyrics in numerous songs
including Hollywood Sign by
Peter Sarstedt
, Feelin' Alive by The
Jonas Brothers
(2010) and Party In The USA by
Miley Cyrus
(2009).
Red Foley
records That Silver-haired Daddy Of Mine, Whoopee-Ti-Yi-Yo, Cowboy's Dream, they Cut Down the Old Pine Tree and Little Rosewood Casket, in Chicago, Illinois, USA.
Romeo Challenger is born in St John's, Antigua, West Indies. He will find success as drummer with the bands
Black Widow
and
Showaddywaddy
.
Henry Gross, lead guitarist of Sha-Na-Na is born in Brooklyn, New York City, USA.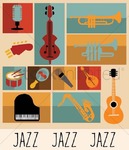 It is reported in the Wiltshire Gazette, that "the
spirit
of rivalry between modern and trad jazz may at last be ending. Paul Henry, promoter of Club 60 and leader of Club 60 Quintet and John Cole chairman of Swindon Trad jazz Club and leader of the Ray River Jazz Band have been cooking up a little plot. Paul will stand in with the River Ray Jazz Band at Walcot and play tenor sax, and reciprocating the gesture John will play trumpet with Club 60 Quintet at The Deer's Leap."
The Ray River Sextet play at the Trad Jazz Club, Walcot Common Room, Walcot,
Swindon
,
Wiltshire
, UK.
The Royal Variety Show at The Prince Of Wales Theatre, London, England, UK, Europe, features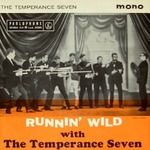 The
Temperance Seven
play at St. George's Hall, Bradford, England, UK, Europe, supported by Ed Corrie's Concord Jazzband.
Temperance Seven
, The Mudlarks, Michael Cox,
Bert Weedon
, Joan Small and Tommy Sanderson And The Sandmen play at The Granada, Edmonton, England, UK, Europe.
The
While
The Beatles
are rehearsing for the BBC-organised
Swinging Sound 63
, a trad jazz/beat music package at The
Royal Albert Hall
, London, England, UK,
Paul McCartney
meets actress
Jane Asher
, soon to become his girlfriend. She will inspire songs including
All My Loving
,
And I Love Her
,
I'm Looking Through You
,
You Won't See Me
,
We Can Work It Out
,
Here, There and Everywhere
, and
For No One
. For the record, the
Royal Albert Hall
show also features
Del Shannon
,
The Springfields
,
Rolf Harris
,
Shane Fenton
,
Kenny Lynch
,
The Vernons Girls
and
Lance Percival
, and is compered by jazz veteran
George Melly
. The
Rolling Stones
also go along to hang out with
The Beatles
.
Ian Whitcomb
records N-N-Nervous at RCA Studios, Hollywood, Los Angeles, California, USA. His session band includes
James Burton
on guitar, Jim Horn on Sax, Delaney Bramlett on bass and Mickey Conway on drums. Despite the success of Whitcomb's previous disc, You Turn Me On, this one will bomb.
Sha Na Na,
Elvin Bishop
and Tower Of Power play the last of four nights at the Fillmore West, San Francisco, California, USA.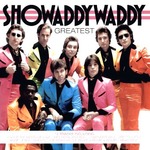 Showaddywaddy
play at The O asis, Swindon, Wiltshire, England, UK, Europe.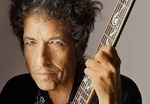 The three-day long 2006 International
Bob Dylan
Congress enters its second day in Frankfurt, Germany, Europe. Artists participating include Jewels And Binoculars, FSK and Wiglaf Droste.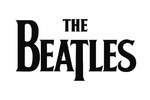 The Rex acoustic guitar on which
Paul McCartney
of
The Beatles
learned his first chords is
sold for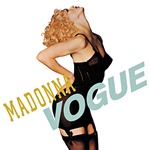 A nude photograph
of
Madonna
, taken in 1979, sets a new record when it sells for $37,500 (£26,000) at Christie's auction house in New York City, USA.
Heritage Toronto unveils its first commemorative plaque celebrating the Yorkville, Toronto, Canada, music scene. The first plaque is placed at "the birthplace of Canadian song", the Riverboat Coffeehouse at 134 Yorkville Avenue. Opened in 1964, The Riverboat was the best-known coffeehouse in Canada, hosting gigs by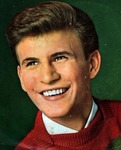 An oldies nostalgia cruise sets off from Tampa, Florida, USA, to Cozumel, Mexico, Central America. Live entertainment is provided during the five days of the voyage by
Frankie Avalon
,
Bobby Rydell
,
The Drifters
,
The Platters
,
Little Anthony
And The Imperials,
Lesley Gore
and Lou Christie.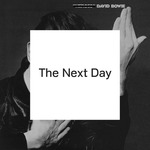 Saxophonist
Steve Elson
adds his parts to tracks including Where Are We Now and Dirty Boys for the
David Bowie
album The Next Day at The Magic Shop, New York City, USA.
Read More
At Julien's Auctions in Beverly Hills, Los Angeles, California, USA,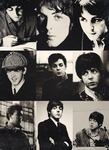 The yellow door from
Paul McCartney
's childhood home at 20 Forthlin Road in Liverpool, England, UK, Europe, is sold at auction for $7,700.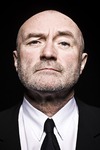 Phil Collins
announces that he is
donating his collection of artefacts connected with the 1836 Battle Of The Alamo
to the official Alamo Museum in San Antonio, Texas, USA.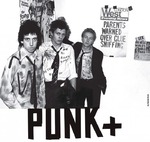 The Punk Show, an exhibition
featuring photographs of
The Clash
,
Sex Pistols
, Buzzcocks,
Billy Idol
,
The Ramones
and more, opens at Rockarchive Gallery, Islington, London, England, UK.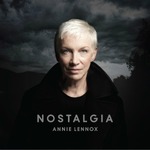 Annie Lennox
releases her new album,
Nostalgia
, as a CD, vinyl LP, DVD and digital download on Universal Records in Germany, Europe. The album consists of cover versions of classic songs.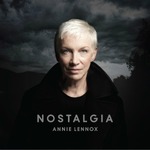 Annie Lennox
releases her new album,
Nostalgia
, as a CD and as a digital download in Australia on Universal Records. The album consists of cover versions of classic songs.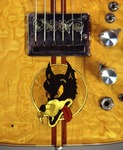 Wolf
- a guitar played for much of his career by
Jerry Garcia
of The
Grateful Dead
- fetches
over $1.9m at an auction
in the Brooklyn Bowl music venue in New York City, USA. Ther guitar which was built in 1973 for $1500, is now the third most expensive guitar ever sold.