Random selection from around 4,900 Facts
Click to filter results
Movie
Ted Heath And His Music record Rag Mopp, Didn't We, Go To Sleep and Beautiful Lovable for
Decca Records
in London, UK.
Dean Martin
records Wham! Bam! Thank You, Ma'am! and The Peddler's Serenade for
Capitol Records
in Hollywood, Los Angeles, California, USA.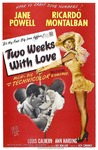 The romantic MGM movie musical
Two Weeks With Love
, starring Jane Powell and Ricardo Montalban, is released in France, Europe.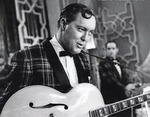 Bill Haley
And His Comets play at Brooklyn High School, Cleveland, Ohio, USA. Also on the bill are
Elvis Presley
and
Pat Boone
. Presley is paid $350 for a twenty minute set, and the event is filmed for a teen movie, The Pied Piper Of Cleveland. The movie never materialises.
The Searchers
, opens at The State Theatre, Lubbock, Texas, USA, for three weeks. While it is there, it is seen by local musicians
Buddy Holly
and
Jerry Allison
who are so taken by Wayne's catch-phrase, '
That'll Be The Day
', that they write a song of that title when they return home. The title of the same movie will later also inspire the name of a popular Liverpool band of the 1960s.
A new John Wayne movie,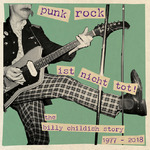 Steven John Hamper is born in Chatham, Kent, England, UK. He will find success as
Billy Childish
, a painter, author, poet, photographer, film maker, singer and guitarist. He will lead and play in bands including The Pop Rivets, Thee Milkshakes, Thee Headcoats, and The Musicians of the British Empire, primarily working in the genres of garage rock, punk and surf. A prolific musician, he will release more than 100 albums.
Stan Kenton
conducts The Los Angeles Neophonic Orchestra performing Fanfare For The New, Prelude And Fugue, Music For An Unwritten Play and Piece For Soft Brass, Woodwinds And Percussion in Studio A, Capitol Tower Studios, Vine Street, Hollywood, Los Angeles, California, USA.
MGM extends its existing three film contract with
Elvis Presley
to include four more movies at a fee of $850,000 each.
Bob Dylan
's live album Hard Rain enters the
Billboard
US albums chart where it will peak at No17 during a five-week run.
Liza Minelli enters the Betty Ford Drug Center, Milwaukee, Wisonsin, USA, for treatment.
Composer, bandleader, pianist and electronic music inventor
Raymond Scott
dies aged 85 in North Hills, California, USA. His melodies, adapted by
Carl Stalling
, were heard in over 120 Warner Bros. Looney Tunes and Merrie Melodies cartoons.
On their
Into The Millennium
tour, The Backsteet Boys play in the Stadio Comunale, Via Reggio, Italy, Europe.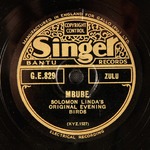 The three impoverished daughters of South African songwriter
Solomon Linda
, who composed the song variously known as Mbube, Wimoweh or
The Lion Sleeps Tonight
, in 1939,
win a lengthy court battle which secures them 25% of all past and future royalties from the song
. Linda was a cleaner at a Johannesburg record company when he wrote the song, but he received virtually nothing for his work, dying with just $25 in his bank account in 1962. The song has been recorded by, to name but a few,
Pete Seeger
[as
Wimoweh
],
The Kingston Trio
,
The Tokens
,
Karl Denver
[as
Wimoweh
],
Robert John
,
Tight Fit
,
Brian Eno
and
R.E.M.
It was also prominently featured in the Disney film
The Lion King
, from which usage alone it was estimated to have earned $15m.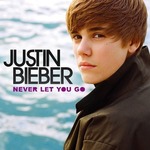 Justin Bieber
plays a Valentine's Day concert at The Hollywood, Palladium, Hollywood, California, USA.
At the 82nd Oscar Awards ceremony in the Kodak Theatre, Hollywood, California, USA, the award for Best Original Song is won by The Weary Kind from the film Crazy Heart. The song is written by
Ryan Bingham
and T Bone Burnett. Best Original Score goes to Michael Giacchino for Up.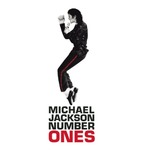 The Swarovski-crystal-studded glove worn by
Michael Jackson
during his
1984 Victory Tour
sells for $190,000 [£127,000] in an auction
at
Planet Hollywood
, Las Vegas, Nevada, USA.
Grammy-winning Latin rock band
Mana
is inducted into
The RockWalk
, at the original Guitar Center location on Sunset Boulevard in West Hollywood, Los Angeles, California, USA
Cee Lo Green
presents his Cee Lo and Friends show at Planet Hollywood Resort And Casino, Las Vegas, Nevada, USA.
Coldplay
are filming the video for their song
True Love
on Venice Beach, Los Angeles, California, USA.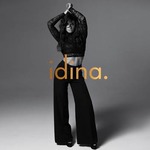 Idina Menzel
releases a new LP, Idina, on Warner Bros. Records worldwide.