Random selection from around 5,300 Facts
Click to filter results
Movie
Jack The Ripper
claims his first [documented] victim, a prostitute called Mary Ann Nicholls in Whitechapel, London, UK. Although the full total of his victims is unknown, he will slaughter at least four more ladies of the night, [Annie Chapman, then Elizabeth Stride, Catherine Eddowes and Mary Kelly]. The Ripper's horrific crimes will inspire the comedy-rock'n'roll song
Jack The Ripper
in 1963 by
Screaming Lord Sutch
. Melodically, Jack The Ripper takes its inspiration directly from the 1960 hit
Alley Oop
by
The Hollywood Argyles
.
Wayne King
And His Orchestra record Illusive Romance for
Victor Records
in Chicago, Illinois, USA. The track is part of a soundtrack for the silent film Fall Of A Nation.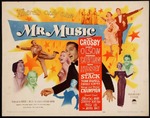 The movie musical
Mr. Music
, starring
Bing Crosby
,
Peggy Lee
,
Groucho Marx
and
The Merry Macs
, goes on general release in the USA.
Anthony Newley
records Goldfinger, in London, UK. It is intended as the title song for a forthcoming James Bond film, but Newley's version will not be used in the film.
Elvis Presley
continues filming studio-based scenes for his seventeenth movie,
Girl Happy
, at MGM Studios, Culver City, California, USA.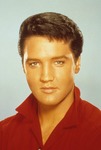 Elvis Presley
has a private screening of films at
The Memphian
Cinema, Memphis, Tennessee, USA.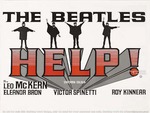 In Obertauern, Austria, Europe,
The Beatles
finish seven days of filming scenes for their second film,
Help!
, provisionally titled Eight Arms To Hold You On this day they are filmed miming to Ticket To Ride.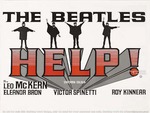 The Beatles
film a washroom sequence at Twickenham Film Studios, St Margaret's, Twickenham, UK, for their second film, Help!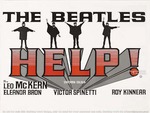 The Beatles
film the opening sequence for their film,
Help!
In Ailsa Avenue, St Margaret's, Twickenham, UK.
Read More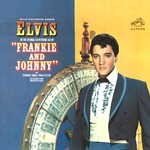 Elvis Presley
continues with filming of his next movie,
Frankie And Johnny
, at Goldwyn Studios, Hollywood, Los Angeles, California, USA.
Jefferson Airplane
record White Rabbit, for their second LP,
Surrealistic Pillow
, in Studio B, RCA's Music Canter Of The World, 6363 Sunset Boulevard, Hollywood, California, USA. Airplane singer Grace Slick had written the song while still a member of her previous band, The Great Society.
Read More
Barbra Streisand
is in Garrison, New York State, USA, filming scenes for the movie Hello Dolly.
Read More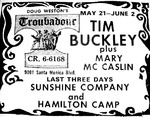 Tim Buckley
and Mary McCaslin play the third of thirteen nights at Doug Weston's Troubadour, Hollywood, Los Angeles, California, USA.
Filming of The
Rolling Stones
for French avant-garde director Jean-Luc Godard's documentary film
One By One
continues at
Olympic Studios
, London, England, UK, Europe. The film will be released under title Sympathy For The Devil.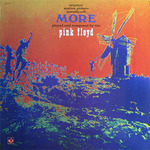 Pink Floyd
release a new album,
More
, in the UK. The album features their music for the film More, directed by Barbet Schroeder.
While rehearsing at London's Country Club, UK rock bandleader
Graham Bond
is arrested on a 'contempt of court' charge that dates back two years. He is taken to Pentonville Prison and additionally remanded in custody on a bankruptcy charge.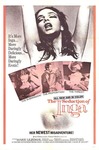 A Swedish soft porn movie,
The Seduction Of Inga
, has its premiere. Directed by American Joseph W Sarno, it might have been totally forgotten, except that the theme music, Inga's Theme, was composed by Björn Ulvaeus and Benny Andersson, later to form
Abba
.
The film
The Jazz Singer
, starring
Neil Diamond
as a young Jewish cantor with a secret life as a jazz singer, is premiered in Century City, California, USA. The film is a re-make of an
Al Jolson
movie, originally released in 1927.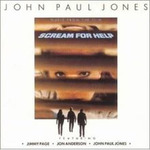 The film soundtrack LP,
Scream For Help
, composed by
Led Zeppelin
bassist John Paul Jones, is released on
Atlantic Records
.
Motley Crue
drummer
Tommy Lee
to banish evil demons which his wife, Pamela Anderson, believes have been affecting his behaviour.
It is reported that Hollywood spiritualist Father Gilberto has performed an exorcism on former
The film
North Country
, starring Charlize Theron, is released in France and Switzerland. The movie features several Dylan songs, including the newly-recorded Tell 'Ol Bill.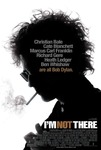 The film I'm Not There, directed by Todd Haynes, goes on general release in Israel, Asia. In the film, which claims to be 'Inspired by the music and the many lives of
Bob Dylan
', six different actors depict separate facets of Dylan's life and public persona. Dylan himself does not appear.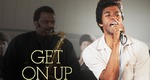 The music biopic
Get On Up
, based on the life of
James Brown
, opens at cinemas in Germany and Austria, Europe.