Random selection from around 26,000 Facts
Click to filter results
Important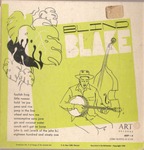 Blind Blake
And His Royal Victoria Hotel Calypsos release a new 2-EP 45rpm set, A Second Album Of Bahamian Songs, on Art Records in the USA.
Fred Knobloch is born in Jackson, Mississippi, USA. He will go on to earn hits as a solo artist and as a member of Schuyler, Knobloch And Overstreet during the 1980s. He will also write Meanwhile for
George Strait
and Back In Your Arms Again for Lorrie Morgan.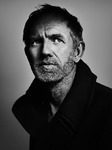 Anton Johannes Gerrit Corbijn van Willenswaard is born in Strijen, Netherlands, Europe. He will find massive international acclaim as
Anton Corbijn
, the long-term creative director behind the visual output of
Depeche Mode
and
U2
. Corbijn's unique style has also graced works by
Coldplay
, Nirvana,
Bryan Adams
and others.
Lloyd Price
scores his first
Billboard
Hot 100 Singles Chart hit in the USA, when
Just Because
enters the chart, where it will peak at No29 during a run of six weeks on the chart. The song's melody is inspired by
A Little Word
(1956) recorded by fellow New Orleans-based performers,
Shirley And Lee
. Looking further back, the melody of A Little Word is clearly derived from the aria Caro Nome in the 1851 opera Rigoletto by Verdi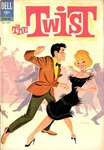 The Twist
, by
Chubby Checker
reaches No1 in
Cashbox
magazine's chart of the best-selling pop singles in the USA.
Read More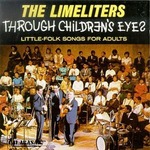 Popular folk group The
Limeliters
record a live album,
Through Children's Eyes
, accompanied by a 70-strong children's choir, at The Berkeley Community Theater, Berkeley, California, USA, for
RCA
Victor Records
.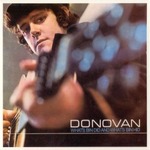 Donovan releases his debut LP,
What's Bin Did And What's Bin Hid
on
Pye Records
in the UK.
Bluegrass fiddler
Earl Johnson
dies aged 78 of a heart attack, in Georgia, USA.
Julie Driscoll releases her debut single, Don't Do It No More, on
Parlophone
Records in the UK.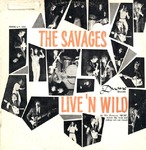 The Savages
record the LP Live 'N Wild at The Hub, in The Princess Hotel, Hamilton, Bermuda, Caribbean.
Read More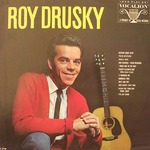 Roy Drusky, with producer Jerry Kennedy, records When The Snow Is On The Roses, Warm And Tender and Shadow Of Her Mind, in Columbia Recording Studio, 804 16th Avenue South,
Nashville, Tennessee
, USA.
The Soul Flutes
record Try A Little Tenderness, In The Wee Small Hours, Cigarettes And Coffee and other tracks at
Van Gelder Studio
, Englewood Cliffs, New Jersey, USA, for CTI Records.
The British Board of Trade releases figures showing that, for the first time in the history of the British recording industry, album production has outstripped singles. Of almost 42m discs produced in the first five months of 1969, 23m were albums and only 19m singles.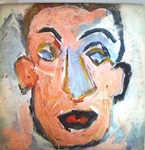 The final overdub session for the
Bob Dylan
album
Self Portrait
is held in
Columbia Records
Music Row studio,
Nashville, Tennessee
, USA. Charlie Daniels adds guitar and Albert W. Butler adds sax and clarinet to the song Alberta.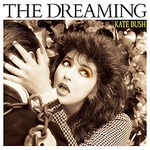 Kate Bush
releases her fourth album,
The Dreaming
, in the UK.
James Brown
,
Michael Jackson
and Prince perform together onstage at The Beverly Theatre in Los Angeles, California, USA. The music they perform is, regrettably, unmemorable, but the event is one which will never be repeated.
Simon Townshend releases a new single, I'm The Answer, produced by his brother
Pete Townshend
of The Who.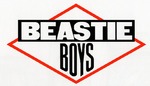 Licenced To Ill, the debut album by white rap-rockers The
Beastie Boys
, becomes the first rap album to top the
Billboard
Albums chart in the USA, where it remains for seven weeks.
Read More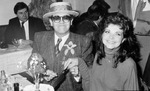 It is announced by
Elton John
's manager, John Reid, that the star and his wife Renate Blauel have decided to 'continue living apart', but have no plans for a divorce.
Read More
Sacrifice
/Healing Hands by
Elton John
reaches No1 in the UK singles chart for the first of five weeks.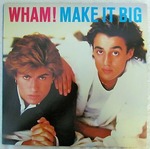 Make It Big
by Wham! is certified as a five-times platinum album by the
R.I.A.A.
in the USA.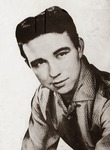 Rock'n'roll singer, guitarist and recording artist Johnny Carroll dies aged 57 at Baylor Hospital, Dallas, Texas, USA, following a failed operation to treat a congenital liver ailment.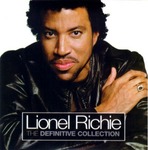 Lionel Richie
's second wife, Diana Alexander, files for divorce in Los Angeles Superior Court, Los Angeles, California, USA, citing 'irreconcilable differences'.
Read More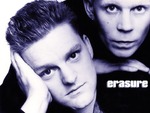 Erasure
release a new album, Nightbird, on
Mute Records
in the UK.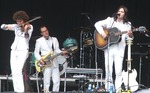 When
Bright Eyes
end their UK tour
at The Astoria
, London,
Morrissey
is in the audience to see them. Support band is Rilo Kiley.
Parks vs LaFace Records
- brought on behalf of civil rights campaigner Rosa Parks against the hip-hop duo
Outkast
and their producer and record labels, is settled with Parks being paid an undisclosed cash settlement and the duo agreeing to work with the Rosa and Raymond Parks Institute for Self Development in creating educational programs about the life of Rosa Parks. The record labels and
Outkast
admitted to no wrongdoing.
A lwasuit -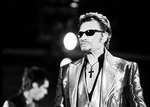 Johnny Hallyday
, known for many years as 'The French Elvis',
leaves Cedars Sinai Hospital
, Los Angeles, California, USA, having recently undergone surgery for colon cancer.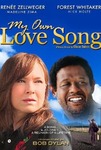 The movie
My Own Love Song
, whose soundtrack includes music written by
Bob Dylan
[including Life is Hard from his 2009 album
Together Through Life
] premieres in France, Europe. A road movie, it stars Renee Zellweger, Forest Whitaker, Madeline Zima and Nick Nolte.
Following an unauthorised online leak
Taylor Swift
rush-releases her new single,
Mine
, to digital retailers two weeks earlier than planned.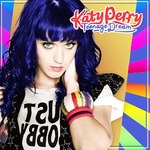 Katy Perry
and
Kanye West
shoot a
sci-fi themed video for their duet, E.T.
, a re-mix version of a track from Perry's album
Teenage Dream
.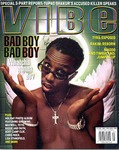 Rapper
Puff Daddy
, aka
Sean Combs
, is
awarded an honorary degree in humanities
from Howard University, Washington DC, USA.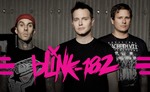 Travis Barker of
Blink-182
and his ex-wife Shanna Moakler are arrested for making 'criminal threats', allegedly including threats of extreme violence, against each other at a residence they share in Los Angeles, California, USA.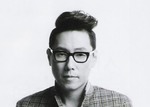 Yoon Jong Shin
releases a new single, Thank You, on CJE+M Records in South Korea, Asia.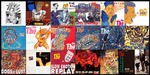 Andy Dog Johnson
, an artist best-known for his Some Bizarre label record sleeves,
dies aged 57
of a brain tumour, in England, UK.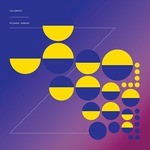 Ricardo Donoso
releases a new LP, Calibrate, on Denovali Records.