Random selection from around 1,200 Facts
Click to filter results
Cars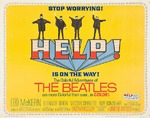 The Beatles
continue filming battlefield scenes for their second feature film,
Help!
, at Knighton Down, Salisbury Plain, Wiltshire, UK. During filming, someone breaks into
John Lennon
's car and steals some clothing.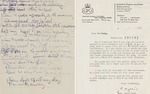 The GPO sends a bill to
John Lennon
of
The Beatles
demanding an overdue payment of £12 and 3/- in respect of his car radiophone.
Lennon uses the back of the bill to scrawl the lyrics for a new song
, I'm Only Sleeping, which will be recorded soon after for the album Revolver.
Bassist Pete Quaife is reported to be quitting
The Kinks
after injuries suffered in a road accident have left him unable to perform for three months.
The
Velvet Underground
play the first of three nights at the Family Dog, Playland-On-The-Beach, Great Highway, San Francisco, California, USA.
Johnny Cash
performs for US President Richard Nixon in the East Room of The White House, Washington DC, USA. Cash sings three songs specially requested by the President - A Boy Named Sue, Okie From Muskogee and Welfare Cadillac, the last of which castigates black people on welfare who drive Cadillacs while other working people struggle to get by. (N.B.
Other reports say
that Cash did not sing Okie or Cadillac, substituting those songs with Man In Black and What Is Truth)
Keith Emerson
and Carl Palmer [
Emerson, Lake And Palmer
],
Labi Siffre
, Ronnie Scott, Jim Cregan [Family], Brian Gibson [Geordie] and Tony Norton [Jigsaw] take part in a Pop Star Celebrity Race at Brands Hatch, near Swanley, Kent, UK. Jazzman Ronnie Scott wins the race. Also in attendance are Suzi Quatro and Don Powell [
Slade
].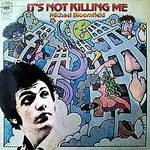 Mike Bloomfield
, lead guitarist on
Bob Dylan
's album
Highway 61 Revisited
, is found dead of a heroin overdose in a parked car in San Francisco, California, USA.
Blind Joe Hill
, billed as The One-Man-Blues-Band, records his album First Chance, in Hollywood, California, USA. The LP includes the tracks Big Butt Woman, Lickin' Gravy Baby, Wake Me Up In The Morning, Highway 13, Darling, I Love You, Blind Joe Special, First Change, P. D. Blues, I Can't Do What I Used To Do, You Got Me Dizzy and I'm Travellin'.
Nikki Sixx and Tommy Lee of
Motley Crue
are partying at the home of record producer Roy Thomas Baker in Los Angeles, California, USA. Sixx sets off in his Porsche to rendezvous with
Lita Ford
at her house. Reaching speeds in excess of 90 mph, he wraps the German sports car around a telephone pole. A couple driving by pull Sixx into their car and take him to the hospital, where he is treated for a separated shoulder.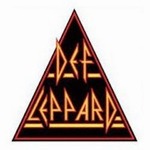 It is reported that
Def Leppard
drummer Rick Allen, who lost his left arm in a car crash the previous December, is planning to return to playing with the band. He is rehearsing with a second drummer, Jeff Rich, who will play more complicated parts while Allen keeps the beat.
Record Producer Alex Sadkin (
Simply Red
,
Bob Marley
,
Duran Duran
) dies in a Miami, Florida hospital, from injuries sustained in a car crash in the Bahamas.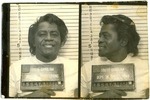 James Brown
pleads guilty in Aiken Circuit Court in South Carolina, USA, to charges of gun possession and resisting arrest. Brown was arrested in May after leading police on a car chase.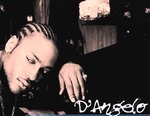 R'n'b vocalist
D'Angelo
is hospitalised with damaged ribs after a car crash on State Route 711, Virginia, USA.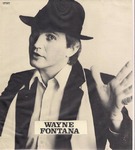 Troubled former 60s pop idol
Wayne Fontana
sets fire to a debt collector's car
while the man is still inside the vehicle. The debt collector had arrived at Fontana's home in Glossop, Derbyshire, UK, to collect £527.12 relating to a disputed parking fine.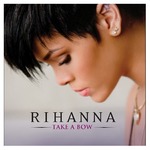 R'n'b singer
Rihanna
is punched in the face by her boyfriend
Chris Brown
, while in his car in Los Angeles, California, USA.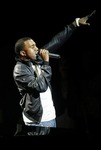 Kanye West
's Porsche Panamera
crashes into an unoccupied house
near Diamond Head in Honolulu, Hawaii, USA. Soon after, the car is reported stolen.
Kanye West
was not on the island at the time of the crash.
James Blunt
plays at Chevrolet Hall, Belo Horizonte, Brazil, South America.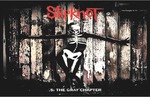 Slipknot
release their new album,
.5: The Gray Chapter
on Roadrunner Records in Belgium and The Netherlands, Europe, and in Australia,
Oceania
.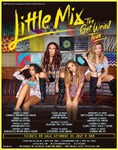 On their
Get Weird
tour,
Little Mix
play at Genting Arena (NEC), Birmingham, England, UK.
Read More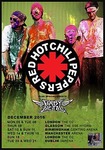 On their
The Getaway World Tour
The
Red Hot Chili Peppers
play at The Toyota Center, Houston, Texas, USA.