Random selection from around 1,200 Facts
Click to filter results
Cars
outrage
, as it is termed, by residents of that section. The dance in question originated at a suburban resort and is officially known as the Chevy Chase Glide." The dance had been introduced at Chevy Chase Lake resort to appease customers annoyed by the resort's recent ban on "freak dancing", which included The Bunny Wiggle, The Grizzly Hug and other "animal dances" often associated with ragtime and jazz music.
The Washington Post reports that "Residents of Chevy Chase are up in arms over the dances that are being practiced at an amusement park, and it comes from a well known source that a movement will be started to suppress the
Popular vocalist
Mindy Carson
plays the tenth night of a two-week season at the Thunderbird Hotel, Las Vegas, Nevada, USA.
Jimmie Osborne
, with Sid Nathan as producer, records Automobile Baby, Mama Don't Agree, This Evil Life Don't Pay and Don't Slam The Door at King Recording Studio, 1540 Brewster Avenue, Cincinnati, Ohio, USA.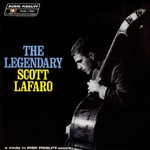 Jazz bassist
Scott LaFaro
dies aged 25 in a car crash on US20 in Flint, New York State, USA.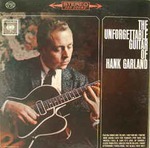 Revered Nashville-based session guitarist
Hank Garland
is allowed to return home after being in hospital for three months following injuries sustained in a car smash.
Craig Douglas
plays at Matrix Hall, Fletchamstead Highway, Coventry, Warwickshire, UK.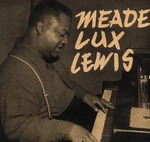 Legendary boogie-woogie jazz pianist Meade Lux Lewis dies in a car crash in Minneapolis, Minnesota, USA. Rear-ended at 80 miles per hour, his car hits a tree, and Lewis is crushed to death.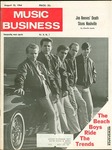 The
Beach Boys
are featured on the cover of Music Business magazine in the USA. The magazine includes a feature entitled The
Beach Boys
Ride The Trends, a reference to how the band has moved on from surf songs to car songs.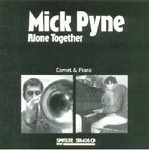 After driving home from a gig in Great Yarmouth, jazz pianist and in-demand session player
Mick Pyne
dies of an unexpected internal haemorrhage in London, England, UK.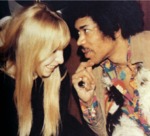 Monika Dannemann
, who had been a girlfriend of both
Jimi Hendrix
and Uli Jon Roth of Scorpions, commits suicide at the age of 50, by inhaling carbon monoxide in her Mercedes at her home in Sussexx, England, UK, Europe. Two days earlier, Dannemann had been found guilty of contempt of court for breaching an order of the High Court of England and Wales not to repeat allegations she had previously made against another of hendrix's girlfriends,
Kathy Etchingham
.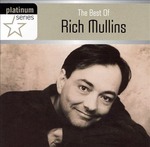 Contemporary Christian singer-songwriter
Rich Mullins
dies when his jeep rolls over on I-39 north of Bloomington, Illinois, USA. When a passing semi-trailer truck swerves to avoid the overturned Jeep, Mullins, is hit by the oncoming vehicle and dies instantly.
Alien Ant Farm
are involved in a tour bus crash in Spain, Europe. Their driver is killed, vocalist Dryden Mitchell suffers serious back injuries, guitarist Terry Corso breaks his ankle, bassist Tye Zamora injures his foot and drummer Mike Cosgrove is treated for cuts and bruises.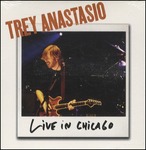 In the early hours of the morning, former
Phish
frontman
Trey Anastasio
is
arrested by Patrolman Andrew Mija on a charge of driving while intoxicated
in Whitehall, New York State, USA. The musician fails sobriety tests and is found to be carrying Xanax, Percocet, and Hydrocodone.
Pete Doherty
is in court in Cheltenham, England, UK, Europe, facing charges of reckless driving and possession of drugs.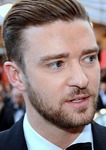 Justin Timberlake
is spotted riding his motor bike on the streets of Beverly Hills, California, USA.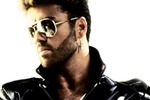 When
George Michael
crashes his silver Land Rover
into a lorry near Newbury, Berkshire, England, UK, Europe, he is detained by police for several hours but is released without charge.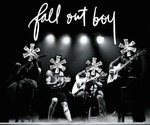 Patrick Stump of
Fall Out Boy
, is
arrested in Hollywood
, California, USA, on a traffic
warrant
relating to his history of driving without a license. He is released shortly after on $15,000 bail.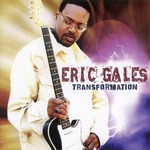 Blues-rock guitar virtuoso
Eric Gales
is
arrested on cocaine possession charges
while unloading band equipment in downtown Memphis, Tennessee, USA. Gales had been released just days earlier after three-years in the Shelby County Correction Center, also on drug charges.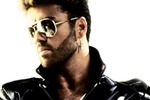 After attending a Gay Pride march,
George Michael
is
arrested when he loses control of his Range Rover
and crashes into the door of photo store Snappy Snaps in Hampsted, London, England, UK.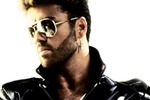 It is revealed that
George Michael
has
completed two weeks in rehab
following a recent car crash in Hampstead, London, England, UK, while under the influence of cannabis. The news emerged when Michael apologised to fans via his website, explaining he is receiving drug counselling.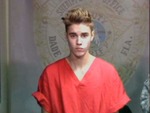 Justin Bieber
is arrested for
driving a rented yellow Lamborghini while under the influence of drink and drugs
, resisting arrest without violence, drag racing and driving on an expired license, in Miami Beach, Florida, USA.

On his
All The Hits All Night Long
tour,
Lionel Richie
plays at The Mercedes Benz Arena, Shanghai, China, Asia.
Read More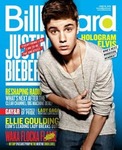 It is reported that charges of driving under the influence, laid against
Justin Bieber
in January in Miami, Florida, USA,
are to be dropped
because the singing idol has agreed to pay a fine and attend anger management classes.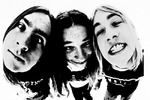 Former
Silverchair
frontman Daniel Johns is
arrested for driving under the influence of alcohol
in Morgan Street, Merewether, Newcastle, Australia.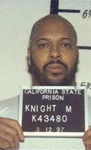 Suge Knight
, co-founder of Death Row Records is
arrested for murder
. The arrest follows Knight becoming involved, earlier in the day, in a fight during the filming of a video including Ice Cube abd Dr. Dre in Compton, California, USA. While reversing his car, Knight runs over and kills a man named Terry Carter.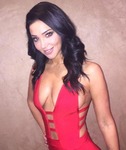 Singer
Tulisa
Contostavlos is
arrested in Southgate, North London
, England, UK, after being breathalysed following a crash near the local underground station.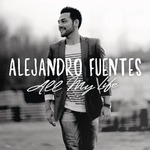 Alejandro "Jano" Fuentes
, a singer who appeared on the Mexican version of The Voice in 2011,
dies aged 45 after being shot multiple times
in his car three days earlier in Chicago, Illinois, USA.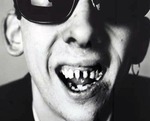 Therese MacGowan, the 87 year old mother of The Pogues' vocalist Shane MacGowan, dies when
her car hits a wall in Co. Tipperary
, Ireland, Europe. Mrs MacGowan is the driver and there are no passengers when the car crashes.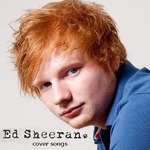 Sergeant Chris Harris, of Norfolk And Suffolk Roads Policing Unit, posts a Twitter message directed at
Ed Sheeran
, criticising him for the lines, "I'm on my way, driving at 90 down those country lanes", in his latest single, Castle On The Hill. The message reads, "Know you want to get home but please slow down."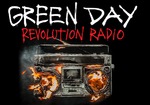 On their
Revolution Radio tour
,
Green Day
play at The Mercedes-Benz Arena, Berlin, Germany, Europe.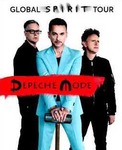 On the third leg of their 100-date
Global Spirit
Tour,
Depeche Mode
play the first of two nights at The Mercedes-Benz Arena, Berlin, Germany, Europe.