Random selection from around 640 Facts
Click to filter results
Clothes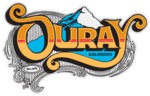 The Elks Band leads a parade through Ouray, Colorado, USA. A novel feature of the band is its new bass drum festooned with eighteen electric lights, of which the local paper declares, "nothing of its size and make up was ever known before." The parade also features two pretty girls dressed in white, each with an electric light on her head.
Alex Steinweiss
is born in Brooklyn, New York City, USA. During World War II, Steinweiss will become
Columbia Records
' advertising manager. During one lunch meeting at Columbia in New York City, company president, Ted Wallerstein, will introduce Steinweiss to an innovation that the company is about to unveil: the long-playing record. Wallerstein asks Steinweiss to develop a jacket for the new format and, with help from his brother-in-law, Steinweiss finds a manufacturer willing to invest about $250,000 in equipment. Steinweiss will establish the original patent for what will become the industry packaging standard, but under his contract with Columbia he will have to waive all rights to any inventions made while working there. Having thus virtually invented the album cover, Steinweiss will remain active until 1973, during which time he is thought to have
designed roughly 2500 covers
, including a striking anti-Nazi sleeve for
Paul Robeson
's 1942 album Songs Of Free Men.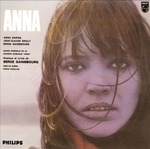 Hanne Karin Blarke Bayer is born in Solbjerg, Denmark, Europe. After moving to Paris, France, at the age of 19, she will find success as fashion model, actress and singer
Anna Karina
.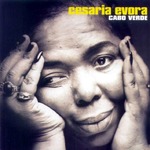 Cesaria Evora
is born in Mindelo, São Vicente, Cape Verde, Macaronesia. She will win international fame as a singer and recording artist. Nicknamed the "Barefoot Diva" for performing without shoes, she will also become known as the "Queen of Morna".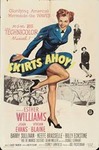 The musical comedy movie
Skirts Ahoy!
, starring Esther Williams, Joan Evans and Vivian Blaine, opens at cinemas in the USA.
Frankie Vaughan
stars during a season in the pantomime Puss In Boots at The Palladium, London, UK.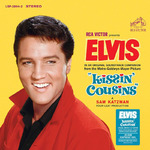 In RCA Studio B,
Nashville, Tennessee
, USA,
Elvis Presley
begins recording vocals for his next movie,
Kissin' Cousins
. His band includes guitarists Scotty Moore, Harold Bradley and
Grady Martin
, backing vocalists
The Jordanaires
, drummers D.J. Fontana and Buddy Harman, bassist Bob Moore, saxophonists Boots Randolph and Bill Justis, pianist
Floyd Cramer
and fiddler Cecil Brower.
The Moray Dance Club presents
The Senators record She's A Mod at Hollick And Taylor Studios in Birmingham, UK. This is the first-ever recording to be released featuring a young drummer from Reddich, John Bonham, who will go on to greater fame as a member of
Led Zeppelin
.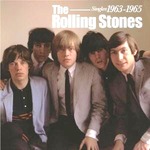 Under the headline, The
Rolling Stones
Gather No Lunch, UK newspaper The Daily Express reveals that the group was recently refused service at the Strand Hotel, Bristol, England, UK, Europe, for not wearing ties. "But ties would get in the soup," observes vocalist
Mick Jagger
.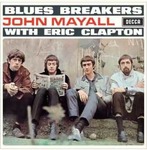 John Mayall
's
Bluesbreakers
, featuring
Eric Clapton
, play at The College Of Fashion, London, England, UK.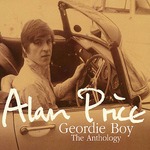 The
Alan Price
Combo, comprising Boots S lade (bass), Roy Mills (drums), John Walters (trumpet), Terry Childs (baritone sax), Steve Gregor (tenor sax) and Pete Kirtley (guitar), starts a residency at The Club A-Go-Go, Newcastle, England, UK, and signs with
Decca Records
.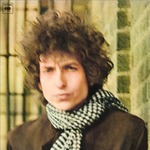 Bob Dylan
is working on the songs Most Likely You Go Your Way (And I'll Go Mine), Temporary Like Achilles, Rainy Day Women Nos 12 & 35, Obviously Five Believers, Leopard-Skin Pill-Box Hat and I Want You, in
Columbia Records
' Studios, Music Row,
Nashville, Tennessee
, USA, for his double album Blonde On Blonde.
Chuck Berry
records Ramona Say Yes, Lonely School Days and other tracks at Ter-Mar Recording Studio, Chicago, Illinois, USA.
Chuck Berry
records Ramona Say Yes, Lonely School Days and other tracks at Ter-Mar Recording Studio, Chicago, Illinois, USA.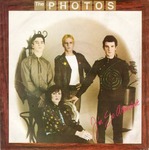 The Photos and Fashion play at Ruffles Night Club, Aberdeen, Scotland, UK, Europe.
Iron Maiden
play at Brunel University, Uxbridge, London, UK. This is their first gig with new member Adrian Smith.
Read More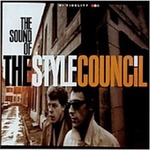 The
Style Council
play a CND benefit show at The Apollo Theatre, Coventry, England, UK, Europe.
Bride and groom both wear pink when Nick Rhodes of
Duran Duran
marries Julie Ann Friedman at Marylebone Registry Office, London, England, UK, Europe.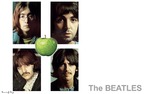 Following Nike's use of
The Beatles
' song
Revoution
in tv ads for their shoes, the group's attorney announces, "
The Beatles
position is that they don't sing jingles to peddle sneakers, beer, pantyhose or anything else. Their position is that they wrote and recorded these songs as artists and not as pitchmen for any product."
The Beatles will go on to sue Nike
and, eventually, the ads will be stopped.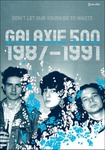 Galaxie 500
play at Club Lingerie, Hollywood, Los Angeles, California, USA.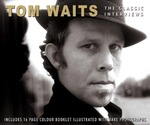 Denim jeans manufacturers Levi's take a full page advertisement in
Billboard
magazine in the USA to apologise to
Tom Waits
for their use of a Waits 'soundalike' in their tv commercials.
Gettin' You Home (The Black Dress Song) by Chris Young is released to radio in the USA by RCA Records.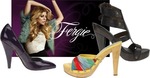 Fergie of
The Black Eyed Peas
launches her own shoe range, entitled Fergie, in Los Angeles, California, USA, with styles ranging in price from $69 to $129.
Dolly Parton
makes an unannounced live appearance for 400 Tennessee Girl Scouts at their badge-giving ceremony in the Pines Theatre, Pigeon Forge, Tennessee, USA. Parton, an honorary member of the Girl Scouts, wore her own uniform to hand out badges, including the Coat of Many Colors patch named after her 1971 song of that name.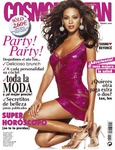 The Forbes Magazine Celebrity 100 list
reveals that
Beyonce
is
set to earn an estimated $87m
from publishing and music sales, touring and other performances, film work, her fashion collection and endorsement deals. The only other singer ahead of her is
Madonna
, at No3 in the list with
Beyonce
at No4.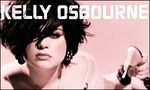 Kelly Osbourne spends Valentine's Day morning in hospital with her friend, the stylist Brooke Dulien, who was
injured by the shattering of a glass door
in The Boom Boom Room, New York City, USA.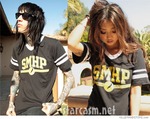 Trace Cyrus
and Kill Brand launch a clothing line called Southern Made Hollywood Paid, featuring shirts, hoodies, bookbags, posters and bracelets.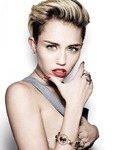 While in Derby, England, UK, Europe, to launch her Miley And Max clothing collection for George at Asda,
Miley Cyrus
pays an unannounced vsit to Silverhill Primary School, making a surprise appearance at the school assembly.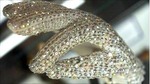 An studded glove worn by
Michael Jackson
during his
Bad Tour
, is
bought for $300,000 (£191,220) at an auction in Julien's, Beverly Hills, Los Angeles, California, USA. A military-style jacket worn by
John Lennon
for a 1966 Life magazine photo shoot, sold for $240,000 (£153,000), and also on sale at the same event were an X-ray of Albert Einstein's brain and a pair of Marilyn Monroe's empty prescription bottles.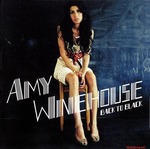 The polka dot chiffon dress worn by
Amy Winehouse
on the cover of her album
Back To Black
is bought for £43,200 [$67,120] by the Museo de la Moda in Santiago, Chile, South America,
at an auction in Kerry Taylor Auctions
, London, UK. Proceeds of the sale go to the
Amy Winehouse Foundation
.