Random selection from around 580 Facts
Click to filter results
Aynsley Dunbar plays with Journey for the first time as their new drummer at the Great American Music Hall, San Francisco, California, USA.
Phil Ochs
,
Arlo Guthrie
and
Bob Gibson
play at
The Quiet Knight Club
, Chicago, Illinois, USA.
A San Francisco insurance company, after being sued by
Janis Joplin
's manager, pays out $112,000 on a policy covering the death of the singer. They had claimed that her death was suicide, but the court agreed with her manager, and a coroner's report, that Joplin died from an accidental overdose.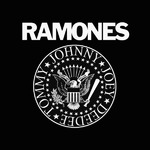 The Ramones
give their first public performance - to an invited audience of friends - at Performance Studios, New York City, USA.
Read More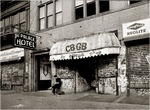 Country blues performer Elly Greenberg plays the last of three nights at CBGBs Club, 315 Bowery at Bleeker, New York City, USA, supported by the "fancy guitar pickin's" of Erik Frandsen.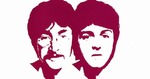 John Lennon
,
Paul McCartney
,
Stevie Wonder
and several others take part in a somewhat ramshackle, unstructured jam at Lennon's rented beach house in Santa Monica, Los Angeles, California, USA.
Read More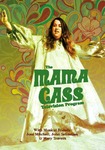 Mama Cass Elliott
, formerly of The Mamas And The Papas, and a known heroin user, collapses during a performance on tv programme
The Tonight Show
in the USA. (The incident is explained away as exhaustion, but three months later she will die in her flat in London, England, UK, Europe.)
The Watergate Scandal
. Watergate will inspire songwriters to refer to it in the lyrics of many songs, including Sweet Home Alabama by
Lynyrd Skynyrd
(1974), I'm So Bored With The USA by
The Clash
(1977), and Bicycle Race by Queen (1978). Another song telling the story of Watergate in greater detail is The White House Un-American Activities Rag (1974) by
Dan Murphy
.
The United States House of Representatives Judiciary Committee opens public impeachment hearings in Washington DC, USA, against President Richard Nixon for his involvement in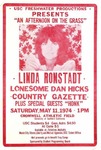 Linda Ronstadt
, Lonesome
Dan Hicks
, Country Gazette and Honk play at Cromwell Athletic Field, University Of Southern California, Los Angeles, California, USA.
Paul McCartney
and his family touch down at Metropolitan Airport,
Nashville, Tennessee
, USA, at the start of a six week stay on a farm in the neighbouring town of Lebanon. The farm is owned by songwriter Curly Putman Jr, and the McCartneys' time spent there will inspire Paul to write the hit single
Junior's Farm
.
Read More
Dolly Parton
's original version of I Will Always Love You reaches No1 on the
Billboard
country singles chart in the USA. The song will become an even bigger success when it is covered by
Whitney Houston
.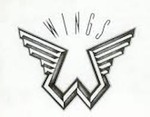 Paul McCartney
and Linda McCartney fly from New York City, USA, to Heathrow, London, England, UK, Europe. While in New York, they had visited
John Lennon
and May Pang.
Read More
Weather Report play the last of three nights at the Town And Country Lodge, Ben Lomond, California, USA.
Charles Aznavour releases a new LP, A Tapestry Of Dreams, on Barclay Records in the UK. It will peak at No9 in the charts during a thirteen-week stay.
The
Grateful Dead
play the second of three nights at Alexandra Palace, London, UK, on their Europe 74 tour.
Reggae Tune by
Andy Fairweather Low
enters the UK popular singles chart, where it will peak at No10 during a run of eight weeks.
John Lennon
spends the third of five days in
Record Plant
East Studios, New York City, USA, recording tracks for his album Rock'n'Roll, which had been abandoned when producer
Phil Spector
unexpectedly quit the project. The band on these sessions includes guitarists Jesse Ed Davis and Eddie Mottau, pianist Ken Ascher, bassist Klaus Voormann, drummer Jim Keltner and percussionist Arthur Jenkins.
Gilbert O'Sullivan enters the UK albums chart with Stranger In My Own Back Yard, which will peak at No9.
Led Zeppelin
hold the UK launch for their new record label, Swan Song, at Chislehurst Caves, Surrey, England, UK.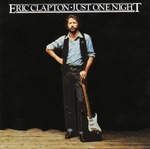 Eric Clapton
plays at The Budokan, Tokyo, Japan, Asia.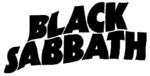 Black Sabbath
begin an eight date Australian tour at Hordern Pavilion, Sydney, supported by
AC/DC
.