Random selection from around 840 Facts
Click to filter results

Robert Plant
of
Led Zeppelin
catches the flu on the same day that the band plays at
City Hall, Sheffield
, South Yorkshire, England, UK, Europe.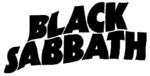 Black Sabbath
play at Kooyong Stadium, Melbourne, Australia, supported by Ticket.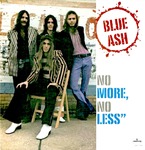 Powerpop band
Blue Ash
begin recording their debut album,
No More, No Less
at Peppermint Productions, Youngstown, Ohio, USA.
When
Pink Floyd
, with the exception of keyboardist Rick Wright, boycott a press reception for their album Dark Side Of The Moon, at the London Planetarium, London, England, UK, guests are presented with life-sized cardboard cut-outs of the band.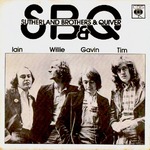 The
Sutherland Brothers
And Quiver play at South Parade Pier, Portsmouth, England, UK, Europe.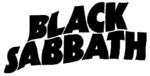 Black Sabbath
begin a UK tour at Green's Playhouse, Glasgow, Scotland, supported by Badger and Necromandus.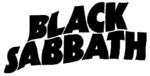 Black Sabbath
play at Liverpool Stadium, Liverpool, UK, supported by Badger and Necromandus.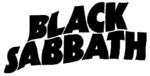 Black Sabbath
play at The Mayfair Suite, Birmingham, UK, supported by Badger and Necromandus.
A notable Empire Pool, Wembley, London, attendance record is set by
David Cassidy
, in his first tour of Great Britain in 1973 when he sells out six performances over one weekend.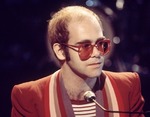 Elton John
plays at The Sundown, Brixton, London, England, UK.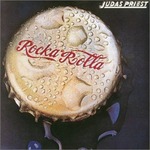 Judas Priest
play at The Glen Ballroom, Llanelli, Wales, UK.
Michael Jackson
sings his hit song Ben
, which has been nominated for (but does not win) a Best Song Award at the 45th Academy Awards in the Dorothy Chandler Pavilion, Los Angeles, California.
Diana Ross
attends because she has been nominated for the Best Actress Award for her role in Lady Sings The Blues, but she loses to Liza Minelli for Cabaret.
Frank Sinatra
is among the presenters of awards and also attending are
Sonny And Cher
.
Little Feat
play at Paul's Mall, Boston, Massachusetts, USA.
Roxy Music
play the second of two nights at The Rainbow, Finsbury Park, London, UK.
The Faces, with
Rod Stewart
on vocals, record a live session for BBC radio show In Concert at The Paris Theatre, London, UK.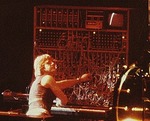 On their
Get Me A Ladder Tour
,
Emerson, Lake And Palmer
play in The Stadthalle, Freiburg, Germany, Europe.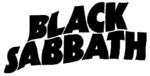 Black Sabbath
play in Chicago, Illinois, USA.
Jean Michel Jarre
releases his second LP,
Les Granges Brulees
[The Burned Barns], in France, Europe. It is the soundtrack to the film of the same name starring Simone Signoret and Alain Delon.
Clarence White, guitarist with
The Byrds
and
The Kentucky Colonels
, is buried in Lancaster, California, USA, aged 29, several days after being killed by a car.
Darren Burn
releases his debut single, Something's Gotten Hold Of My Heart, on EMI Records in the UK. He is being launched as a British teenybop idol, but when his career fails to take off, he will become depressed. By the age of 30, unable to cope with
the failure of his career
, he will take an overdose of his Dotheipin anti-depressant tablets and die.
Three Dog Night
and T.Rex play at Roosevelt Stadium, Jersey City, New Jersey as part of the Garden State Summer Music Fair.
Uriah Heep
play in the London Music Festival at Alexandra Palace, London, UK.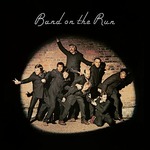 During rehearsals for the album Band On The Run, guitarist Henry McCullough quits
Paul McCartney
's group Wings.
Read More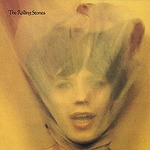 The
Rolling Stones
throw a lavish party to promote their new album,
Goats Head Soup
, at Blenheim Palace, Woodstock, Oxfordshire, England, UK.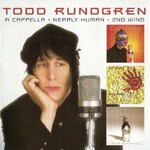 A melee erupts when
Todd Rundgren
records 1,000 voices in Golden Gate Park, San Francisco, California, USA, for a track on his upcoming album. Eleven people are arrested when police try to bust an audience member for dope dealing.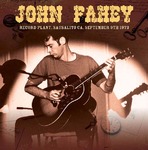 John Fahey
plays at The Record Plant, Sausalito, California, USA.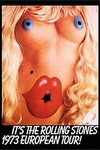 On their
European Tour 1973
, The
Rolling Stones
play the second of two nights at The King's Hall, Manchester, England, UK, Europe.
Ghetto Child
by The Detroit Spinners enters the UK Popular Singles Chart, where it will peak at No7 during a ten-week run on the chart. The musical feel and structure of this song will inspire
Elvis Costello
to write his second single,
Alison
, in 1977.
Read More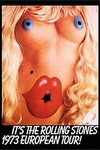 On their
European Tour 1973
, The
Rolling Stones
play at The Sportpaleis, Antwerp, Belgium, Europe.
I Can't Stand The Rain
by Ann Peebles enters the
Billboard
Top 40 singles chart in the USA where it will peak at No38. It features a distinctive raindrop effect produced by a new instrument called the electric timbale.
Read More
Tom Waits
records Blue Skies, during sessions for his album The Heart Of Saturday Night.
Jazz-rock fusion pioneers
The Mahavishnu Orchestra
play their last concert ever at the Masonic Temple Auditorium, Detroit, Michigan, USA.
UK band The Symptoms play their last ever gig, at The British Council in London, UK. The event might have been totally forgotten if not for the fact that their guitarist,
Robyn
Hitchcock went on to become a stalwart of the UK psychedelic scene in bands including The Soft Boys and The Egyptians.