Random selection from around 1,000 Facts
Click to filter results
Work
Inventor
Thomas Edison
finishes work on the
first phonograph
, which records sound onto a tinfoil sheet glued around a fixed cylinder. Although it does record, at this stage of its development the device is little more than a novelty.
Nick LaRocca is born in New Orleans, Louisiana, USA. He will find success as a jazz bandleader and cornettist, working with The Original Dixieland Jazz Band.
A group of Black vaudevillian entertainers, including songwriters, bandleaders and performers, form what is thought to have been the first African-American organization for theatrical professionals - The Frogs Club - in Harlem, New York City, USA. Until this time, black entertainers were refused membership of the city's theatrical clubs.
George Melachrino
is born in Albany Street, London, UK. An accomplished player of the violin, viola, oboe, clarinet and saxophone, he will work with
the the
orchestras of
Ambrose
and
Carroll Gibbons
before finding success as leader of his own easy-listening orchestra.
Virginia Simms is born in San Antonio, Texas, USA. She will find success as
Ginny Simms
, an actress and big band singer working with
Kay Kyser
and others.
Johnny Holiday
is born in Chicago, Illinois, USA. Although never achieving major success, Holiday will become a well-respected vocalist working with bands including the
Glenn Miller
Army/Air Force Band (under Miller's successor Ray McKinley) and Charlie Spivak. He will also make recordings for several labels.
Jeffery Hanlon is born in Blackpool, UK. After moving to Manchester and changing his name to Jef Hanlon [to sound more like Jet Harris of
The Shadows
], he will go on to become one of the most successful music promoters in the UK, working with
Johnny Mathis
,
Chuck Berry
,
Gary Glitter
and many others.
Larry McNeely
is born in Lafayette, Indiana, USA. A talented multi-instrumentalist on piano, guitar, banjo and harmonica, he will work in the country music field with
Roy Acuff
,
Glen Campbell
and others.
American music trade magazine
Billboard
reports that 'Bluesfolk singer Huddie [
Leadbelly
] Leadbetter is critically ill at his home, 414 East 10th Street ... he has been unable to work for some months.'
An advance team from Twentieth Century Fox arrives in Boothbay Harbor, Maine, USA, to begin pre-production work on the movie version of the
Rodgers and Hammerstein
musical
Carousel
.
Billie Holiday
has a recording session at
Radio Recorders
, Hollywood, California, USA, during which she records It Had To Be You, Nice Work If You Can Get It and other tracks.
Little Richard
is in Master Recorders studio, Los Angeles, California, USA, working on the tracks I Got It, Send Me Some Lovin' and She's Got It.
Having failed all his exams except art, guitarist
George Harrison
leaves school, planning to find a job to support him while playing with local Liverpool, UK, group
The Quarrymen
. He will find greater success as a member of
The Beatles
.
Count Basie
and His Orchestra with Joe Williams on vocals, is working on music for the film Cinderfella, in Paramount Studios, Hollywood, California, USA.
Jimmy Dean
records
Sixteen Tons
, Smoke Smoke Smoke That Cigarette, Gotta Travel On and other songs with producer Don Law at Bradley Film And Recording Studio, 804 16th Avenue South,
Nashville, Tennessee
, USA. The band for the session includes guitarists
Grady Martin
, Harold Bradley and Ray Edenton, bassist Joseph Zinkan, drummer Buddy Harman, pianist
Floyd Cramer
and trumpeter Bill McElhiney.
The Kingston Trio
, with Voyle Gilmore as producer, record The Deportee (Plane Wreck At Los Gatos), Four Strong Winds and Turn Around in Coast Recorders, 1340 Mission Street, San Francisco, California, USA.
Bob Dylan
is in
Columbia Records
' Studio B, New York City, USA, working on various tracks including You Ain't Goin' Nowhere and I Shall Be Released.
Bob Dylan
is in
Muscle Shoals
Sound Studios, Sheffield, Alabama, working on songs including Gotta Serve Somebody and Precious Angel.
During sessions for his second gospel-influenced album,
Saved
,
Bob Dylan
is working on the songs Covenant Woman and Saved, at
Muscle Shoals
Sound Studios, Sheffield, Alabama.
Pearl Jam
- although they have not yet chosen that name - start work in Seattle, Washington, USA, on demos which will become their debut album,
Ten
.
Jazz pianist Nat Pierce, best known for his work in the
Woody Herman Herd
, dies in Los Angeles, California, USA, of complications from a bleeding ulcer, aged 66.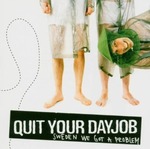 Quit Your Day Job
release a new album,
Sweden We Got A Problem
, on Bad Taste Records in the UK.
Michael Jackson
begins working on tracks for his next album at the Palms Recording Studio, Las Vegas, Nevada, USA, in collaboration with producer/songwriters
RedOne
and
Akon
.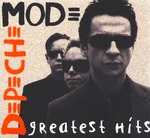 Depeche Mode
are obliged to
cancel their imminent concert in Istanbul
, Turkey, Europe, after their production trucks are blocked by striking Bulgarian truckers from crossing the border into Turkey.