Random selection from around 1,000 Facts
Click to filter results
Work
Chano Pozo, one of the world's most celebrated Latin drummers and vocalists, working regularly with
Dizzy Gillespie
, is shot and killed in a bar during a dope deal gone wrong in Harlem, New York City, USA.
The Trimdon Colliery Disaster
in Trimdon Grange, County Durham, England, UK, Europe. The incident will inspire a popular folk song, Trimdon Grange Explosion, which will be recorded by, among others, Alan Price (1969), Martin Carthy (1974), The Mekons (1987) and
The Unthanks
(2012).
Seventy-four people die in an explosion which will come to be known as
Fate Marable
is born in Paducah, Kentucky, USA. He will become a respected jazz pianist, bandleader and recording artist working regularly on the Streckfus riverboats.
Carroll Gibbons
is born in Clinton, Massachusetts, USA. He will find success as a bandleader, composer, broadcaster and recording artist in the UK, often working with
The Savoy Orpheans
.
Jazz pianist Gene Rodgers is born in New York City. During a long and successful career, he will work with
Coleman Hawkins
, King Oliver,
Chick Webb
and many others.
Ralph Basso is born in The Bronx, New York City, USA. He will find fame as R'n'B and jazz performer/producer
Ralph Bass
, working with record labels including
King
,
Savoy
,
Chess
and
Black And White
.
Today's edition of the British weekly publication
Popular Music And Dancing
includes six complete song and dance hits, Oh Sing a loo, Ive lost the best pal I had, O star of Eve, Only a working man, Dream Kiss and Silver Star Waltz.
Alice Swain is born in Port Washington, New York State, USA. Better known by her stage name,
Nancy Overton
, she will form the singing group,
Tommy Tucker's Two Timers
, and will also work with
Dizzy Gillespie
,
Benny Goodman
,
Tommy Dorsey
,
Teddy Charles
,
The Heathertones
and
The Chordettes
, recording only occasionally.
Tabby Thomas
is born in Baton Rouge, Louisiana, USA. He will find success as a vocalist, guitarist and pianist working in the r'n'b, cajun and zydeco styles of music.
Jazz vocalist
Gwen Cleveland
is born in Fredricksburgh, Virginia, USA. She will become a member of all-female jazz group
Jazzberry Jam
and will work with Bross Townsend, Paul Dooley and Bubba Brooks and Paula Hampton.
Accordionist
Myron Floren
joins
The Lawrence Welk Orchestra
during a gig at The Casa Loma ballroom in St. Louis, Missouri, USA. After being asked to sit in on a few songs in the first set, Welk was so impressed by Floren that he offered him a full-time job during the intermission.
Joel Castleberry is born in Gadsden, Alabama, USA. he will make a career as a drummer, working with
Linda Ronstadt
, Joe South, Emmy Lou Harris and others.
Little Richard
is in Master Recorders studio, Los Angeles, California, USA, working on the tracks I Got It, Send Me Some Lovin' and She's Got It.
US music trade magazine
Cashbox
describes the newly-released Got My Mojo Working by
Muddy Waters
on
Chess Records
as a "sleeper of the week". The same edition of
Cashbox
also refers to another version of the same song as its "r'n'b sleeper of the week." The song, written by Preston Foster, will become the subject of a long drawn out copyright case.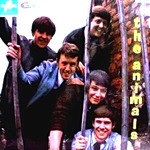 Eric Burdon and Chas Chandler of
The Animals
both collapse while performing at The
Flamingo Club
, Soho, London, England, UK.
Guitarist and singer
Little Joe Blue
records Dirty Work Going On, Pretty Woman, Bad Business and Larry's Jump for Movin' Records in Los Angeles, California, USA.
The Kinks
start their first tour of the USA in four years. The long gap between tours was caused by their reputation for drinking and fighting on stage, which meant that the American Federation of Musicians had been unwilling to give
them
work permits.
Dylan is working on overdubs for his album
Self Portrait
in Columbia Studio B, Los Angeles.
Stevie Wonder
is in Electric Lady Studios, New York City, USA, working on his album
Talking Book
. This is the last of three days on which guitarist
Jeff Beck
is also in the studio. Over the three days, the pair work together on the songs
Superstition
, Maybe Your Baby and Looking For Another Pure Love.
While working on his album
HIStory
,
Michael Jackson
books into a three bedroomed duplex suite in Trump Tower, New York City.
It is reported that
Leona Lewis
has - with regret - turned down an invitation to perform for US President Barack Obama at
The White House
, because she is too busy working on her second album.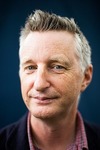 The life and work of singer-songwriter
Billy Bragg
is chosen as one of the specialist subjects by a competitor on UK tv quiz show Mastermind.
Mark Linkous
, singer/songwriter best known for his work under the name Sparklehorse, commits suicide by shooting himself in the heart outside a friend's home in Knoxville, Tennessee, USA.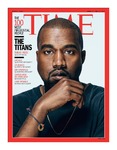 As a promotional stunt for his new LP, Good Ass Job,
Kanye West
visits the Facebook HQ in Palo Alto, California, USA, where
climbs onto a table and raps
to the assembled employees.