Random selection from around 1,000 Facts
Click to filter results
Work
Guitarist Billy Byrd is born in
Nashville, Tennessee
, USA. After working with Little Jimmy Dickens and George Morgan, he will back
Ernest Tubb
from 1949-1959, then return for two more stints with The Texas Troubadours.
Ten days after arriving in the UK, American bandleader
Paul Specht
and his band are granted work permits enabling
them
to perform in Britain. They had been refused work permits, but US Secretary of State, Charles Hughes, who had travelled on the same ship, used his influence with the British Government to have the permits granted.
Blind Alfred Reed
records Explosion In The Fairmount Mines for
RCA
Victor Records
in Camden, New Jersey, USA. The song tells the tragic story of a mining disaster in 1907 which killed hundreds of miners in West Virginia.
Session saxophonist Clarence Ford is born in New Orleans, Louisiana, USA. He will be best known for his work with
Fats Domino
.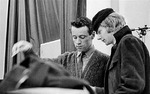 Songwriter, arranger and conductor
David Whitaker
is born in Kingston Upon Thames, UK. Whitaker will become acclaimed as a songwriter and arranger in London's Denmark Street [aka Tin Pan Alley] in the 1960s, working with
Marianne Faithfull
, Nico, Vashti Bunyan,
Johnny Hallyday
, Sylvie Vartan, Serge Gainsbourg, Air,
Simply Red
, The
Eurythmics
and others. His best-known piece of music, however, is a string arrangement written for The Andrew Oldham Orchestra's cover version of The Last Time by The
Rolling Stones
. Whitaker's arrangement was later sampled and became the hook for The Verve's 1998 hit Bittersweet Symphony.
Montana, USA, newspaper The Billings Gazette reports that a destructive epidemic of black stem rust, which damages wheat crops, has spread to most counties in North Dakota, USA.
Bob Dylan
was a young teenage boy, living in neighbouring Minnesota, when this ecological disaster took place. His song
The Ballad Of Hollis Brown
is about a [fictional] farmer who, driven to distraction by the loss of his livelihood to black stem rust,
kills himself and all of his family
.
After a show in El Paso, Texas, USA,
Chuck Berry
meets Janice Norine Escalanti - a fourteen year old Apache Indian girl who, apparently unknown to Berry, is working as a prostitute. That night they begin the drive to St Louis, Missouri, USA.
Sam Cooke
's Wonderful World enters the UK singles chart, with a writer's credit shown as Barbara Campbell. Miss Campbell however, does not exist, and is the nom de plume of Cooke plus producer
Lou Adler
and trumpeter
Herb Alpert
working as a trio.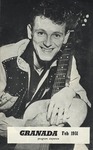 Gene Vincent
arrives in the UK for a tour, but he is without his Bluecaps, because the Musicians' Union has banned them. For the tour, Vincent is backed by British band
Sounds Incorporated
Teen heart-throb
Billy Fury
leaves the UK for a working holiday in America.
Brenda Lee
has the second of three recording sessions in Columbia Recording Studio, 804 16th Avenue South,
Nashville, Tennessee
, USA, working on tracks which will appear on her album Brenda, That's All. On this day she records I Hadn't Anyone Til You, Someday You'll Want Me To Want You, Just Out Of Reach and It Started All Over Again. The session is produced by
Owen Bradley
, and musicians on the tracks include guitarists
Grady Martin
, Harold Bradley and Ray Edenton; pianist
Floyd Cramer
; saxophonist Boots Randolph and The Anita Kerr Singers.
The
Johnny Lytle
Quintet records Moon Child, Work Song, The Nearness Of You, The Moor Man, A Taste Of Honey, When My Dreamboat Comes Home, Moonlight In Vermont and The House Of Winchester for Jazzland Records in New York City, USA.
Jazz drummer
Martin France
is born in Rainham, Kent, UK. He will find acclain working with Loose Tubes, First House, Lee Konitz and many others.
Bob Dylan
is in Columbia Recording Studios,
Nashville, Tennessee
, USA, working on the songs Lay, Lady, Lay, I Threw It All Away, To Be Alone With You, No Light Will Shine On Me and One More Night.
The
Velvet Underground
are recording tracks for their fourth album,
Loaded
.
Lou Reed
, Sterling Morrison, Doug Yule and
Atlantic Records
engineer Adrian Barber are working on Ride Into The Sun, Ocean, I Love You, Walk It And Talk It, and Love Makes You Feel Ten Feet Tall.
Bob Dylan
is in Studio C, Columbia Recording Studios, New York City, USA, working on Sammy's Song with
David Bromberg
.
Stevie Wonder
is in Electric Lady Studios, New York City, USA, working on his album
Talking Book
. This is the first of three days on which guitarist
Jeff Beck
is also in the studio. Over the three days, the pair work together on the songs
Superstition
, Maybe Your Baby and Looking For Another Pure Love.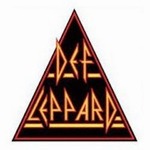 Joe Elliott of
Def Leppard
rings guitarist
Pete Willis
to tell him that, because of his drinking problems, the band no longer requires his services.