Random selection from around 1,500 Facts
Click to filter results
Money
Dame N elly Melba signs a recording contract with the Gramophone Company. She drives a hard bargain, insisting that her records sell at a higher rate than any other recording artist, with an unprecedented advance.
A devastating
cyclone hits St. Louis
, Missouri, USA, killing 79 people, injuring over 500 and causing millions of dollars in damage. It will be rated as the second-costliest and 25th deadliest tornado in the history of the USA.The incident will inspire blues guitarist and singer
Lonnie Johnson
, just four days later, to record the song
St. Louis Cyclone Blues
. In addition, Luella Miller will record Tornado Groan, and the Rev. J.M. Gates will record a sermon titled "God's Wrath In The St. Louis Cyclone".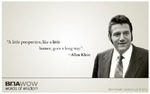 Allen Klein
, future financial advisor to both
The Beatles
and The
Rolling Stones
, is born in Newark, New Jersey, USA.
Read More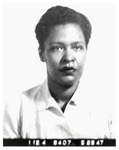 Lucky Millinder and his Band
with
Billie Holiday
surrender to police on charges of assault with a deadly weapon, relating to an incident in Billy Berg's Club on Hollywood Boulevard/Vine Street, Hollywood, Los Angeles, California, USA. Holiday is freed on bail of $2,500.
(Read more about Billy Berg's club here)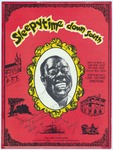 Songwriter
Clarence Muse
files suit in the Federal Court, New York City, USA, against music publisher Robert Mellin in a dispute over the renewal rights to the song
Sleepy Time Down South
, said to have been co-written by Muse prior to 1930.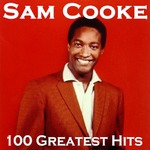 On his 25th birthday,
Sam Cooke
signs a $100,000 deal with
RCA Records
.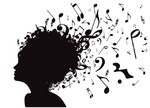 It is reported that figures published by the Dominion Bureau Of Statistics reveal that the total sales of Canadian records from January to November 1960 amounted to $14,443,198.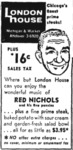 Red Nichols And His Five Pennies are playing at The London House, Chicago, Illinois, USA.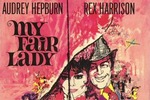 Time magazine reports that
My Fair Lady
has now scored three all-time records - by grossing $18m on
Broadway
, $37m on the road and $15m from sales of the original cast album. It also reports that Warner Bros has now offered $5.5m for the film rights.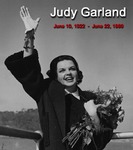 Judy Garland
slips in her bathtub at The St. Moritz hotel in New York City, USA, injuring her left shoulder and collarbone. She is admitted to St. Claire's Hospital and given demerol for the pain. Lacking funds to play the medical bill, she is forced to pawn two of her diamond rings for $1000 at The Provident Loan Society on Park Avenue.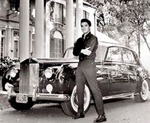 A Rolls Royce Phantom V donated by
Elvis Presley
is auctioned in Hollywood, Los Angeles, California, USA, to raise funds for SHARE, a charity benefitting retarded children. It raises $35,000.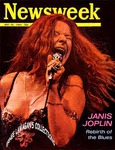 Janis Joplin
is added to the list of artists confirmed for the
Woodstock Festival
, with a fee of $15,000. On the same day,
Johnny Winter
's manager, Steve Paul, confirms that his artist will play at Woodstock for a fee of $7,500.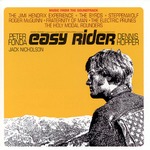 The soundtrack album to the underground movie
Easy Rider
is awarded a gold disc by the R.I.A.A in the USA.
Read More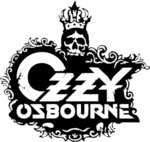 Ozzy Osbourne
sends US tv preacher Oral Roberts $1.00 for "psychiatric treatment" after Roberts announces that God would take his life unless he received $1 million in donations.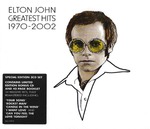 Chairman/rock star
Elton John
sells Watford Football Club to media tycoon Robert Maxwell for £2m.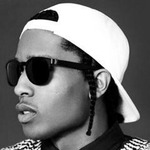 Rakim Athelaston Mayers is born in Harlem, New York City, USA. He will find success as rapper A$AP Rocky.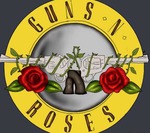 It is reported that tax authorities in Walworth County, Wisconsin, USA, are in pursuit of
Axl Rose
of
Guns N'Roses
who owes $7,095 in property taxes dating back over the past four years, and could lose a 10-acre lot he owns in southern Wisconsin if he doesn't pay up. Tax demands sent by the county treasurer's office to Rose's registered address in Encino, California, have been returned with no forwarding address. Rose has until July 15 to pay the taxes or face foreclosure.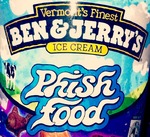 Ben And Jerry's Ice Cream company
launches a new flavour
,
Phish
Food, in honour of the band
Phish
. The ingredients are chocolate ice cream with marshmallow (15%), caramel (10%) and fish-shaped chocolate chunks (7.5%). All of the band's profits from the venture go to a project to clean up Lake Champlain, which straddles the borders between Canada, New York State and Vermont, USA.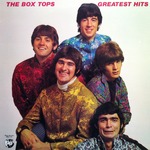 It is reported that
The Box Tops
have
filed a legal suit in the District Court in Tennessee
, USA, against another group led by singer Lenny Longo, which is performing live under the name The Box Tops.
Read More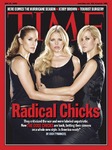 The
Dixie Chicks
file suit against Sony Music Entertainment in New York's District Court, alleging that the company has defrauded the trio of $4m (£2.7m) in unpaid royalties from their 20m album sales.
Michael Jackson
and his attorney fly by XtraJet from Las Vegas, Nevada, USA, to Santa Barbara, California, where Jackson is arrested on child abuse charges, and then freed on $3m bail. He immediately returns to Las Vegas, where he is filming a video. An unauthorised videotape of Jackson speaking with his attorney on this flight will subsequently be offered for sale to the highest bidder.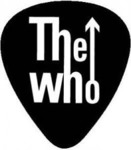 Roger Daltrey
, vocalist of The Who, is a awarded a CBE in the Queen's honours list.
Read More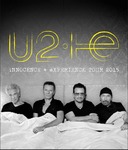 When smart phone manufacturer Palm Inc's shares soar by 34 per cent,
U2's Bono
earns a tidy $84m (£56.4m). The singer had invested $100m (£67.1) in the company a month earlier to help rescue it.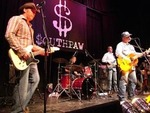 Gavin Munro, frontman of Americana-style band Southpaw,
is ordered to carry out 300 hours of community service and pay his victim £12,000
, relating to an attack which left 73-year-old Kevin Murphy partially blind.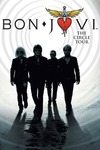 Half-year figures for 2010 published by
Pollstar
reveal
Bon Jovi
as the most successful touring act in North America, having played 38 shows selling more than a half million tickets with a total gross of $52.8m.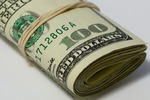 The Warner Music Group reports a
total revenue of $652m
for the quarter year ended on June 30, 2010, which represents a 16% drop from the prior-year quarter.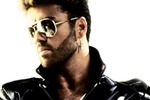 At Highbury Corner Magistrates Court, London, England, UK, Europe,
George Michael
is
jailed for eight weeks
for crashing his car while under the influence of cannabis. He is also fined £1,250 and given a five-year driving ban.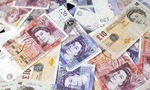 BMG Rights Management buys Chrysalis
, one of Britain's biggest independent music publishers, for £107.4m.
John Rich of Big And Rich earns $20,000 for St. Jude Children's Research Hospital as the winning project manager for a four-page Donald Trump Collection advertising presentation on NBC tv's The Celebrity Apprentice in the USA.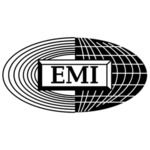 It is announced that EMI is to be bought
in part by Vivendi/Universal and in part by Sony/ATV for a total of $4.1bn. EMI's recorded music division is to be sold to Vivendi/Universal Music Group for $1.9bn while EMI Publishing Group will be acquired by Sony/ATV - a joint venture between Sony Corp. and the
Michael Jackson
estate - for $2.2bn.
The IRS files
a tax bill of $492,583
on singer
Robin Thicke
and his actress wife Paula Patton with the Los Angeles County Recorder of Deeds relating to the celebrity couple's mansion in Los Angeles, California, USA.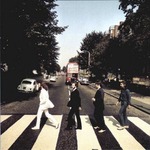 A collection of rare photographs taken in 1969 during the photoshoot for
The Beatles
'
Abbey Road
album cover is sold for £180,000 at Bloomsbury Auctions in London, England, UK, Europe. The original estimate of their likely selling price had been between £50,000 and £70,000.