Random selection from around 1,200 Facts
Click to filter results
Money
Stephen Foster
, revered as the "Father of American music", but ravaged by alcoholism, dies aged 37, at the North American Hotel, 30 Bowery, Lower East Side, New York City with exactly 38 cents to his name. His legacy of timeless songs includes
Oh! Susanna
,
Old Folks at Home (aka Swanee River)
,
Camptown Races
,
Beautiful Dreamer
,
My Old Kentucky Home
and
Old Black Joe
.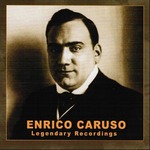 For a fee of £100, popular operatic star
Enrico Caruso
makes his first recordings, ten arias including E lucevan le stelle, for The Gramophone Company in a room at The Hotel Di Milano, Milan, Italy, Europe.
Dame N elly Melba signs a recording contract with the Gramophone Company. She drives a hard bargain, insisting that her records sell at a higher rate than any other recording artist, with an unprecedented advance.
Harvey Blackson is born in McDade, Louisiana, USA. He will find fame as Harmonica Fats, often billed as '320 pounds of the blues'.
The National Industrial Recovery Act
, intended to assist America's recovery from the Great Depression, is signed into law in the USA. "History will probably record
the National
Industrial Recovery Act as the most important and far-reaching legislation ever enacted by Congress," declares US President Franklin D, Roosevelt. Two months later,
Bill Cox
will be inspired to celebrate the three R's promised by the NRA - relief, reform, and recovery - in his jaunty NRA Blues.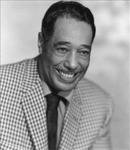 When
Duke Ellington
And His Orchestra play the second of two nights at Sweet's Ballroom, Oakland, California, USA, a boycott is held to protest against the venue's policy of charging higher admission prices to black patrons.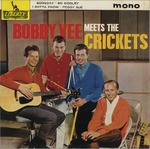 Bobby Vee
and
The Crickets
play at The Gaumont, Worcester, UK. Tickets cost £6.

It is reported that sales of guitars have reached a new peak in both Britain and America.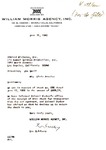 Lou Goldberg of The William Morris Agency of Beverly Hills, Los Angeles, California, USA, writes to Joe Small of Admiral Picures, returning to him a cheque in the value of $980.50. The cheque releates to transportation costs for
Elvis Presley
, but Presley's manager Col. Tom Parker has told Goldberg to return it to Admiral Pictures.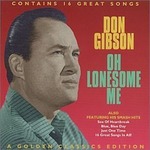 Country music artist Don Gibson's new Cadillac is wrecked near Liberty, Tennessee, USA, in a car crash. About $900 worth of damage is inflicted on the car but, fortunately, no-one is seriously injured.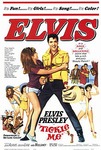 A
feature headlined 'Presley As Top Money Star'
in Variety magazine in the USA estimates
Elvis Presley
's income from motion pictures this year at $2.7m, easily surpassing the earnings of such established Hollywood heavyweights as Cary Grant, Elizabeth Taylor and Audrey Hepburn.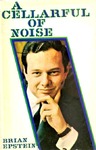 In the Superior Court, San Jose, California, USA, a $530,000 (about £185,000) breach of contract law suit is filed by Tempo Productions against
The Beatles
and their Californian promoters, Mr. Pauli Catalana and Mr. Norman Weiss. The suit contends that
Brian Epstein
, manager of
The Beatles
, agreed orally with Tempo to stage a concert in San Mateo county on or about 31 August, but that Catalana and Weiss persuaded Epstein to repudiate the contract.
Travis Tritt releases a new single, Here's A Quarter (Call Someone Who Cares), on Warner Bros. in the USA.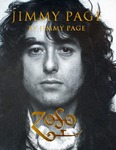 Led Zeppelin
guitarist
Jimmy Page
pays his ex-wife Patricia Ecker $6 million in a divorce settlement.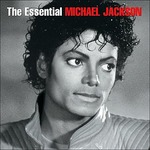 Debbie Rowe
divorces
Michael Jackson
. Rowe, who receives an $8-million settlement and a house in Beverly Hills, California, USA, gives full custody rights of
their children
to Jackson.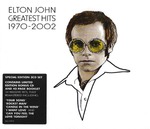 In the High Court in London, UK, it is alleged by Mark Hapgood QC, that
Elton John
once spent £30m in just under two years - an average of £1.5m a month
. Mr Hapgood suggests that Sir Elton went "spending mad" following a £42m deal with recording company Polygram in February 1996. The claims are made during a court case in which the singer is suing Andrew Haydon [former MD of management company John Reid Enterprises] for negligence. Sir Elton also accuses City accountancy firm PricewaterhouseCoopers of negligence in managing his affairs.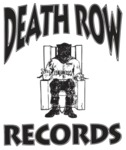 Judge Vincent Zurzolo, in Los Angeles, California, USA,
dismisses a $3m Lawsuit
in which Dr. Dre is claiming allegedly unpaid royalties from Death Row Records.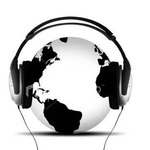 It is announced that
income from foreign media using Canadian-owned copyrights
helped push the revenues of the Society of Composers, Authors and Music Publishers of Canada (SOCAN) to a new high - $310m - in 2015.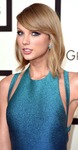 The Forbes List estimates
Taylor Swift
's net worth at $250m (circa £200m).
Pollstar publishes its list of the highest-grossing tours of the year so far, with the Top Ten being as follows :