Random selection from around 1,300 Facts
Click to filter results
Money
The
Delmore Brothers
record Silver Dollar, Old Mountain Dew, In The Blue Hills Of Virginia and other tracks for
Decca Records
in New York City, USA.
Lord Invader
performs his composition
Rum And Coca Cola
for the first time in front of a paying audience in the Victory Calypso Tent [an informal music venue set up for the carnival season] in Port of Spain, Trindidad, West Indies. Six months later, visiting US radio comedian
Morey Amsterdam
will hear the song, take it back to the USA, sanitise its saucy lyric and copyright it in his own name.
Rum And Coca Cola
will be a huge hit for
The Andrews Sisters
but Lord Invader will have to go to court to win his royalties.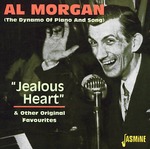 Popular pianist, tv celebrity and recording artist
Al Morgan
files a bankruptcy petition in the US District Court, Cincinnati, Ohio, USA, listing debts of $130,280 against assets of $19,900.
Maybelline by
Chuck Berry
peaks at No5 on the
Billboard
Top 40 Singles Chart in the USA. On the same day, I Hear You Knockin' by
Smiley Lewis
enters the
Billboard
R'n'B singles chart. Meanwhile, over in London, rock'n'roll fan Sidney Turner is fined £3 10s for "creating an abominable noise" by blasting out
Bill Haley
's Shake Rattle And Roll, much to the annoyance of his neighbours, for two and a half hours during an otherwise quiet afternoon.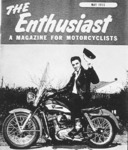 Elvis Presley
buys a Harley Davidson KHK model motor bike at a price of $1143.00 from Harley-Davidson of Memphis, Tennessee, USA.
Ray Charles
plays the last of three nights at McCormick Place, Chicago, Illinois, USA. Over the three nights he has grossed $60,097.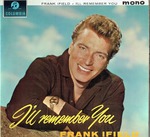 Private companies owned by UK pop stars
Cliff Richard
and
Frank Ifield
are bought by Constellation Investments, earning the two stars £474,000 between them.
Controversial American radio deejay and music business entrepreneur
Alan Freed
dies aged 43, penniless, in hospital in Palm Springs, California, USA, from uremia and cirrhosis brought on by alcoholism. Freed's career was ended after his involvement in the
payola scandal
of the early 1960s. He is mentioned in
The Ramones
' song Do You Remember Rock 'n' Roll Radio? as one of the band's idols in rock'n'roll. Freed also crops up in Ballrooms Of Mars by
Marc Bolan
, They Used To Call It Dope by
Public Enemy
, Payola Blues by
Neil Young
, Done Too Soon by
Neil Diamond
, The Ballad of
Dick Clark
by Skip Battin, and The King Of Rock n' Roll by Cashman And West on their 1973 ABC album Moondog Serenade.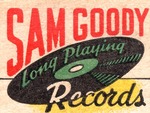 The
Sam Goody
music retail chain files for permission to go public by issuing 160,000 common shares at $16 per share in the USA.
Aspiring country music singer-songwriter
Kris Kristofferson
gets fired from his day job in Louisiana, USA, as a helicopter pilot.
Read More
Making his first live concert appearance since March 25, 1961,
Elvis Presley
opens at the International Hotel in Las Vegas, Nevada, USA. This will rpove to be the first of 57 shows that will help revive his career and earn him $1.5m.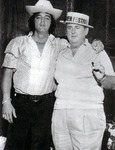 An 85-page report, claiming that
Elvis Presley
's manager,
Col Tom Parker
, defrauded Presley out of $2.7m, is presented to a court in Memphis, Tennessee, USA.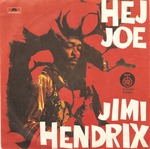 At an auction in the Hard Rock Cafe, London, UK, a 1965 Stratocaster once owned by
Jimi Hendrix
is sold for £100,000. A poem written by Hendrix after his incendiary performance at The Monterey Pop Festival is sold for £10,000, and a signed copy of The
Jimi Hendrix
Experience debut single, Hey Joe, sells for £2,000.

Los Angeles Superior Court rules that
The Doors
' former organist Ray Manzarek and guitarist Robbie Krieger may no longer perform under the group name, and must share all profits with the original Doors partnership, which includes drummer John Densmore who brought the court case against them.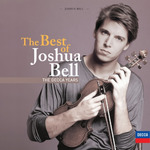 World-famed classical violinist
Joshua Bell
busks incognito, using a Stradivarius violin valued at around $2m, at the L'Enfant Plaza Metro station in Washington D.C., USA. Of the 1,097 people who pass by, only one recognizes him and only a couple more stop to listen to him play. For his nearly 45 minute performance, Bell collects $52.17, of which $20 came from the passerby who recognized him.
Barbra Streisand
donates $5m to the Cedars-Sinai Medical Center in Los Angeles, California, USA, to fund a women's heart education and research program.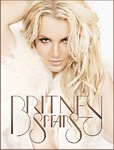 Britney Spears
is reported to be in the process of moving out of Los Angeles, California, USA, to a new $8.9m home.
Nine people are arrested in London, Kent and the Midlands for conspiracy to commit fraud and money laundering, via an
internet scam
in which DJs allegedly used stolen credit cards to buy their own music on iTunes, thus netting around £400,000 in royalties and boosting their chart ratings.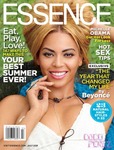 Philip Markowitz, a neighbour of
Beyonce
,
files a $25,000 lawsuit
in Los Angeles Superior Court, California, USA, against
Beyonce
and production firm Kleiner And Company, claiming that he was rudely awakened at 7am on 26 March when a film crew making a promo for the
Beyonce
song Why Don't You Love Me, "invaded his neighbourhood" in the Mount Olympus community in the Hollywood Hills.

U.S. District Judge Nancy Gertner rules that Joel Tenenbaum, a Boston University student ordered to pay $675,000 for copyright infringement, need only pay one tenth of that fine. The judge states that
the fine was "unconstitutionally excessive."
. Tenenbaum had downloaded and shared music files to millions of people by uploading the files onto P2P networks including Napster and Limewire.
The IRS files
a tax bill of $492,583
on singer
Robin Thicke
and his actress wife Paula Patton with the Los Angeles County Recorder of Deeds relating to the celebrity couple's mansion in Los Angeles, California, USA.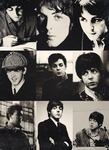 The yellow door from
Paul McCartney
's childhood home at 20 Forthlin Road in Liverpool, England, UK, Europe, is sold at auction for $7,700.