Random selection from around 1,200 Facts
Click to filter results
Money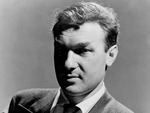 Jazz impresario, manager and record producer
Norman Granz
is born in Los Angeles, California, USA. Earning himself the soubriquet 'the first jazz millionaire', Granz will found the historic Jazz At The Philharmonic concerts, launch and run four record labels, including
Verve Records
, and manage the careers of
Ella Fitzgerald
and
Oscar Peterson
, to name but two.
Lord Invader
performs his composition
Rum And Coca Cola
for the first time in front of a paying audience in the Victory Calypso Tent [an informal music venue set up for the carnival season] in Port of Spain, Trindidad, West Indies. Six months later, visiting US radio comedian
Morey Amsterdam
will hear the song, take it back to the USA, sanitise its saucy lyric and copyright it in his own name.
Rum And Coca Cola
will be a huge hit for
The Andrews Sisters
but Lord Invader will have to go to court to win his royalties.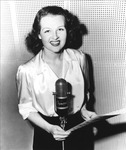 In American music trade magazine
Billboard
, popular singer
Jo Stafford
is quoted as saying, 'Rock and Roll is an economic thing. Today's nine-to fourteen-year-old group is the first generation with enough money given to
them
by their parents to buy records in sufficient quantities to influence the market. In my youth if I asked my father for 45 cents to buy a record, he'd have thought seriously about having me committed.'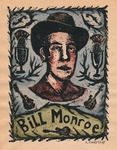 Bill Monroe
plays for a banquet at The Masonic Hall, Terre Haute, Indiana, USA, for a fee of $250.
Read More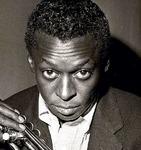 The
Miles Davis
Quintet plays at The Plugged Nickel, Chicago, Illinois, USA. The show is recorded and will be released as the album
Miles Davis At Plugged Nickel
.
The New York Times reports record levels of sales in the music business in the USA - with $1.39bn worth of albums and $247m of music tapes sold in 1968.
Dean Martin
signs a new three-year, ten-LP recording contract with Reprise Records in the USA.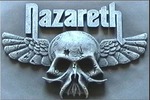 Acts on the second day of The Great British Music Festival at Olympia, London, UK, are
Bad Company
,
Nazareth
, Ronnie Lane's Slim Chance, Pretty Things and Be Bop Deluxe. Tickets are £3.50.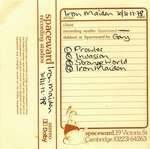 At a cost of just £200
Iron Maiden
record their first demos, at Spaceward Studios, Cambridge, England, UK, Europe.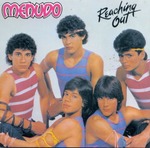 RCA Records in the USA signs a $30m recording deal with Puerto Rican band Menudo.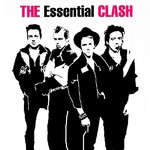 Former Clash drummer Topper Headon is fined £3 at Horseferry Road Magistrates Court, London, England, UK, Europe, for being "staggering drunk while walking his mongrel dog."
Ozzy Osbourne
sends US tv preacher Oral Roberts $1.00 for "psychiatric treatment" after Roberts announces that God would take his life unless he received $1 million in donations.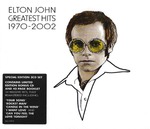 In the High Court in London, UK, it is alleged by Mark Hapgood QC, that
Elton John
once spent £30m in just under two years - an average of £1.5m a month
. Mr Hapgood suggests that Sir Elton went "spending mad" following a £42m deal with recording company Polygram in February 1996. The claims are made during a court case in which the singer is suing Andrew Haydon [former MD of management company John Reid Enterprises] for negligence. Sir Elton also accuses City accountancy firm PricewaterhouseCoopers of negligence in managing his affairs.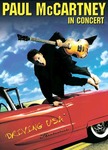 Paul McCartney
is named the highest-earning music star of the year to date after having sold tickets worth $33.9m during his recent tour of the USA.
T.A.T.U. and Twins play at The Hong Kong Harbour Fest, part of a government-underwritten HK$1 billion program of high profile concerts running for almost a month, intended to help revive the economy of Hong Kong after the SARS epidemic.
The
Rolling Stones
play the second of two nights at The Hong Kong Harbour Fest. The festival, which ends with this show, is part of a government-underwritten HK$1 billion program of high profile concerts running for almost a month, intended to help revive the economy of Hong Kong after the SARS epidemic.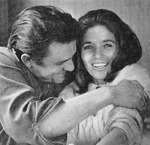 It is reported that the lakeside home owned by
Johnny Cash
and his wife June Carter, where the couple lived for 35 years, is up for sale with a price tag of $2.9m.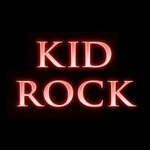 Kid Rock
moves in to a new $800,000 home in West End,
Nashville, Tennessee
, USA.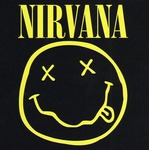 The annual Forbes listing of the earnings of dead stars reveals that
Kurt Cobain
of Nirvana has overtaken
Elvis Presley
as the highest earning dead celebrity.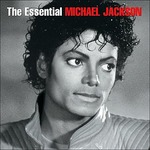 eBay bids for tickets to
Michael Jackson
's upcoming Memorial Event in the Staples Center, Los Angeles, California, USA, reach as high as US$3,000. Most offers, however, are in the $100 to $200 range.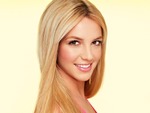 Britney Spears
spends $150,000 on a new black Maserati sports car in Calabasas, California, USA.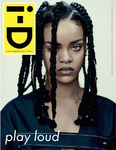 It is reported that
Rihanna
has
filed a countersuit in Los Angeles County Superior Court against her personal trainer Cindy Percival
. Percival started their battle late in 2009 by suing the singer for $26,144-worth of unpaid fees and travel expenses.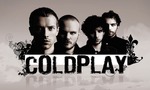 Coldplay
play a 'secret'
gig at the Journal Tyne Theatre
, Newcastle, England, UK, Europe, with Ant And Dec as hosts. The show is a fundraiser for
Crisis
, raises £250,000 to help establish a new Crisis Centre for the homeless.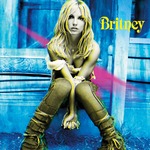 Music business agent
Jason Trawick is given a $45,000 3rd generation X132 Hellcat motorcycle
for his 40th birthday by his girlfriend
Britney Spears
.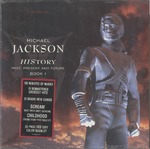 Around 500 items from
Michael Jackson
's rented mansion are
sold for almost £1m at Julien's Auctions in Beverly Hills
, Los Angeles, California, USA.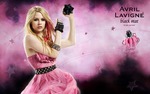 It is reported that
Avril Lavigne
's 12,184 square-foot mansion in Bel Air, Los Angeles, California, USA, is to
be bought for $8.5m
by Los Angeles Clippers star Chris Paul. The property was originally listed for $9.5m after Lavigne split from her husband Deryck Whibley of
Sum 41
.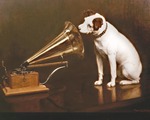 The UK's massive
HMV Group posts a pre-tax loss of £38.6m
for the 12 months ending in April 2012, compared to a flat figure the year before. Overall like-for-like sales are down 12.1%, as physical music value fell 19%.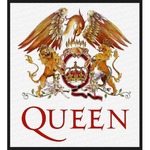 A 1974 Silver Shadow Rolls Royce
once owned by Freddie Mercury of Queen goes up for sale at an auction by Coys, Birmingham, England, UK, Europe, with an estimated selling price of £9,000 - £11,000.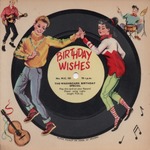 It is reported that San Francisco-based singer Rupa Marya is
taking the Warner/Chappell Publishing group to court
in an effort to have the song Happy Birthday To You taken out of copyright. When Rupa recorded a live concert with her band The April Fishes on the night before her birthday earlier in the year, the audience sang Happy Birthday to her. Warner/Chappell sent her a bill claiming that she owed them $455 for the usage of the song, written in the 1890s, on which they are reported to be making over $2m every year.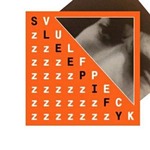 Spotify drops a totally silent LP called
Sleepify
, by a Los Angeles funk band called Vulfpeck, citing "violations of the service's content policies" as a reason. The album was intended as a protest against Spotify as well as a means of raising tour funding. Up to the time it was pulled off Spotify it had been
streamed 5.5m times, earning the band almost $20,000
.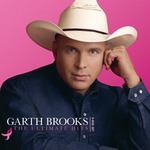 Garth Brooks
announces the
cancellation of all his imminent five concerts at Croke Park
, Dublin, Ireland. Over 400,000 tickets had been sold for the shows.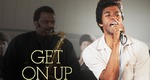 The music biopic
Get On Up
, based on the life of
James Brown
, opens at cinemas in the USA, bringing in $14m for its opening weekend.