Random selection from around 1,500 Facts
Click to filter results
Money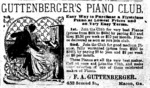 Guttenberger's Piano Club of Macon, Georgia, USA, advertises its "Easy way to purchase a first class piano". The club offers pianos priced from $350 to $500, for a $10 membership plus $2.50 per week, or $10.00 per month.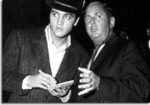 Andreas Cornelis van Kuijk is born in Breda, Holland, Europe. He will find notoriety as
Col Tom Parker
, the enigmatic manager of
Elvis Presley
.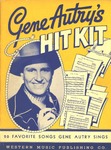 Singing cowboy
Gene Autry
records How Long Is Forever, Gold Can Buy Anything and Crime Will Never Pay, at
Radio Recorders
, 7000 Santa Monica Boulevard, Hollywood, Los Angeles, California, USA.
The Drifters
record
Money Honey
, Let The Boogie Woogie Roll and The Way I Feel, in Atlantic Recording Studio, New York City, USA.
Patsy Cline
, The Louvin Brothers, Billy Grammer, Bobby Lord and Rene Waters play three shows to a capacity crowd at The KRNT Theater, Des Moines, Iowa, USA. the show gross $14,037.50.
Leroy Van Dyke,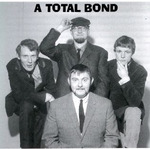 The
Graham Bond
Quartet play at
The Place
, Hanley, Stoke On Trent, England, UK, Europe, for a fee of £25.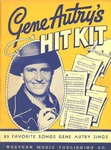 Gene Autry
's company Golden West Broadcasters buys KTLA-TV in Los Angeles, California, USA, from Paramount Pictures for $12m. At the time, this is the highest price ever paid for a television station.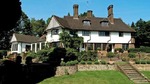 John Lennon
of
The Beatles
becomes the owner of a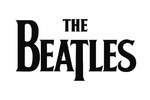 The Times reports that 1,250,000 shares in
The Beatles
' music publishing company
Northern Songs
will shortly be issued for sale, and that the company is predicting a profit of £550,000 for the year.
Read More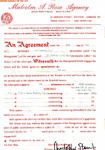 The Who
play at The Fender Club, Kenton, Harrow, UK. The terms of their contract specify a £180 guarantee against 60% of gross door receipts.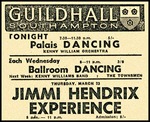 As Purple Haze enters the UK single chart,
Jimi Hendrix
sells a blue-white Stratocaster guitar at Selmer's Music Store, Charing Cross Road, London, UK. Paul Kossoff, later to form Free, is working as a sales assistant in the shop. In the evening, The
Jimi Hendrix
Experience (billed as Jimmi Hendrix Experience) plays at The Guildhall, Southampton, earning a fee of £175.
Read More
Duane Dee
, with producer Kelso Herston, records It Won't Matter So Much, That Was My Shining Hour and Money Trees Don't Grow (On The Streets Of Chicago) in Columbia Recording Studio, 804 16th Avenue South,
Nashville, Tennessee
, USA.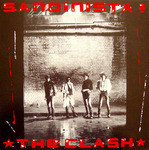 The Clash
release a triple album,
Sandanista!
, on CBS Records in the UK.
Read More
It is announced that
Roy Orbison
is suing his manager, Wesley Rose, for $500m of unpaid royalties.
WEA Records in the UK is fined £6,000 by the BPI (British Phonographic Industry) for unethical practices.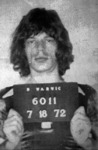 It is reported that
Mick Jagger
of The
Rolling Stones
will earn £1m on each night of his upcoming solo tour of Japan, Asia, – a total of £7m.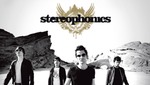 In an interview with Welsh newspaper Wales On Sunday,
The Stereophonics
' former drummer Stuart Cable states that he is soon to receive compensation for his sacking from the band, but denies that it will be as much as the rumoured £1m.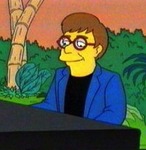 Sir
Elton John
performs for
a $1m fee at the fourth wedding of US broadcaster Rush Limbaugh
to his longtime girlfriend Kathryn, in the Ponce de Leon ballroom, Breakers Hotel, Palm Beach, California, USA.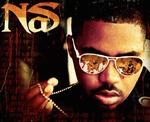 Rapper
Nas
agrees to a payment plan in Los Angeles County Court, Los Angeles, California, USA, by which he will pay $14,229.61 a month to clear his $300,000 debt to his ex-wife
Kelis
.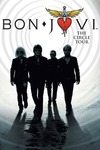 Half-year figures for 2010 published by
Pollstar
reveal
Bon Jovi
as the most successful touring act in North America, having played 38 shows selling more than a half million tickets with a total gross of $52.8m.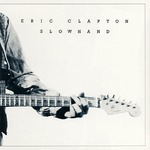 An auction of 75 guitars and 55 amplifiers belonging to
Eric Clapton
is held at Bonham's, New York City, USA, as a benefit for Clapton's Crossroads drug and alcohol rehabilitation centre in Antigua, West Indies, Caribbean. The auction raises $2.15m.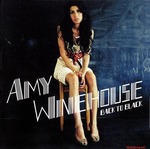 The polka dot chiffon dress worn by
Amy Winehouse
on the cover of her album
Back To Black
is bought for £43,200 [$67,120] by the Museo de la Moda in Santiago, Chile, South America,
at an auction in Kerry Taylor Auctions
, London, UK. Proceeds of the sale go to the
Amy Winehouse Foundation
.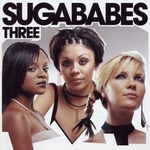 It is reported that the original three members of
Sugababes
have
signed a £1m deal with Polydor Records
but legal problems over the ownership of the band name mean that the trio will have to adopt a new name before releasing anything commercially.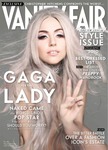 Lady Gaga
, currently on tour in Australia,
Oceania
, phones in a bid of
$133,075 to buy a gown by her friend the late designer Alexander McQueen
at a sale hosted by fashion collector Guinness at Christie's auction house in South Kensington, London, England, UK, Europe. Proceeds from the auction are to benefit the Isabella Blow Foundation, created in memory of the late fashion editor who committed suicide after a long battle of depression.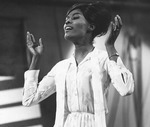 Dionne Warwick
files for bankruptcy in New Jersey, USA, owing
over $10m in taxes
.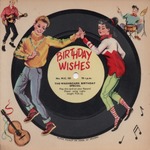 Good Morning To You Productions Corporation in the USA files a
class action lawsuit against music publishers Warner/Chappell Music
aiming to move the 1893 song
Happy Birthday To You
into the public domain. It is currently administered by Warner/Chappell which collects considerable fees for its use.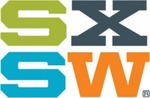 Wannabe rapper Rashad Owens kills four people when he crashes his car on Red River Street, Austin, Texas, USA, during the SXSW Festival. The incident will spark controversy about whether the festival is growing out of control. In December, the family of one of the victims will sue the festival organisers.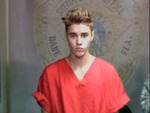 Lawyers acting on behalf of
Justin Bieber
negotiate a plea deal in his Miami, Florida, USA, driving under the influence case. The deal requires Bieber to make a $50,000 donation to the "Our Kids" charity, get twelve hours of private anger-management counseling and attend a program that teaches about the impact of drunken driving on victims. In exchange, the judge accepts Beiber's guilty plea to misdemeanor counts of careless driving and resisting arrest. He is thus able to avoid a jail sentence.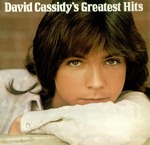 Former teen pop idol and tv star
David Cassidy
, claiming to have "assets and debts of up to $10m",
files for bankruptcy protection
in Florida, USA.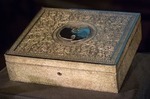 The ultra-rare, incredibly valuable
Wu-Tang Clan
album
Once Upon A Time In Shaolin
is held up at customs in JFK Airport, New York City, USA, so that border control officials can determine the contents of the silver box holding the album. The album exists as one single copy, and had been held in a secure storage vault at The Royal Mansour Hotel in Marrakech, Morocco, Africa. It arrived at JFK en route to its purchaser, the controversial hedge fund manager
Martin Shkreli
, who had paid $2m to buy it.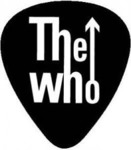 The Who,
Wilko Johnson
and others play in a Teenage Cancer Trast concert at The
Royal Albert hall
, London, UK.
BPI
announces that, in 2015, UK artists achieved a record 17.1% global share, which means that around one in every six albums sold worldwide originated in the UK. In the same period, audio streaming increased by 82% to 27bn plays, delivering a 69% rise in UK artists' income to £146.1m. Regrettably, an 88% rise in video streaming generated only a meagre increase in revenue from pure ad-funded platforms (such as YouTube) of 0.4% to £24.4m.
The
Read More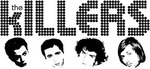 When
The Killers
play on the Caribbean island of St. Barts for Russian billionaire and Chelsea football club owner Roman Abramovich, they are unexpectedly joined onstage by Sir
Paul McCartney
, who plays a song by
The Beatles
, Helter Skelter, with the Las Vegas quartet, led by Brandon Flowers. The
Rolling Stones
and Guns N' Roses also perform mini-sets at the same event.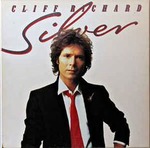 British pop idol Sir
Cliff Richard
wins a
privacy case against the BBC
and is awarded an initial £210,000 in damages. The judgement follows a lengthy legal battle with the broadcasting organisation after it reported that the singer was being investigated over historic child sex assault claims.
Jackie Fuchs, who played bass for