Random selection from around 520 Facts
Click to filter results
Censorship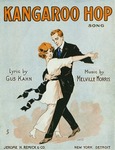 The Pittsburgh Daily Post reports that The Western Pennsylvania Canoe association has banned 'animal' dances — including the Kangaroo Dip and Sloth Squeeze — from its social gatherings. This is part of ongoing national attempts to ban such dances, usually performed to ragtime or jazz music.
UK pop paper
Melody Maker
reports that the British Musicians Union has banned its members from performing in South Africa because of that country's apartheid policy. [censorship]
Luther Campbell, manager/promoter and member of controversial 90s rap recording stars
2 Live Crew
is born in Miami, Florida, USA.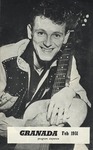 Gene Vincent
arrives in the UK for a tour, but he is without his Bluecaps, because the Musicians' Union has banned them. For the tour, Vincent is backed by British band
Sounds Incorporated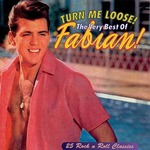 Teen pop idol
Fabian
makes his dramatic debut, playing a pathological killer, in A Lion Walks Among Us, an episode of the ABC-tv series Bus Stop in the USA. The storyline is deemed somewhat risque, so the show's normal sponsors refuse to handle it. Warner Bros step into the sponsorship gap, but critics will describe it as "sleazy", "sex-laden" and "just plain nasty".
Britain's national radio and television network The BBC (British Boradcasting Corporation) slaps a ban on novelty horror disc
Monster Mash
by
Bobby 'Boris' Pickett
And The Crypt-Kickers.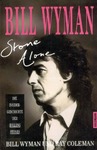 According to his book Stone Alone,
Bill Wyman
claims that "on December 18, 1964, news came from America that
Little Red Rooster
was banned from record release because of its 'sexual connotations'". This claim is debatable because there is little other evidence to support Wyman's contention.
A UK
Silver Disc
is awarded to the single
Terry
by
Twinkle
, which had been banned by both the BBC and ITV on grounds of 'bad taste', because it referred to the death of a teenager in a motorcycle smash.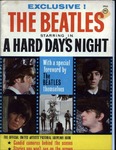 After several months of deliberation, The Portuguese film censor releases
The Beatles
' film, A Hard Day's Night, but it is rated "for adults only".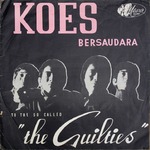 In Jakarta, Indonesia, Asia, leaders of the
Koes Bersaudara
dance band are released from jail after three months. Their crime had been described as subversion, for performing cover versions of songs by
The Beatles
.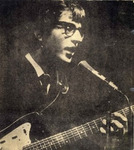 Massachusetts Supreme Court concludes that the principal of Attleboro High School in Massachusetts, USA, was right to ban student George Leonard from attending school because of the length of his hair. The Court decrees, "We are of the opinion that the unusual hair style of the plaintiff could disrupt and impede the maintenance of a proper classroom atmosphere or decorum. This is an aspect of personal appearance and hence akin to matters of dress. Thus as with any unusual, immodest or exaggerated mode of dress, conspicuous departures from accepted customs in the matter of haircuts could result in the distraction of other pupils." Leonard will not go back to high school, but will continue as a professional musician with his band The Cry Babies.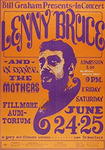 Lenny Bruce
, supported by The
Mothers Of Invention
, plays the first of two nights at the Fillmore Auditorium, San Francisco, California, USA.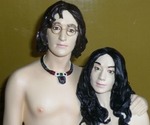 A shipment of the album Two Virgins by
John Lennon
and Yoko Ono, is confiscated at Newark airport, New Jersey, USA, because its cover, showing the couple naked, is deemed pornographic. The album will subsequently be sold in America in brown wrappers.
Read More
Pete Seeger
performs
Waist Deep In The Big Muddy
on The Smothers Brothers Comedy Show on tv in the USA. The song had been censored out of a previous appearance, because it is a metaphorical representation of the Vietnam War and President Lyndon Johnson's policy of escalation.
The Diocese of Rome announces that it "deplores the concept," of rock and roll masses but does not prohibit such services at The Church of San Lessio Falconieri in Italy, Europe.
Manfred Mann
re-record the lyric of their upcoming single,
My Name Is Jack
, following objections from American distributors that it might inflame racial tensions.
The controversial and sexually explicit single
Wet Dream
by
Max Romeo
enters the UK singles chart. Despite being banned by the BBC, it rises to No10. In his defence, Mr Romeo claimed it was about sleeping in a hut with a leaky roof.
When black children in South Africa adopt
Another Brick In The Wall
by
Pink Floyd
as their anthem, censorship rears its ugly head - the single is banned by the apartheid regime.
It is announced in the UK press that the Anti-Nowhere League (ANL) has been found guilty of obscenity under the Obscene Publications Act because of the lyric of
So What?
, the b-side of their single The Streets Of London.
Read More
UK police seize copies of the Anti-Nowhere League album Live In Yugoslavia, which is alleged to be obscene.
Bill Posters Will Be Banned play at The Half Moon, Putney, London, England, UK, Europe.
Parents Music Resource Center
[PMRC] petitions the music business to introduce a rating system to warn buyers about violent or sexually explicit lyrics.
The Washington Wives' music censorship pressure group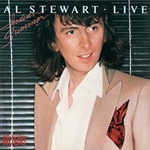 It is reported in Sounds music newspaper that
Al Stewart
is planning to provide facilities which would allow audience members to plug directly into the mixing desk at his concerts in order to make recordings of his live shows.
Read More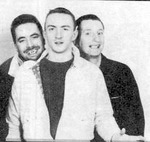 The Redskins
release a new single, Kick Over The Statues, on Abstract Dance Records in the UK. All proceeds from the single will go to the Anti-Apartheid Cause.
The Redskins
' regular record label, London Records, had chosen not to release it.
Read More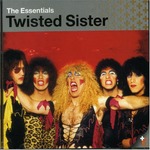 When
Twisted Sister
play in San Antonio, Texas, USA, the city has recently passed an anti-rock music ordinance [in response to pressure from the
Parents Music Resource Center (PMRC)
, to prevent the appearance of artists who sing about such topics as necrophilia, paedophilia or bestiality. A group of local dignitaries monitor the show but later, in the band's dressing room, they mingle happily with the group.
Read More
The
Ice-T
album Rhyme Pays becomes the first hip-hop album to be stickered with a warning label because of explicit lyrics.
After MTV edits secenes of semi-naked girls fondling phallic crucifixes from his
Hot In The City
video,
Billy Idol
refuses to let the channel air it, claiming they have "eliminated every scrap of meaning".
A case brought by the Rock Against Racism organisation, challenging New York City, USA's attempts to control noise levels at concerts in Central Park's Naumberg Bandshell, is heard in the US Supreme Court. In due course, the court will decide that controlling noise levels at such venues does not violate the free speech rights of performers.
Frank Zappa
, Luther Campbell of
2 Live Crew
and Joey Ramone of
The Ramones
are among musicians who condemn today's appointment of Al Gore as Bill Clinton's Presidential running mate in the USA. Their objections primarily focus on his wife, Tipper Gore, founder of the Parents Music Resource Centre, a pro-censorship body which forced record labels to put warning stickers on albums with content unsuitable for minors.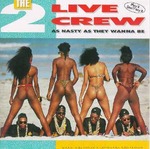 American rapper
Luther Campbell
(of
2 Live Crew
fame) files for bankruptcy in Miami, Florida, after losing a $1.6 million court case against fellow rapper
MC Shy D
for allegedly cheating him out of royalties.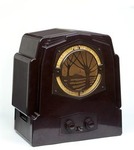 In the wake of the
World Trade Center
attack, 1200-station US radio network
Clear Channel Communications
bans all music by
Rage Against The Machine
and issues a don't-play list of 150 songs, ranging from
Nena
's hit
99 Red Balloons
to
John Lennon
's
Imagine
, which includes the lyric, "I hope someday you'll join us/And the world will live as one."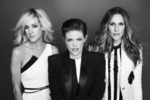 Radio stations in the USA begin dropping
Dixie Chicks
tracks from their playlists because vocalist Natalie Maines recently stated that the group was ashamed of coming from the same state as President George Bush.
Read More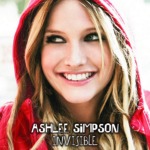 When
Ashlee Simpson
plays at the Orange Bowl, Miami, Florida, USA, her song La La is almost drowned out by booing football fans – because she had been caught out for lip-synching during a recent Saturday Night Live tv appearance.

It is reported that the music retail chain HMV Canada has removed all
Alanis Morissette
product from its shelves because the singer-songwriter has lately struck an
exclusive deal allowing the Starbucks Coffee chain to sell her new CD
Jagged Little Pill Acoustic
.

Following the recent banning of
Pete Doherty
's band
Babyshambles
from headlining the
Moonfest Festival
in Westbury, Wiltshire, UK, this year's event is cancelled by the organisers.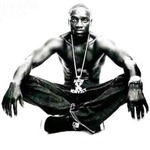 Four employees of the Sri Lankan broadcaster The Maharaja Organization are injured when
citizens stage a protest against a planned show
by
Akon
. The protesters throw rocks and stones at the Maharaja building because the broadcaster is sponsoring the gig.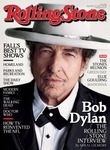 Bob Dylan
posts a statement on his website
refuting persistent rumours that he had been subjected to censorship
during his recent concerts in China, Asia.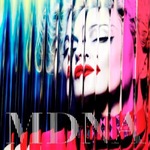 It is reported that French far right leader Marine Le Pen is considering suing
Madonna
if she uses a video
depicting the Front National president with a swastika on her face
during upcoming performances on her
MDNA Tour
in France, Europe.
Madonna
had used the imagery during a concert in Israel just a few days earlier.
Shazad Iqbal From Bradford, UK, launches an online petition to have
Katy Perry
's latest video, Dark Horse, removed from YouTube on the grounds that it includes blasphemy against Allah.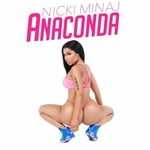 Nicki Minaj
releases a new single,
Anaconda
, whose sexually provocative cover art is censored on several digital music stores with a 'Parental Advisory' label.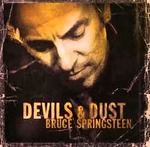 Bruce Springsteen
cancels a concert in Greensboro, North Carolina
, USA, because of a state law which has invalidated anti-discrimination measures that protected gay and transgender people. The law also requires people to use public toilets that correspond to the sex listed on their birth certificates.
Read More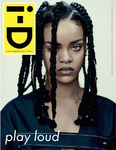 Rihanna
posts the question, "Why aren't we talking about this?!" via Twitter to draw attention to
violent clashes between police and farmers in India
, Asia. The farmers had been protesting contoversial new agriculture laws approved in September. After the clashes, India cut off internet access around New Delhi. Other celebrities including Greta Thunberg and Los Angeles Lakers forward Kyle Kuzma subsequently joined in
Rihanna
's action.