Random selection from around 400 Facts
Click to filter results
Censorship
The Washington Times reports that Chevy Chase Lake resort has banned "freak dancing" in its pavilion. In this context, "freak dancing" includes the Bunny Wiggle, Grizzly Hug and other so-called "animal dances", often associated with ragtime and jazz music. It is recommended that dancers "should confine themselves to the old straight-away waits and the two step" but "even in these, no fancy steps will be permitted."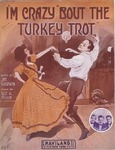 A poem is published in The Tacoma Times, Washington State, USA, stating, "When you're in Walla Walla, friends, / You must not 'bunny hug' /Or 'turkey trot,' or likeas not, / They'll slam you in the jug; / And, girls, don't romp with 'Texas Tom'; / To do so's taking chances, / For the cops have put the kibosh on / Those naughty, naughty dances." The poem is a reference to legal action being taken over the popularity of 'animal' dances such as The Bunny Hug and Turkey Trot, usually performed to ragtime or jazz music.
Variety stars Ross And Sargent, a comic duo, record Nellie The Nudist Queen for
Columbia Records
in London, UK. The song will be banned from broadcast on BBC radio. [censorship]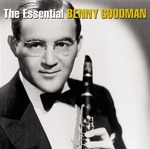 A feature in the California Eagle newspaper, headlined Leaders Protest Dance Hall Ban, reports that the Los Angeles Police Department has refused to issue a Mexican American social organization called La Fiesta Club a permit to host a concert featuring the
Benny Goodman
Orchestra at LA's Shrine Auditorium, because the police, along with conservative Los Angeles City Council members, are afraid that whites, blacks, Mexicans, and Filipinos might be allowed to dance together.
Lord Invader
performs his composition
Rum And Coca Cola
for the first time in front of a paying audience in the Victory Calypso Tent [an informal music venue set up for the carnival season] in Port of Spain, Trindidad, West Indies. Six months later, visiting US radio comedian
Morey Amsterdam
will hear the song, take it back to the USA, sanitise its saucy lyric and copyright it in his own name.
Rum And Coca Cola
will be a huge hit for
The Andrews Sisters
but Lord Invader will have to go to court to win his royalties.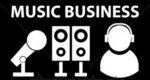 The American Federation Of Musicians lifts its ban on recording of music, which has been in operation since August 1, 1942.
Cashbox
magazine reports that Thirteen Women And One Man by Dickie Thompson on Herald Records has been banned on WHOM Radio in New York City, USA, because its lyric is considered too provocative. (censorship)
In the UK, the BBC bans airplay of
The Coasters
song
Charlie Brown
because the lyric includes the word 'spitball' which is deemed too offensive for radio broadcast. Two weeks later, once the meaning of the term has been explained, the BBC will change its mind and allow the song to be played.
Mark Dinning
records the novelty pop song
Top Forty, News, Weather And Sports
in New York City, USA, for
MGM Records
. The song will become controversial because it mentions Congolese Prime Minister,
Patrice Lumumba
, who will be assassinated soon after release of the record. As a result, records are withdrawn from shops and replaced with a new version with a more acceptable lyric.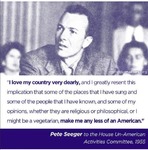 Folk musician
Pete Seeger
, under indictment for contempt of Congress for refusing to answer questions of the House Un-American Activities Committee in 1955, states to a press conference in New York City, USA, that he will continue to refuse "to answer questions as to my associations, my philosophy or religious beliefs, or my political beliefs, or how I voted in any election, or any of these private affairs."
Read More
Britain's national broadcasting service, the BBC, bans three songs on the
Max Bygraves
album
Nursery Rhymes For Grown-Ups
. This act of censorship was occasioned mainly by the track Georgie Porgy, which was felt to have homosexual implications.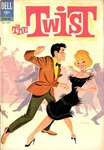 Teen dance craze The Twist is banned by Bishop Burke of the Catholic Diocese of Buffalo, New York, USA, who decrees that it must not be danced, sung about or listened to at any Catholic school, parish or youth organisation.
Read More
Illinois Jacquet
records Banned In Boston, Ydeen-o, Back Home Again In Indiana and Reverie, in New York City, USA.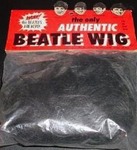 Glasgow council in Scotland announces that all boys and men with Beatle-cuts - i.e. haircuts in
the the
style of
The Beatles
- will henceforth have to wear bathing caps, because a committee has been told that hair from 'Beatle-cuts' is clogging the pool's filters.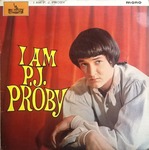 As a result of his recent trouser-splitting antics onstage in Croydon, P.J.Proby is banned from performing in all ABC Theatres in the UK.
Read More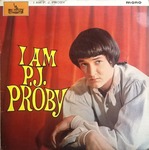 P.J. Proby
's new UK single, I Apologise, enters the chart – the title widely perceived as a reference to the trouser-splitting incidents which recently caused him to be banned from performing.
Read More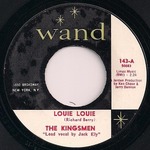 FBI agents pay a visit to
Wand Records
in New York City, USA during their ongoing investigations into allegations of obscenity in the lyrics to the song Louie Louie by
The Kingsmen
.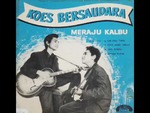 In Jakarta, Indonesia, Asia, leaders of the
Koes Bersaudara
dance band are arrested on charges of subversion, for playing songs by
The Beatles
.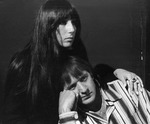 Sonny And Cher
are barred from the Tournament Of Roses Parade in Pasadena, California, USA, because they had recently expressed support for teenage rioters on Sunset Strip.
Frankie Goes To Hollywood reach No1 in the UK pop singles chart with Relax, the banned song that launched a million t-shirts.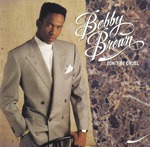 Bobby Brown
is arrested for violating a Columbus, Georgia, USA, anti-lewdness ordinance. According to the arresting officers, Brown pulled a woman out of the audience and simulated intercourse with her. Arrested in mid-performance, Brown is immediately taken to jail, where he posts a $600 bond, before returning to finish the concert. He is later fined $652.
It is reported that
Britney Spears
has been forced to rename and partially re-record her latest single, If You Seek Amy, after radio stations in the USA threaten to withdraw the single from their playlists and families call for a "parental advisory" warning. The problem is that, when sung quickly, the title becomes, "F-U-C-K Me"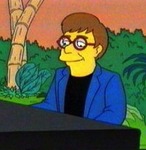 The Islamist Justice and Development Party calls for a ban on
Elton John
playing at the imminent Mawazine festival in Rabat, Morocco, Africa, arguing that his appearance would pose "a risk of encouraging homosexuality in Morocco."