Random selection from around 2,500 Facts
Click to filter results
Swedish singer Kleerup wins three awards - Best Newcomer, Best Composer and Best Producer - at Sweden's annual Grammis Gala.
A report by the
International Federation of the Phonographic Industry (IFPI)
states that 95% of music available online worldwide in 2008 was downloaded illegally.
Pressure group
The Parents Television Council
cautions parents and radio stations in the USA about the double-entendre in the new
Britney Spears
single If You Seek Amy, which sounds like "F**k Me" when sung. The PTC believes that the song would violate the broadcast indecency law if aired between the hours of 6a.m. and 10p.m.
James Taylor
and
Judy Collins
are are honoured with lifetime achievement awards at BBC Radio 2's annual folk music awards in London, UK.
It is reported that Reflex Muzic, the management firm behind British reggae group
UB40
has been declared bankrupt following the decline in the band's success.
Jackie Greene plays at The Great American Music Hall, San Francisco, California, USA.
U2
play a 'secret' gig at the Somerville Theatre, Somerville, Massachusetts, as part of the promotion for their new album, No Line On The Horizon.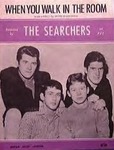 The Solid Silver 60s Show, featuring
The Searchers
,
Wayne Fontana
,
The Merseybeats
and
John Walker
, formerly of The
Walker Brothers
, plays at the
The City Hall
,
Salisbury
, Wiltshire, UK.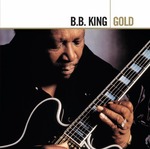 B.B. King
plays
at The Plaza Theatre
, El Paso, Texas, USA.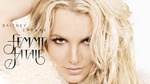 When
Britney Spears
plays at the MEN Arena in Manchester, England, UK, she
angers the crowd
by shouting out, "What's up, London?" when she hits the stage.
On her
I Am tour
,
Beyonce
plays at the 1st Mariner Arena, Baltimore, Maryland, USA.
Within hours of the news of his death,
Michael Jackson
's albums occupy the Top 15 places on online retailer Amazon.com Inc's best-selling albums.
Janet Jackson
takes the stage at the end of the BET (Black Entertainment Television) Awards in Los Angeles, California, USA, to thank fans for their support since the untimely death of her brother,
Michael Jackson
.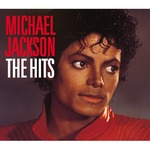 Gary Taylor, president and owner of
Michael Jackson
fanclub MJJcommunity.com, claims that up to a dozen grief-stricken
Michael Jackson fans have committed suicide
since the death of the superstar a few days earlier.
Bob Dylan
plays in Bethel Woods Center for the Arts, Bethel Woods, New York State, USA.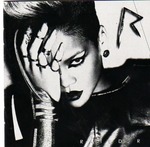 Jay-Z
and
Rihanna
enjoy a night out in each other's company at the Vendome nightclub in London, UK, where they run up a bar tab of £7,000, consisting largely of Dom Perignon champagne and vodka.
Country star Gary Allan testifies in court in Gallatin, Tennessee, USA, in a case involving 47-year-old Nashville resident Katherine Walker who has been accused of stalking Allen.
Bob Dylan
plays in Heritage Park Amphitheatre, Simpsonville, South Carolina, USA.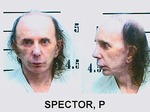 In a letter to a friend, imprisoned record producer
Phil Spector
complains about being in a prison (The California Substance Abuse Treatment Facility and State Prison at Corcoran), which houses "gangsters and Manson types". Spector also says he is eating in his cell to avoid exposure to dangerous inmates, and that he is trying to get moved to "a better prison."
George Strait
's 26th album,
Twang
, goes straight to No1 in the USA on both the
Billboard
200 and the Top Country Albums charts, on sales of 155,000 copies.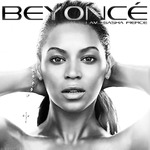 On her
I Am tour
,
Beyonce
plays the second of two nights at Acer Arena, Sydney, New South Wales, Australia.
The Stan Tracey Quartet releases a new album, Senior Moment, on Resteamed Records.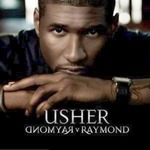 The divorce of
Usher
and
Tameka Foster
is finalised in Fulton County Court, Atlanta, Georgia, USA.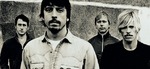 The
Foo Fighters
play a secret gig to an audience of just 300 people at Postbahnhof, Berlin, Germany, Europe.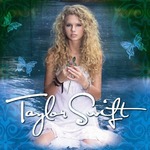 Taylor Swift
becomes the youngest artist ever to win the Country Music Association Award for Entertainer Of The Year, and one of only six women to win the Country Music Association's highest honor.
The
Psychedelic Furs
perform their 1981 breakthough album, Talk Talk Talk, in its entirety at a concert in the Academy 2, Manchester, UK.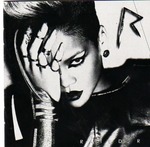 Rihanna
releases her fourth album,
Rated R
, on Universal Music in Australia, Germany and Poland.
Read More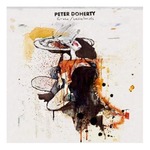 After pleading guilty to drink-driving and careless driving following a concert in July, Wiltshire-based musician
Pete Doherty
of
Babyshambles
is fined £2,050 in Gloucester Crown Court, Gloucester, UK, and given an 18-month driving ban. Shortly after, he is arrested and
charged with heroin possession
.
Trumpet virtuoso Maurice Brown plays the third of four nights at
The Jazz Showcase
, Chicago, Illinois, USA.