Random selection from around 300 Facts
Click to filter results
At French President
Francois Mitterrand's Funeral
in Jarnac, France, Europe, his wife and his long term mistress stood side-by-side at the grave, accompanied by their respective legitimate and illegitimate children. Some years later, when Alex Kapranos of
Franz Ferdinand
reads about the funeral, he will be inspired to write the song Goodbye Lovers And Friends.
Jazz baritone sax virtuoso
Gerry Mulligan
dies in Darien, Connecticut, USA, aged 68, following complications arising from knee surgery.
Jasmine van den Bogaerde is born in Lymington, Hampshire, UK. She will find success as folksy singer-songwriter
Birdy
.
Bob Dylan
's spring tour ends with a show at the Star Lake Amphitheater, Burgettstown, Pennsylvania, USA.
Aimee Mann
joins Dylan, playing guitar on the final song Rainy Day Women Nos 12 & 35.
Fire damages
Eric Clapton
's house in Chelsea, London, UK. The second floor is gutted and a first floor gallery is badly damaged, but Clapton manages to rescue his guitars. Clapton also owns the
Read More
Firemen arrive at the home of guitarist
Eric Clapton
to find him running in and out of the burning building, trying to save his guitar collection. The house is gutted, sustaining about $3m worth of damage.
The Lighthouse Family
re-release
Ocean Drive
, the title track from their debut album,
Ocean Drive
, in the UK. Having flopped the previous year, it will now prove to be a major hit, peaking at No11 in the UK singles chart.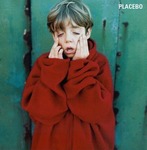 Placebo
release their
self-titled debut album
in the UK. It will peak at No5 on the UK Albums Chart.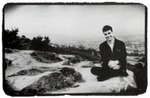 The Wedding Present
play at
Level 3
,
Swindon
, Wiltshire, England, UK, Europe.
The annual two-day long T IN THE PARK festival begins in Strathclyde Park, Scotland, with
Radiohead
, Alanis Morrissette,
Foo Fighters
, Bluetones, Beck, Pulp, Black Grape, Prodigy,
Teenage Fanclub
,
Manic Street Preachers
, Dogstar and others. Attendance at the event is reported to be 30,000.
Read More
Michael Jackson
announces, during a press conference at Sun City, South Africa, that he intends to play five concerts in the UK, but no details are given.
Prince
's 18th studio album,
Chaos And Disorder
, enters the
Billboard
Chart in the USA at No26, which will prove to be its highest position.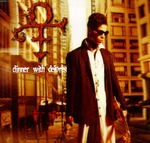 Dinner With Delores
by
Prince
peaks at No36 in the UK pop singles chart during a two-week chart stay.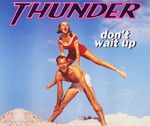 Thunder release Don't Wait Up, the first single from their LP The Thrill Of It All, in Japan, Asia.
While
Rammstein
are playing live at Treptow Arena, Berlin, Germany, Europe, a burning stage prop falls into the audience. Fortunately no-one is seriously injured. In the wake of this potential disaster,
Rammstein
will begin employing a professional pyrotechnics crew. (1996).
The biographical film 'Listen:
Gerry Mulligan
' is premiered at the Walter Reade Theater, Lincoln Center, New York City, USA, where it is presented by
Wynton Marsalis
.