Random selection from around 440 Facts
Click to filter results
Skrewfish play their first live gig, as support to Pink Kross, at Key Youth Centre, East Kilbride, Scotland. Skrewfish will find greater success as
Biffy Clyro
.
Over My Shoulder by Mike And The Mechanics enters the UK singles chart, where it will peak at No12.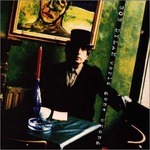 At the 37th Annual
Grammy Awards
ceremony, held in the Shrine Auditorium, Los Angeles, California, USA,
Bob Dylan
's World Gone Wrong wins a Grammy in the category of Best Traditional Folk Album.
Liverpudlian BBC Radio dj and tv personality
Kenny Everett
dies aged 50, from an AIDS-related illness, in the Royal Borough of Kensington and Chelsea, London, UK.
Rapper
Tone Loc
is ordered to attend an anger management course by a Los Angeles, California, court after threatening a female friend with a baseball bat. He is also fined $1,350 placed on probation for two years, and ordered to perform 100 hours of community service.
When Kiss fan Bill Rexer is married at a Kiss convention in New York City, USA, the best man is bassist Gene Simmons, and the bride is given away by guitarist Paul Stanley.
Ozzy Osbourne
is rehearsing at 3rd Encore, Los Angeles, California, USA, for his upcoming Ozzmosis tour.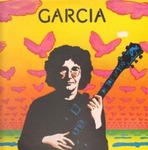 Jerry Garcia
of the
Grateful Dead
is buried at St Steven's Church, Belvedere, California, USA. Guests at the service include the other members of the band and
Bob Dylan
.
Obsesssive
Bee Gees
fan Marilyn Holmes, 43, appears in court in the UK charged with breaking into the Oxfordshire home of Bee Gee
Robin Gibb
, where she was found hiding in a cupboard with a tape recorder and video camera.
Swiss tax authorities are reported to be chasing
Tina Turner
for an unpaid $510,000.
While in Paris, France, Europe,
Ozzy Osbourne
does telephone interviews with The New York Post [Lisa Robinson], The East Coast Rocker [Dan Davis] and Cover Story [Phillip Zonkel].
While in Paris, France, Europe,
Ozzy Osbourne
does in person press, radio and tv interviews with Carmel Giordano of Metal Hammer, Roberto Gandolfi of Thunder, Mariscal Romero of Heavy Rock and several others.
Tupac Shakur
is released from Clinton Correctional Facility, New York State, USA, on $1.4m bail, posted by
Suge Knight
. In return Tupac signs a three-album deal with Knight's Death Row Records.
With no reason given, The Lebanese Government bans
Iron Maiden
from playing in Mont La Salle, Beruit.
Gloria Estefan
performs for Pope John Paul the Second as part of the celebration of his 50th anniversary in the priesthood.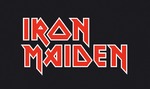 On their
X-Factour tour
,
Iron Maiden
play at The Civic Hall, Wolverhampton, UK.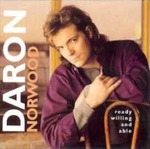 Country music singer Daron Norwood announces that he is quitting music because of his addiction to alcohol. He tells the Lubbock-Avalanche Journal that he has been taking 20 to 25 shots of Jack Daniels every night.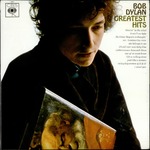 An impromptu sing-song around the piano at
Frank Sinatra
's house features
Bob Dylan
,
Bruce Springsteen
, Steve Lawrence And Eydie Gorme and Ol' Blue Eyes himself.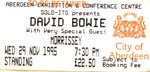 On his Outside tour,
David Bowie
plays at The Exhibition And Conference Centre, Aberdeen, Scotland, UK, but his 'very special guest'
Morrissey
doesn't show up and fails to play any further gigs on the tour.
Read More
Blur
's album
Parklife
is awarded a Quadruple-platinum Disc in the UK by the BPI, and their album
The Great Escape
is awarded a Double-platinum Disc.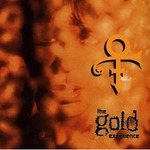 The Gold Experience
by
Prince
peaks at No88 in the
Billboard
Albums Chart in the USA.