Random selection from around 310 Facts
Click to filter results
Lorena Bobbitt who chopped off her husband's penis, claiming it was in retaliation for him sexually assaulting her, is acquitted by a jury in Manassas, Virgina, USA, by reason of temporary insanity. Bobbitt's revenge will inspire several songs, including Bobbit Song by stand-up comedian
The Judds
,
Clint Black
, Travis Tritt and Tanya Tucker perform during a Rockin' Country halftime show at the Super Bowl (Dallas Cowboys vs the Buffalo Bills) in the Georgia Dome, Atlanta, Georgia, USA.
I Swear by John Michael Montgomery begins the first of four weeks at No1 on the
Billboard
country singles chart in the USA.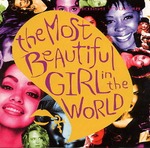 Prince
's new single,
The Most Beautiful Girl In The World
, receives its premiere on CBS-TV's Miss USA Pageant in the USA.
UK tabloid The Daily Star runs a front page story about visiting "evil gangster rapper"
Snoop Doggy Dogg
with the headline Kick This Evil Bastard Out.
The fourteenth BRIT Awards event is held at Alexandra Palace, London, UK, hosted by
Elton John
and RuPaul. Winners include Sting for Best British Male Solo Artist,
Brian Eno
as Best British Producer,
Crowded House
as International Group and
Van Morrison
as Outstanding Contribution. Pray by
Take That
wins for Best British Single and Best British Video, and the band perfoms live doing a medley of
the Beatles
' hits. Prince wins the Best International Male Artist award.
Blues and jazz fiddler
Papa John Creach
, best known for his work with
Hot Tuna
, dies from pneumonia, contracted as a consequence of a heart attack, aged 76 in Los Angeles, California, USA.
Jazz guitarist and banjo player
Danny Barker
, who worked with
Cab Calloway
, Lucky Millinder, Benny Carter and many others, dies of cancer aged 85, in New Orleans, Louisiana, USA.
English-born soul / neo-soul and R&B singer and songwriter
Ephraim Lewis
dies dies after having apparently jumped from a fourth floor balcony in Los Angeles, California, USA. His death will be ruled as suicide, but some reports say that LAPD officers stunned him with a Taser after a hyperactive exchange, perhaps connected to his use of methamphetamine.
Ginny Simms
dies aged 78, of a heart attack in Palm Springs, California, USA. She had found success as an actress and big band singer working with
Kay Kyser
and others.
An aeroplane carrying Rwandan president Juvenal Habyarimana and Burundian president Cyprien Ntaryamira is shot down as it prepares to land in Kigali, Rwanda, Africa. This action will set in motion 100 days of mass murder which have come to be known as
the Rwandan Genocide
, in which an estimated 800,000 Tutsi people will die at the hands of Hutu tribesmen.
According to co-writer Isaac Slade
, The Rwandan Genocide inspired the storyline of the song
Heartbeat
by his band
The Fray
.
Soul and r'n'b singer
Percy Sledge
pleads guilty to tax evasion in the USA.
During a 23-date US tour,
Bob Dylan
plays at the Fox Theater, St. Louis, Missouri.
When
Sheryl Crow
plays at the 328 Club,
Nashville, Tennessee
, USA, the gig is recorded and will be released as a limited edition CD entitled Live From Nashville.
The Most Beautiful Girl In The World by
Prince
, distributed through the indie Bellmark Records following the artist's break with Warners, peaks at No3 in the
Billboard
Hot 100 Singles Chart in the USA.
Noted be-bop jazz trumpeter
Red Rodney
dies aged 66 of lung cancer in Boynton Beach, Florida, USA.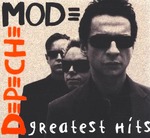 Depeche Mode
and
Primal Scream
play at Great Woods Performing Arts Centre, Mansfield, Massachusetts, USA.
Read More
Reggae vocalist and recording artist
Gene Rondo
dies of cancer in Hackney, London, UK.
Latin pop singer Jon Secada fell through the rostrum as he was approaching the stage to perform to an estimated one-billion television viewers during the opening ceremonies of the World Cup soccer tournament in Chicago. Secada was unable to extricate himself from the hole, and since the band had already started playing, he began singing with only his head above the stage level. He was eventually pulled from the hole, and moved to centre stage to finish his performance. Secada was later diagnosed with a dislocated shoulder
Singer and actress Harriet Nelson, best-remembered for her role in the long-running sitcom The Adventures of Ozzie and Harriet, dies of congestive heart failure in laguna Beach, California, USA, aged 85. She was also the mother of teen idol
Ricky Nelson
.
Prince
reportedly signs an agreement letting Warners release his controversial LP The Black Album.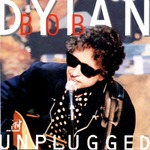 Bob Dylan
is taping his performance for the
MTV Unplugged
series at the Sony Studios in New York City, USA.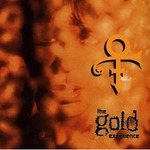 Prince
sings a track from his album The Gold Experience on CBS-TV's Late Show With David Letterman, in the USA.
Eric Clapton
is made an O.B.E. in the Queen's New Year's Honours List.
Eric Clapton
is made an O.B.E. in the Queen's New Year's Honours List.