Random selection from around 1,200 Facts
Click to filter results
Drugs
The Fralinger String Band is formed by a group of young men playing music on the corner of Second and Sigel Streets in South Philadelphia, Pennsylvania, USA. The group is led by Joseph Ferko and funded by
Dr. John
J. Fralinger, owner of Fralinger's Drug Store.
Reefer Madness
, a propaganda exploitation film revolving around the melodramatic events that ensue when high school students are lured by pushers to try marijuana, is released to cinemas in the USA. It will inspire a, off-
Broadway
musical satire version in 2001, and a film based on the musical in 2005.
The movie musical
Top Of The Town
, with songs written by
Jimmy McHiugh
and
Harold Adamson
, is released to cinemas in the USA. The soundtrack will produce two major hits, There Are No Two Ways About It and Where Are You?
Teddy Wilson
and his Orchestra are the band in residence at the Million Dollar Golden Gate Ballroom, New York City, USA.
Dr. Albert Hoffman
accidentally absorbs a new substance he has synthesised, LSD, through his fingertips. The powerful hallucinogenic effects of the drug will have bona fide medical applications, but LSD will also inspire and encourage an entire musical movement, psychedelia, in the mid-1960s. Songs inspired by LSD include Lucy In The Sky With Diamonds by
The Beatles
, White Rabbit by
Jefferson Airplane
, Purple Haze by
Jimi Hendrix
, Lysergic Bliss by
Of Montreal
and The Acid Commercial by
Country Joe And The Fish
.
Swiss scientist
Read More
Larry Clinton
And His Orchestra play at Meadowbrook, Cedar Grove, New Jersey, USA.
Ray Charles
plays in the Town Hall Ballroom, Philadelphia, Pennsylvania, USA. After the first show, he is arrested on drugs charges.
Jazz vocalist
Billie Holiday
is questioned by Treasury Agents in Customs House in New York City, USA, because her former drug convictions have put her in violation of the 1956 Narcotics Control Act.
A package tour featuring
Little Richard
,
Sam Cooke
,
Jet Harris And The Jetblacks
,
The Breakaways
and
Sounds Incorporated
plays at The Town Hall, Birmingham, UK. [Other sources indicate, however, that on this date
Little Richard
,
Sam Cooke
and
Gene Vincent
play at
The Granada
, Mansfield, UK.]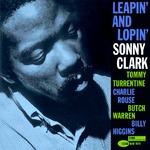 Jazz pianist, band leader and recording artist
Sonny Clark
dies, aged 31, in New York City, USA. The cause of his death is listed as a heart attack, but it is widely believed to have been caused by a heroin overdose.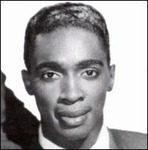 Rudy Lewis
of
The Drifters
dies
aged 27, of a probable drug overdose
, in Harlem, New York City, USA. The group is due to record Under The Boardwalk the next day, and former lead vocalist Johnny Moore will be brought back to perform lead vocals for the recording. The next day,
The Drifters
will record I Don't Want To Go On Without You, with lead vocals by Charlie Thomas in tribute to Lewis. Charlie Thomas was the one who closed Lewis' eyes when he was found dead.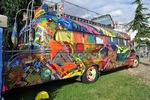 Acid-guru
Ken Kesey
and his
Merry Pranksters
set off on their momentous psychedelically-painted-bus trip from Kesey's ranch at La Honda, California, USA, to New York City, USA. The destination board on the bus reads 'Furthur' and bands play on the roof when it stops along the way.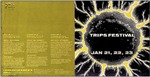 The second night of the three day long Trips Festival is held at Longshoremen's Hall in San Francisco, featuring the
Grateful Dead
,
Big Brother
and the Holding Company, The Loading Zone, Chinese New Years' Lion Dancers and Drum and Bugle Corps, Stroboscopic Trampoline, and Ken Kesey and his Merry Pranksters.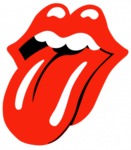 The
Rolling Stones
,
Ike And Tina Turner
,
The Yardbirds
,
Peter Jay
and
The Jaywalkers
,
Long John Baldry
and others play at The City Hall, Newcastle, UK.
Read More
The Smoke
release a new single,
My Friend Jack
, on
Columbia Records
in the UK. The song will be withdrawn from sale after it is noticed that the lyric includes the line "My friend Jack eats Sugar Lumps" - a reference to the practice of consuming LSD on cubes of sugar.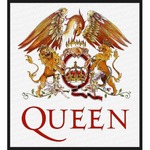 Queen
hold perhaps the most debauched rock'n'roll party ever, to launch their album
Jazz
in the Imperial Ballroom of The Fairmont Hotel, New Orleans, Louisiana, USA. At a cost of £200,000, they entertain 600 guests. There are tales of free blowjobs for record company execs in the back room, a local strip joint shut for the night because Queen has hired all of its strippers, dwarves, snake charmers, tansvestites and much more. The band, of course, deny that most of it ever happened but contemporary reports of the event are unusually lurid.
Read More
Blues legend
Furry Lewis
dies at home in Memphis, Tennessee, USA, of natural causes, aged 88.
Suffering from multiple substance abuse issues,
Stevie Ray Vaughan
enters a detox centre in Marietta, Georgia, USA.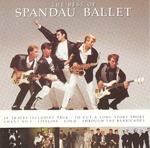 Martin Kemp of
Spandau Ballet
marries former Wham! backing vocalist Shirlie Holliman.
George Michael
is a guest at the event and the wedding cake is heavily laced with marijuana.
Read More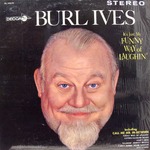 It is reported that popular folk singer and recording artist
Burl Ives
has been released from hospital in Anacortes, Washington, USA, after treatment for a high fever that resulted from a foot infection. According to his wife, the 84-year-old singer-actor will continue receiving antibiotics and nursing care at home.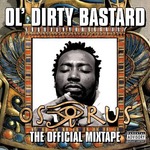 Ol' Dirty Bastard
of The
Wu-Tang Clan
pleads not guilty to crack cocaine and marijuana possession charges in court in New York City, USA. The court is told that when the rapper was arrested in July 99, he tried to get police to overlook the crack. "Can you make the drugs disappear?" asked the rapper, "The marijuana charge, I'll take. Make the rocks disappear - the kids look up to me. I'm a role model. Do the right thing. You're gonna know who I am."
Beatrice Rutman,
Bob Dylan
's mother, dies at the age of 84, in St Paul, Minnesota.
LSD guru and icon of the hippy generation,
Ken Kesey
, dies as a result of complications following liver surgery.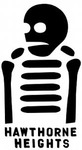 Casey Calvert, guitarist and vocalist of
Hawthorne Heights
is found
dead of 'combined drug intoxication'
in the band's tour bus just prior to the band doing a sound check before a show at the 9:30 Club in Washington, DC., USA.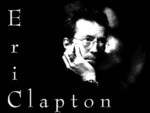 Eric Clapton
leaves the stage at The Hydro, Glasgow, Scotland, during an
encore performance of the song Cocaine
. His unplanned departure is explained as a response to technical problems with the onstage sound.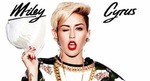 It is reported that
Miley Cyrus
is
in deep conflict with her father
, Billy Ray Cyrus, and her godmother,
Dolly Parton
, following the recent publication of a photograph showing Miley sitting with what appears to be a pile of cannabis, a rolled up bank note and a vial of white powder on a table in front of her. In the light of her recent behaviour, she has been advised to go into rehab, but has refused.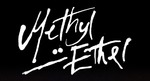 Methyl Ethel
play at Boardmasters, Cornwall, England, UK, Europe.