Random selection from around 1,100 Facts
Click to filter results
Cars
Popular vocalist
Mindy Carson
plays the twelfth night of a two-week season at the Thunderbird Hotel, Las Vegas, Nevada, USA.

Hank Williams
sets off by car from his home in Alabama, USA, headed for Charleston, West Virginia, where he is
due to headline a gala Western Style Revue at Charleston's Municipal Auditorium
, performing two shows there on New Year's Eve night, supported by Homer And Jethro,
Hawkshaw Hawkins
, Autry Inman, The Webb Sisters and others. He will never arrive in Charleston.
Elvis Presley
begins working at Crown Electric in Memphis, Tennessee, USA, earning $1 an hour as a truck driver.
Chuck Berry
is arrested outside St Charles, Missouri, USA, when a Highway Patrol officer finds a concealed gun in his pink Cadillac.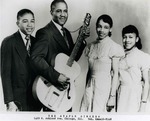 The Staple Singers
perform at their local parish, New
Nazareth
Church, Chicago, Illinois, USA. The event is a service inspired by the Alabama marches. In a
spirit
-filled set that runs from Civil Rights anthems (We Shall Overcome) to traditional gospel (When The Saints Go Marching In),
The Staple Singers
introduce their own original material, including the just-composed Freedom Highway. The concert is recorded and will, eventually, be released as Freedom Highway Complete - Recorded Live at Chicago's New
Nazareth
Church.
Having just played his final gig with his band The High Flying Birds,
Neil Young
is headed for Sunbury, Ontario, Canada, when his 1948 Buick Roadmaster hearse breaks down in Blind River. The incident will provide Young with the inspiration for his song
Long May You Run
.
George Jones
records Six Days On The Road, Blue Side Of Lonesome, Once A Day, Don't Let Me Cross Over, Strangers and other tracks in Columbia Recording Studio, 804 16th Ave. South,
Nashville, Tennessee
, USA. Backing vocals on this session are provided by
The Jordanaires
.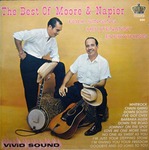 Charlie Moore
and
Bill Napier
record The Ballad Of Christopher Columbus, Guitar Pickin' Truck Driver,
One Broken Home For Sale
and other tracks in King Recording Studio, 1540 Brewster Avenue, Cincinnati, Ohio, USA.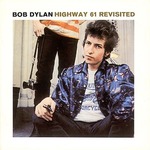 Bob Dylan
releases the album
Highway 61 Revisited
, in the USA on
Columbia Records
.
Read More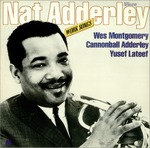 Nat Adderley
records By The Time I Get To Phoenix and other tracks at
Van Gelder Studio
, Englewood Cliffs, New Jersey, USA, for CTI Records.
Boz Scaggs
,
The Youngbloods
, Flash Cadillac AndThe Continental Kids and Tucky Buzzard play the second of two nights at Winterland, San Francisco, california, USA.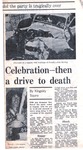 Following a party at a local night club, Don Powell, drummer of
Slade
, is seriously injured in a car crash in Compton Road, Wolverhampton, UK, which kills his 20-year-old girlfriend Angela Morris.
Read More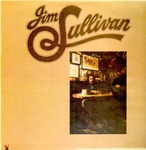 Having released two well-received albums, singer-songwriter-guitarist
Jim Sullivan
leaves Los Angeles, California, USA, apparently headed for Nashville. Instead, he
disappears without trace
, aged 34, after abandoning his Volkswagen Beetle in the desert, near Santa Rosa, New Mexico, USA. Largely because his first LP had been entitled U.F.O., much speculation ensues that he was abducted by aliens, but no conclusive evidence of what happened to him is ever uncovered.
The double A-side single, 1999/Little Red Corvette, becomes Prince's most successful UK single so far, peaking at No2 in the UK singles chart. (1985).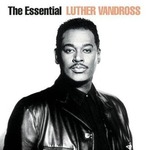 Luther Vandross
is seriously injured when his Mercedes Benz goes out of control and crashes on Laurel Canyon Boulevard, Los Angeles, California, USA. Because his passenger is killed in the crash, Vandross is charged with manslaughter.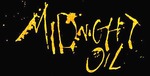 Midnight Oil
play at The Thunderbird Stadium, Vancouver, British Columbia, Canada, with Hunters And Collectors.
Madonna
's 1969 Mercedes convertible is sold for $56,350 at a rock memorabilia auction at Sotheby's in New York City. On the same day, American rapper
Luther Campbell
(of
2 Live Crew
fame) files for bankruptcy in Miami, Florida, after losing a $1.6 million court case against fellow rapper
MC Shy D
for allegedly cheating him out of royalties.
Louise Dean
of UK soul/dance trio Shiva is killed by an uninsured drunk driver as she crosses the street near her home in Linthwaite, UK. Her group had entered the UK Top 40 singles chart for the first time a month earlier with the song Working Out.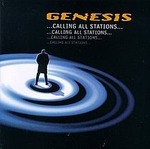 During the French Truck Drivers' Strike,
Genesis
play at Halle Tony Garnier in Lyon, France, Europe, as part of their
Calling All Stations
tour.
Read More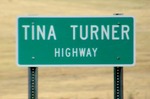 A stretch of
State Route 19
in Tennessee, USA, is officially named
Tina Turner
Highway, in honour of
Tina Turner
, who was born and raised in the nearby little ol' town of Nutbush.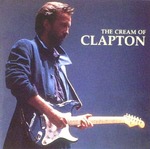 Eric Clapton
is suspended from driving in France, Europe, after being caught speeding at 134mph in his Porsche 911 Turbo.
Percy Miller, aka Master P, label boss of No Limit Records, and his younger brother Silkk The Shocker (real name Vyshonn Miller), are arrested on gun charges when their car is pulled over by police outside UCLA, Los Angeles, California, USA.
At 2.15am, when
Mariah Carey
arrives at Baglione's Hotel, Kensington, London, UK, she refuses to leave her limo until a red carpet lined with white candles is laid out, enabling her to enter the establishment without walking on
pavement
.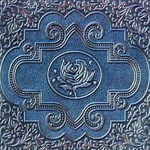 Ryan Adams
releases a new album,
Cold Roses
on Lost Highway records. On the same day, he plays at The Kool Haus, Toronto, Canada.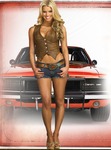 A movie re-make of 70s tv show The Dukes Of Hazzard, opens in the USA with pop singer
Jessica Simpson
in the role of Daisy Duke, and
Willie Nelson
as Uncle Jesse.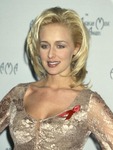 Mindy McCready
is found
not guilty on a charge of driving under the influence
, stemming from an arrest in May 2005. However, the jury finds her guilty of driving on a suspended license.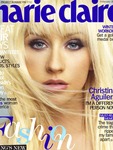 Christina Aguilera
is
arrested and charged with public intoxication
after her boyfriend, Matthew Rutler, is charged with drunk driving in Los Angeles, California, USA.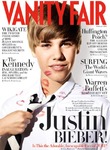 A bright red 2012 Hyundai
Genesis
Coupe 2.0 Turbo, autographed by
Justin Bieber
, sells for $40,000 on e-Bay.
Proceeds of the sale will be used to fix up the skateboard park
in Bieber's hometown of Stratford, Ontario, Canada.
The Lumineers
attend a meet-and-greet for Yahoo!'s On The Road Music Series at The Revolution Concert House, Boise, Idaho, USA.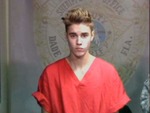 Justin Bieber
is arrested for
driving a rented yellow Lamborghini while under the influence of drink and drugs
, resisting arrest without violence, drag racing and driving on an expired license, in Miami Beach, Florida, USA.

On his
All The Hits All Night Long
tour,
Lionel Richie
plays at The Mercedes Benz Arena, Shanghai, China, Asia.
Read More
Two police officers play the KRS One rap classic Sound of Da Police
from the loudspeakers of their marked car during a late night patrol of Chelmsford, Essex, UK. The officers will be disciplined for their 'unsuitable' behaviour, even though 462 responses to an online poll of 500 people state that the officers should not face further disciplinary action.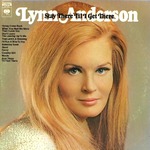 Country-pop singer Lynn Anderson is arrested after being involved in a minor traffic accident on West End Avenue in
Nashville, Tennessee
, USA. She admits to drinking alcohol and taking prescription medication. She is booked on DUI and released on a $5,000 bond. She will subsequently undergo rehabilitation at the Betty Ford Center.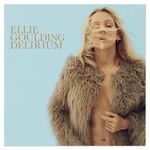 On her
Delirium World Tour
,
Ellie Goulding
plays at The Porsche Arena, Stuttgart, Germany, Europe.