Fact #65507
When:
Short story: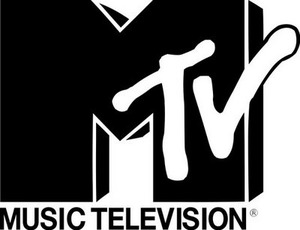 U2
, featuring guest
Jay-Z
, play at the MTV Europe Awards which are held at the Brandenburg Gate and in the O2 Arena, Berlin, Germany, Europe, to celebrate the 20th anniversary of the destruction of the Berlin Wall. The tv broadcast of the event is available globally to around 2 bn viewers.
Katy Perry
acts as host, and other acts appearing include The
Foo Fighters
,
Green Day
,
Jay-Z
,
Leona Lewis
,
Shakira
,
Tokio Hotel
and
Beyonce
, who secures three awards - Best Female, Best Song [Halo] and Best Video [Single Ladies].
Full article:
LIVE IN GERMANY – Johnny Black reports for Audience magazine on the state of Germany's live music market in 2009

The eyes and ears of the music world turned to Germany on November 5, when U2 played a spectacular free show at the MTV Europe Awards in front of Berlin's Brandenburg Gate. Along with MTV's star-packed extravaganza in the O2 World Arena (cap 17,000), the event (available globally to around 2 billion viewers) celebrated the 20th anniversary of the fall of the Berlin Wall and the re-unification of Germany.

The power of music to soothe, heal, influence and unite has rarely been so vividly demonstrated as by the conjunction of live music with the recent history of the once-divided Berlin.

The city's Mayor, Klaus Wowereit, speaking to Audience, reminds us of how, "Hearing Pink Floyd's The Wall being played live in front of the former Berlin Wall by Roger Waters in July 1990, a year after the wall had fallen, was a big thrill for hundreds of thousands of Berliners. It was a huge event."

Even before that now-legendary 'The Wall' concert, MTV was in the thick of the action when the divided city first came back together. "In November 1989 I was speaking to an East Meets West group," recalls Bill Roedy, CEO of MTV Netwroks International, "Part of the conditions on speaking was that we would be able to hook up MTV in East Berlin's conference centres and hotels. It was mostly just coincidence but, when we hooked it up, the Politbureau resigned and The Wall came down 48 hours later."

Whether or not MTV contributed to the fall of the old regime remains debatable but the arrival of their state of the art music tv technology was unquestionably a modernising force. "Remember, there were no cell phones, no internet and no tv in the East," points out Roedy, "so the MTV hook-up was a first and we were delighted to be here at the right place in the right time."

Twenty years on, MTV is back in Berlin and, as Mayor Wowereit confirms, "an event like the MTV Awards is always good for Berlin when it attracts the attention of the entire world – in this case, the music world."

TICKET PRICING
When Audience last reported on the state of Germany's live market, back in 2007, things were in a state of flux as the industry struggled to rationalise the ever-burgeoning success of the concert biz against a background of plummeting record sales and the threat of intrusive 360-degree deals.

Two years later, things have settled down somewhat. CD sales remain depressed, but the captains of the live industry now seem more concerned about VAT, PRS, ticket pricing and, in some cases, the global recession.

Back in 2007 there was bullish confidence that, "There will always be expensive tickets for premium artistes such as Madonna and Robbie Williams," but this year's cancellation of Maddie's Hamburg Trab-Arena gig on her Sticky And Sweet Tour has left many wondering if the pot of gold is running empty.

Johannes Wessels, founder of Hamburg-based Music Poole Europe GmbH, feels, "The market is stable, but people are more conscious of ticket prices. With Madonna, they had to cancel Hamburg, where €215 ($322) was the cheapest ticket. It does not work like that." Wessels adds that when he promoted The Eagles three years ago, "the highest ticket was about €100 ($150), and these tickets went first. This year in June we were sold out again but the cheapest tickets went first and the highest were left til last."

NEW TECHNOLOGY
Just as MTV provided a technological boost twenty years ago, Mike Keller, General Manager of AEG's O2 World in Berlin, feels that technology has been the biggest change in the past two years. "IT systems, electronic payment systems and media technology are increasingly important," he believes. "We now have a 14,000 sq m LED façade in front of the arena, three huge marquee signs outside the venue and a large video cube with 360 degree digital signage, very flexible. These technologies are very important, especially for newer venues."

CLASSICAL STRATEGY
Peter Schwenkow, CEO of the massive Berlin-based promoter DEAG agrees that, "For some events, especially in the pop/rock segment, the price has become more important," but he points to his company's show by international opera diva Anna Netrebko which brought 14,000 people to the Königsplatz in Munich on July 10, as evidence that more expensive tickets, "can easily be sold for high-value events." DEAG has reaped benefits by focussing on the reliability of the classical market, a business in which Sony Music Entertainment now enjoys a 49% stake.

Schwenkow currently oversees more than 2000 shows a year across DEAG's Classics, Concerts and Music companies alongside the DEAG-owned ACE Entertainment and KBK Konzert und Künstleragentur, plus several local promoters (River Concerts, Hamburg; Jahrhunderthalle, Frankfurt; Global Concerts, Munich; and Good News Productions, Switzerland).

GLOBAL RECESSION
Michael Bisping, whose Hamburg-based ASS Concert And Promotion Gmbh is active as an agency as well as a promoter, is among those who feel the recession has reduced ticket sales. "Germany is the number one export nation worldwide," he explains, "but people have less money across the world so they buy less, which affects exports which, ultimately, affects us. I believe the statistics say ticket sales dropped by 7% last year and this year will be at least the same. I've seen it and I think every local promoter is feeling it."

Promoter Sebastian Eder of Connecting Music agrees. He points to a drop from 1400 tickets per Queensryche gig in 2007 to 600 this year as an example of the kind of erosion that convinced him and partner Berndt Wilbert to, "change our main business to digital promotion, physical/digital distribution, label and mail order through our company MusicBuyMail."

Similarly, a market research report by GfK is cited by Henning Togel, CEO of Stuttgart's Moderne Welt TKV AG, as evidence "that we are selling 7 to 10% less than in 2008."

Can things really be this gloomy?

Certainly not according to Michael Brill, Executive Director of the SMG-owned König-Pilsener Arena (cap 13,000) in Oberhausen. "The live entertainment industry in Germany has just continued to grow," he says. "It has also become more professional and we now have an arena in every major city. When Oberhausen was built in 1996 it was the first new venue of its sort, and in the last thirteen years we've seen maybe thirty new venues. We are now a very mature live entertainment market, comparable with the UK or US." With ticket prices in the €55 - €80 range ($82 - $120), his arena has enjoyed major success recently with AC/DC, Depeche Mode, Metallica and Fleetwood Mac, to name but a few.

BUREAUCRATIC INTERVENTIONS
Moderne Welt's Henning Togel sees recent changes in legislation as a major threat. "German promoters are increasingly under attack by new VAT regulations," he states, "and the demand from GEMA to raise the license fee."

GEMA, the German performance rights organisation currently charges 5% of box office to artists playing in larger venues, but this is gradually rising and will reach 10% in 2014.

Folkert Koopmans, whose Hamburg-based FKP Scorpio Konzertproduktionen specialises in festivals including Hurricane (80,000) and Southside (50,000), comments, "It will be a disaster, especially for festivals, where they also want to include the sponsor money in the gross, so they're asking me to pay PRS on whatever sponsor money I'm achieving. If that happens we'll be facing a loss and I won't be doing festivals any more."

DEAG's Peter Schwenkow is adamant that, "10% is a disproportionate level and German promoters have collectively protested against this. I deem it very important that this protest is successful."

The changes in application of VAT, however, represent an even more imminent danger. VAT in Germany stands at 19%, but concert tickets – regarded as part of the arts - can apply a reduced 7% rate. Most promoters, however, operate at the full rate. The VAT authorities are now trying to collect the difference and a number of cases disputing this policy are currently going through the German courts. "If that becomes the norm," says Michael Bisping, "a lot of promoters, including me, will simply go out of business."

IMPACT OF PLUMMETING RECORD SALES

One consequence of low record sales is that to make up revenue artists try to tour more frequently. Folkert Koopmans of FKP Scorpio Konzertproduktionen notes, "We have 20-30% more tours than last year but sales are dropping by 10-20% because money is limited. Billy Talent, for example, is a big arena act here, and their last tour was a sellout, but this time there's too much competition so some dates are selling 10,000 tickets while others are only doing 4 or 5,000."

Scumeck Sabottka, CEO of MCT Agentur in Berlin, agrees. "A lot of bands are touring more due to less earnings on record sales. My view is that you can tour and sell well if an artist is hot, but if they are coming around on the same album on a 2nd cycle, those dates usually suffer, as the fans have less money in their pockets."

Despite major successes this year with U2, Kings of Leon and Sonisphere, Ossy Hoppe, legendary founder/MD of Frankfurt-based Wizard Promotions, feels that not only are there too many acts out there, but, "they're focusing on two periods – October-November and April-May. So there's more competition and developing new acts has become more difficult as record companies have less money to invest in them."

Karsten Jahnke, Founder and MD of Karsten Jahnke Konzertdirektion in Hamburg, puts it even more strongly, saying, "I believe we're very close to over-saturation, right now. In the hot season, it's leading to the bizarre situation that you're becoming your own competitor, when one big show follows on the heels of another and everyone battles for media attention to sell tickets."

Mario Mendrzycki, President of Munich's Triple M Entertainment, a boutique agency/promotion operation which organizes up to 150 shows annually, has noticed that record companies seeking a foot in his door are not always equipped for the task. "Moving from recorded music into concert promotions might sound a piece of cake, but their lack of manpower and expertise makes it rather ambitious for the time being. Of course, synergies between tours and albums should be maximized in the artist's best interest, but why add partners who don't bring additional strength to the table?"

HOMEGROWN HEROES

International acts still dominate Germany's larger venues and festivals, but there's no question that homegrown talent is increasingly holding its own. "Herbert Grönemeyer is the biggest German artist of all," says Johannes Wessels. "He's sold 30m albums, he's the German act I'd most like to work with and that would be a 14 stadium tour in 2011."

Time-served winners like Kraftwerk, Rammstein and Die Toten Hosen can't be overlooked, but a swarm of younger acts, including the multi-platinum pop duo Ich + Ich and alternative rockers Silber Mond are snapping at their heels.

Karsten Jahnke points out that, "The biggest national act in 2009, clearly, was Peter Fox, the singer of Berlin based band Seeed going solo and filling open air venues with 30,000 plus capacities."

Fox is also singled out by Mike Keller of Berlin's O2 World, by Michael Brill of Oberhausen's König-Pilsener Arena and by Folkert Koopmans who says, "For his show on September 4 at Hamburg's Trabrennbahn Arena we did 32,000 people, which is amazing."

Tokio Hotel is the name on the lips of MTV's Bill Roedy, plus promoters Ossy Hoppe, Bernd Wilbert and venue bosses Keller and Brill who describes them as, "one of the most in-demand bands all over the world." Then he adds, "You don't have to be British or American to succeed now."

Who knows, on the 50th anniversary of the fall of the Berlin Wall, maybe it'll be a German band playing a free gig in front of Brandenburg Gate.
---------------------------------------------------------------------------------------------
BY THE TIME I GET TO MUNICH… a German geography lesson
Although all eyes were on Berlin in early November, it is far from Germany's only major music city. Indeed, this nation exhibits an almost unique geography which shapes its live market. Where the UK looks to London, and France is centred on Paris, Germany has no clear major centre

"Hamburg, Berlin, Munich, Frankfurt, you can call them all centres, but they're all separate," points out Johannes Wessels of Music Poole. "Even in the east, Leipzig and Dresden see themselves as separate markets. You can't, for example, do one big show somewhere to maximise profits. Germans don't like to travel long distances to concerts, so you must look at each market separately."

Dieter Boes runs his company, KOKO And DTK Entertainment, from the beautiful lakeside city of Konstanz, in the far south. It's just 36 miles (58km) from Zurich in Switzerland but more than 500 miles (833km) from Hamburg in Northern Germany. "Needless to say, I don't promote too many tours throughout Germany," he says, "but in our area we are quite content, we still have good ticket sales and a good demand.

By happy coincidence, Boes' proximity to Zurich served him well when Oasis, billed as headliners for his Rock-Am-See festival split up the night before they were due to appear. Realising that Deep Purple were in Zurich, Boes rang their road manager at 2.30am and had booked himself a new headline act before the sun came up.

To the outside observer, Berlin, Hamburg or Frankfurt might appear to be Germany's major population centres but actually the much less well-known Oberhausen has them all beaten hollow. The city boasts a population of just 218, 000 but it sits smack dab in the middle of The Ruhr, Europe's most densely-populated area.

Why else would SMG's 13,000 capacity König-Pilsener Arena be located there? Executive Director Michael Brill explains, "We're one of Germany's top five venues because, within one hour by car we have 30m people. We have Essen (pop 800,000) and Duisburg (pop 500,000) nearby. It's like one big metropolitan area, so all the big shows come here to access that market. Within one mile of the arena we have twelve freeway exits and four major airports within 45 minutes."
--------------------------------------------------------------------------------------------------
CHANGING TASTES IN GERMANY

In common with many international territories, Germany is undergoing some significant changes in popular taste when it comes to nights out. There are now many examples of family-oriented shows that can compete on level terms with the world's biggest rock acts.

DEAG's Peter Schwenkow points to the increasing appeal of classical music and notes, "the fabulous record of Riverdance that has sold more than 4.2m tickets in the past 14 years and is still going outstandingly."

"Sultans Of The Dance is an interesting one," says Michael Brill of the König-Pilsener Arena. "It's kind of a Turkish equivalent of Riverdance, and we've been amazed that a Turkish dance show could draw huge audiences. Bollywood shows haven't done so well here but if a big promoter put some weight behind one of those it could be very successful."

Events like Walking With Dinosaurs or The Tutankhamun exhibition continue to attract big crowds, and Mike Keller of O2 World observes, "Comedy is the big thing at the moment. We had three sold out shows with a Berlin-based comedian, Mario Barth, and he'll be back soon for two more. He also did the Olympic Stadium, 70,000 people."

Comedy has also been doing good business for Dieter Boes of KOKO And DTK Entertainment in Konstanz. "Just one week ago I did two sold out shows with a stand up comedian, Michael Mittermeier at the Oberschwabenhalle in Ravensburg, 6,000 tickets in all." Boes also does good business with the magician David Copperfield and the Moscow Circus On Ice.

On the purely music side several promoters feel that Indie Rock is fast becoming the mainstream, Folkert Koopmans believes more promoters will move into the niche festival market (of which his Rolling Stone Weekender held in the Weißenhäuser Strand holiday camp on the Baltic Sea is a good example), and Johannes Wessels points out that American rap and hip-hop acts who once did 10,000 tickets a night are now managing only half that amount.

By Johnny Black
Tweet this Fact