Fact #107301
When:
Short story: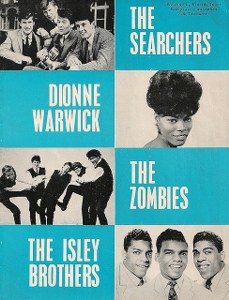 Dionne Warwick
is involved in an accident in Glasgow, Scotland, when the UK tour she is on with
The Searchers
, Zombies and Isley Brothers plays at The Odeon.
Full article:
Rod Argent (keyboards, The Zombies) : I can remember Dionne Warwick getting off the bus outside a cinema we were to play in and, because the traffic drives on the other side of the road, she looked the wrong way and she got knocked over by a car. She was just distraught, because she'd been very homesick anyway.
Tweet this Fact