Random selection from around 320 Facts
Click to filter results
Jazz guitarist
Ike Isaacs
dies in Sydney, Australia. Considered to be among the foremost plectrum guitarists of his era, he is best remembered for his collaborations with Stephane Grappelli.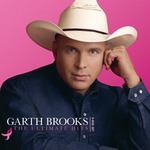 Garth Brooks
refuses to accept the American Music Awards' Favorite Artist of the Year honour, insisting that the award should have gone to Hootie And The Blowfish. Brooks does, however, accept two other awards.
When
Jethro Tull
play at Estadio Siles, La Paz, Bolivia, South America, frontman Ian Anderson
performs from a wheelchair
, having seriously injured his knee while on stage in Lima two days earlier. The injury will, two months later, bring him close to death as a result of a blood clot.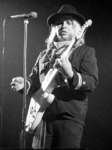 Jeffrey Lee Pierce
, best-known as leader of The Gun Club, dies aged 37 of a brain hemorrhage in Salt Lake City, Utah, USA. A regular drug user and heavy drinker, at the time of his death, he was also suffering from cirrhosis and hepatitis.
Read More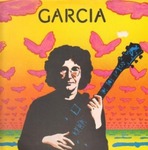 Half of the ashes of
Grateful Dead
founder/leader/guitarist
Jerry Garcia
are thrown into the River Ganges, India, Asia. (The other half will be sprinkled into San Francisco Bay during a boat trip two weeks later.)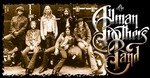 The Allman Brothers Band
plays the second of five [non-consecutive] nights at
The Riviera Theatre
, Chicago, Illinois, USA.
Fire damages
Eric Clapton
's house in Chelsea, London, UK. The second floor is gutted and a first floor gallery is badly damaged, but Clapton manages to rescue his guitars. Clapton also owns the
Read More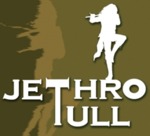 Ian Anderson
, leader of
Jethro Tull
issues a
statement from Australia
, announcing that, 'Following a week in a Sydney hospital to stabilise and reduce the deep vein thrombosis in my left leg, I have now had the final round of tests and been given the go ahead to return to the UK later this week, for ongoing treatment.'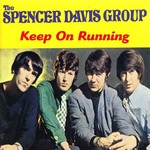 The
Spencer Davis
Group plays at The Twin Towns Services Club, Tweed Heads, New South Wales, Australia,
Oceania
.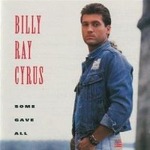 Some Gave All
by Billy Ray Cyrus becomes the first debut album by a country artist to be certified for wholesale sales of 9m copies.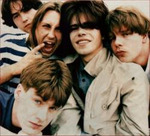 Rob Collins
, keyboardist of 90s UK band
The Charlatans
, dies in a car crash while driving his BMW 520i on a country road outside Monmouth, Wales, UK, Europe. Having been thrown through the sunroof, he dies from head injuries on the roadside shortly after the accident. An investigation into the accident will show that Collins had consumed a sizeable amount of alcohol and was not wearing a seatbelt. Investigators conclude that he probably would not have died had he worn a seatbelt.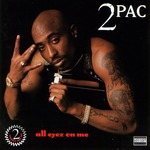 Rapper
Tupac Shakur
is shot four times in Las Vegas, Nevada, USA, while leaving the MGM Grand hotel, after seeing the Mike Tyson vs. Bruce Seldon boxing match, in what is apparently a drive-by shooting.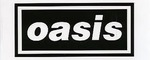 Because brothers Liam and
Noel Gallagher
are arguing,
Oasis
cancel tonight's show in Charlotte, North Carolina, USA, plus the four remaining dates of this tour.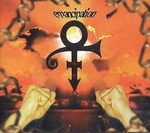 In a USA Today interview, The Artist (aka
Prince
) speaks about his recently born child, Gregory. According to media reports, Gregory was born with allegedly severe birth defects, on October 16th at Children's Health Care Hospital in Minneapolis, and died a week later. Prince says, "Mayte and I decided it's cool to talk about ourselves but not about our children. There is a rumour out that my baby died. My skin is so thick now. I care much more about my child than about what anyone writes or says." He also previews his forthcoming album, Emancipation, with a live midnight concert from Paisley Park, beamed around the world via satellite.
Lalo Schifrin
records the album
Gillespiana
, live at the Cologne Philharmonic Hall, Cologne, Germany. First recorded in 1960, the work is an homage to
Dizzy Gillespie
in the form of a five-movement concerto.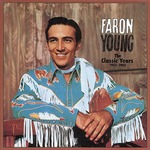 Country recording star
Faron Young
attempts suicide by shooting himself in
Nashville, Tennessee
, USA.
A cover version of
Bob Dylan
's Knockin' On Heaven's Door by Dunblane reaches No1 the UK singles chart. The song has a new verse added by musician Ted Christopher to include mention of the children who died in the Dublane massacre.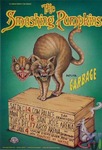 On their Infinite Sdaness tour,
Smashing Pumpkins
play
at Arco Arena
, Sacramento, California, USA, supported by
Garbage
.