Random selection from around 320 Facts
Click to filter results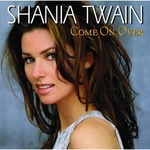 Shania Twain
reaches No1 in the
Billboard
Country Singles Chart in the USA with (If You're Not In It For Love) I'm Outta Here!
Everclear
play at
Metro
, Chicago, Illinois, USA. On the same day they make an in-store appearance at Tower Records.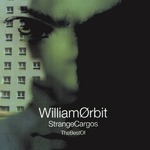 William Orbit
releases the compilation LP, The Best of Strange Cargos, on I.R.S. records in the UK.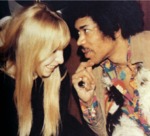 Monika Dannemann
, who had been a girlfriend of both
Jimi Hendrix
and Uli Jon Roth of Scorpions, commits suicide at the age of 50, by inhaling carbon monoxide in her Mercedes at her home in Sussexx, England, UK, Europe. Two days earlier, Dannemann had been found guilty of contempt of court for breaching an order of the High Court of England and Wales not to repeat allegations she had previously made against another of hendrix's girlfriends,
Kathy Etchingham
.
After seeking an examination for numbness in his fingers, country star Clay Walker is diagnosed with multiple sclerosis by a doctor in Houston, Texas, USA, He is told - incorrectly, it turns out- that he will be in a wheelchair within four years, dead within eight.
Rob Pilatus of disgraced pop duo
Milli Vanilli
is jailed for ninety days in Los Angeles, California, USA, for three violent attacks and parole violation.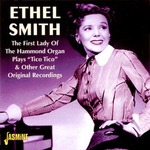 Popular organist
Ethel Smith
, who played primarily in a pop style on the Hammond organ, dies aged 93 in Palm Beach, Florida, USA.
Bob Dylan
's spring tour ends with a show at the Star Lake Amphitheater, Burgettstown, Pennsylvania, USA.
Aimee Mann
joins Dylan, playing guitar on the final song Rainy Day Women Nos 12 And 35.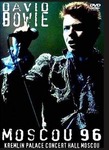 David Bowie
plays
at The Kremlin Palace
, Moscow, Russia, Europe.
Read More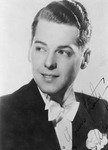 Leslie Allen
dies aged 96 in Toronto, Ontario, Canada. He had found success in the 1920s and 30s as saxophonist Les Allen, playing and singing with several leading British dance orchestras (including those of Carroll Gibbons, George Melachrino and
Geraldo
)
Lush
, Moby,
Nick Cave
And The Bad Seeds,
Ocean Colour Scene
, Bush,
Sepultura
,
Super Furry Animals
, The Presidents of the United States of America, Afterhours, Ash, Catania,
Cibo Matto
, Credit To The Nation, Dirty Three, Dog Eat Dog, Estra, La Pina, Maoelarivoluzione, Marlene Kuntz, Massimo Bubola and Yo Yo Mundi.
The 1996 Sonoria Festival, a three-day event, has its last day in Parco Aquatica, Milan, Italy, Europe. Artists appearing on this day are
An inscribed commemorative stone is placed at the woodland site of the plane crash near Camden, Tennessee, USA, which killed
Some Gave All by Billy Ray Cyrus becomes the first debut album by a country artist certified for wholesale sales of 9m copies. The album placed four hit singles on the
Billboard
country charts, first of which was Cyrus's breakthrough song Achy Breaky Heart.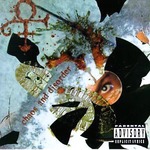 Prince
's 20th album, Chaos And Disorder (rumoured to be his last for Warner Bros.), peaks at No14 in the UK Albums Chart in its week of entry.
Susannah and Wendy Melvoin, younger sisters of
Smashing Pumpkins
? member
Jonathan Melvoin
, issue a statement describing his recent death from heroin overdose as "a tragedy and a travesty, a freak accident ... A recreational digression took a deadly turn, and we pray that our loss will not be' in vain... We are consoled in our grief only by the hope that the circumstances surrounding Jonathan's death will inspire at least one person to reconsider before challenging the vagaries of fate."
William Clarke
, whose skills on harmonica made him a sensation in blues circles during the late '80s and early '90s, is admitted to hospital after collapsing onstage in Fresno, California, USA, with a bleeding ulcer.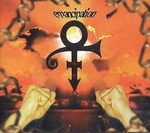 In a USA Today interview, The Artist (aka
Prince
) speaks about his recently born child, Gregory. According to media reports, Gregory was born with allegedly severe birth defects, on October 16th at Children's Health Care Hospital in Minneapolis, and died a week later. Prince says, "Mayte and I decided it's cool to talk about ourselves but not about our children. There is a rumour out that my baby died. My skin is so thick now. I care much more about my child than about what anyone writes or says." He also previews his forthcoming album, Emancipation, with a live midnight concert from Paisley Park, beamed around the world via satellite.
R'n'b keyboardist
Bill Doggett
, who enjoyed American chart success in 1956 with
Honky Tonk
, Parts 1 and 2, dies of cancer at Lennox Hill Hospital, Manhattan, New York City, USA..
A new concert version of the stage musical
Chicago
, set in prohibition-era Chicago, opens on
Broadway
, New York City, USA. This revised version will set a record for recovering its initial costs faster than any other musical in history.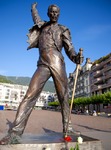 A statue of Freddie Mercury of Queen is unveiled in the Place du Marche, Montreux, Switzerland, Europe. Created by sculptor Irena Sedlecka, the three metre high statue overlooks Lake Geneva, and is unveiled by Freddie's father and oepra singer Montserrat Caballe. Queen owned a flat above Hotel Eden Palace Au Lac in Montreux.