Random selection from around 1,600 Facts
Click to filter results
Religion
Syria Mosque
, recently built in Pittsburgh, Pennsylvania, USA, as a "mystical" shrine for the Ancient Arabic Order of the Nobles of the Mystic Shrine (aka the Shriners), is dedicated. It will become internationally known as a venue for music concerts featuring top rock, pop, soul, jazz and blues artists until its demolition in 1991. The Mosque is also considered to have been the birthplace of network television.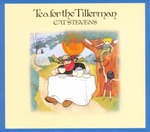 Steven Demetre Georgiou is born in Marylebone, London, England, UK. He will find success as pop, rock and folk rock singer-songwriter
Cat Stevens
, but will convert to Islam in 1977 and change his name to Yusuf Islam.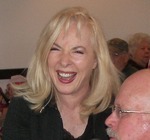 Country and gospel singer
Barbara Fairchild
is born in Knobel, Arkansas, USA.
Robert Sweet, drummer of Christian heavy metal band Stryper, is born in Lynwood, California, USA.
Bukka White
records Alabama Blues and Jesus Died On The Cross To Save The World, for
Fontana Records
, in Berkeley, California, USA.
Tennessee Ernie Ford
records Ivory Palaces, Rock Of Ages, The Old Rugged Cross and other songs in Capitol Recording Studio, 1750 North Vine Street, Hollywood, Los Angeles, California, USA.
San Francisco band
Jefferson Airplane
play at Daniel Meyer Coliseum, Texas Christian University, Fort Worth, Texas, USA.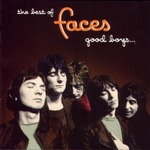 Rod Stewart
And The Faces play at
Syria Mosque
, Pittsburgh, Pennsylvania, USA, supported by
Deep Purple
.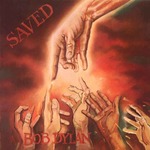 During his third gospel tour, performing mostly
religious
material,
Bob Dylan
plays the second of two nights at the
Landmark Theatre
,
Syracuse
, New York State, USA.
Bob Dylan
grants a rare interview to Martin Keller of the
Minneapolis City Pages
newspaper. He tells Keller, "Those who care now where
Bob Dylan
is at, they should listen to
Shot Of Love
off the
Shot Of Love
album. It's my most perfect song. It defines where I am spiritually, musically, romantically and whatever else."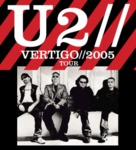 Just before the encore of
U2
's show at Vallehovin, Oslo, Norway, Europe, the band's four members find themselves trapped, Spinal Tap-style, inside a 40ft-high metallic lemon-shaped 'pod' high above the stage. The device was supposed to open and let the group emerge but on this night, the mechanism failed.
Perry Farrell
of
Jane's Addiction
spends the fifth of eight days in the Sudan, North West Africa, as part of a mission, organised by he humanitarian group Christian Solidarity International, to free Southern Sudanese slaves from their Northern masters.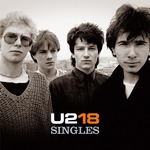 U2
frontman Bono holds discussions in Brussels, Belgium, Europe, with European Commission leader Jose Manuel Barroso and other world leaders, asking for their support for Africa and the momentum gained by the Live8 concerts. "Put down your national flags," he tells them. "Look up from the numbers and look to the future. People are dying for the most stupid reasons."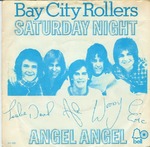 David Cassidy
, David Essex, The Osmonds and Les McKeown's 70s
Bay City Rollers
play the first of two nights at Wembley Arena Pavilion, London, England, UK.