Random selection from around 1,700 Facts
Click to filter results
Religion
Simon Aleyn
, Vicar of St Michael's Church, Bray, Berkshire, England, UK, Europe, dies. In his lifetime, he became notorious for having changed his religious beliefs from Catholic to Protestant and back again in order to match the beliefs of whichever king or queen was on the throne of England. This ploy helped him retain his valued position as Vicar Of Bray. His devious ways inspired the 17th century ballad
The Vicar Of Bray
which can still be heard today, as performed by folk artists including The Broadside Band and Dick Gaughan.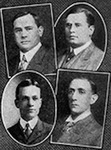 The Haydn Quartet
records The Chapel for
Victor Records
in Philadelphia, Pennsylvania, USA.
The Ward Singers
record Tell The Angels I'm On My Way, Tell Jesus All, When I Wake Up In Glory and That Awful Day Will Surely Come for
Savoy Records
in the USA.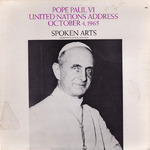 Pope Paul VI gives an address at the United Nations in New York City, USA, which will be released by Spoken Arts Records as the LP
United Nations Address
.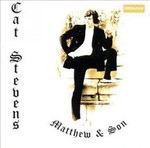 Cat Stevens
takes a break from recording his first album in London to perform live on BBC radio show
Saturday Club
.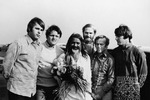 The
Beach Boys
and the Maharishi Mahesh Yogi play at Iona College, New York City, USA.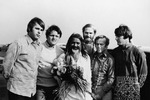 The
Beach Boys
and the Maharishi Mahesh Yogi play at Ohio State University, Columbus, Ohio, USA.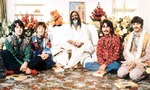 The Beatles
renounce their association with the Maharishi Mahesh Yogi as 'a public mistake'.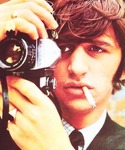 Ringo Starr
of
The Beatles
arrives in New York City, USA, aboard the liner QEII. While there, he will undertake some additional filming for the movie
The Magic Christian
.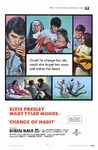 Elvis Presley
's 31st movie Change Of Habit opens in the USA. This film also marks his final acting role.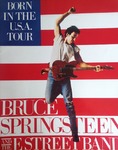 Bruce Springsteen
plays at
Syria Mosque
, Pittsburgh, Pennsylvania, USA.
Elton John
releases a new single, Dear God. It bombs.
U2
's Unforgettable Fire tour arrives at the Musensaal, Mannheim, Germany, Europe.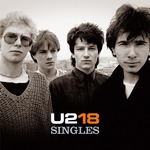 U2
play a free open air concert at the Embarcadero Center, Justin Herman Plaza, San Francisco, California, USA. During the show, Bono climbs onto a modern sculpture by Armand Vaillancourt, and spray paints it with the words "Rock and Roll" and "Stop The Traffic." The city of San Francisco issues a
warrant
for his arrest and fines him for vandalizing public property.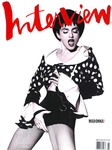 Madonna
's second show at the Flaminio Stadium, Rome, Italy, Europe, is cancelled, due to poor ticket sales. Her show was recently criticised by the Italian Bishops' Conference as 'an offence to good taste.'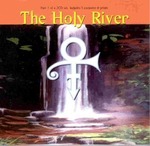 Gregory, the son of
Prince
and his wife Mayte, is born at the Children's Health Care Hospital in Minneapolis, Minnesota, USA, with severe birth defects (skeletal abnormalities) which will lead to his death just a few days later.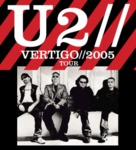 U2
play the second of two nights at The GM Place, Vancouver, British Columbia, Canada.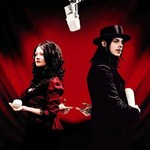 The
White Stripes
release their fifth album,
Get Behind Me Satan
, worldwide except for the USA, where it will appear one day later.
Read More