Random selection from around 830 Facts
Click to filter results
Planes
Flight 19
, five planes under Patrol Leader Chuck Taylor, leaves Fort Lauderdale, Florida, USA, and disappears somewhere near Bermuda. The disappearance will become one of
the foundations
of the mythology of The Bermuda Triangle. The 1981 song
Flight 19
by
B.A. Robertson
will be inspired by this enigmatic incident.
As part of Operation Deep Freeze II, the first aircraft to land on the South Pole is a US Navy C-47 Skytrain, which has been given the name
Que Sera Sera
, after the popular
Doris Day
song of that title.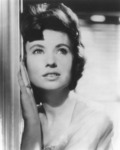 Popular Irish singing star
Ruby Murray
flies out of Blackbushe Airport, Hampshire, England, UK, early in the morning on the first lap of a four-week tour to entertain service personnel in the Middle East, Malta and North Africa.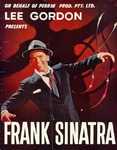 Frank Sinatra
is staying at The Sea View Hotel, Singapore, Asia, while en route from shows in Australia to Bagkok and Homng Kong.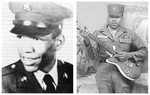 US Army private James Marshall Hendrix [
Jimi Hendrix
] takes a photograph as he jumps from a plane, and another just before landing, at the 101st Airborn Division jump school, Fort Campbell, Kentucky,USA.
Four thousand fans riot in Miami Airport, Florida, USA, breaking down doors, smashing windows and trampling police officers, when
The Beatles
' touch down, hoping for a brief break in their hectic tour schedule.
Read More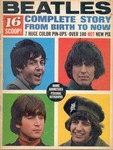 Returning from a tour of the USA,
The Beatles
touch down at Heathrow Airport, London, England, UK.
John Lennon
and his wife Cynthia leave immediately for a holiday in the south of Europe.
Bob Dylan
records Can You Please Crawl Out Your Window, Jet Pilot, Medicine Sunday and I Wanna Be Your Lover in
Columbia Records
Studios, New York City, USA.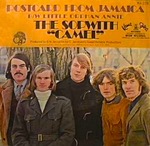 The Sopwith Camel play the first of two nights at The
Hullabaloo
, Hollywood, Los Angeles, California, USA, supported by The East Side Kids.
In the middle of a chaotic Asian tour,
The Zombies
briefly leave Manila, Philippines, and fly to Hong Kong where they make plans for their next steps.
Read More
In the middle of a chaotic Asian tour,
The Zombies
fly from Hong Kong back to Manila, Philippines, to play a handful of club dates.
Read More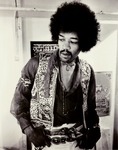 The
Jimi Hendrix
Experience fly from Texas, USA, to New York City, USA.
Read More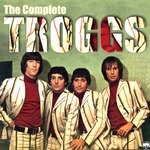 The Troggs
fly out of London, England, UK, Europe, to begin a tour of the USA.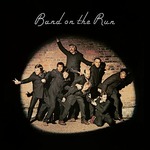 Having completed recording the album Band On The Run,
Paul McCartney
and Wings fly back from Lagos, Africa, to London, England, UK.
Buddy Holly
two decades earlier, the spectacles he was wearing during the plane crash are found in police files in Mason City, Iowa, USA.
In a grim footnote to the death of
Richard Branson's Virgin Atlantic Airways, the first airline owned by a record business mogul, is inaugurated with its first transatlantic flight, from London to Newark, New Jersey, USA.
British indie darlings
The Smiths
are preparing to fly to America to begin their first North American tour.
Read More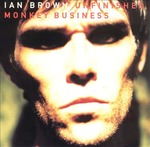 Former
Stone Roses
singer Ian Brown is jailed for four months for having
threatened the captain and a flight attendant
on British Airways flight BA 1611 from Charles De Gaulle airport, Paris, France, to London, England, UK, Europe, earlier in the year.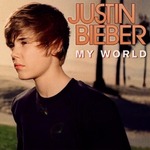 On his
My World
tour,
Justin Bieber
plays at The Air Canada Centre, Toronto, Ontario, Canada.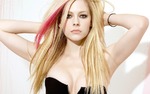 On her
Black Star
tour,
Avril Lavigne
plays at The Air Canada Centre, Toronto, Ontario, Canada.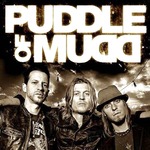 Puddle of Mudd
frontman Wes Scantlin is arrested following
an allegedly drunken altercation with a flight attendant
during a Jet Blue flight from Boston, Massachusetts, to Los Angeles, California, USA. Scantlin's arrest causes the flight to divert and make a landing in Austin, Texas. Scantlin will counter-claim that he was wrongfully arrested, and that police roughed him up in the process.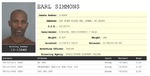 Rapper
DMX
is
arrested for the third time
, at Spartanburg Airport, South Carolina, USA. The rapper spends three hours in jail before posting bond on charges of driving with a suspended license and having no car tag or insurance.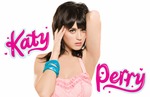 Having celebrated her 30th birthday in Marrakech and Paris,
Katy Perry
flies back to Los Angeles, California, USA, with her boyfriend Diplo.