Random selection from around 770 Facts
Click to filter results
Planes
The New York Times publishes
a news item about twenty-eight migrant farm workers
who died the previous day when the plane in which they were being deported back to Mexico, crashed at Los Gatos Canyon, 20 miles west of Coalinga, California, USA. When
Woody Guthrie
reads the report, he will be struck by the fact that none of the Mexicans are named, although the crew of the plane are. Guthrie is then inspired to write his song Deportee (Plane Wreck At Los Gatos).
R. W. Blackwood and Bill Lyles of country and gospel music group
The Blackwood Brothers
, die in a plane crash near Clanton, Alabama, USA.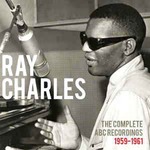 Ray Charles
lands at Orly Airport, Paris, France, Europe, where he will play a live show at
L'Olympia
.
A package tour featuring
Little Richard
,
Sam Cooke
, Jet Harris And The Jetblacks, The Breakaways and Sounds Incorporated plays at The Gaumont, Doncaster, UK.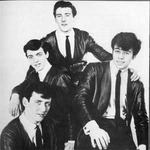 Denny Laine And The Diplomats
play at The Flying Club, Coventry, UK.
During a tour of the Far east,
Judy Garland
flies from Sydney, Australia, to Hong Kong, Asia.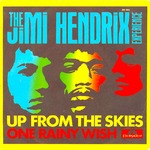 Discovering that the promoter of their previous night's gig has gone bust and left their hotel bill unpaid, The
Jimi Hendrix
Experience check out quickly and fly from Zurich, Switzerland, to London, England, UK, Europe.
In Phoenix, Arizona, USA,
Jim Morrison
of
The Doors
is charged with "assault, intimidation and threatening a flight attendant on an interstate flight."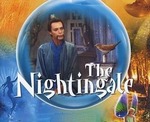 Rolling Stones
vocalist
Mick Jagger
and Jerry Hall fly to Los Angeles, California, USA, where Jagger is to film scenes for The Nightiongale, an episode of cable tv series Faerie Tale Theater.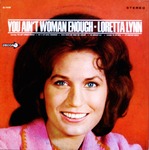 During a tour of American military bases,
Loretta Lynn
plays in the helicopter hangar of E Co., 3rd Aviation Battalion Combat, Giebelstadt, Germany, Europe.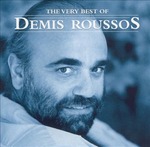 Trans World Airlines Flight TWA847 from Cairo, Africa, to San Diego, California, USA, is
hijacked by members of Hezbollah and Islamic Jihad
shortly after take off. Among the passengers is internationally successful singing star
Demis Roussos
.
Read More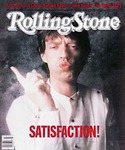 Mick Jagger
of the
Rolling Stones
flies from New York City, USA, to San Francisco, California, to begin rehearsals for his upcoming solo tour of Australia,
Oceania
.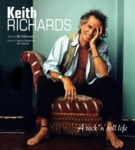 US Congressman Mickey Leland dies in a plane crash in Gambela, Ethiopia, Africa.
Keith Richards
of The
Rolling Stones
will donate a signed guitar to raise money for his family.
Read More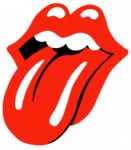 Bill Wyman
, bassist of The
Rolling Stones
, leaves Japan, Asia, for England, at the end of the group's run of shows in Tokyo.
To mark the release of their 20th album,
Rock Til You Drop
,
Status Quo
play four arena shows across the UK in one day. The four gigs are played in Glasgow, Sheffield, Birmingham and Wembley, London, with the band flying between the arenas in helicopters. The achievement wins
them
a place in the Guinness Book Of Records.
Lawyer Tom Davis of Austin, Texas, USA, reveals that the family of blues-rock guitarist
Stevie Ray Vaughan
has settled its lawsuit against Omniflight Helicopters over his death in a 1990 helicopter crash for an undisclosed sum.
An inscribed commemorative stone is placed at the woodland site of the plane crash near Camden, Tennessee, USA, which killed
Aaliyah dies when the plane flying her to Florida crashes on Abaco Island in the Caribbean. On the same day, forty-five audience members are injured in a crowd surge during
Eminem
's appearance at the On the Green Festival in Glasgow, Scotland. The show is stopped for thirty minutes while police help the injured, and eleven fans are taken to hospital for treatment.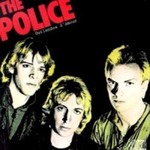 The Police
and Friction Plane play the first of two nights at the National Indoor Arena, Birmingham, England, UK, Europe.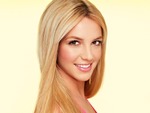 Britney Spears
flies to Miami, Florida, USA, and books into the Newport Beachside Hotel with her boyfriend Jason Trawick. The pair are in Miami so that Britney can be
a bridesmaid at the wedding of her assistant Brett Miller
, two days later at the Spanish Monastery in Miami, Florida, USA.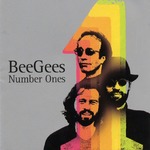 It is reported that
Barry Gibb
of The
Bee Gees
has
flown from his home in Tennessee
, USA, to be with his cancer-sticken brother
Robin Gibb
who is being treated at a private clinic in London, England, UK, Europe.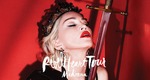 On her
Rebel Heart
tour,
Madonna
plays the first of two nights at the American Airlines Arena, Miami, Florida, USA.