Random selection from around 890 Facts
Click to filter results
Planes
Twenty-eight migrant farm workers die when the plane in which they are being deported back to Mexico, crashes at Los Gatos Canyon, 20 miles west of Coalinga, California, USA. When
Woody Guthrie
reads a
newspaper report of their deaths
, he will be struck by the fact that none of the Mexicans are named, although the crew of the plane are. Guthrie is then inspired to write his song
Deportee (Plane Wreck At Los Gatos)
.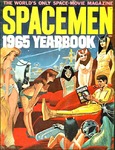 Recent announcements in astrophysics are reportedly provoking responses from music business executives, bemused about what it might mean if man does actually land on the moon by 1960 and other planets before 1975. Publisher Rocco Vocco, of Bregman, Vocco And Conn, speculates in
Billboard
magazine that, "It takes 36 years to get to Aldebaran, and a song published by us today would be in the public domain by the time it reached there. Our firm cannot afford to have the entire Milky Way singing our songs for free. Something must be done."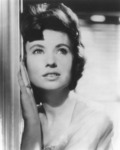 Popular Irish singing star
Ruby Murray
flies out of Blackbushe Airport, Hampshire, England, UK, early in the morning on the first lap of a four-week tour to entertain service personnel in the Middle East, Malta and North Africa.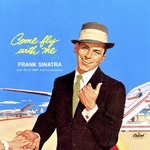 Frank Sinatra
starts recording a new travel-themed album,
Come Fly With Me
, at
Capitol Tower
, Santa Monica Boulevard, Los Angeles, California, USA, with
Billy May
And His Orchestra. At this session he records On The Road To Mandalay, Let's Get Away From It All and
Isle Of Capri
.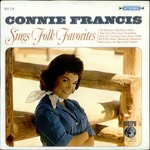 During a European visit,
Connie Francis
flies from Berlin, Garmany, to London, England, UK, Europe.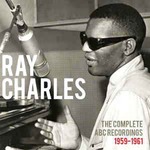 Ray Charles
lands at Orly Airport, Paris, France, Europe, where he will play a live show at
L'Olympia
.
Frank Sinatra
in Paya Lebar International Airport, Singapore, Asia, after his plane touches down from Australia. The crowd is angered because they have waited over two hours for Sinatra to land at the airport, but he ignores th em and immediately drives off in a waiting saloon car to The Sea View Hotel.
A crowd of 150 people jeer at
Paul Anka
and songwriter
Sammy Cahn
fly from Berlin, Germany, Europe, via Frankfurt to Milan, Italy. While there, Anka is presented with an Italian Gold Disc for the song Ogni Volta on a local TV show.
After a funeral service in
Nashville, Tennessee
, USA, the body of country singing star
Jim Reeves
is returned to Panola County just before dusk, to be buried in a site that will become his memorial.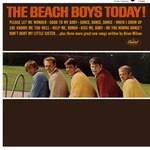 On the same day that The
Beach Boys
make their debut on tv show Shindig! in the USA, performing their Christmas song Little Saint Nick, their leader
Brian Wilson
suffers a nervous breakdown aboard a plane headed for a concert at The Music Hall, Houston, Texas, USA.
Read More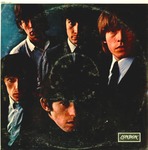 The
Rolling Stones
fly to Los Angeles, California, USA, for recording sessions, to work on The Last Time and Play With Fire in RCA Studios, with
Phil Spector
and
Jack Nitzsche
.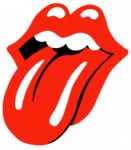 A crowd of 3,000 are waiting at Sydney Airport, Australia, when The
Rolling Stones
,
Roy Orbison
,
Dionne Warwick
and
Rolf Harris
arrive for a tour.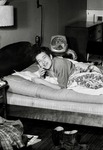 Bob Dylan
is working on the songs Can You Please Crawl Out Your Window, I Wanna Be Your Lover and Jet Pilot in Columbia studio A, New York City, USA.
The Royal Guardsmen perform
Snoopy vs. The Red Baron
in a specially-filmed sequence on the tv special Fabulous Funnies in the USA.
The Monkees
-like film of the band had been shot some weeks earlier at an airfield in St. Petersburg, Florida, USA.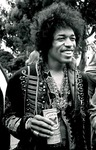 The
Jimi Hendrix
Experience fly to Zurich, Switzerland, Europe, taking along journalist Keith Altham.
Read More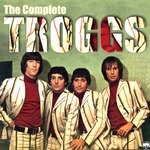 The Troggs
fly out of London, England, UK, Europe, to begin a tour of the USA.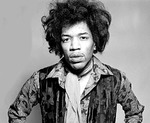 From New York City, USA,
Jimi Hendrix
phones his former girlfriend Kathy Etchingham in London, England, UK, Europe, to tell her he is returning to London.
Read More

Elvis Presley
spends $750,000 purchasing a former Delta Airlines Convair jet, which he re-names Lisa Marie. The plane's cost includes extensive renovations such as gold bathroom fixtures, a queen-size bed, a full audio-visual system, and Elvis' TCB logo on the tail.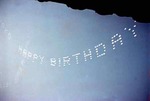 To wish
John Lennon
a happy 40th birthday, his wife Yoko Ono hires an aeroplane to write Happy Birthday in the sky above their home in The Dakota Building, New York City, USA.
Aboard CAA Flight 1301 to Canton, China, Wham! trumpet player Raul De Oliviera suffers a breakdown and tries to stab himself with a pen-knife, but is restrained by minders.
Read More
Andy Chapin, keyboardist with
Rick Nelson
's Stone Canyon Band, is killed in the same Texas plane crash which kills Nelson. Chapin had also played keyboards for a later version of
Steppenwolf
.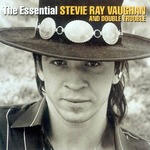 Stevie Ray Vaughan
dies in a helicopter crash in East Troy, Wisconsin, USA, aged 35.
Read More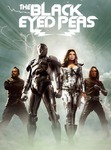 On their
The E.N.D. World Tour
, The
Black Eyed Peas
play the second of two nights at The Air Canada Centre, Toronto, Ontario, Canada.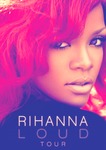 During her
Loud Tour
,
Rihanna
plays at The American Airlines Center, Dallas, Texas, USA.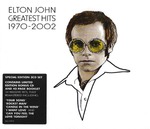 Elton John
plays at The American Airlines Center, Dallas, Texas, USA.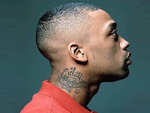 British Grime pioneer
MC Wiley
is
refused entry into Canada
and flown back to the UK. He was due to play a gig at The Hoxton, Toronto, Ontario.