Random selection from around 1,900 Facts
Click to filter results
France
Hans Wilsdorf
registers
Rolex
as a brand name in La Chaux-de-Fonds, Switzerland, Europe. Wilsdorf's watches will go on to become perhaps the most desirable instruments of their sort. Many songwriters will be inspired to compose songs which feature Rolexes in their lyrics, including
Would Jesus Wear A Rolex
(1971) by
Ray Stevens
, Rolex (2014) by
Iggy Azalea
and Wearin' My Rolex (2008) by Wiley.
Wrist-watch-manufacturer
Mae Questel
is born in The Bronx, New York City, USA. Billed as 'Mae Questel - Personality Singer of Personality Songs', she impersonated Fanny Brice,
Marlene Dietrich
,
Eddie Cantor
, Mae West,
Maurice Chevalier
and others, but is best-remembered as the voice of Olive Oyl in the Popeye Cartoons, Betty Boop, Felix the Cat and Casper The Friendly Ghost.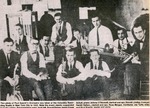 Paul Specht
and his band, return to the USA from Cherbourg, France, Europe, after spending several months performing in the UK.
Teddy Brown And His Cafe De Paris Band record I Never See Maggie Alone, Moonlight On The Ganges, In My Gondola and Lonesome And Sorry, for
Imperial Records
in London, UK.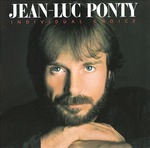 Jazz violinist
Jean-Luc Ponty
is born in Avranches, France, Europe.
Edith Piaf
And Her Continental Entertainers play at The Playhouse Theatre,
Broadway
, New York City, USA, during a run of 49 performances.
The
James Moody
Quartet records Nath, I Can't Get Started, Embraceable You, St. Louis Blues and other tracks for
Prestige Records
in Paris, France, Europe.
The highest new entry in the
Billboard
Best-Selling Pop Albums Chart in the USA is the soundtrack to the movie musical
South Pacific
. The soundtrack to An American In Paris remains at No1.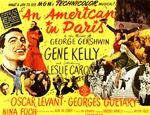 The movie musical
An American In Paris
, starring Gene Kelly, Leslie Caron, Oscar Levant and Charles Guetary, opens at cinemas in West Germany, Europe.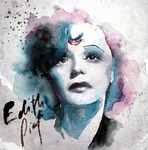 Edith Piaf
is playing at The Curran Theater, San Francisco, California, USA.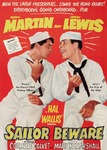 The movie comedy musical
Sailor Beware
, starring
Dean Martin
and Jerry Lewis, is released to cinemas in France, Europe.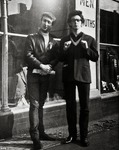 John Lennon
and
Paul McCartney
of
The Beatles
are on holiday in Paris, France, Europe.
The Beatles
play their first BBC radio session in London, UK, for the programme The Talent Spot, at Paris Studio, Regent Street.
Read More
Ringo Starr
of
The Beatles
flies from Liverpool, UK, to join the rest of the band in Paris, France, Europe, where they are about to begin a season at L'Olympia theatre. Preceded by a juggling act, they play a warm-up show at Cinema Cyrano for 2000 fans.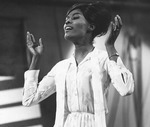 Dionne Warwick
plays the twentieth night in a three-week season at
L'Olympia
, Paris, France, Europe.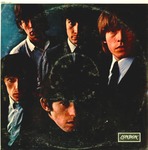 The
Rolling Stones
play the first of three nights at The Olympia, Paris, France, Europe.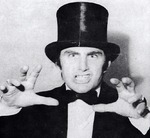 Screaming Lord Sutch And The Savages
play at The Golf Drouot, Paris, France, Europe.
Le Danse de Zorba
(aka Zorba's Dance) by Mikis Theodorakis reaches No1 in the pop singles chart in France, Europe, a position it will hold for six weeks.
Bobby Vinton
and Sylvie Vartan appear as panellists on BBC-tv show
Juke Box
Jury in London, England, UK.
Merle Haggard
records If I Could Be Him, Shade Tree and This Town's Not Big Enough, with producers Ken Nelson and Fuzzy Owen, in Capitol Recording Studio, 1750 North Vine Street, Hollywood, Los Angeles, California, USA. Musicians on the session include guitarists Roy Nichols and Lewis Ley , steel guitarist Ralph Mooney, bassists Bert Dodson and Robert Morris, drummer Helen Price and pianist George French Jr. Harmony vocals are supplied by Billy Mize and Bonnie Owens.
The Beatles
compilation album, A Collection Of Beatles Oldies, is released in France on Odeon Records.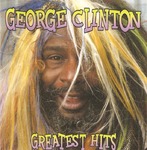 George Clinton (Parliament, Funkadelic) is photographed by
David Corio
outside the Portman Hotel, London, England, UK, Europe. When they try to return to the hotel, the doorman refuses to let Clinton enter because his appearance is outlandish - false red eylashes, multi-coloured hair braids, baggy shorts and oversized white trainers. Corio has to vouch for Clinton as a guest in the hotel before he is allowed in.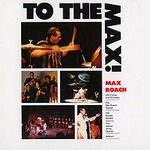 Jazz drummer
Max Roach
records Self-Portrait and Drums Unlimited at Rev'O Jazz, Paris, France, Europe. The tracks will be released on the 1992 album To The Max!
At French President
Francois Mitterrand's Funeral
in Jarnac, France, Europe, his wife and his long term mistress stood side-by-side at the grave, accompanied by their respective legitimate and illegitimate children. Some years later, when Alex Kapranos of
Franz Ferdinand
reads about the funeral, he will be inspired to write the song Goodbye Lovers And Friends.
Sacha Distel
dies aged 71, after a l;engthy illness, in Rayol-Canadel, Paris, France, Europe. He first found success as a modern jazz guitarist, before acheiving even greater acclaim as a popular singer.

Efterklang
play at Glazart, Paris, France, Europe.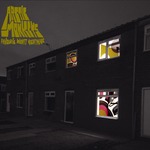 Arctic Monkeys
release their second LP,
Favourite Worst Nightmare
, on Domino/EMI Records in the UK, Brazil, France and Belgium. It will become their second No1 album in the UK.
Johnny Griffin
, aged 80, plays his last-ever live concert in Hyeres' France, Europe.
Jazz saxophonist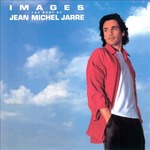 Jean Michel Jarre
plays at The Zenith, Orleans, France, Europe.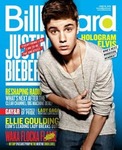 Justin Bieber
flies out of LAX airport, Los Angeles, California, USA,
bound for Paris
, France, Europe.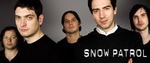 On their
Fallen Empires tour,
Snow Patrol
play at The Zenith, Paris, France, Europe.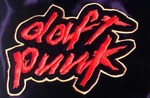 Daft Punk
release their fourth studio album,
Random Access Memories
on Daft Life/
Columbia Records
in France and the UK.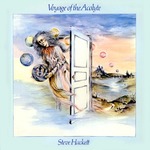 Steve Hackett
plays
at L'Olympia Bruno Coquatrix
, Paris, France, Europe.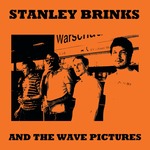 Stanley Brinks And The Wave Pictures (formerly Herman Dune) release a new LP, My Ass, on FIKA Recordings in the UK.
Having already secured over 1m views on YouTube, Polish vocalist
Margaret
releases a new single,
Cool Me Down
, on Warner Music worldwide.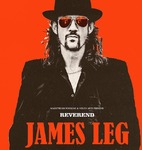 Reverend James Leg
plays at Mistral Palace, Valence, France, Europe.