Random selection from around 10,000 Facts
Click to filter results
Folk
Ed F. Reynard, Ameta, Irving Jones, Bimm Bomm And Brrr, The Kelcey Sisters and Anna Morris are among the artists appearing every afternoon and evening at The Chutes And Zoo, San Francisco, California, USA.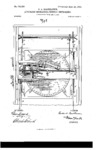 A patent is applied for by Charles Burton of Oakpark, Illinois, USA, in respect of a new type of pneumatic motor for powering automatic musical instruments. Burton's invention is designed particularly for the purpose of operating the perforated sheets which control the sounding devices of an automatic musical instrument.
Woodrow Wilson Guthrie is born in Okemah, Oklahoma, USA. He will grow up to find fame as
Woody Guthrie
, possibly America's greatest folk music artist.
Canadian folk musician and advertising mogul,
Jerry Goodis
is born in the garment district of Toronto, Ontario, Canada. He will become a founding member of folk-singing group
The Travellers
, whose signature song will be their version of
Woody Guthrie
's
This Land Is Your Land
, adapted with Canadian place names.
Michael Thomas Jeremy Clyde is born in Dorney, Buckinghamshire, UK. He will find success as half of the successful 60s folk duo
Chad And Jeremy
.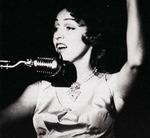 Anita O'Day is playing at The Village Vanguard,
Greenwich Village
, New York City, USA.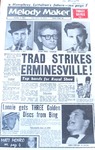 The front page of UK music weekly newspaper
Melody Maker
reports that three trad jazz bands (
Acker Bilk
, Kenny Ball and The
Temperance Seven
) will appear at this years Royal Variety Show in London, England, UK, Europe.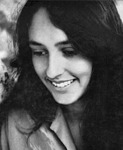 Variety magazine in the USA reports that folksinger
Joan Baez
has refused to appear on popular tv show Hootenanny because it has backlisted left-wing musicians including
Pete Seeger
and his former group
The Weavers
.
Mississippi John Hurt
records 39 songs including new versions of Trouble I've Had It All My Days, Talking Casey Jones and Pera-Lee in The Coolidge Auditorium at The Library of Congress, Washington DC, USA.
Gerry And
The Pacemakers
,
Del Shannon
, Jet Harris And Tony Meehan,
The Bachelors
, Duffy Power,
Cilla Black
, Bryan Burdon and The Blue Diamonds play at The Granada, Woolwich, England, UK, Europe.
Ernest Tubb
,
Hank Williams Jr.
, Lefty Frizzell, The Texas Troubadours, Billy Moore, Buzz Witticer, Patti White, Clyde And Willie May, Wilma Lee And Stony Cooper, Audry Williams,
Grand Ole Opry
Night in Boston Arena, Boston, Massachusetts, USA.
Read More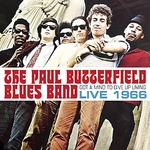 When Traffic pull out of The Schaefer Music Festival in the Wollman Ice Rink, Central Park, New York City, USA, they are replaced by the
Paul Butterfield
Blues Band. Also on today's bill is
Tim Buckley
.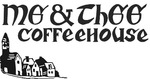 The Me And Thee Coffeehouse
opens in Marblehead, near Boston, Massachusetts, USA, as a new venue for folk music, with opening night performances by Bob Simons of Peabody and Jim King of Marblehead. Artists performing here over the years will include
Pete Seeger
,
Tom Paxton
,
Dave Van Ronk
,
Suzanne Vega
, Shawn Colvin,
Nanci Griffith
,
Dar Williams
and Ellis Paul.
Read More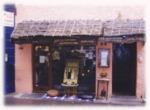 Ron Simmonds and Roger Evans play at
Bunjies Coffee House And Folk Cellar
, London, England, UK, Europe.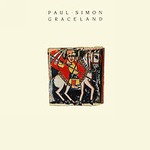 Paul Simon
begins two weeks of working in South Africa with local musicians, to create tracks for his forthcoming album Graceland.
Read More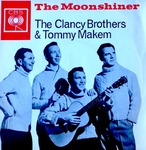 The Clancy Brothers And Tommy Makem play at The Odeon, Birmingham, England, UK, Europe.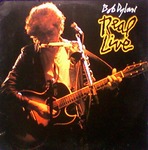 Bob Dylan
plays the 1170th concert of his Never-ending Tour schedule at the Visalia Convention Center, Visalia, California, USA.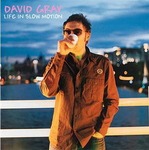 David Gray
plays at Carling Apollo, Manchester, England, UK.
The
Bob Dylan
Documentary No Direction Home is nominated for two Grammys - Best Compilation Soundtrack and Long Form Music Video. The audiobook of Chronicles, Vol 1, as read by Sean Penn, is nominated for Best Spoken Word Album.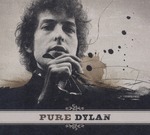 Bob Dylan
's show on this night at Camelback Ranch in Glendale, Arizona, USA, is cancelled as the temperature is expected to reach 110 degrees Fahrenheit, said to be too hot to stage the event.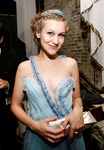 Joanna Newsom
plays
at The Pabst Theatre
, Milwaukee, Wisconsin, USA.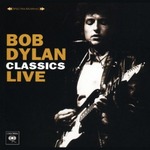 Bob Dylan
plays at The National Palace Of Culture (NDK), Hall 1, Sofia, Bulgaria, Europe.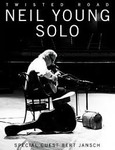 On the second leg of his
Twisted Road
tour,
Neil Young
plays
at Northrop Auditorium
, Minneapolis, Minnesota, USA, supported by
Bert Jansch
.
On The Apocalypse Tour,
Weird Al Yankovic
plays at The Fox Theatre, Oakland, California, USA.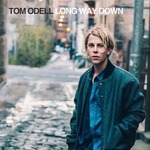 Tom Odell
releases his debut LP,
Long Way Down
, on
Columbia Records
in the UK.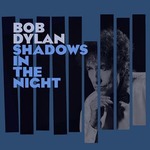 Bob Dylan
releases his 36th studio LP,
Shadows In The Night
, on
Columbia Records
worldwide. The album consists of cover versions of songs made famous by
Frank Sinatra
.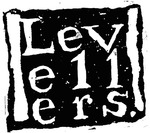 The Levellers
play at De La Warr Pavilion, Bexhill, UK.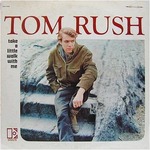 Tom Rush
plays at
Fur Peace Ranch
, Pomeroy, Ohio, USA.