Random selection from around 8,400 Facts
Click to filter results
Folk
Irene Franklin, Claire Canfield, Maud Still, Deming And Carroll,Ouhama, Nellie Bruce, Billy Fleming, Little Jenny Metzlor and Hinrich's Orchestra ate appearing at Fischer's Concert House, San Francisco, California, USA.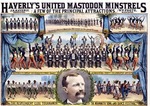 Haverley's Mastodon Minstrels
, headed by "The greatest minstrel of the age" George Wilson, are performing at The California Theatre, San Francisco, California, USA.
The Orpheum Show, featuring McIntyre And Heath, Joe Welch, Les Aglos Trio, Elizabeth Murray, W.C.Fields, The Serenaders, Macomber And Engleton and The Union Gatling Guards, plays at The Grand Theatre, St. Paul, Minnesota, USA.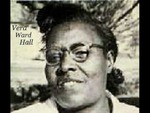 Adell Hall Ward is born in Livingston, Alabama, USA. She will find success as folk-blues singer
Vera Hall
.
The 1934 Textile Workers Strike begins in the USA. The largest strike in American labour history at the time, it will last for 22 days, and will involve as many as half a million textile workers from New England, the Mid-Atlantic states and the Southern states. The song
Winnsboro Cotton Mill Blues
will be inspired by the strike, and is perhaps best-known in versions by
Lead Belly
and
Pete Seeger
.
Duke Ellington
and his Orchestra play the fourth night in a week of dates at The Palace Hotel, Cleveland, Ohio, USA.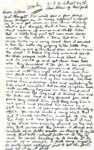 Woody Guthrie
, in New York City, USA,
writes an eight-page letter
to musicologist and record producer Alan Lomax detailing his thought processes in the writing of songs.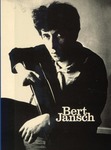 Hugely influential acoustic folk guitarist and songwriter
Bert Jansch
is born in Glasgow, Scotland, UK, Europe.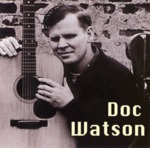 Doc Watson
plays the second of two nights at
Club 47
, Cambridge, Massachusetts, USA.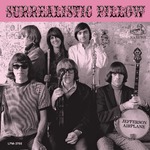 Jefferson Airplane
play the second of two nights at Winterland, San Francisco, California, USA, supported by The
Paul Butterfield
Blues Band and
Muddy Waters
.
Folk singer-songwriter
Bob Lind
plays at The Ice House, Pasadena, California, USA.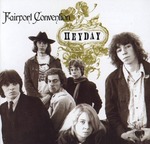 Fairport Convention
play at The Bottleneck Blues Club, London, England, UK, Europe.
The
Strawbs
play at The Don Quixote Club, Old Brompton Road, London, England, UK, Europe.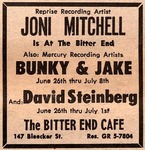 Joni Mitchell
opens at
The Bitter End
,
Greenwich Village
, New York City, USA, for eleven nights.
Bob Dylan
's backing group,
The Band
, makes its live debut as a separate unit at Winterland, San Francisco.
During a gig in Eastbourne, UK,
Ciaran Bourke
, singer, multi-instrumentalist and founder member of internationally popular Irish folk group
The Dubliners
, suffers a brain aneurysm which will cause paralysis, forcing him reluctantly to leave the group.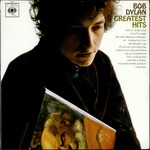 Bob Dylan
plays at the
Hard Rock Hotel And Casino
Las Vegas, Nevada, USA.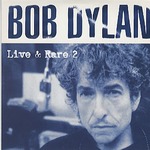 Bob Dylan
plays the second of two nights at the
Palais des Congres
, Paris, France, Europe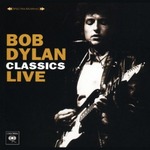 Bob Dylan
plays
at Harbiye Cemil Topuz Amphitheatre
, Istanbul, Turkey, Europe.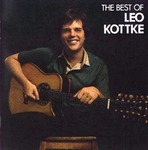 Leo Kottke
plays at The Babcock Theatre, Billings, Montana, USA.
Gil Robbins
, singer, guitarist and songwriter of 1960s folk group
The Highwaymen
, dies aged 80 of prostate cancer, at his home in Esteban Cantu, Mexico. His group's recording of the Civil War anti-slavery song
Michael [Row the Boat Ashore]
became an unexpected international pop hit in 1962.
Mary J. Blige
performs her classic album
My Life
in its entirety at The Fox Theatre, Oakland, California, USA.
Jen Chapin
spends the first of four days recording the album
Reckoning
at Mission Sound, Brooklyn, New York City, USA.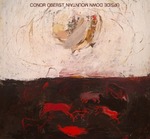 Conor Oberst
plays at The Greek Theatre, Los Angeles, California, USA.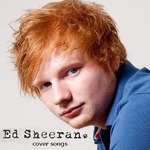 Ed Sheeran
plays at The O2 World, Hamburg, Germany, Europe.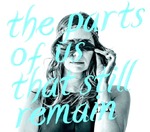 Michelle Lewis
releases her debut LP,
The Parts Of Us That Still Remain
in the UK.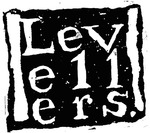 The Levellers
play at The Arts Centre, Pontardawe, Wales, UK.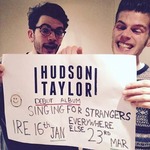 Folk-pop duo
Hudson Taylor
release their debut album, Singing For Strangers, on
Polydor Records
in the UK.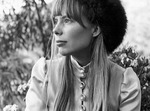 Joni Mitchell
is
found unconscious at her home in Bel Air
, Los Angeles, California, USA, and is rushed to intensive care in a nearby hospital. It is not immediately revealed what illness she is suffering from.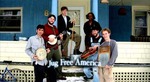 Jug Free America
play at The Nomad Cafe, San Francisco, California, USA.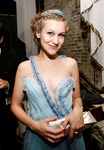 Joanna Newsom
plays
at Hamer Hall
, Melbourne, Australia,
Oceania
.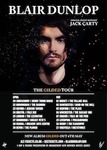 On a tour in support of his third album, Gilded,
Blair Dunlop
plays at The Railway Inn, Winchester, England, UK.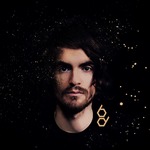 Blair Dunlop
is among the artists playing at the Under The Apple Tree Festival, Silverstone Woods, Towcestor, Northamptonshire, England, UK
In Los Angeles, California, USA,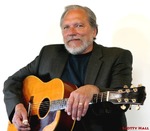 Jorma Kaukonen
, guitarist of
Jefferson Airplane
and
Hot Tuna
, publishes his autobiography, Been So Long: My Life and Music, through St. Martin's Press.