Random selection from around 550 Facts
Click to filter results
Manager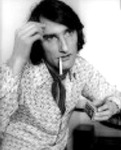 Rock manager
Tony Secunda
is born in London, England, UK. He will manage the careers of The Move,
Procol Harum
,
The Moody Blues
, T.Rex and many others.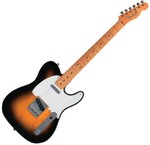 Don Randall, manager of the Radio And Television Equipment Company in Santa Ana, California, USA, which distributes Fender Broadcaster guitars, announces that the instrument has been re-named
The Telecaster
. The change has been brought about because of a possible lawsuit based on an infringement of the Gretsch company's Broadkaster drum kits.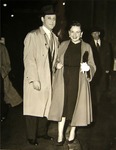 Judy Garland
and her manager/boyfriend, Sid Luft, attend Los Angeles Superior Court, Los Angeles, California, USA, where Judge Louis Burke issues an order for Miss Garland's arrest. She has been asked to testify as a witness in a suit brought by Luft's former wife, actress Lynn Bari.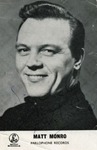 While in New York City, USA, on a business trip,
Matt Monro
and his manager Don Black are staying at The Savoy Hilton Hotel.
Impresario Larry Parnes' package tour, Star Spangled Nights, plays at The Essoldo, Huddersfield, England, UK, Europe. Featured artists include
Impresario Larry Parnes' package tour, Star Spangled Nights, plays at The Granada, Kingston, England, UK, Europe. Featured artists include
Ron White, General Manager of EMI Records in London, England, UK, Europe, writes to
While in London, UK, on a week-long trip seeking a recording deal for
The Beatles
, their manager
Brian Epstein
transacts several other deals, including instrument sponsorships with Vox and Ludwig.
Read More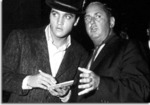 Elvis Presley
gives an electric golf cart to his manager,
Col Tom Parker
, as a birthday present.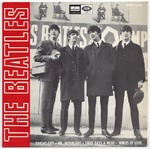 The Beatles
play two shows on the first of two days at The Teatro Adriano, Rome, Italy, Europe. Playwright
Noel Coward
attends the second show. Their manager,
Brian Epstein
, disappears without warning from the touring party, and does not reappear until the tour reaches Madrid, Spain, five days later.
Read More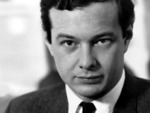 The Estates Committee of Bromley Borough Council refuses to give planning permission to a proposal by deejay
Brian Matthew
and
The Beatles
' manager
Brian Epstein
to build a new theatre - The Pilgrim Theatre - in Bromley, Kent, UK.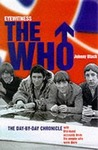 Manager
Chris Stamp
tells Record Mirror that
The Who
is to become a limited company, and that fans will be able to buy shares in the group.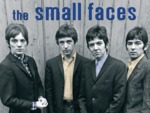 Steve Marriott
and Ronnie Lane of The
Small Faces
sign music publishing contracts with Leading Music in London, England, UK, owned by their manager
Don Arden
.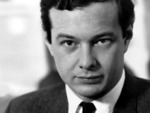 Although under doctor's orders to remain for a complete rest at The Priory private hospital,
The Beatles
' manager
Brian Epstein
slips out to host a launch party for the Sgt. Pepper album at his Chapel Street, London, England, UK, Europe, apartment.
Jefferson Airplane
play the first of six nights at The Fillmore West, San Francisco, California, USA, supported by Gabor Szabo and The
Jimi Hendrix
Experience. Hendrix and his band are paid $500 a night. On the same day, co-manager Mike Jeffery signs a contract with US rock entrepreneur
Dick Clark
, to have The Experience support
The Monkees
on their upcoming tour.
Read More
Manager Matthew Katz begins a legal action against
San Francisco
band
It's A Beautiful Day
claiming that he owns their name and they have no right to use it without his permission. He will fail.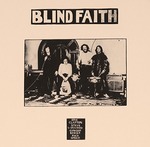 Blind Faith
(
Eric Clapton
,
Steve Winwood
, Ginger Baker and Rick Grech) make their UK debut with a free concert in Hyde Park, London, England, UK, Europe, supported by Richie Havens,
Donovan
, The
Edgar Broughton
Band and Third Ear Band. The audience includes
Mick Jagger
of The
Rolling Stones
and his girlfriend
Marianne Faithfull
.
Read More
Filming begins on the rock movie
Slade
In Flame, starring glam rock band
Slade
, on location in the UK. The film's £400,000 budget is largely raised by a combination of cash from
Slade
's manager Chas Chandler and from their record label, Polydor.
Read More
Country music promoter and manager
Oscar Davis
dies in the USA. In a long and acclaimed acclaimed career he worked with
Roy Acuff
,
Hank Williams
,
Minnie Pearl
,
Ernest Tubb
, The Hoosier Hot Shots and others.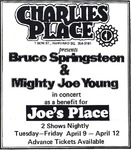 In an ongoing battle for managerial control of
Bruce Springsteen
, Mike Appel countersues the artist. The resulting dispute will prevent Springsteen from recording for the next ten months. The legal fracas centres around Springsteen's intention of replacing Appel with Jon Landau.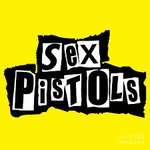 In the afternoon, The
Sex Pistols
sign a management contract with Glitterbest Ltd, owned by music biz entrepreneur Malcolm McLaren. That night, they earn £438 for playing at the first of two days of the
Punk Festival at The 100 Club
, London, UK, along with
The Clash
, Siouxsie And The Banshees and Subway Sect.
The
Sex Pistols
' manager Malcolm McLaren hires the legal firm of Prior, Cashman, Sherman & Flynn, to defend the band's former bassist Sid Vicious, who has been arrested on a charge of murdering his girlfriend, Nancy Spungen. On the same day, UK pop paper the
NME
(New Musical Express) reports that Irish punk band
The Undertones
has been signed to a worldwide deal by
Sire Records
.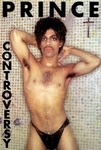 After Prince plays the first night on his 31-date Dirty Mind North American tour at Shea's in Buffalo, New York State, USA, his managers tell him he can't wear spandex trousers without any underwear. In response, Prince will switch to performing in a long trench coat, black high heeled boots and leggings, and bikini brief trunks.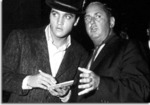 Elvis Presley
's former manager, Col. Tom Parker, files a lawsuit in Las Vegas, Nevada, USA, challenging the Presley Estate for control of the deceased singer's assets.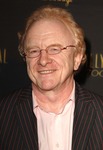 Peter Asher, now manager of
Linda Ronstadt
but formerly half of
Peter And Gordon
, becomes the father of a girl, Victoria, in Los Angeles, California, USA.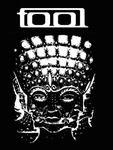 Larrikin Management's Ted Gardner, co-founder of Lollapalooza and
Tool
's manager of eight years, files
a $5m lawsuit
against
Tool
in Los Angeles Superior Court, Los Angeles, California, USA. The suit alleges "fraud, negligent misrepresentation, breach of contract, quantum merauit, and contract rescission" by the band.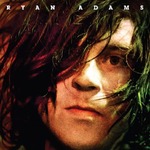 When an audience member calls out for the
Bryan Adams
song Summer Of '69 during a gig by
Ryan Adams
at The Ryman Auditorium,
Nashville, Tennessee
, USA,
the country rocker becomes enraged, stops the show and pays the audience member $30 to leave the venue, before continuing with his set
. (The venue manager catches the audience member, apologises profusely, and quietly lets him back into the hall).