Fact #79448
When:
Short story: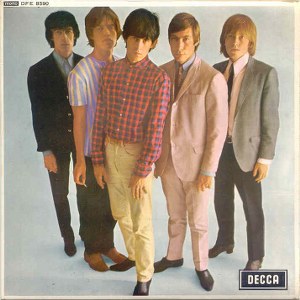 The
Rolling Stones
start a short UK tour with a date at
The Royal Albert Hall
, London, supported by Ike And
Tina Turner
and
The Yardbirds
. John Entwistle and
Keith Moon
of
The Who
are in the audience.
Full article:
P.P. Arnold (backing singer in the
Ike And Tina Turner
Revue) : The first night at the Albert Hall was brilliant. It was a great place for us to start a UK tour.
Bill Wyman
and Charlie Watts had come to Hollywood when we were playing at this club called the Galaxy, next door to the Whisky A Go Go on Sunset Boulevard. That's when we first learned that we were going to England to tour with The Rolling Stones. We sort of knew of The Rolling Stones because of Satisfaction and all that, but not much more. I didn't know their names or anything. I just knew they were The Rolling Stones.
So we opened up the show. It was incredible. This huge, beautiful hall, and we went down really well. Everybody really liked us. Then the Stones came on. We hadn't seen the Stones yet. They went on and it was, I mean, pandemonium. We'd never seen anything like it. We were backstage watching all the bouncers throwing all these poor girls off - just total pandemonium.
I just couldn't figure out what all the fuss was about. All I could see was just this little skinny white boy just doing this stuff. Then I was made aware that this was Mick Jagger and that he was the one, and I just cracked up. I could not see it. He was just doing his thing and the first thing we realised was that we had to teach this guy how to dance. He needed some steps, you know? Definitely.
Tina Turner
: I taught Mick Jagger to dance. Mick wasn't dancing when I toured with him in 1966. I didn't know who he was and I thought he had a very strange face. It was like a baby face, a really white, white-face boy with big lips who was always standing in the wings behind the speaker, looking at me.
Finally, I said to Ike, 'Who is that with the really strange face?' Then Ike brought Mick into the dressing room and Mick said, 'I like to watch you girls dance.' So we –
The Ikettes
, Mick and I – started to play around with dancing, doing The Pony and those steps. So after that he started to move around on stage.
P.P.Arnold : Anyway we just became fast friends. We were all just kids anyway. They were cracking up at us and we were laughing at them. Here we were in England with another culture. The band was wicked, though, so we related to the music. It was just great.
Mick Jagger and I became really good friends, and
Ike Turner
didn't like it one bit. Especially when limousines came to pick up
The Ikettes
, and he and Tina were riding around in an old Zephyr.
Keith Richards (guitarist, Rolling Stones) :There was a two-year period when the audience were louder than us, all screaming teenyboppers. Brian (guitarist
Brian Jones
) had this terrible joke of playing Popeye The Sailor Man in the middle of anything because it didn't matter, nobody could bear shit anyway. I'd be walking past him on-stage and I'd hear (sings) da-da-da da da da da all the time. For Charlie I think that was as the most frustrating time. He was a serious musician, a jazz drummer, and all of a sudden he's playing to a load of 13- year-old girls wetting themselves and Brian's doing Popeye The Sailor Man and it was, 'Whatever happened to the blues?'
Jeff Beck [The Yardbirds] : The Yardbirds blew The Stones off the stage at the Albert Hall and all we got (in the music press) was a terse mention. I was so bitter.
Jim McCarty [The Yardbirds] : It was hit or miss. Sometimes it would be fantastic, particularly when Jeff was on song. They'd play [Jeff Beck and Jimmy Page) stereo riffs, and take turns playing solos. It seemed like they were trying to outdo each other. Jeff seemed to be more threatened than Jimmy. Jeff was always very hyper, nervous and very insecure, whereas Jimmy came over as very confident, very cool. But Jeff could be staggering.
Jimmy Page (guitarist, The Yardbirds/
Led Zeppelin
] : We'd done a gig at Albert Hall - a great bill: us, the Stones, the Ike And Tina Tuner Revue, and this band Peter Jay And
The Jaywalkers
, which had
Terry Reid
in it. I remembered him as a really good singer, so (when he decided to leave The Yardbirds] I told Peter (rock manager Peter Grant), that I wanted to start a group with
Terry Reid
, so could he get the office to find him.

Tweet this Fact