Fact #74656
When:
Short story: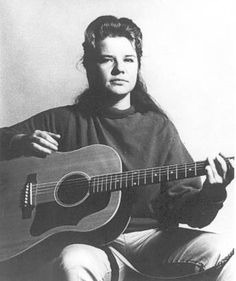 Having just arrived from Texas,
Janis Joplin
plays her first West Coast gig at The Coffee Gallery, North Beach, San Francisco, California, USA, where she passes the hat to raise some cash.
Full article:
Nick Gravenites (vocalist,
Electric Flag
] : I met her at the Coffee Gallery in North Beach, way before she joined Big Brother. She was playing autoharp and singing country stuff at the time - country blues,country music in general. It was that time when
David Crosby
was playing there, Dino Valente. I hit town about 1959 and I guess this was about '61 or '62.
(Source : not known)
Tweet this Fact