Fact #41017
When:
Short story: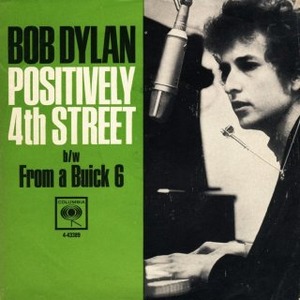 Columbia Records
deliver a second version of the new
Bob Dylan
single,
Positively Fourth Street
to radio stations in California, USA. 17,000 copies of the first version had accidentally been pressed up with a demo of
Can You Please Crawl Out Your Window?
instead of Positively Fourth Street. Radio stations had been playing the single for several days without realising it was not the right song.
Tweet this Fact