Fact #163576
When:
Short story: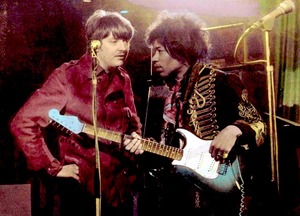 During recording sessions at
The
Record Plant
, New York City,
Jimi Hendrix
's relationship with co-manager Chas Chandler continues to deteriorate.
Full article:
Eric Burdon (singer, friend) : Would he listen to Chas? No. So Chas got to the point of like, 'Oh, I can't deal with that crazy nigger anymore, it's too much of a drain on me.' And so the window of opportunity was there for
Mike Jeffery
to walk right in and scoop it all up. And I knew that something dodgy was gonna happen. But I never dreamt that it would lead to his death.
(Source : not known)
Tweet this Fact