Fact #156929
When:
Short story: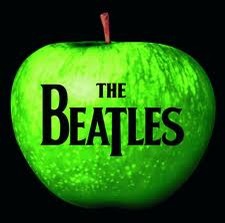 The Beatles
transfer all their business affairs from NEMS to their own newly formed company, Apple, in London, England, UK, Europe.
Full article:
Alistair Taylor (Apple executive) : Apple was set up purely and simply as a tax-saving project. Instead of paying nineteen and six in the pound, we only paid sixteen shillings. In the beginning, when there was an executive board at Apple, the boys and Brian didn't want to know.
It was Clive Epstein, myself, Geoffrey Ellis, a solicitor and an accountant, and the idea was that we would just quietly announce to the tax authorities that we would be opening a string of shops. That was the original idea and, when the boys heard about this, they decided this could be boring.
John Lennon : Although Apple turned into The Beatles' baby, Apple was conceived by the Epsteins and NEMS before we took over, before we said, 'It's going to be like this'.
Alistair Taylor : They didn't really want their name above a string of shops. The original idea was greeting card shops. Imagine - Beatles' greeting card shops. They didn't like that at all. Gradually they started drifting in on meetings and Apple Corps really evolved from there.
John Lennon : They had it lined up so we would do the same as Northern Songs, sell ourselves to ourselves. And what happened with Northern Songs is we ended up selling Lenmac, or one of them, forever. That's what fucking Epstein did to us. We lost all our copyrights and Lew Grade's got 'em.
And the same thing was behind the Apple thing. They were going to set it up, sell eighty-percent to the public, and we were going to be the twenty-percent minority shareholders, with five-percent each, and God knows who else running it. And that was the idea for Apple. But I dunno, it got screwed up somehow
Initially Clive Epstein came up to us and said, "You've got so much money and we're thinking of investing into retail shops for you".You can just imagine The Beatles with a string of f***in' retail shoe shops – that was the way they thought. They were still on Queens Drive in Liverpool, mentally.
So we said, "We don't want to be in that. At least if we're going to open a shop, let's open something that we'd want, that we'd like to buy". We were thinking, "Let's be the Woolworth of something". Or how great it was to go into Marks and Spencer and get a decent sweater when you were about eighteen. Cheap, but good quality. We wanted Apple to be that.
Alistair Taylor : Later it turned into this silly philosophy, admittedly, even then it was not designed to save the world. All it really was, was to get rid of the hassle of big business. I mean, why couldn't business be fun and pleasurable? So that's what it was all about.
John Lennon : We were just tripping off, having a joint and saying, "Well, we could have films, and we could help young artists, so they wouldn't have to have the trouble we had with all that tramping round, being undiscovered. So we just built it up. That's what we were going to do. We could have a foundation, and all that, which could have been feasible... We ended up with a clothes shop. I don't know how
Jean Nisbet (music publisher, Apple) : It was always mad. All the big American stars visiting England made their way through
The Doors
. You never knew who you would bump into next, from The Beach Boys to Johnny Cash.
Derek Taylor : We never made a note. Rolled joints all day, for our guests and ourselves... and we had hundreds of people through our room ...
Ken Kesey
wanted to recite. Or a Joe Smith or Mo Ostin from Warner Bros wanted to say 'Hi'. 'Put them in the back room, Ringo. Roll them a joint.' Lauren Bacall's downstairs, wants to meet them. It was crowd-pleasing on a grand scale.
Jean Nisbet : Paul was lovely, Linda a friendly all-American girl, and Ringo was sweet. John and Yoko were always full of mad ideas. John had a 'half-giants' room, where all the furniture was cut in half, and a giant suit was laid out on the floor. What he and Yoko did in there, God alone knows. George Harrison turned the staff lavatories into a haven for hippies. Money was no object - we even had our own chefs, who would cook what we wanted and deliver it to our desks.
(Sources : not known)
Tweet this Fact