Fact #153942
When:
Short story: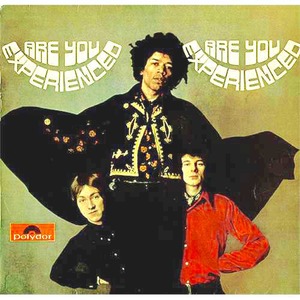 The
Jimi Hendrix
Experience plays its first BBC Radio Session, for
Saturday Club
, Studio S2, Broadcasting House, London, England, UK, Europe.
Full article:
Bill Bebb (producer,
Saturday Club
] :
Saturday Club
was pulling in nine million listeners on a Saturday morning… it didn't take people in the business very long to work out that kids normally bought their records on a Saturday afternoon so, if you could get on a programme like
Saturday Club
on a Saturday morning, it could put anything up to 300,000 on your sales for that day.
Noel Redding
: I think the folks at the BBC were a bit taken aback when they saw us. Obviously, they all had smart jumpers on and we came in with pink suits but, before long, they realised that we knew what we were doing. They kept complaining that we were too loud, though. Jimi always said 'Well, there's nothing we can do about that.'
Bill Bebb : The studio manager, Peter Harwood, said "getting a lot of feedback", so I opened up the talkback and started saying "Er, Jimi, we're getting rather a lot…" when Chas, sitting with me in the control room, leans over and says, "Shut up, man, that's his sound." So I quickly said, "No, everything's fine, Jimi, you just carry on." But by now, the SM's having kittens. "Just shut it right down," I said, but when he switched off the monitors, we could still hear Jimi through the soundproof glass, and we could see the glass moving.
Tweet this Fact