Fact #141419
When:
Short story: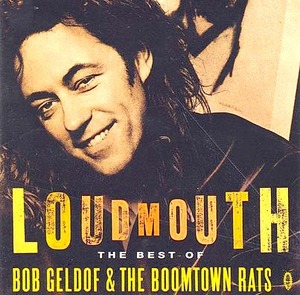 Bob Geldof
suggests the idea of a forming a supergroup to make a recording to benefit the starving people of Ethiopia, to Gary Kemp of
Spandau Ballet
and to
Phil Collins
. The idea will grow into Band Aid and, eventually, Live Aid.
Full article:
Gary Kemp (Spandau Ballet) : The day after Michael Buerk's report I was in an antiques store on the King's Road. Geldof saw me and came in. He sucked the air out of the place and took over, as he does. He said, 'Did you see the news last night?' He was clearly very moved. 'Maybe if we got a few people together, yourselves, Duran and some others, would you be interested in making a record?' I said yeah, sure, and that was it.

Phil Collins : Bob called me at The Townhouse Studios in London, while I was recording No Jacket Required, and he said, "Did you see the thing on television last night?' I said, 'No'. He said, 'Well, we're going to do something about it and I need a famous drummer so I'm asking you.' I had never met him.

Gary Kemp : I went off on tour and wound up in a TV studio in Dortmund with Duran Duran the day before the recording. Duran say they raced us back to London and Nick Rhodes says he phoned ahead to get a make-up artist. I'm not sure how much of that is true, there are so many myths ...
Tweet this Fact