Random selection from around 480 Facts
Click to filter results
O.P Nayyar
, the revered composer of Bollywood musical hits including Jhumka Gira Re, Pukarta Chala Hoon Mein', Mera Nam Chin Chin Choo, Aei Dil Hai Muskil Jeena Yahan, Aakhon Hi Akhon Main and Kahin Pe Nigahen Kahin Pe Nishana, dies aged 81 of cardiac arrest in Thane, Maharashtra, India.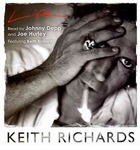 In a feature published in UK music magazine the NME, notorious drug abuser
Keith Richards
, guitarist of The
Rolling Stones
, claims that
the weirdest thing he ever snorted was his dead father's ashes
. The story is immediately denied by his PR, Bernard Doherty, as an April Fool's joke but Richards will repeat and elaborate on the claim
in his 2010 autobiography
, Life.
Eric Clapton
plays at The Schottenstein Center, Columbus, Ohio, USA.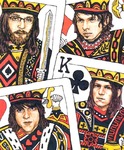 Kings Of Leon
play at the
O asis Leisure Centre
,
Swindon
, Wiltshire, England, UK
Jazz saxophonist and composer
Ornette Coleman
wins the Pulitzer Prize for his live album, Sound Grammar. This marks the first time a recording has won the music Pulitzer, and a first for purely improvised music.
Jazz vocalist
Dakota Staton
dies at the Isabella Nursing Home in New York City.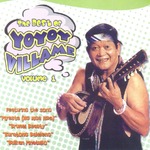 Popular singer, composer, lyricist and comedian
Villame Yoyoy
dies, aged 74, of cardiac arrest at Las Piñas Medical Center, Manila, Philippins, Asia.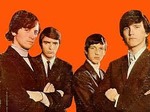 Former 60s pop idol
Wayne Fontana
is remanded in custody in Glossop, Derbyshire, England, UK, on charges of having set a car alight with a bailiff inside when he was pursued for bankruptcy.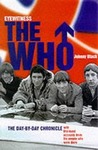 Despite torrential rain turning the site into a four-inch deep mudbath,
Glastonbury Festival
headlined by The Who,
The Killers
and The
Arctic Monkeys
, has its most successful year to date, with 175,000 people attending.
Read More
Van Halen
and David Lee Roth confirm at a press conference in Los Angeles, California, USA, that their long-planned and delayed reunion tour will begin in September.
Wiltshire anarcho-punk band
The Subhumans
begin a month-long tour of the USA.

The Chicago Jazz Festival 2007
, a six-day event, begins in Grant Park, Chicago, Illinois, USA. Arists appearing over the course of the event include Cecil McBee, Victor Lewis, Keefe Jackson's Fast Citizens, The Astral Project, and Rob Mazurek's Exploding Star Orchestra.
Safetyword, Pablo and Dirty Bird, with special guests Blackbud play at the Corn Exchange, Devizes, Wiltshire, England, UK, Europe, during the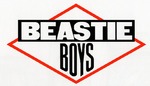 The
Beastie Boys
headline the first night of the three-day-long Connect Festival at Inverary Castle, Argyll And Bute, Scotland, UK, Europe. Also appearing on this night are The
Jesus And Mary Chain
, Jarvis Cocker and others.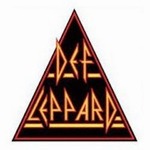 Def Leppard
play at the USANA Amphitheatre, West Valley City, Utah, USA, supported by
Styx
and Foreigner.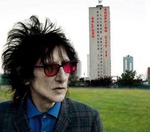 John Cooper Clarke
plays at the
The Arts Centre
,
Salisbury
, Wiltshire, England, UK, supported by Michelle Harris and
Elvis McGonagle
.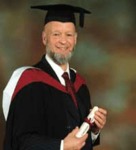 Glastonbury Founder Michael Eavis attends the Q Awards in London, England, UK, with his daughter, Emily Eavis.
W.A.S.P.
begin their Crimson Idol tour at the Principal Club Theatre, Thessaloniki, Greece, Europe. The tour is a celebration of their 1992 album
Crimson Idol
, and the entire LP is performed at every show.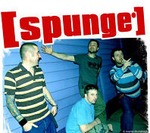 Spunge
play at
The Furnace
,
Swindon
, Wiltshire, England, UK, Europe.
Larry Lee
, best known as a guitarist who worked with
Jimi Hendrix
and
Al Green
, is buried in West Tennessee Veterans Cemetery, Tennessee, USA. He had died of stomach cancer a few days earlier.
Jeffrey Owen Jones, the Rochester Institute of Technology film professor reputed to be the "Mr. Jones" in
Bob Dylan
's
Ballad of a Thin Man
, dies of lung cancer.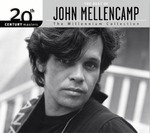 John Mellencamp
plays at
The Metrocenter
, Rockford, near Chicago, Illinois, USA.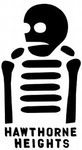 Casey Calvert, guitarist and vocalist of
Hawthorne Heights
is found
dead of 'combined drug intoxication'
in the band's tour bus just prior to the band doing a sound check before a show at the 9:30 Club in Washington, DC., USA.
The film I'm Not There, directed by Todd Haynes, goes on general release in Finland. In the film, which claims to be 'Inspired by the music and the many lives of
Bob Dylan
', six different actors depict separate facets of Dylan's life and public persona. Dylan himself does not appear.