Random selection from around 1,400 Facts
Click to filter results
Australian band Men At Work enter the UK singles chart with Down Under, which will peak at No1.

The
Cocteau Twins
play at The Warehouse, Leeds, England, UK, Europe.
Rebop Kwaku Baah
, former percussionist for Traffic, dies of a brain haemorrhage in Stockholm, Sweden.
The Belle Stars enter the UK singles chart with Sign Of The Times on Stiff Records. It will peak at No3 during an eleven-week run.
Read More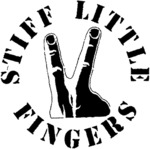 Irish punk outfit
Stiff Little Fingers
calls it a day.
Eric Clapton
releases the album Money And Cigarettes, as the first product from his own Duck Records label.
Bob Dylan
makes an embarrassingly drunken guest appearance at a concert by two former members of
The Band
, Rick Danko and Levon Helm, in the Lone Star Cafe, New York City
The Smiths
release their debut single, Hand In Glove, in the UK, on Rough Trade Records.
Read More
Duran Duran
,
Robert Palmer
and Prince Charles And The City Beat Band play a benefit show for Mencap at Villa Park, Birmingham, England, UK, Europe. After this show,
Duran Duran
hold a party at The Rum Runner club, where John Taylor meets with
Robert Palmer
and they discuss the possibility of working together. The end-result will be Power Station.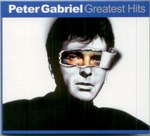 Peter Gabriel
plays at The Mann Music Center, Philadelphia, Pennsylvania, USA.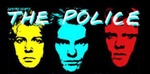 The Police
play at The Joe Louis Arena, Detroit, Michigan, USA.
Lani Hall spends the second of two days recording
Never Say Never Again
the theme song for the James Bond movie of that name, at A+M Records in Los Angeles, California, USA.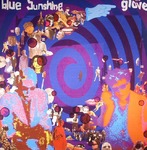 The Glove
, a 'supergroup' formed by Robert Smith of
The Cure
and Steve Severin of
Siouxsie
And The Banshees, release their only album,
Blue Sunshine
, on Wonderland Records in the UK.
Read More
Jarvis Mills is born in Harlem, New York City, USA. He will find success as rappeer
Jae Millz
.
It is announced that the remaining three members of
The Beatles
are to be invited to
Liverpool
,
UK
, to personally collect their Freemen of the City awards.
The new
Billboard
No1 R'n'B single in the USA is Ain't Nobody by Rufus with Chaka Khan.
Read More
In
New York City
, USA, Yoko Ono is awarded a court settlement of $120,000, because a neighbour, Janet Paterson, had accidentally flooded Yoko's
Dakota building
apartment by leaving the bath water running while she went shopping.
The Smiths
release a new single, This Charming Man, in the UK, on Rough Trade Records.
Read More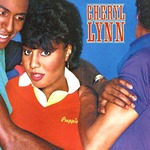 Cheryl Lynn releases her fifth studio album,
Preppie
, on
Columbia Records
in the USA.