Random selection from around 700 Facts
Click to filter results
Bob Dylan
plays the second of three nights at the Entertainment Center, Perth, Australia.
Bob Dylan
oversees vocal overdubs by bassist Jerry Scheff and saxophonist Steven Douglas on the song New Pony, at Rundown Studios, Santa Monica, California.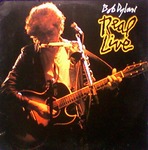 Bob Dylan
plays the fifth of six nights live at Earl's Court, London, UK.
Read More
Bass-player
Bill Wyman
falls offstage and hurts his wrist when The
Rolling Stones
play at The Civic Center Arena, St. Paul, Minnesota, USA.
Squeeze
play the second of two nights at The Starwood, Los Angeles, California, USA.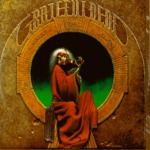 The
Grateful Dead
play the first of three gigs at the Sound and Light Amphitheatre, in the shadow of The Great Pyramid in Egypt.
Read More
British punk band Sham 69 pull out of a proposed
Rock Against Racism Carnival
in London, UK, claiming concern that they will be blamed if any violence breaks out.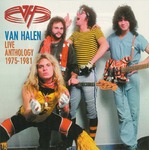 When
Black Sabbath
play at Anaheim Stadium, Anaheim, California, USA, support band
Van Halen
is seen to parachute down to the venue from a plane flying overhead. It is, however, a publicity gimmick using stunt men instead of the band. Also on the bill are Richie Lecea, Sammy Hagar and Boston.
Read More
Bob Dylan
plays the second of two nights at The Chicago Stadium, Chicago, Illinois.
Young Parisians
, the debut single by Adam and the Ants, hits the shops in the UK.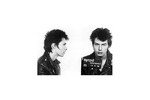 Sid Vicious, former bassist of The
Sex Pistols
, attempts suicide again in the bathroom of the Hotel Seville, Madison Avenue, New York City, USA, by slashing his wrists with a razor blade and a broken light bulb, then tries to jump out the window. He is admitted to the psychiatric ward of Bellevue Hospital.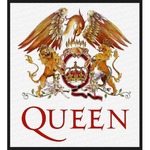 Queen
hold perhaps the most debauched rock'n'roll party ever, to launch their album
Jazz
in the Imperial Ballroom of The Fairmont Hotel, New Orleans, Louisiana, USA. At a cost of £200,000, they entertain 600 guests. There are tales of free blowjobs for record company execs in the back room, a local strip joint shut for the night because Queen has hired all of its strippers, dwarves, snake charmers, tansvestites and much more. The band, of course, deny that most of it ever happened but contemporary reports of the event are unusually lurid.
Read More