Random selection from around 730 Facts
Click to filter results
Dire Straits
play at The Hop And Grape, University Of Manchester, Manchester, UK.
With a tour of the Far East in prospect,
Bob Dylan
holds two press conferences in Rundown Studios, Santa Monica, California, USA, one for Australian journalists and one for Japanese.
Bat Out Of Hell
, the second studio album by
Meat Loaf
is released in the UK, going on to remain in the charts until the release of its 1981 follow-up Deadringer.
At the start of a major tour of the Far East,
Bob Dylan
plays the last of three nights at The Budokan, Tokyo, Japan, Asia.
Wuthering Heights, the debut single by
Kate Bush
, inspired by the Emily Bronte novel of the same name, begins a four-week run at No.1 on the UK singles chart.
Bob Dylan
begins a tour of Australia with the first of three nights at the Festival Hall, Brisbane.
Luke Laird is born in Greenville, Pennsylvania, USA. He will become a successful songwriter, composing hits including Pontoon by Little Big Town, Talladega by Eric Church, American Kids by
Kenny Chesney
, Baggage Claim by
Miranda Lambert
and Last Name by
Carrie Underwood
.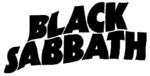 Black Sabbath
play at The Apollo Ardwick, Manchester, UK, supported by
Van Halen
.
Read More
Campus policeman Terry Marker at Northwestern University, Chicago, Illinois, USA, is injured when he opens a suspicious package addressed to materials engineering professor Buckley Crist. This will prove to be the first of many bombs sent by
Ted Kaczynski
, later known as The Unabomber. Over the next 17 years, Kaczynski will mail or hand-deliver a series of increasingly sophisticated explosive devices that will kill three people and injure 23 more. Kaczynski's bombings will provide inspiration for songs including
I Wanna Be A Unabomber
by
The Donnas
, Unabomber by The Acacia Strain and
Killer Kaczynski
by
Mando Diao
.
The
Boomtown Rats
play at The City Hall, Newcastle, UK, supported by The Young Ones. The support band will not last long, but one member, Paul 'Wix' Wickens, will go on to a lengthy career as MD in
Paul McCartney
's band.
Tom Waits
begins recording sessions for his fifth album, Blue Valentine, at Filmways/Heider Recording in San Francisco, California, USA.
Bob Dylan
's latest single,
Baby Stop Crying
, enters the UK pop singles chart where it will peak at No13 during an eleven-week run.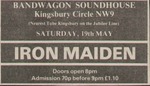 A feature by Geoff Barton in weekly UK rock newspaper Sounds
sparks
an interest in a genre which is becoming known by the somewhat clumsy name of The New Wave Of British Heavy Metal (NWOBHM).
Read More
Bob Dylan
plays at the Sports Arena, San Diego, California, USA. When an audience member throws a small silver cross onto the stage, Dylan picks it up and pockets it.
Zoo Records release the EP, From Y To Z And Never Again by
Big In Japan
, a Liverpool, UK. group which recently split up. Among its members were Ian Broudie (future Lightning Seed), Dave Balfe (future Teardrop Explodes), Bill Drummond (future KLF), Budgie [future Banshee] and Holly Johnson (future Frankie Goes To Hollywood).