Random selection from around 1,500 Facts
Click to filter results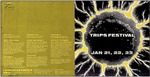 The last night of the three day long Trips Festival is held at Longshoremen's Hall in San Francisco, California, USA, featuring The
Grateful Dead
,
Big Brother
And The Holding Company, The Loading Zone, Chinese New Years' Lion Dancers and Drum and Bugle Corps, Stroboscopic Trampoline, and Ken Kesey and his Merry Pranksters.
The Top Ten Records played on WMCA Radio in New York City, USA, for the week ended on this day are as follows :
LIGHTNIN' STRIKES - Lou Christie (MGM)
UPTIGHT (Everything's Alright) - Stevie Wonder (Tamla)
THESE BOOTS ARE MADE FOR WALKIN' - Nancy Sinatra (Reprise]
THE BALLAD OF THE GREEN BERETS – Staff Sgt. Barry Sadler (RCA Victor)
DON'T MESS WITH BILL - The Marvelettes (Tamla)
LISTEN PEOPLE - Herman's Hermits (MGM)
LOVE MAKES THE WORLD GO ROUND - Deon Jackson (Carla)
MY LOVE - Petula Clark (Warner Bros.)
LIES - The Knickerbockers (Challenge)
The Mothers, a band from Los Angeles, California, USA, sign a two-year, five-album record deal with Verve/
MGM Records
. The deal quires
them
to change their name to The
Mothers Of Invention
.
During his first Australian tour,
Bob Dylan
holds a press conference in Adelaide, SA.
The Sopwith Camel perform at a Kathryn Branson School Dance, in the home of Mrs Vernon Skewes-Cox, San Francisco, California, USA.
Ike And
Tina Turner
release a new single, River Deep, Mountain High, in the USA.
Two black males enter the Lafayette Bar and Grill in Paterson, New Jersey, USA, where they kill the bartender, James Oliver, and a male customer, Fred Nauyoks. A severely wounded female customer, Hazel Tanis, dies some weeks later. Championship boxer
Rubin 'Hurricane' Carter
will be arrested and jailed for the crime.
Bob Dylan
will write the song
Hurricane
in 1975, insisting that Carter did not commit the murders. Carter will be freed in November 1985 when the convicition is set aside on the grounds that it had been "predicated upon an appeal to racism rather than reason, and concealment rather than disclosure."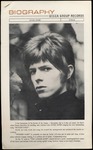 David Bowie
And The Buzz play an evening show at the Racing Track, Brands Hatch, England, UK, Europe, during a Radio London sponsored racing event.
Tom Jones
, plus members of The
Walker Brothers
, The
Small Faces
, The
Pretty Things
and
The Kinks
also appear at the event.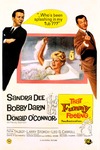 That Funny Feeling
,
Bobby Darin
's third and final movie with his wife Sandra Dee, opens at cinemas in Sweden, Europe.
The First Central Park Music festival continues in Central Park, New York City, USA, with acts including The
Blues Project
,
Jimmy Reed
and The Dirty Shames.
Manfred Mann
,
The Spencer Davis Group
,
The Zombies
,
The Small Faces
,
The Moody Blues
, Unit 4+2, The Action and others appear at The Party Of The Year, hosted by pirate radio station Radio England, at The Hilton Hotel, London, UK.
The Gentrys play the first of two nights at The Catacombs, Houston, Texas, USA, supported by The Flyze and Deuces Wild.