Random selection from around 1,200 Facts
Click to filter results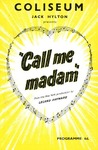 The
Irving Berlin
musical and political satire
Call Me Madam
is playing at The Coliseum, London, England, UK, during a run of 485 performances. Main cast members are Billie Worth (Sally Adams), Anton Walbrook (Cosmo), Jeff Warren (Ken Gibson) and Shani Wallis (Princess Maria). Songs include The Hostess with the Mostes', It's a Lovely Day Today, The Ocarina, They Like Ike and You're Just in Love.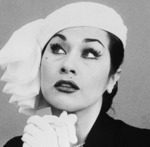 Exotica vocalist
Yma Sumac
is appearing during a four-week engagement at The Edgewater Beach Hotel, Chicago, Illinois, USA.
Elvis Presley
's family move from a two-bedroom apartment at Apartment 328,185 Winchester Street, Memphis, Tennessee, USA. to 398 Cypress Street.
Fats Domino
begins two weeks of one-nighters with a show in Roanoke, Virginia, USA, supported by doo-wop r'n'b combo
The Clovers
.
Satirical songwriter
Tom Lehrer
records his debut album,
Songs By Tom Lehrer
in TransRadio studio in Boston, Massachusetts, USA, in one hour at a total studio cost of $15. Lehrer then has the discs pressed privately and released in an edition of 400 10" long-players.
Country singer-songwriter
Lucinda Williams
is born in Lake Charles, Louisiana, USA.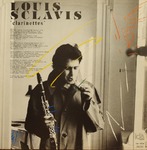 Louis Sclavis
is born in Lyon, France, Europe. He will find success as a jazz musician and recording artist, playing clarinet, bass clarinet, and soprano saxophone.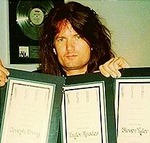 Songwriter
Taylor Rhodes
is born in
Nashville, Tennessee
, USA. He will play drums for the Earl Scruggs Revue for two years in the late-1970s before going on to write pop hits for
Aerosmith
and
Celine Dion
.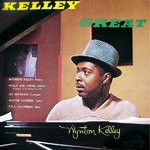 US Army Private
Wynton Kelly
plays
piano accompaniments for singer Private Don Meehan
, who is rehearsing for the Third Army Talent Contest at the Service Club, Fort McClellan, Alabama, USA.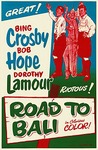 The comedy musical film
Road To Bali
, starring Bob Hope,
Bing Crosby
and Dorothy Lamour, is released to cinemas in Italy, Europe.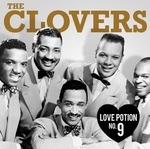 The Clovers
, Edna McGriff and The Lucky Millinder Combo play at
Apollo Theater, Harlem
, New York City, USA.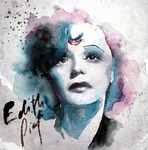 Edith Piaf
plays at The Versailles, New York City, USA.
Alton Carson is born in New Orleans, Louisiana, USA. He will find success as blues and jazz singer Big Al Carson.
Jazz clarinetist
George Lewis
records Doctor Jazz, Burgundy Street Blues and Down By The Riverside, for Jazz Man Records in Los Angeles, California, USA.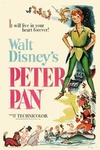 The
Walt Disney
ainimated musical feature
Peter Pan
is released to cinemas in Sweden, Europe. The film includes such Sammy Cahn-composed songs as The Second Star To The Right, You Can Fly and A Pirate's Life.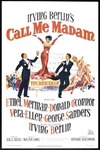 The musical comedy movie
Call Me Madam
, written by
Irving Berlin
and starring Ethel Merman, Donald O'Connor and George Sanders, opens in West Germany, Europe.