Random selection from around 3,000 Facts
Click to filter results
Maryam Mursal
is born in Somali, Africa. She will find success as a composer and singer, blending blues, soul, Somali and Arabic influences.
Art Baron is born in Bridgeport, Connecticut, USA. He will find widespread acclaim as a jazz trombonist who also plays didgeridoo, conch shell, recorder and tuba.
The highest new entry in the
Cashbox
magazine chart of the 100 best-selling singles in the USA is I Gotta Have My Baby Back by
Ella Fitzgerald
, entering at No35.
Ralph Christian Mobius is born in Berlin, Germany. He will find fame as Rio Reiser, leader of the influential
Ton Stein Scherben
, one of the first rock bands to sing in the German language.
Jazz vocalist
Billy Eckstine
plays the ninth night of two weeks at Ciro's, San Francisco, California, USA.
Louis Armstrong
And His Orchestra play the seventh night of two weeks at The Palomar Club, Vancouver, British Columbia, Canada.
Blues-oriented one-man-band and recording artist
Steve White
is born in New York City, USA.
Willie Holiday releases a new single, I've Played This Town, on
Peacock Records
in the USA.
Jazz trombonist and bandleader Curtis Fowlkes is born in New York City, USA. A busy sideman on jazz and rock CDs, he also founded
The Jazz Passengers
in 1987, and has played with
The Lounge Lizards
.
The Four D'Lovelies, billed as Sweethearts Of Harmony, play the sixth night of a week at The Palace Theatre, New York City, USA.
Jesse Taylor
is born in Lubbock, Texas, USA. He will become internationally famous as country-rocker
Joe Ely
's blistering lead guitar player, and will forge a successful blues-oriented solo career.
Popular vocalist
Mario Lanza
records Stolta Paura L'Amor and Libiamo, Libiamo Ne'lieti Calici, for
RCA Victor Records
in Republic Studios, Hollywood, California, USA.
British music weekly
Melody Maker
reports that successful jazz guitarist
Pete Chilver
has been ordered to take three months rest. Before the year is out, he will quit professional music forever and take up a new career in hotel management in Scotland.
Internationally acclaimed jazz drummer and composer
Victor Lewis
is born in Omaha, Nebraska, USA.
Time magazine reports that
Remington Records, Inc.
has announced the production of popular records for 99?, and classical records for $1.49 and $1.99, respectively for 10 and 12" records. This is seen by some observers as
the start of a mid-price war
in the record business in the USA.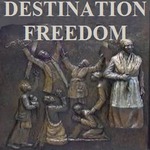 This week's edition of the radio series
Destination Freedom
is a fictionalised account of the life of
Fats Waller
, entitled The Shy Boy - Thomas 'Fats' Waller. The show features a different black personality every week and is considered to have been an important vehicle for advocating black civil rights. The show originates from Chicago, Illinois, USA.