Random selection from around 930 Facts
Click to filter results
Sotd
Ferdinand Magellan
is killed by Filipino tribesmen, just months after becoming the first man to sail from the Atlantic to the Pacific Ocean. His life, death and achievements will be celebrated in the song Philippines History by
Yoyoy Villame
, The Ballad Of Magellan by
Animaniacs
and Magellan Was Wrong by
Bob Lind
.
Spanish explorer
Although the
atmospheric lighting phenomenon of the Aurora Borealis
had been known for centuries, one of the best-documented early sightings was made on this day in New England, USA. The phenomenon has inspired songwriters for centuries, one early example being
The Northern Lights of Old Aberdeen
, widely considered a traditional Scottish folk song but actually written in 1952 by Mel and Mary Webb, an English couple who had never even visited Aberdeen, far less seen the lights. A Flock of Seagulls describe the Aurora in one verse of their 1982 hit song, I Ran [So Far Away]. British folk rock band
Renaissance
released a single, Northern Lights, in 1978, and The Meat Puppets released Aurora Borealis in 1984 on their album Meat Puppets II. One of the most recent successful songs inspired by the Aurora is 1997's UK hit single
Northern Lites
by
Super Furry Animals
.
A teenage boy who claims to have grown up in the total isolation of a darkened cell is found in
Waterloo Station
is opened in London, UK. The station and its surrounding area will provide the inspirational setting for the song
Waterloo Sunset
by
The Kinks
and also for Postcard From Waterloo by Tom Verlaine.
During World War I, up to 100,000 British and German troops along the Western Front in Belgium, Europe, take part in an unofficial truce, singing Christmas carols together, exchanging gifts and even playing football. The incident, later to be known as
The Christmas Truce
, will inspire Peter Hooton of The Farm to write their major hit single,
All Together Now
.
Read More
U.S. Highway System
Route 66
is established, running from Chicago, Illinois, USA, to Los Angeles, California - a total of 2,448 miles (3,940 km). The road will be immortalised in the song
Route 66
, written by
Bobby Troup
and first recorded by
The Nat King Cole Trio
. Later versions will be recorded by
Chuck Berry
,
The Rolling Stones
,
The Manhattan Transfer
and
Depeche Mode
to name but a few. The road will also become the subject of the
Route 66 television show
in the 1960s.
Tommy Johnson
records Cool Drink Of Water Blues and Big Road Blues at Memphis Auditorium, Memphis, Tennessee, USA. Big Road Blues will inspire Chicago bluesman
Floyd Jones
to record Dark Road (aka On The Road Again) in 1951. This will, in turn, inspire
Canned Heat
to record their 1967 song,
On The Road Again
, which is almost identical apart from a couple of new lyric lines and the addition of an Eastern instrument called a tamboura to give the song a psychedelic feel.
Guiraist and singer
The short story,
A Rose For Emily
by William Faulkner, is first published in Forum magazine in the USA. Many years later, Rod Argent of
The Zombies
will read the story and be inspired by its title to compose a song entitled A Rose For Emily, which will appear on the band's 1968 album
Odessy And Oracle
.
At the end of a massive manhunt, fugitive
Albert Johnson
, known as The Mad Trapper Of Rat River, is shot dead by a member of the Royal Canadian Mounted Police on the banks of The Eagle River, Yukon, Canada. During the manhunt, Johnson had killed one officer and wounded another. The hunt for Johnson will inspire several songs, including
The Capture Of Albert Johnson
by
Wilf Carter [aka Montana Slim]
; The Mad Trapper Of Rat River [1961] by Stanley G Triggs, and Rat River Trapper [1974] by Doug Hutton.
After a life of crime including numerous murders, Public Enemy No1
Pretty Boy Floyd
is shot dead, aged 30, by police officers in East Liverpool, Ohio, USA. Floyd's life is romanicised in the 1939
Woody Guthrie
song
Pretty Boy Floyd
, which has since been recorded in numerous versions by artists including
Bob Dylan
and
The Byrds
.
The German passenger airship LZ 129 Hindenburg catches fire and is destroyed during its attempt to dock with its mooring mast at the Lakehurst Naval Air Station, Lakehurst, New Jersey, USA. Of the 97 people on board, 35 are killed and there is also one death among the ground crew.
Lead Belly
will be inspired to write his song
The Hindenburg Disaster
in 1937, and the cover of
Led Zeppelin
's self-titled debut album will feature an image of the Hindenburg disaster. Other songs about the disaster include Hindenburg by The Williamson Playboys and The Hindenburg Disaster by The Two Man Gentlemen Band.
Aviation pioneer
Amelia Earhart
disappears over the central Pacific Ocean near Howland Island during an attempt to make a circumnavigational flight of the globe in a Purdue-funded Lockheed Model 10 Electra. Her life and achievements will be celebrated in the song
Amelia Earhart's Last Flight
by Yodelling Cowboy
Red River Dave McEnery
. This is thought to have been the first song ever performed on commercial television, at the 1939 World's Fair. In 1972, the British group Plainsong will release an LP entitled,
In Search of Amelia Earhart
, which includes the song
The True Story Of Amelia Earhart
. Joni Mitchel will include a tribute song,
Amelia
, on her 1976 album,
Hejira
. Songs inspired by Earhart will also be recorded by artists including
Bachman-Turner Overdrive
,
Heather Nova
, Deb Talan, Nemo, Tom McRae,
John Mclaughlin
and Bell XI.
Lord Invader
performs his composition
Rum And Coca Cola
for the first time in front of a paying audience in the Victory Calypso Tent [an informal music venue set up for the carnival season] in Port of Spain, Trindidad, West Indies. Six months later, visiting US radio comedian
Morey Amsterdam
will hear the song, take it back to the USA, sanitise its saucy lyric and copyright it in his own name.
Rum And Coca Cola
will be a huge hit for
The Andrews Sisters
but Lord Invader will have to go to court to win his royalties.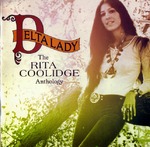 Rita Coolidge
is born in Lafayette, Tennessee, USA. She will find success as a singer and songwriter, and will also provide inspiration for songs including Love The One You're With, Cherokee and Black Queen by
Stephen Stills
; Cowboy Movie by
David Crosby
and Delta Lady by
Leon Russell
.
Young Tiger
appears on British television singing a calypso-style song, I Was There (at the Coronation), which described in great detail the Coronation of Queen Elizabeth II, which had taken place earlier in the day. Young Tiger had in fact recorded the song two months earlier based on advance information he had been given about the Coronation. Other songs inspired by Queen Elizabeth II include God Save The Queen (1977) by The
Sex Pistols
and Her Majesty (1969) by
The Beatles
.
Trinidadian singer
The phrase 'See you later, alligator' first appears in print in the Reno Evening Gazette of Reno, Nevada, USA, in a feature about the latest teenage slang terms. The term will be picked up and used by
Bill Haley
And His Comets as the title of their 1956 hit,
See You Later, Alligator
.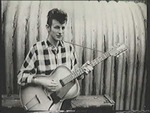 When Al Caldwell's Texans (later to become
Rory Storm
And The Hurricanes) play at The Mardi Gras Club, Liverpool, England, UK, Europe, they are joined by a new drummer, Richard Starkey. He will later, of course, change his name to
Ringo Starr
and, still later, move on to
The Beatles
. This is the first night on which Ringo played with The Hurricanes' guitarist,
Johnny Guitar
, and he will be inspired in 2017 to write the song Electricity, as his homage to the guitarist.
Read More
At the Spinsters' Ball in The Emerson Hotel, Baltimore, Maryland, USA, wealthy tobacco farmer
British Secretary of State for War,
John Profumo, resigns from government
, admitting he lied to Parliament about his relationship with 21-year-old call girl Christine Keeler. The Profumo affair will inspire several songs, including Christine by Miss X [a pseudonym of Joyce Blair], Christine Keeler by
Phil Ochs
and High Heels In High Places by
Adam Ant
.
Haile Selassie (Ethiopian Emperor and Rastafarian prophet) gives a powerful anti-racist speech to the United Nations, which will many years later form the basis of the lyrics of the 1976
Bob Marley
song
War
.
Six hundred civil rights marchers in Selma, Alabama, USA, are attacked by state and local police with billy clubs and tear gas. Seventeen marchers are hospitalized and this incident will live on in infamy as
Bloody Sunday
. It will also provide the inspiration for the line "Take a look around, to Selma, Alabama" in the apocalyptic No1 hit single
Eve Of Destruction
by
Barry McGuire
.
Trigger
(real name Golden Cloud), the celebrated horse of movie singing cowboy
Roy Rogers
, dies aged 30 in Los Angeles, California, USA. The horse is stuffed by Everett Wilkensen of Bischoff's Taxidermy, and will be displayed in the
Roy Rogers
and Dale Evans Museum in Apple Valley, California, USA. Trigger's death will inspire the tribute song, The Day That Trigger Died, by Australian singer-songwriter
Leighton B. Watts
.
The Emperors
record their debut single,
Karate
, for Mala Records in Impact Studios, Philadelphia, Pennsylvania, USA. This song will 'inspire' the 1971
Santana
track
Everybody's Everything
, which is virtually identical in its structure, although the words are different.
The Cuyahoga River
in Ohio, one of the most polluted waterways in America, catches fire, triggering a crack-down on pollution in the river. This incident will provide inspiration for
Randy Newman
's 1972 song Burn On, R.E.M.'s 1986 song
Cuyahoga
, and Adam Again's 1992 song River on Fire.
The
Rolling Stones
fire their business manager,
Allen Klein
, who also managed the business affairs of
The Beatles
for some time. In 1974, inspired by Klein's underhanded financial dealings
John Lennon
will write
Steel And Glass
about him, including the lines, "Your mother left you when you were small/ but you're gonna wish you weren't born at all." Also, the demo version of
George Harrison
's song Beware Of Darkness, from his album
All Things Must Pass
, is said to contain the following lines, "Watch out now, Take care, beware of soft shoe shufflers, Dancing down the sidewalks, Pushing you in puddles in the dead of night, Beware of ABKCO", in reference to Klein.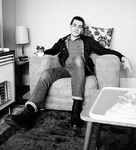 Malcolm Owen, singer with UK punk-reggae band
The Ruts
, dies aged 26 of a heroin overdose while in the bath at his mother's house. Horrified by Owen's death,
The Damned
will write their song The Limit Club.
Argentine forces invade and occupy the British-owned Falkland Islands and South Georgia, setting in train a series of events which will lead to The Falklands War, during which the British government will send a naval task force to retake the islands. The 1983 song
Shipbuilding
by
Elvis Costello
, best-remembered in a version by
Robert Wyatt
, is about the wider implications of this war. Other songs dealing with the Falklands War and its implications include
Brothers In Arms
by
Dire Straits
, Another Man's Cause by
The Levellers
, Island Of No Return by
Billy Bragg
and Southampton Dock by
Pink Floyd
.
Eight soldiers on ceremonial duty are killed in two IRA bomb blasts
in central London, England, UK. The first blast, in Hyde Park, kills two soldiers of the Household Cavalry, plus seven horses. 23 other people are injured. The second explosion, less than two hours later, kills six soldiers and injures a further 24 people during a concert by the band of the Royal Green Jackets on a bandstand in Regent's Park. The
Pink Floyd
song
The Gunner's Dream
will be written as a comment on these atrocities.