Random selection from around 850 Facts
Click to filter results
Sotd
Five members of a disreputable family known locally as
The Black Donnellys
is murdered by a vigilante-style mob in Biddulph Township, Middlesex County, Ontario, Canada. The killers are never brought to justice. The song
Justice In Ontario
by
Steve Earle
tells the story of how the Donnellys died.
Laurence Stephen Lowry, better known as
L.S. Lowry
, is born in Stretford, Lancashire, England, UK. His distinctive paintings of urban landscapes peopled with human figures, often referred to as "matchstick men", will become hugely popular. The 1968
Status Quo
hit
Pictures Of Matchstick Men
will be based on his work and, in 1978, Brian And Michael will reach No1 in the UK Singles Chart with Matchstalk Men and Matchstalk Cats and Dogs. Lowry also gets a namecheck in the chorus of the
Manic Street Preachers
2013 song 30-Year War.
The family of young Jewish girl Anne Frank go into hiding in a secret annex within their house in Amsterdam, Holland, Europe to escape persecution by the German forces occupying their country. Ann chronicles the events of the next two years in her diary which will become one of the world's most widely read books. The song
Holland, 1945
by
Neutral Milk Hotel
will be one of many inspired by Anne Frank's story.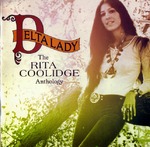 Rita Coolidge
is born in Lafayette, Tennessee, USA. She will find success as a singer and songwriter, and will also provide inspiration for songs including Love The One You're With, Cherokee and Black Queen by
Stephen Stills
; Cowboy Movie by
David Crosby
and Delta Lady by
Leon Russell
.
The first edition of a new magazine, The Bulletin Of The Atomic Scientists, shows the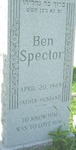 Phil Spector
's father, Benjamin, commits suicide by inhaling carbon monoxide fumes in his car, because of insurmountable debt problems. Written on his tombstone will be the words,
To Know Him Was To Love Him
, prompting Phil to write the song To Know Him Is To Love Him which he will record a decade later with
The Teddy Bears
, giving him his first hit single.
An eleven-member gang steals $1.2m in cash, plus over $1.5m in cheques, money orders and other securities from The Brinks Building in Boston, Massachusetts, USA. It is the largest robbery in the history of the United States, and will become feted as 'the crime of the century'. The incident will inspire the song
Brinx Job
by
Pavement
.
In Montgomery, Alabama, USA,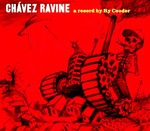 The baseball referendum Taxpayers Committee for Yes on Baseball, is approved by voters in Los Angeles, California, USA. The vote enables The Brooklyn Dodgers baseball team to acquire 352 acres (1.42 km²) of the impoverished Mexican-American community of
Chavez Ravine
from the City of Los Angeles. This marks the beginning of the destruction of Chavez Ravine to enable the building of what will become Dodger Stadium, the home of the LA Dodgers, after they re-locate from Brooklyn.
Ry Cooder
's 2005 album Chavez Ravine is inspired by this disgraceful episode in American sporting and social history.
Young boxer Cassius Clay wins the Olympic light heavyweight gold medal in Rome, Italy, Europe. Immediately afterwards, he turns professional and goes on to become the most successful and best-loved boxer of his generation, changing his name to
Patrice Lumumba
is assasinated by firing squad in the republic of Congo, Africa. The incident will inspire the song Patrice Lumumba by Yuri Buenaventura. He will also be mentioned in the song Done Too Soon by
Neil Diamond
and in My Country by Nas. The 1961 song "Top Forty, News, Weather And Sports" by Mark Dinning, included a line "I had Lumumba doing the rumba...", which was removed after Lumumba's death. Records in stores were recalled, and replaced by new ones without the inappropriate line.
Prime Minister
Peter Lorre
, who appeared in many Hollywood films including The Maltese Falcon (1941) and Casablanca (1942), dies of a stroke, aged 59, in Los Angeles, California, USA. His life and work will inspire such songs as Peter Lorre He's A Brick by The Jazz Butcher Conspiracy (1986) and
I Want To Be Peter Lorre
by Tom Smith (1991). Lorre also gets a prominent mention in
Year Of The Cat
by
Al Stewart
(1976).
Charismatic actor
Nelson Mandela
is sentenced to life imprisonment on Robben Island, South Africa, for the crime of sabotage. The charge sheet at his trial listed 193 acts of sabotage in total. Inspired by Nelson Mandela's life and his plight,
The Special AKA
will release a single,
Free Nelson Mandela
, in 1984 on
2 Tone Records
in the UK. The song will peak at No9 in the UK singles chart, and is widely credited with having helped achieve Mandela's release from prison.
Arlo Guthrie
is convicted of littering in Stockbridge, the county town of Berkshire, Massachusetts, USA. Inspired by this incident, he will turn it into his most famous song,
Alice's Restaurant Massacree
, which will in due course be made into a film.
Folk singer and songwriter
Love
have two recording sessions in Los Angeles, California, USA, starting at four in the afternoon, for their first album. They cut their
Elektra Records
debut single,
My Little Red Book
(composed by
Burt Bacharach
and Hal David), plus You I'll Be Following.
Pink Floyd
's manager Peter Jenner will hear My Little Red Book while on a visit to California, and will subsequently attempt to sing the guitar riff to
Pink Floyd
, whose leader Syd Barrett will attempt to copy Jenner's singing. Barrett's interpretation will become the basic riff of the 1967
Pink Floyd
track
Interstellar Overdrive
.
At French President
Francois Mitterrand's Funeral
in Jarnac, France, Europe, his wife and his long term mistress stood side-by-side at the grave, accompanied by their respective legitimate and illegitimate children. Some years later, when Alex Kapranos of
Franz Ferdinand
reads about the funeral, he will be inspired to write the song Goodbye Lovers And Friends.
War On Terror
speech to a joint session of Congress in Washington DC, USA. Numerous songs will be inspired by the War On Terror, notably My Name Is Liar (2016) by Norwegian band Highasakite.
US President George W. Bush delivers his
The body of a missing woman,
Laci Peterson
, is found at Point Isabel Regional Shoreline park, Richmond, north of Berkeley on the San Francisco Bay shore in San Francisco, California, USA. The grim circumstances of her death will inspire Art Alexakis of the band
Everclear
to write his song
New York Times
soon after.
Hurricane Katrina
makes landfall at Grand Isle, approximately 90km south of New Orleans, Louisana, USA. In the days that follow, New Orleans will be devastated with at least 1,836 people dying in the hurricane and subsequent floods, making it the deadliest U.S. hurricane since 1928. Total property damage will be estimated at $81bn. The 2006 song
Wide Awake
by
Audioslave
will be one of the first musical responses to the disaster, but others include Missin' Mississippi by
Van Dyke Parks
, Hurricane Katrina [The Ghosts of New Orleans] by Frances Donnelly, Katrina by Anders Osbourne, Hell No, We Ain't Alright by
Public Enemy
, Gov Did Nothin' by The
John Butler
Trio and
Midnight In The City Of Destruction
by
The Nightwatchman
.