Random selection from around 790 Facts
Click to filter results
Sotd
Pioneering montain man, trapper and scout
Jim Bridger
dies, aged 77, on his farm near Kansas City, Missouri, USA. Popular accounts of Bridger's colourful life will inspire the 1960 country song
Jim Bridger
by Johnny Horton.
Louis "Bull" Martin, a white bartender at the Dryades Street Market, New Orleans, Louisiana, USA,
shoots and kills octoroon prostitute Ella Speed
in her room on Customhouse Street, with a .38 pistol. The incident will inspire a popular folk tune, Ella Speed, recorded by Leadbelly, Mance Lipscomb and others.
The Illinois Central Railroad between Chicago, Illinois, USA, and New Orleans, Louisiana, re-names its premier train from The Chicago And New Orleans Limited to
Having been found guilty of murder,
labour activist Joe Hill is executed by firing squad
in Salt Lake City, Utah, USA. It was widely believed that Hill's conviction was wrong and in the years that followed, he became
the subject of many songs
by
Phil Ochs
, Josh Joplin, Frank Tovey, Chumbawamba and others. Perhaps the most famous is
I Dreamed I Saw Joe Hill Last Night [aka Joe Hill]
, which was written as a poem around 1930 by
Alfred Hayes
, and then turned into a song by in 1936 by
Earl Robinson
. This song has been sung by
Paul Robeson
,
Pete Seeger
,
Joan Baez
,
The Dubliners
and many others.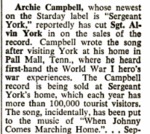 Sgt. Alvin York of the United States Army shoots dead six German soldiers attacking him and his men near Hill 223 (49.28558°N 4.95242°E) along the Decauville rail-line north of Chatel-Chéhéry, France, Europe. He also leads an assault which cleans out a German machine-gun nest. His bravery will earn him the Medal Of Honour, make him a national hero in the USA, and will inspire the song
Sergeant York
by country singer
Archie Campbell
in 1961.
Three black men from the James Robinson Circus are in jail in Duluth, Minnesota, USA, accused of raping a teenage girl. Although a physician's examination found no evidence of rape or assault,
a mob breaks them out of jail and lynches them
. Postcards with pictures of the hanging will be sold as souvenirs. This incident will serve as the setting of
Bob Dylan
's epic 1965 song
Desolation Row
. [Dylan's father was living in Duluth at the time of the lynchings].
Australian cricketer Donald Bradman scores 112 runs in a match against England at Melbourne Cricket Ground, thus achieving his first century in a Test Match. Bradman will go on to be regarded as the greatest cricket batsman of his era and will provide the inspiration for such songs as Our Don Bradman by Art Leonard (1930) and Bradman by Paul Kelly (1987).
The deadliest tornado in the history of Virginia, USA,
hits Rye Cove School in the Appalachian highlands
of Scott County in the southwestern part of the state, killing twelve students and one teacher and injuring fifty-four. Scott County native A. P. Carter, of singing group
The Carter Family
, will volunteer to help in the wake of the tragedy, and will be inspired to compose
The Cyclone of Rye Cove
which the group will record later in the year.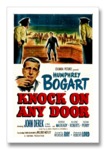 The movie
Knock On Any Door
, starring Humphrey Bogart and John Derek, is released to cinemas nationwide in the USA. When country singer
Faron Young
sees the movie he will be so struck by John Derek's line, '
Live fast, die young and leave a good-looking corpse!
' that he will write the song Live Fast, Love Hard, Die Young, which will peak at No1 on the
Billboard
country singles chart in the USA during 1955.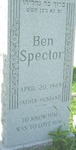 Phil Spector
's father, Benjamin, commits suicide by inhaling carbon monoxide fumes in his car, because of insurmountable debt problems. Written on his tombstone will be the words,
To Know Him Was To Love Him
, prompting Phil to write the song To Know Him Is To Love Him which he will record a decade later with
The Teddy Bears
, giving him his first hit single.
PC Sidney Miles is shot dead by the sixteen year old Christopher Craig in Croydon, London, England, UK. Tragically, his slow-witted burglary accomplice,
Derek Bentley
, is wrongly convicted and hanged for the crime. In 1982,
Ralph McTell
will write the song
Bentley And Craig
inspired by the incident.
Walter Frederick Morrison
sells the marketing rights of his plastic flying disc toy to the Wham-O toy company, who will re-name it
The Frisbee
and start a global craze. Australian band
The Lucksmiths
will be inspired to record their song
Frisbee
(1996) and the website College Humor will record a heavily ironic ditty called Ultimate Frisbee.
American inventor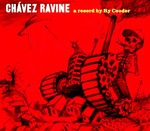 The baseball referendum Taxpayers Committee for Yes on Baseball, is approved by voters in Los Angeles, California, USA. The vote enables The Brooklyn Dodgers baseball team to acquire 352 acres (1.42 km²) of the impoverished Mexican-American community of
Chavez Ravine
from the City of Los Angeles. This marks the beginning of the destruction of Chavez Ravine to enable the building of what will become Dodger Stadium, the home of the LA Dodgers, after they re-locate from Brooklyn.
Ry Cooder
's 2005 album Chavez Ravine is inspired by this disgraceful episode in American sporting and social history.
During a huge public protest outside Davidson Courthouse in
Nashville, Tennessee
, USA, following the bombing of the home of black lawyer
Z. Alexander Looby
, a young white man called
Guy Carawan
strums his guitar and sings an old gospel song,
I Will Overcome Some Day
, with its lyric changed to
We Shall Overcome
. Soon the whole crowd is singing along. The civil rights revolution now has its anthem, which will be sung by protest movements worldwide.
Man Of Mystery
by
The Shadows
enters the UK Popular Singles Chart where it will peak at No5, during a fifteen-week run on the chart. This song will inspire the guitar part on the 1977
Elvis Costello
hit song Watching The Detectives
Read More
The Great Train Robbery
takes place near Cheddington, England, UK. The robbers stop a Glasgow to London mail train and escape with £2.6m in used bank notes - a record haul at the time. Heavy rock band
Mountain
will record the song
The Great Train Robbery
on their 1971 album
Nantucket Sleighride
.
In 1985,
Paul Hardcastle
will release a song,
Just For Money
, about the robbery.
In 2005,
Alabama 3
, will record a tribute to Bruce Reynolds, who masterminded the robbery,
Have You Seen Bruce Richard Reynolds
, which was previously recorded by
Nigel Denver
on his 1967 album Rebellion!. It's worth noting that Alabama 3 harmonica player, Nick Reynolds, is the son of Bruce Reynolds.
assassination of President John Fitzgerald Kennedy
in Dallas, Texas, USA, inspired almost as many songs as it did conspiracy theories. Among the most memorable are
He Was A Friend Of Mine
by
The Byrds
[and others],
Abraham, Martin And John
by
Marvin Gaye
[and others], Dallas 1pm by Saxon and November 22nd 1963 by Destroy All Monsters. And let's not forget JAMES DOTSON - A Tragedy In Dallas, THE JUSTICE BROTHERS - The Tragedy Of John F. Kennedy, THE SOUTHERN GOSPEL BAND - The Death Of John F. Kennedy,
HASIL ADKINS
- Memories Of Kennedy, JIM KLINK - The Death Of John F. Kennedy, BUDDY PASTUCK - John F. Kennedy, BILL KUSHNER - J.F.K.bAnd That Terrible Day, HONORABLE BOB PETERS - A Sunny Day In Dallas, HAYDEN PRIVETT - The Death Of John F. Kennedy, JOHNNY DEE - A Tribute To President Kennedy, RALPH RYAN - The Death Of John F. Kennedy, LOWELL YODER - Don't Blame The State Of Texas, HASILADKINS - Memories Of Kennedy, JOHNNY TUCKER - Mr. Kennedy, BOBBY JENZEN - Two Brothers, HOMER HENDERSON - Lee Harvey Was A Friend Of Mine.
The
When A Man Loves A Woman
by
Percy Sledge
enters the UK Pop Singles Chart where it will peak at No4 during a seventeen-week run on the chart. After hearing the song, Gary Brooker of
Procol Harum
will be inspired to write a similarly styled ballad, to words by lyricist Keith Reid, using a Bach organ melody for the backing. The song will be called
A Whiter Shade Of Pale
.
Beat Generation icon
Neal Cassady
, an associate of The
Grateful Dead
, is found in a coma on the railroad tracks between San Miguel de Allende and Celaya in Mexico. He dies later in the day. The previous day, having consumed some seconals and alcohol, he had set out to walk along the railroad in driving rain. His life and death will inspire several songs including Jack And Neal (1977) by
Tom Waits
, Styrofoam Plates (2001) by Death Cab For Cutie, Neal Cassady Drops Dead (2014) by
Morrissey
, Neal Cassady (1989) by The Washington Squares.
The New York Times runs a headline including the phrase 'God Is dead', which will inspire
Bernie Taupin
's lyrics for the song
Levon
, co-written with
Elton John
.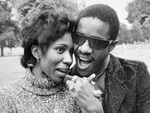 Stevie Wonder
marries
Syreeta Wright
in Burnette Baptist Church, Detroit, Michigan, USA. The couple hold a gala reception for 300 guests (including Berry Gordy) in the Mauna Loa Restaurant, before flying off to Bermuda for their honeymoon. The marriage will last just eighteen months, but Wonder will be inspired by their relationship to write the 1972 song
You Are The Sunshine Of My Life
about Syreeta.
Comet Kohoutek
, sometimes called The Comet Of The Century, is first sighted by Czech astronomer Lobos Kohoutek. It will capture the public imagination and inspire such songs as Kometenmelodie [1973] by
Kraftwerk
, The Tail Of The Comet Kohoutek [1974] by
Burl Ives
and Kohoutek [1985] by
R.E.M.
. It is also thought likely that the
Paul Simon
song St. Judy's Comet is also about the appearance of Kohoutek.
The
While
Slash
and Steven Adler of
Guns N'Roses
are visiting the San Fernando Valley, Los Angeles, California, USA, home of
Motley Crue
bassist Nikki Sixx, their host is overcome by the combination of toxic yuletide liquors and chemicals they are partaking of. As Sixx's pallor becomes increasingly blue,
Slash
calls for an ambulance, then administers mouth-to-mouth resuscitation. Paramedics are able to revive Sixx and take to him hospital where he recovers. Sixx later writes the song
Kickstart My Heart
, inspired by the incident.
Jeremy Wade Delle
, a student at Richardson High School, 1250 W. Belt Line Road, Dallas, Texas, USA, shoots himself in the head in front of his classmates. His tragic death will become the subject of the song
Jeremy
by
Pearl Jam
.
In the new edition of Seventeen Magazine, published today, Courtney Love criticises
Gwen Stefani
with the comment, "Being famous is just like being in high school. But I'm not interested in being the cheerleader. I'm not interested in being
Gwen Stefani
. She's the cheerleader, and I'm out in the smoker's shed." Angered by the insult, Stefani will be inspired to write her song
Hollaback Girl
as a rejection of Love's criticism.