Random selection from around 1,200 Facts
Click to filter results
Weather
A tropical storm of great intensity, known as
The Okeechobee Hurricane
, strikes San Felipe, Puerto Rico, Caribbean. 312 people die, 24,728 homes are destroyed and $50m worth of damage is done. Later in the year, The Carson Robison Trio will record The Porto Rico Storm, inspired by the disaster.
Big Bill Broonzy
records You May Need My Help Someday and Rising Sun Shine On for ARC in Chicago, Illinois, USA.
A massive hurricane, which will come to be known as
The Labor Day Hurricane of 1935
, hits the Florida Keys killing 423 people, with bodies eventually being recovered as far away as Flamingo and Cape Sable on the southwest tip of the Florida mainland. The 2003 song
Storm Of The Century
by Chris Foster is inspired by accounts of this cataclysmic natural event.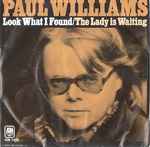 Paul Hamilton Williams, Jr. is born in Omaha, Nebraska, USA. He will find success as singer-songwriter
Paul Williams
. He is perhaps best known for the popular songs he composed in the 1970s including
Three Dog Night
's An Old Fashioned Love Song, Helen Reddy's You and Me Against the World,
David Bowie
's Fill Your Heart, and
The Carpenters
' We've Only Just Begun and Rainy Days and Mondays.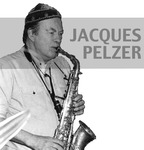 Jazz saxophonist
Jacques Pelzer
performs Marionette, Lady Bird and How High The Moon on
the National
Radio Institute show Jazz Parade in Brussels, Belgium, Europe.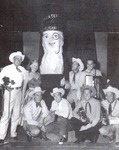 The Sons Of The Pioneers perform On The Rhythm Range, Bonaparte's Retreat, A Summer Night's Rain and other songs, on their KHJ-Mutual radio series The Lucky-U Ranch, in Los Angeles, California, USA.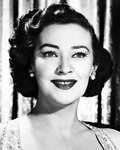 Jane Froman
performs the songs Sunny Side Up, When Irish Eyes Are Smiling(?), Pretend You're Happy When You're Blue, Hours Of Gladness and Across the Sea To Ireland (Galway Bay?) on the CBS tv show USA Canteen, in the USA.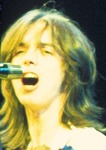 Jimmy McCulloch is born in Dumbarton, Scotland, UK, Europe. He will find success as a guitarist, best-known for his work with Thunderclap Newman and
Paul McCartney
's group Wings. His promising career, however, will be cut short in 1979 when he dies from a drugs overdose.
Anita Harris, Ken Jones, The Raindrops and Bob Miller And The Millermen perform live on the BBC Light Programme radio show Parade Of The Pops in London, England, UK, Europe.
The
Bill Evans
Trio, with vocalist Monica Zetterlund, record Come Rain or Come Shine, Jeq vet en dejlig rosa, It Could Happen to You, Om natten, Some Other Time and Waltz For Debby at Radiohuset Stockholm, Sweden, Europe.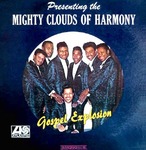 The Mighty Clouds Of Harmony
and The Gospel Redeemers play at The Museum Of Modern Art, New York City, USA. This concert replaces a performance by The Reverend James Cleveland which has been cancelled because of illness.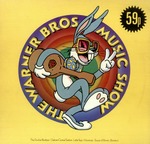 The
Doobie Brothers
,
Little Feat
and Tower Of Power play in The Warner Brothers Music Show at The Rainbow Theatre, Finsbury Park, London, UK.
Read More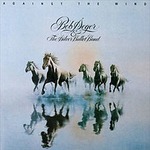 Bob Seger
And The Silver Bullet Band release their eleventh studio LP,
Against The Wind
, on
Capitol Records
in the USA.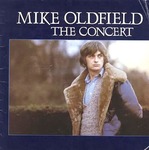 On his
The Concert
tour,
Mike Oldfield
plays at The Rainbow Theatre, Finsbury Park, London, England, UK, Europe.
I Love A Rainy Night by Eddie Rabbitt reaches No1 on the
Billboard
country singles chart in the USA.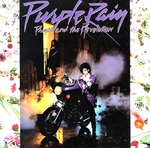 Prince
's album
Purple Rain
is confirmed as America's biggest seller since
Thriller
by
Michael Jackson
.
Read More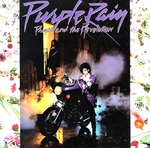 Approaching the end of his Purple Rain tour, Prince issues a statement that he is about to stop live performances.
Read More
Rain Parade play at Dingwalls, Camden Lock, London, England, UK, Europe, supported by Doctors Children.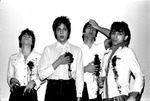 Johnny Thunders
plays at The Underground, Croydon, England, UK, Europe.
No Fences and Ropin' The Wind by
Garth Brooks
become the first country albums certified for shipments of 6m units in the USA. Sim ultaneously his self-titled LP is awarded triple-platinum status by the R.I.A.A.
Rock fan Kristin Daniel is hospitalised after being struck by lightning at a
Bob Dylan
and The
Grateful Dead
concert in RFK Stadium, Washington DC, USA.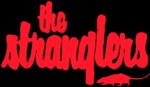 Hugh Cornwell
, former frontman of
The Stranglers
, plays at the
Civic Hall
, in
Trowbridge
, in a fundraising benefit show for victims of the Asian tsunami.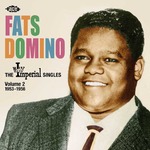 Rock'n'roll pioneer
Fats Domino
, feared dead in the devastation caused in New Orleans, Louisiana, USA, by
Hurricane Katrina
, is proved to be alive when his daughter recognises him in a newspaper photograph in which he is being rescued.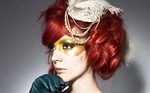 The Wiltshire Jazz Festival
takes place at Jesse's, Snow Hill, Dinton, Wiltshire, UK, featuring Liane Carroll, The Andy Sheppard and John Parricelli Duo, Gabby Young, The Amy Roberts Quintet and others.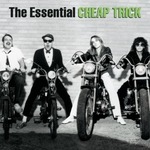 During a sudden thunderstorm at the
Cisco Ottawa Bluesfest
, in Ottawa, Canada, the stage roof collapses while
Cheap Trick
are playing. Three people are injured and the area is evacuated.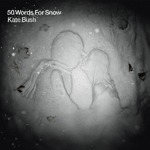 Kate Bush
releases a new album,
50 Words For Snow
, in the USA.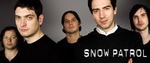 On their
Fallen Empires tour
,
Snow Patrol
play at The Metro Radio Arena, Newcastle, UK.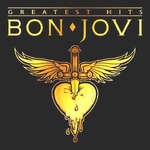 New Jersey native Jon
Bon Jovi
returns to his hometown of Sayreville, New Jersey, USA, to present
a one million-dollar ($1m) donation
to the Hurricane Sandy New Jersey Relief Fund.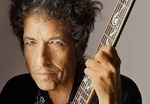 Patti Smith
sings 'A Hard Rain's A-Gonna Fall' in Stockholm, Sweden, Europe, in a performance given to mark the presentation of
Bob Dylan
's Nobel prize for literature. Dylan is not present, but his acceptance speech, in which he says the prize was 'something I never could have imagined or seen coming', is read out by Azita Raji, the US ambassador to Sweden,
Read More
Phish
play the last of four nights at
Madison Square Garden
, New York City, USA. At 11.30pm, having already performed for three hours, they begin a performance of Petrichor, a track from their latest album, Big Boat, accompanied by choreographed dancers, sixteen kinetic LED umbrellas floating above the stage and synthetic rain, made of small crystals, falling from the ceiling of The Garden. On the stroke of midnight, they wish their fans a Happy New Year by unleashing a host of confetti and cat and dog balloons.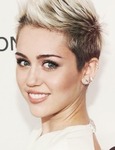 Miley Cyrus
tweets that she is devastated because her Malibu home has burned down in the wildfires sweeping California, USA.
Read More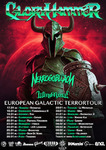 Gloryhammer
play at Trix, Antwerp, Germany, Europe, supported by Nekrogoblikon and Wind Rose.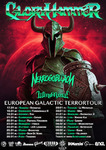 Gloryhammer
play at Backstage, Munich, Germany, Europe, supported by Nekrogoblikon and Wind Rose.