Random selection from around 1,100 Facts
Click to filter results
Weather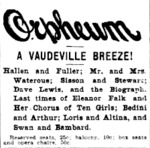 The Orpheum Theatre in San Francisco, California, USA, is offering a variety show advertised as "A Vaudeville Breeze", featuring Hallen And Fuller, Mr. And Mrs. Waterous, Sisson And Stewart, Eleanor Falk And Her Chorus Of Ten Girls, Bedini And Arthur, Loris And Altina and Swan And Bambard.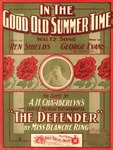 Musical extravaganza,
The Defender
, is playing at The Herald Square Theatre on
Broadway
, New York City, USA, during a run of sixty performances. The show is best remembered for introducing the song
In The Good Old Summer Time
, which will become a popular standard.
Vaudeville entertainer
Cal Stewart
records the song I'm Old But I'm Awfully Tough, plus four monologues - Uncle Josh Weathersby And The Lightning Rod Agent, Uncle Josh Weathersby At The Circus, Uncle Josh Weathersby At The Opera and Uncle Josh Weathersby's Arrival in New York City, for
Victor Records
in Philadelphia, Pennsylvania, USA.
A magnitude 6.8 earthquake strikes Santa Barbara
, California, USA, causing 13 deaths and destroying the historic center of the city, with damage estimated at $8m. Inspired by the tragedy, Green Bailey will record The Santa Barbara Earthquake for Gennett Records in Richmond, Indiana, USA, in 1928.
The Great Miami Hurricane
, makes landfall at Miami, Florida, USA. Estimates put deaths caused by the hurricane as high as 1,000, while 38,000 people were forced out of their homes. Damage was estimated at $100m. The disaster will inspire the 1934 song Storm That Struck Miami by
Fiddlin' John Carson
and Moonshine Kate on
Bluebird Records
.
A Category 4 Hurricane, later known as
Big Bill Broonzy
, with Black Bob on piano, records Detroit Special and Falling Rain for ARC in Chicago, Illinois, USA.
Bob Crosby
's Bob Cats record Little Rock Getaway, A Foggy Day and This Never Happened Before, in the USA.
Read More
The Vic Ash Quintet records Cinders, You Took Advantage Of Me, Ash Feld and With The Wind And The Rain In Your Hair, for Nixa Records in London.
A riot breaks out
at the
Newport Jazz Festival
, Freebody Park, Newport, Rhode Island, USA, when upwards of 12,000 teenagers and college students arrive for the festival only to find that all the tickets are already sold and every hotel room in the town is booked. Hundred of teenagers try to storm the event, and police are called in to calm things down.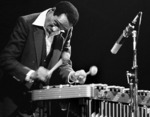 Milt Jackson
With The Enrico Intra Group are recorded performing That Old Devil Moon,
The More I See You
, Time After Time, Autumn Leaves and other tracks for
Mercury Records
in Milan, Italy, Europe. None of these tracks will be released.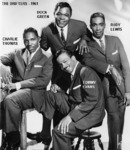 The Drifters
play the fourth night of a week at The Hurricane Room,
Wildwood
, New Jersey, USA.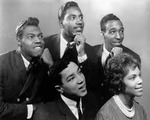 The Miracles
play the last night of a week at The Hurricane Room,
Wildwood
, New Jersey, USA.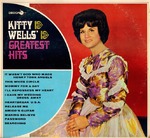 Johnnie And Jack,
Kitty Wells
and Jimmy Newman play a concert in St. Cloud, Minnesota, USA.
Jo Ann Campbell
records I Wish It Would Rain All Summer at Bell Sound Studios, 237 West 54th Street, New York City, USA.
The
Clark Terry
Sextet records Rockin' In Rhythm, In A Mist, Return To Swahili, Ellington Rides Again, Don't Get Around Much Anymore, Perdido, I'm Beginning To See The Light, Impulsive, Do Nothin' Till You Hear From Me, Jazz Conversations, High Towers and Hammer-Head Waltz for Impulse! Records in Rudy
Van Gelder Studio
, Englewood Cliffs, New Jersey, USA.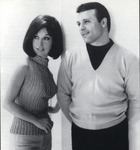 The
Grammy Awards
Ceremony is held at The Beverly Hilton Hotel, Los Angeles, California, USA. Among the main results are the following :
Record Of The Year - Days Of Wine And Roses by
Henry Mancini
.
Album of the Year - The
Barbra Streisand
Album
New Artist - The Swingle Singers
Vocal Group Performance - Blowin' In the Wind by
Peter, Paul And Mary
Rock And Roll Recording -
Deep Purple
by Nino Tempo And April Stevens
Rhythm And Blues Recording -
Busted
by
Ray Charles
Country And Western Recording - Detroit City by
Bobby Bare
Best Instrumental Arrangement - I Can't Stop Loving You by
Quincy Jones
for
Count Basie
The
Erroll Garner
Trio records
You Made Me Love You
, As Time Goes By, Sonny Boy, Charmaine, I Found A Million Dollar Baby, Stella By Starlight, Jeannine (I Dream Of A Lilac Time), How Deep Is The Ocean and Newsreel Tag 'Paramount On Parade' for
MGM Records
in New York City, USA.
Cliff Richard
has a session at Studio 2,
Abbey Road
, London, England, UK, during which he records the songs Long Ago, I'll Walk Alone, A Summer Place and My Foolish Heart.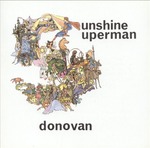 Donovan
's album
Sunshine Superman
, which also includes the much-covered Season Of The Witch, enters the
Billboard
Top 40 albums chart in the USA, where it will peak at No11.
Read More
Golden Rainbow
, opens at The Shubert Theater in New York City, USA, starring pop duo Steve Lawrence and Eydie Gorme in its leading roles.
A new musical,
Hour Glass
and The Sunshine Company play the first of three nights at the
Whisky-A-Go-Go
, Los Angeles, California, USA. Hour Glass, features Gregg and Duane Allman, later to form The
Allman Brothers
Band.
When rain washes out an outdoor gig, the Man-Pop Festival, at Winnipeg Stadium, Winnipeg, Manitoba, Canada,
The Youngbloods
, The Ides of March,
Iron Butterfly
and
Led Zeppelin
play indoors instead at Winnipeg Arena.
Willie Nelson
records Blue Eyes Crying In The Rain at Autumn Sound recording studio, Garland, Texas, USA.
Bob Dylan
's live album Hard Rain enters the UK albums chart, where it will peak at No3 during a 7-week run.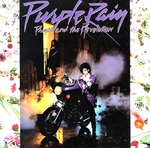 Filming continues on the Prince movie Purple Rain in Minneapolis, Minnesota, USA.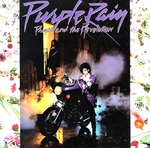 On the
Purple Rain tour
,
Prince
And
The Revolution
play the fourth of six nights at The Forum, Inglewood, Los Angeles, California, USA.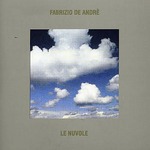 Italian singer-songwriter
Fabrizio De André
releases a new LP,
Le nuvole (The Clouds)
, on Ricordi, Fonit Cetra, in Italy, Europe.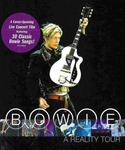 Immediately after his performance at The Hurricane Festival, Eichenring, Scheeßel, Germany, Europe,
David Bowie
collapses, having suffered a heart attack. He is rushed to hospital in Hamburg and undergoes emergency surgery.
Read More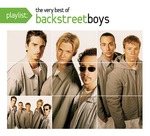 The
Backstreet Boys
play a reunion gig for Hurricane Relief, at The House of Blues, Orlando, Florida, USA.
Read More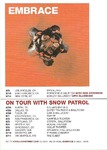 Snow Patrol
play at The Quest, Minneapolis, Minnesota, USA, supported by Embrace.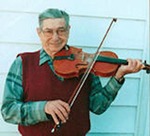 Revered Canadian country music fiddler Jim Hamm dies
aged 87 in hospital in Bridgewater
, Nova Scotia. Known as Fiddlin' Jim he is best-remembered for his time with
Hank Snow
's band.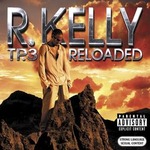 When jazz artist Syleena Johnson launches a new album at Joe's Sports Bar, Chicago, Illinois, USA, her thunder is somewhat stolen after media scouts notice that
R. Kelly
is not only present but hanging out with members of his former band Public Announcement. Kelly had not spoken to the band since he quit to go solo during the 1990s.