Random selection from around 1,400 Facts
Click to filter results
Weather
Alma Cogan
, Josh Macrae, Russ Sainty, Michael Redway, The Rhet Stroller Group, The Del-Fi's, Tommy Sanderson And The Sandmen, The Monty Sunshine Band and Beryl Bryden perform live on the BBC Light Programme radio show Saturday Club, from London, England, UK, Europe. The show is presented by Brian Matthew.
The Top Ten singles on
the Fabulous 56 Survey of WQAM Radio
in Miami, Florida, USA, for the week ending on this date are as follows :
1. Hey Paula - Paul And Paula
2. Ruby Baby - Dion
3. Baby Doll - Carlo
4. Walk Right In - The Rooftop Singers
5. Rhythm Of The Rain - The Cascades
6. Walk Like A Man -
The Four Seasons
7. Wild Weekend - The Rebels
8. Proud -
Johnny Crawford
9. Linda -
Jan And Dean
10. Lone Teen Ranger - Jerry Landis [who will later find success as
Paul Simon
]
What Have They Done To The Rain by
The Searchers
peaks at No7 in the Singles Chart in Sweden, Europe.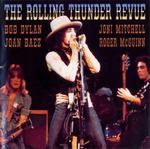 The
Rolling Thunder Revue
, a traveling cavalcade headed by
Bob Dylan
and featuring an ever-changing cast of his long-time musical comrades, is filmed for the CBS-tv documentary special Hard Rain, at Hughes Stadium, Colorado State University, Fort Collins, Colorado, USA.
Mount St. Helens in Skamania County, Washington, USA, erupts into volcanic, lava-spitting action.
Numerous songs will be inspired
by the eruption including Mount St. Helens Blues by Blue Lights, Volcano Rag by Joe D. Lake and Eruption 1980 by Buddy Foley.
Earth, Wind And Fire
play at The Ahoy Hallen, Rotterdam, Holland, Europe.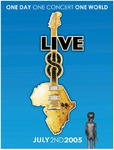 The Live8 Concert in Hyde Park, London, England, UK, is opened by
Paul McCartney
and
U2
performing Sgt. Pepper's Lonely Hearts Club Band, followed by among others
Coldplay
,
Dido
,
Keane
,
Elton John
,
Annie Lennox
,
Madonna
,
Razorlight
,
Scissor Sisters
,
Snoop Dogg
, Joss Stone, Stereophonics, Sting,
Robbie Williams
,
U2
, REM,
Velvet Revolver
,
Bob Geldof
,
The Killers
,
Mariah Carey
and
Snow Patrol
, before
Pink Floyd
took the stage as the penultimate act of the night.
Read More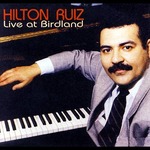 Hilton Ruiz
, who found success as a Nuyorican jazz pianist in the Afro-Cuban jazz mold, and as a talented bebop player, dies in New orleans, Louisiana, USA. He had been performing in New Orleans when Hurricane Katrina struck, and was injured in the ensuing chaos. He was taken to a local hospital, but had
slipped into a coma
, and died without regaining consciousness one week after his 54th birthday.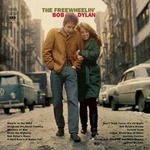 Suze Rotolo
dies
of lung cancer, aged 67
, in Manhattan, New York City, USA. She is best-remembered as an early girlfriend of
Bob Dylan
, seen at the age of nineteen on the cover of Dylan's
Freewheelin'
album - strolling arm-in-arm with him down a snow-covered street in
Greenwich Village
, New York City, USA.
The Red Hot Chili Peppers
play at Ulster Hall, Belfast, Northern Ireland. During this show, they play a 60-minute set from which The Adventures of Rain Dance Maggie is broadcast live on the 2011 MTV Europe Music Awards.