Random selection from around 2,300 Facts
Click to filter results
Washington
Chase's Musical Comedy Stock Company presents a revival of the musical comedy A Trip To Chinatown, at Chases's Theatre, Washington DC, USA.
Ada Arnoldson (The Swedish Nightingale) and Bimm-Bomm-Brrr (European Novelty Musical Artists) are among the performers appearing at Chase's Polite Vaudeville Theatre, Washington DC, USA.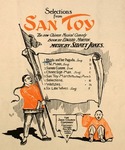 The Augustin Daly Musical Company presents "The Chinese-English Musical Comedy"
San Toy
, at The Columbia Theatre, Washington DC, USA.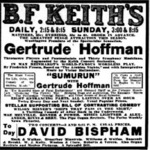 The "wordless play" with music,
Sumurun
, starring
Gertrude Hoffman
is presented at
B.F. Keith
's Theatre, Washington DC, USA.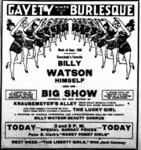 Billy Watson
is starring in "That jolly musical farce" Krausemeyer's Alley at Gayety Burlesque, Washington DC, USA. The show also features The Billy Watson Beauty Chorus.
Mount Rushmore
, near Keystone, South Dakota, USA. The work will become an iconic American National Monument, recorgnised throughout the world, and it will inspire a number of music-related tributes. In 2011, musical comedy artist
Jesse Goldberg
will co-write and sing the novelty song Mount Rushmore Rocks - complete with an animated video in which the stone heads sing the song. A similar idea by The Mount Rushmore Singers, features the presidents performing a medley of Sing A Song/I'd Like To Teach The World To Sing. Other Rushmore-oriented music trivia include a 1967 psychedelic rock band from San Francisco named
Mount Rushmore
, and the fact that the cover of
Deep Purple
's 1970 album
Deep Purple
In Rock was inspired by Mount Rushmore, depicting the five band members' faces instead of the four presidents.
Work on carving the four massive heads of US Presidents Washington, Jefferson, Roosevelt and Lincoln is completed at
Country music singer-songwriter
Richard Leigh
is born in Washington DC, USA.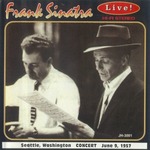 Frank Sinatra
plays at The Civic Auditorium, Seattle, Washington, USA.
Little Willie John
, The Upsetters and Big Jay McNeely are playing during a week of shows at The Howard Theater, Washington DC., USA.
Bobby Day,
In Washington Square Park, New York City, USA, folk singers Ralph Rinzler, John Cohen and Lionel Kilberg perform a special concert for the entertainment of
Woody Guthrie
, who is dying of Huntington's chorea.
It is reported that jazz giants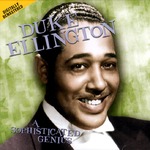 During a European tour,
Duke Ellington
plays in Zurich, Switzeland, Europe.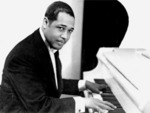 Duke Ellington
And His Orchestra play at
the The
Falcon Theatre, Copenhagen, Denmark, Europe.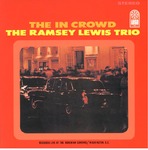 The
Ramsey Lewis
Trio play the last of three nights at Bohemian Caverns, Washington DC, USA.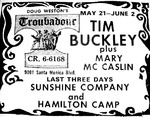 Tim Buckley
and Mary McCaslin play the seventh of thirteen nights at Doug Weston's Troubadour, Hollywood, Los Angeles, California, USA.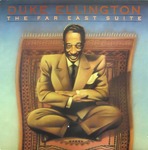 Duke Ellington
plays at a free concert at a summer festival in Woodland Hills Park,
Cleveland
, Ohio, USA.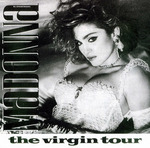 Madonna
sets off on her very first live tour,
The Virgin Tour
, with a show at The Paramount Theatre, Seattle, Washington, USA.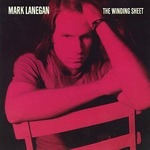 Mark Lanegan
of Screaming Trees is working on his solo album
The Winding Sheet
, at Reciprocal Recording, Seattle, Washington, USA. He is aided and abetted on the album by
Kurt Cobain
of
Nirvana
.
Read More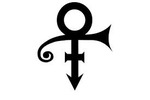 The Artist aka
Prince
, plays at The MCI Center, Washington DC, USA, with
Chaka Khan
and Larry Graham.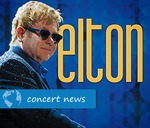 Elton John
plays at The MCI Centre, Washington DC, USA.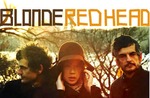 Blonde Redhead
play at the Capitol Hill Block Party, Seattle, Washington, USA.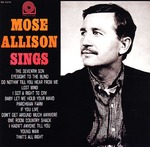 Mose Allison
plays the last of six nights of shows at Jazz Alley, Seattle, Washington, USA.
Taj Mahal
plays at The State Theatre, 220 North Washington Street, Falls Church, Virginia, USA.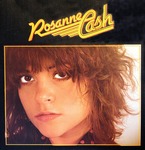 Roseanne Cash
testifies before the Congressional House Judiciary Committee in Washington DC, USA, on the matter of music licensing and illegal downloading.
Roger Waters
posts the official video for his Mexico City performance of "Pigs (Three Different Ones)," a rendition that slammed then-Republican presidential nominee Donald Trump.
Read More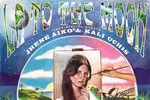 On her 39-date
LA To The Moon tour
Lana Del Rey
plays at The Capital One Arena, Washington DC, USA.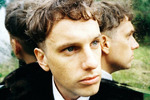 Methyl Ethel
play at DC9, Washington DC, USA.