Random selection from around 1,200 Facts
Click to filter results
Violence
As part of
Operation Crossroads
, the United States detonates an atomic bomb underwater in the lagoon of
Bikini Atoll
in the Micronesian Islands of the Pacific Ocean.
Grace Slick
will be inspired by this event to record her 1984 song
Bikini Atoll
, describing how the atomic blast might have seemed to a pair of lovers on the Atoll.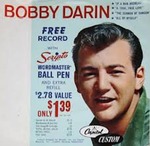 The Best-Selling record of 1959 according to the year-end poll in
Cashbox
Magazine in the USA is Mack The Knife by
Bobby Darin
.
US President John F. Kennedy is advised that the CIA has obtained photographic evidence of a build up, by Russia, of medium range ballistic missiles on the island of Cuba. Kennedy convenes a meeting of the nine members of the National Security Council and five other key advisers. The decisions taken by the Council will initiate the
Cuban Missile Crisis
. Until the resolution of the crisis two weeks later, when Russia agrees to remove its missiles from Cuba, the world will live in fear of imminent nuclear war. The 1964
Phil Ochs
song
Talking Cuban Crisis
depicts the responses of one ordinary American to the crisis.
Bo Diddley
plays the first of two nights at The Beach Club, Myrtle Beach, South Carolina, USA. The live album
Bo Diddley's Beach Party
is recorded during these shows, despite the shows being broken up by local police because black members of Bo's band are seen to be dancing with white teenagers.
Chet Atkins
records Mack The Knife, Le Le La, The Song From Moulin Rouge and As Long As He Needs Me, at RCA Victor Studio, 800 17th Avenue South,
Nashville, Tennessee
, USA.
Two thousand teenage anti-curfew demonstrators clash with over-zealous police near the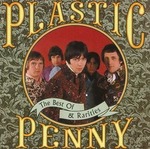 UK rock paper Disc and Music Echo reports that drummer Nigel Olsson of
Plastic Penny
was, "rushed to hospital last week to have stitches inserted in his face following an incident at the Eastcote Clay Pigeon Club. A member of the audience smashed Nigel in the face with a broken bottle during the group's second number, and later in the evening the dance promoter was beaten up."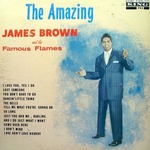 James Brown
flies to riot-torn Washington DC, USA, to advise the youth of the city not to cause further grief in the wake of the assassination of Martin Luther King.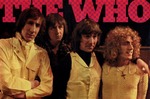 Roger Daltrey
and
Pete Townshend
of The Who plead not guilty in Manhattan Criminal Court, New York City, USA, to a charge of kicking a policeman during an on-stage scuffle in a New York concert. They are released on bail.
Clayton Perkins, the brother of
Carl Perkins
, is found in dead in his bed at the age of 38, having shot himself with a .22 calibre pistol. In the 1950s, Clayton had been a member of the Perkins Brothers, with his brothers Carl and Jay.
Gary Gilmore
is executed by firing squad at Utah State Prison, Draper, Utah, USA.
The Adverts
will score a UK Top 20 hit with their song
Gary Gilmore's Eyes
, which speculates about a possible eye donor recipient realizing his new eyes came from the executed murderer. The 1979
Police
song
Bring On The Night
speculates about Gilmore's possible feelings on the evening before his execution.
Murderer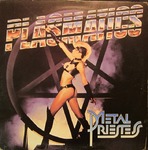 Tonight's UK debut concert by American shock-rockers
The Plasmatics
at Hammersmith Odeon, London, England, UK, Europe, is cancelled by the Greater London Council (GLC), who are alarmed by the band's tendency to blow up cars on stage.
Thomas 'Kidso' Reilly, the brother of
Stiff Little Fingers
member Jim Reilly, is shot dead shot by a member of the Light Infantry regiment on the Springfield Road in west Belfast, Northern Hreland, UK, Europe. His death will inspire his friends in the band Bananarama to write the 1984 song King Of The Jungle.
A psychiatric report states that
Marvin Gaye
's father had a brain tumour which might have affected his behaviour when he murdered his son a month earlier.
The
R.I.A.A.
in the USA unveils a standardized advisory sticker reading 'Parental Advisory. Explicit Lyrics.' for albums containing explicit lyrics. The sticker was developed in response to complaints about offensive lyrics by groups such as
2 Live Crew
.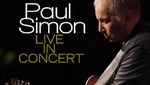 Paul Simon
plays in Ellis Park Stadium, Johannesburg, South Africa.
Read More
On the second day of the
Glastonbury Festival
in Pilton, Somerset, England, UK, five festival goers are shot by a crazed gunman.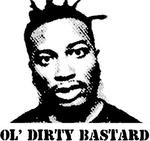 Rapper
Ol' Dirty Bastard
of the Wu Tang Clan is taken to hospital after being shot in the arm and back while trying to prevent a robbery at his cousin's home in Brooklyn, New York City, USA.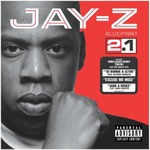 Rapper
Jay-Z
pleads guilty in court to having
stabbed record producer, Lance 'Un' Rivera
, in an argument about bootlegging.
"shock and awe" bombing campaign
hits Baghdad, Iraq, Western Asia, and the northern Iraqi cities of Mosul and Kirkuk. Pentagon officials stated that the campaign would send 1,500 bombs and missiles over Iraq in the first 24 hours. Deaths are estimated at 6,616.
Shock And Awe
by
Neil Young
, Shock And Awe by
Teenage Fanclub
and Dreaming Of Paris by Van Dyke Parks are among the many songs reflecting on the shock and awe campaign.
The first wave of America's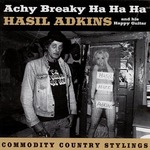 Pioneering rock'n'roller
Hasil Adkins
, known to aficionados as 'The Haze', is deliberately run over in his front yard by a teenager driving an all-terrain vehicle. Adkins will be
found dead in his home
in Madison, West Virginia, USA, ten days later.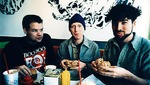 Michael Dahlquist, drummer of
Silkworm
, John Glick guitarist for
The Returnables
, and Douglas Meis, drummer for Exo And The Dials,
all die in a car crash
when a suicidal woman deliberately rams their car at traffic lights in Chicago, Illinois, USA.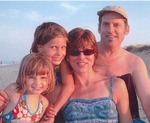 Bryan Harvey
, guitarist of
House Of Freaks
, is found murdered along with his wife Kathryn, and daughters Stella and Ruby, in their home in Richmond, Virginia, USA.
Beastie Boys
and Madness, has to be abandoned because of violent anarchist riots. Rick Smith from British electronic outfit Underworld is hospitalized after reportedly being hit with a brick.
The Ejekt Festival at The Olympic Training Ground, Athens, Greece, Europe, starring The
Read More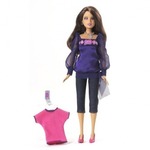 Amelle Berrabah of The
Sugababes
is
arrested in Aldershot
, England, UK, Europe, after allegedly causing criminal damage to a car belong to a neighbour.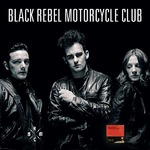 Robert Levon Been, bassist of
Black Rebel Motorcycle Club
, throws a water bottle into the audience during a gig at Backstage, Munich, Germany, Europe. In due course, he will be fined 18,500 euros and given a three month suspended sentence, because the bottle injured a fan's eye.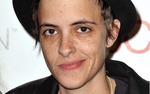 Cadillac, a bulldog belonging to DJ and singer-songwriter
Samantha Ronson
, attacks and kills a two-year-old Maltese dog named Tiger in her Los Angeles, California, USA, apartment. The incident
leads to an investigation by the Los Angeles Department of Animal Care and Control
which could impose a jail term or fine on Ronson.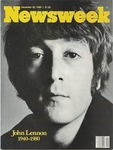 Mark Chapman
, the killer of
John Lennon
of
The Beatles
, is
denied parole for the sixth time
after his parole board interviews him by teleconference at Attica Correctional Facility, New York State, USA. During the interview, Chapman told the parole board that in 1980 he had drawn up
a list of people he wanted to kill
, which included actress Elizabeth Taylor and talk show host Johnny Carson as well as Lennon.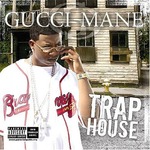 Rapper
Gucci Mane
is arrested one day after being released on bail from prison in Atlanta, Georgia, USA, where he was incarcerated for assaulting a man in an Atlanta nightclub with a bottle. Today's arrest is related to a probation violation.
At a court hearing in Los Angeles, California, USA,
Chris Brown
is
sentenced to serve an additional 131 days behind bars
for breaking the terms of his probation. Brown's probation relates to his 2009 conviction for assaulting his then-girlfriend
Rihanna
.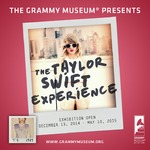 Concert promoter BEC-Tero announces that
Taylor Swift
has
cancelled her upcoming Red Tour concert in Bangkok
, Thailand, Asia, following the recent coup d'etat which plunged the country into military rule.
Read More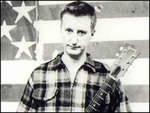 Billy Bragg
and Joe Purdy play
an impromptu gig at The Royale
, St. Louis, Missouri, USA, in support of the people of Ferguson which has lately been riven by riots, following the death of a local youth shot dead by police.